Nu-Trend can repair blocked drains in Sydney with our licensed team of plumbers. We can visit your home, business or rental property to repair your blocked drain anywhere in Sydney. 
We will give you a quote to repair the blockage in the drain but we will also investigate what is causing it too. Blocked toilet, blocked shower drain, kitchen sink, bathtub drain, commercial kitchens or even car parks stormwater drains.
We can diagnose, quote & repair blockages anywhere that water needs to be flowing.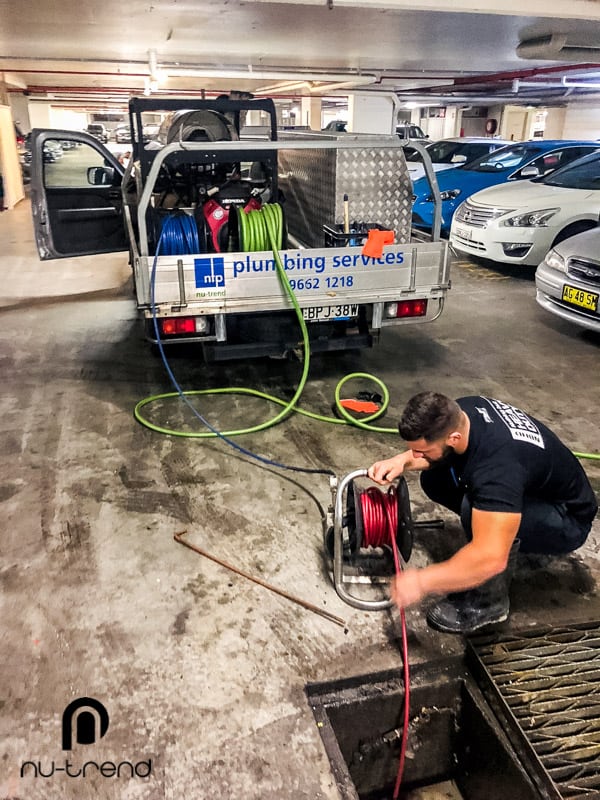 Blocked drain repair service area in Sydney
We can send a plumber to unblock a drain to any suburb in the Sydney Metropolitan Area. Our plumbers in Sydney can visit any region with most of our plumbing in the Inner West, Southern Sydney, Eastern Suburbs & Lower North Shore.
Blocked drain company
in Sydney with reviews
Don't take our word for it, if you are looking for a plumber in Sydney that has great reviews then we have more than 170 that you can read. Lots of great reviews for our plumber, bathroom renovation and bathroom plumbing services in Sydney.
Nu-Trend went out of their way to repair a blocked drain in Epping, Sydney and do a hot water high pressure jet blast which then uncovered underlying plumbing issues at my property.

Rather than not tell me about it they helped solved my blocked drain problems in Sydney quickly and efficiently.
We cannot recommend Nu-trend Plumbing enough!

Our customer experience from start to finish has been exceptional and the team did a fantastic job at our commercial kitchen.

We will be using Nu-Trend for all our future plumbing needs. Thanks again, guys!
Nu-Trend were very professional and very easy to deal with.

They undertook their work with care and were keen to make sure everything was done to our satisfaction. Very neat and tidy too.

Overall a great experience and we would definitely use again!
Blocked drain repairs & diagnosis in Sydney
Our blocked drain plumbers will repair the blockage but also provide a detailed diagnosis so you understand the underlying cause.
It is pretty easy in most cases to clear a blocked drain if things are stuck inside the plumbing, although what is more important is to understand what the actual cause was. Too many blocked drain plumbers in Sydney take the quick way, clear the immediate problem and rush off to the next job.
For lots of locations this can mean the pipes will get blocked again because the underlying issue causing the problems isn't being addressed.
We don't take shortcuts, we make sure you completely understand what is happening with your bathroom or kitchen plumbing so you can make an educated decision on how to proceed with repairs. We have the same ethos if you are the property owner, real estate agent, tenant or business owner.
What can a plumber remove from blocked drains in Sydney?
We've seen lots of things inside drains when we have used our CCTV camera system and they have included;
Tampons and sanitary pads
Teabags or grease

Dead animals like rats

Cat heads

Syringes and nappies.
These items have been put down a kitchen sink, toilet or down a shower drain and needed a repair to clear the plumbing system. Blocked drains in your Sydney home and business can be easily avoided.
The main rule to remember is that drain pipes were designed to transport water and sewage from your home to the treatment plants. Just because you can flush other items, it doesn't mean that you should. To prevent blocked drains, try to keep foreign items out of the drains by placing them in the bin.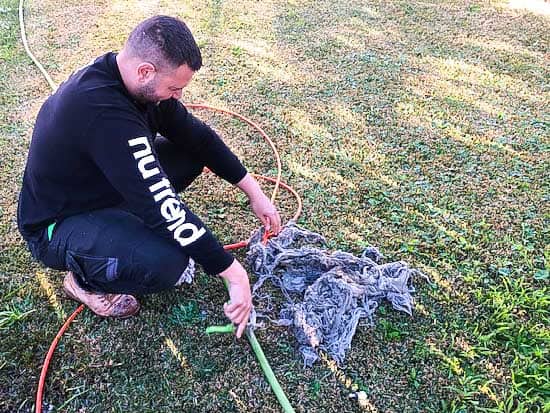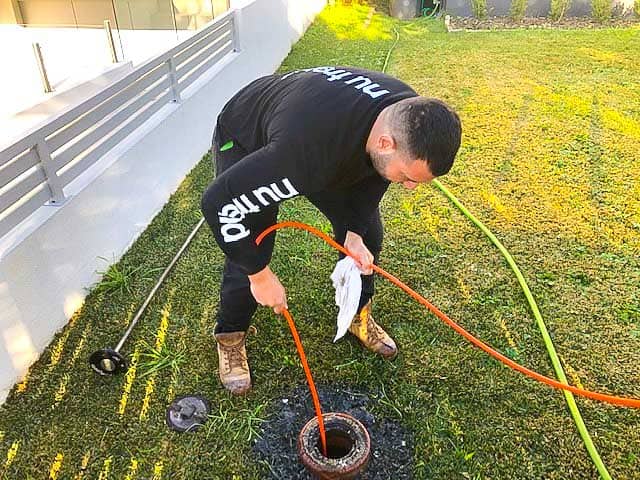 Blocked bathroom drain repairs in Sydney
The reality is plumbing is the one system that you rely on everyday, just like electricity. It keeps a home or business clean, hygienic, virus free and safe. It enables you to cook, clean and do many other things we take for granted.  Without plumbing you'd have no hot water, no gas to cook with, no flush for your toilets, no swimming pools or no air conditioning.
We can inspect your bathroom plumbing and repair any drains that are blocked wether it is a vanity, shower or the bath tub. We'll even look into the waste pipe plumbing to see if there are any underlying issues in your system.
Blocked
toilet drain repairs in Sydney
Your toilet can get blocked with there are too many large objects flushed into the plumbing system like paper products, toilet paper or other items. This can build up over time and prevent water from flowing freely. In other cases there could be cracks in the plumbing that lets tree roots growing inside them and block the openings. 
Our team of plumbers are able to do a CCTV drain pipe plumbing inspection to see exactly what is happening. We don't guess and we don't just provide quick fixes – we make sure you know the complete picture.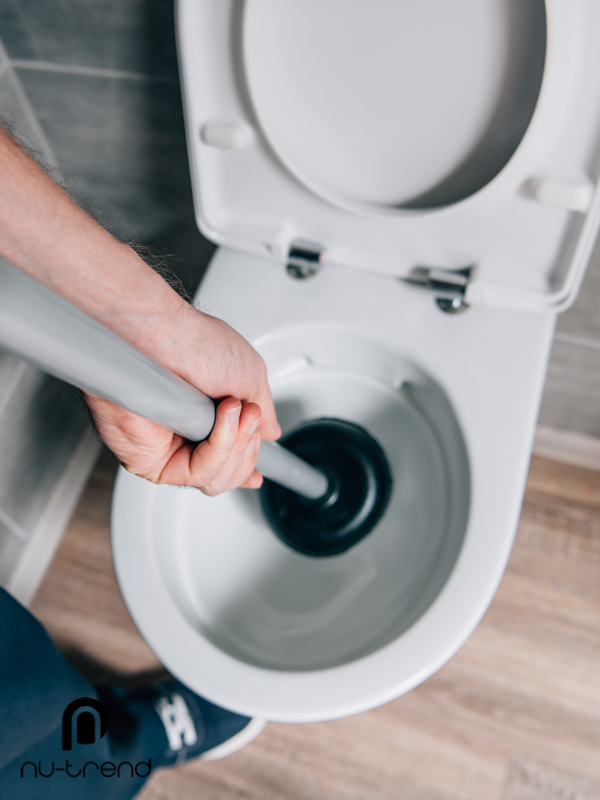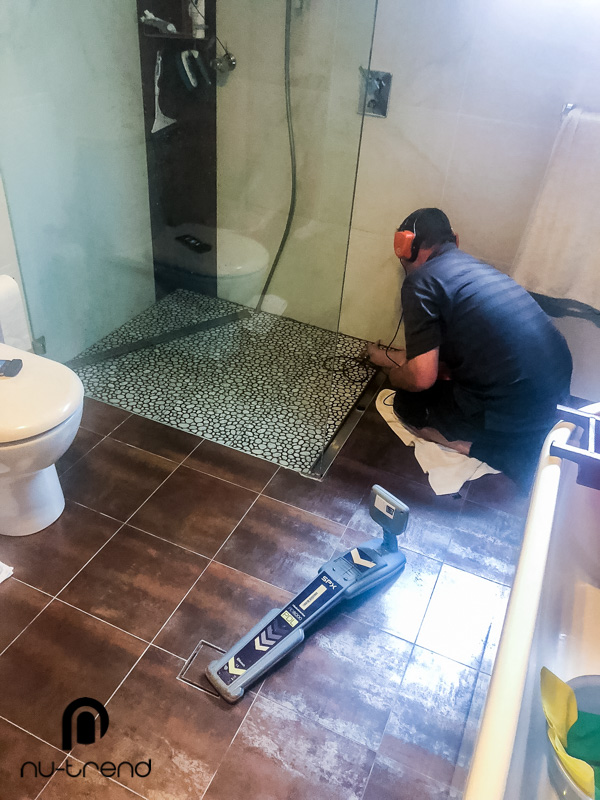 Blocked
shower drain repairs in Sydney
The shower is the second or third most used item in any home and the drain is constantly dealing with all types of water waste. Human hair is normally the first thing that will block a shower drain, it gets tangled and mixed with soap scum or other debris that can block the plumbing.
We can clear the blockage and clean your plumbing with our high pressure jet blasting equipment to remove anything that is stuck inside the pipes.
Blocked
drain
inspections in Sydney
Ask your plumber if they have a CCTV digital camera inspection tool so they can see inside your plumbing. If they don't, then how can they possibly get to the real cause of your blockage?
It might be easy to quickly clear a blockage but a camera inspection can make sure there is no other underlying issue that might cause the plumbing to get blocked quickly again. Getting a blocked drain inspection in Sydney is really easy.
Some plumbers might not offer this because it means they will get another call out a few months down the track. Avoid the cost & hassle by demanding a proper inspection.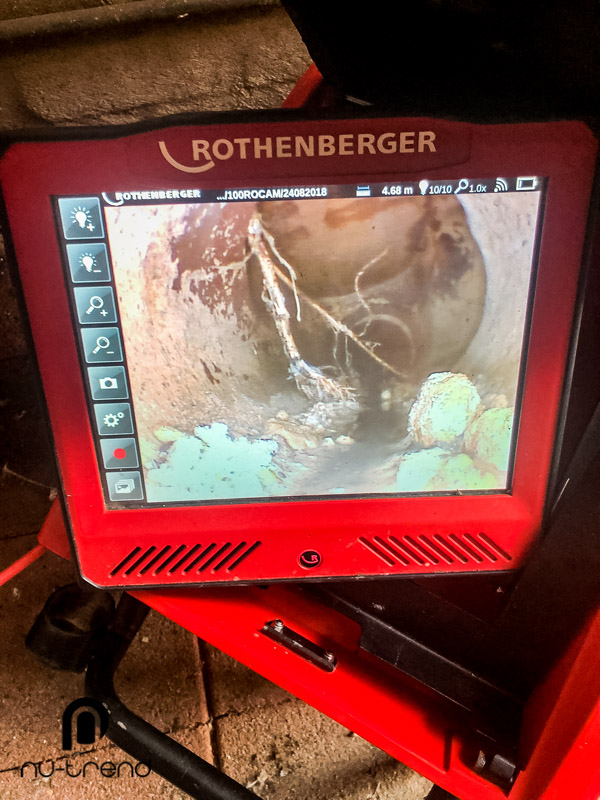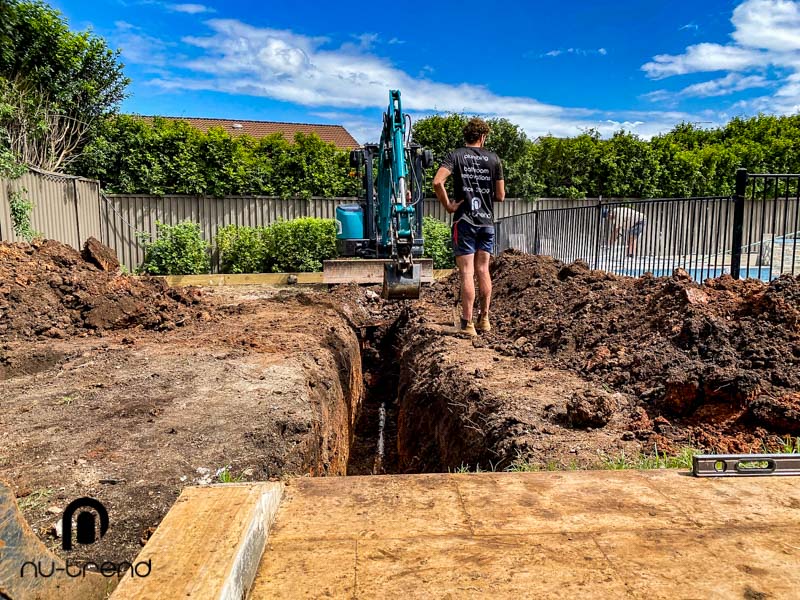 Blocked drain replacement & repairs in Sydney
In the most extreme cases a blocked plumbing in Sydney might need to be replaced. You would be surprised to know that many of the sites we attend have incorrectly installed plumbing systems.
What some plumbers will do is take shortcuts & not install the plumbing to meet Australian building standards. While it might be possible for the system to function, it will never perform the way it is intended to by using the requirements of the building standards.
So it means that at some point an issue will occur & in those situations we can remove an existing system or install a new one that is designed to meet the correct requirements. This will ensure you do not experience issues in the future, or at least, reduce your chances of further problems.
Car park stormwater blocked drains in Sydney
If you have a stormwater drain in Sydney that is blocked it is critical to get it fixed before there is another heavy downpour of rain. These are typically the biggest forms of water drainage for any property, especially car parks, and are designed to handle large volumes of water, so if they get blocked that water will make its way into house foundations, garages or even inside your house depending on the topography of the land.
Most cases we will treat a stormwater drain blockage as an emergency and our team can be at your site in around an hour to try and get it fixed by unblocking it.
Most stormwater drains in Sydney get blocked by debris like rubbish, grass cuttings or other large items that people leave on the street that get washed into gutters easily. It is important to remember these drain systems are connected to a building's sewer system and could cause problems for toilets, showers & other parts of a property.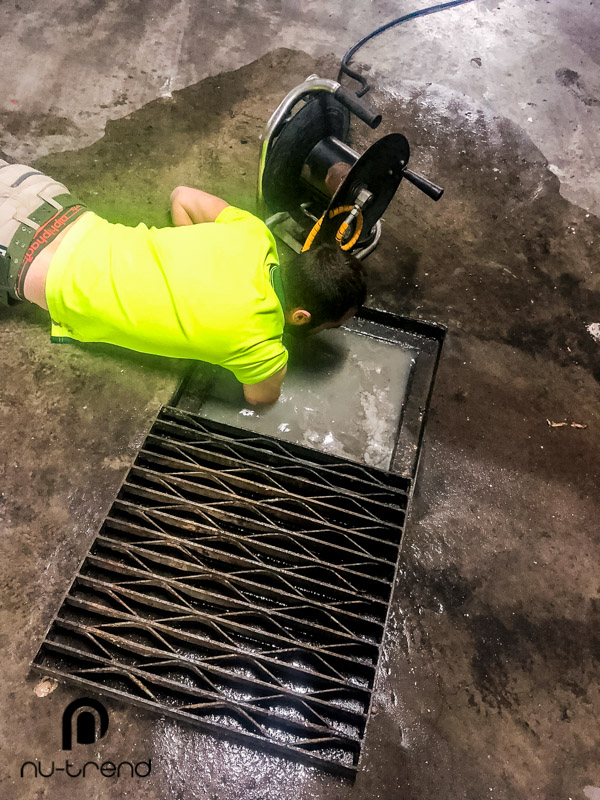 How do we repair blocked drains in Sydney?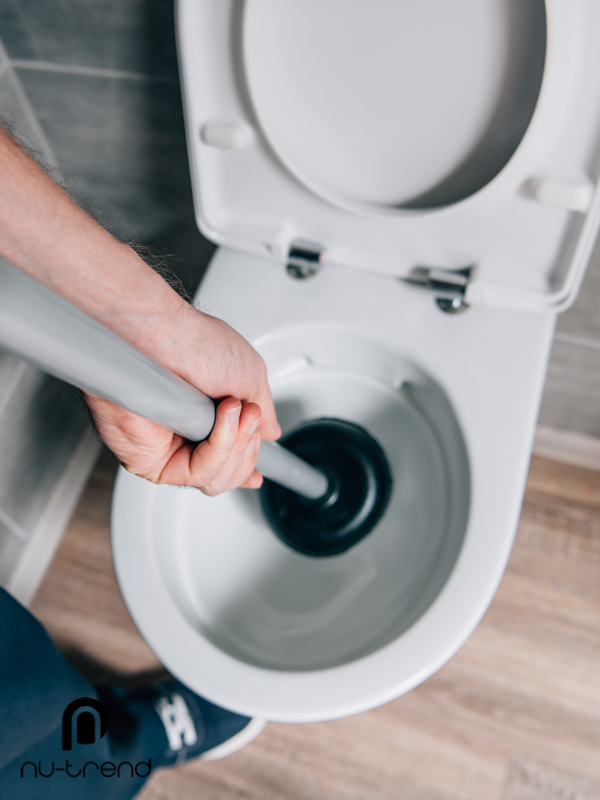 METHOD 1
The old fashioned way using an industrial plunger to force air through the pipes to clear the blockage.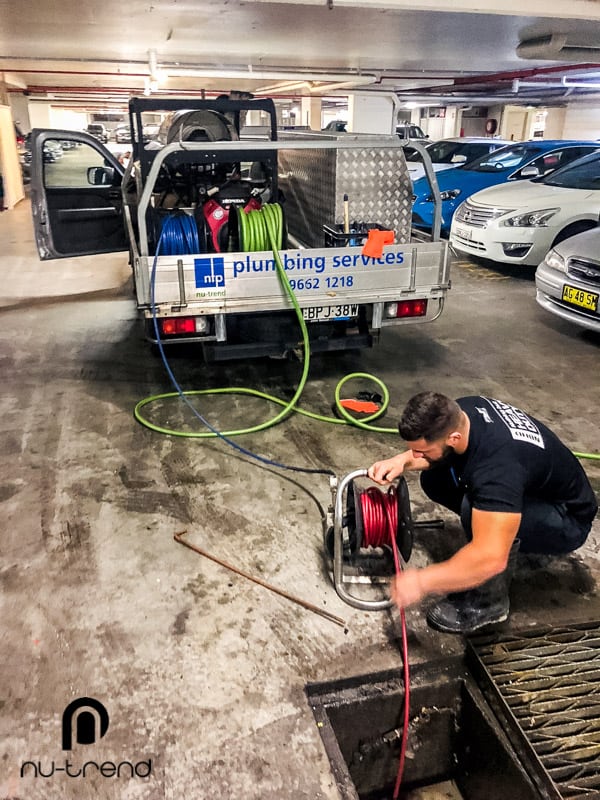 METHOD 2
Next step is a hot or cold high pressure water jet blast using our snake-like eel that goes into the pipe.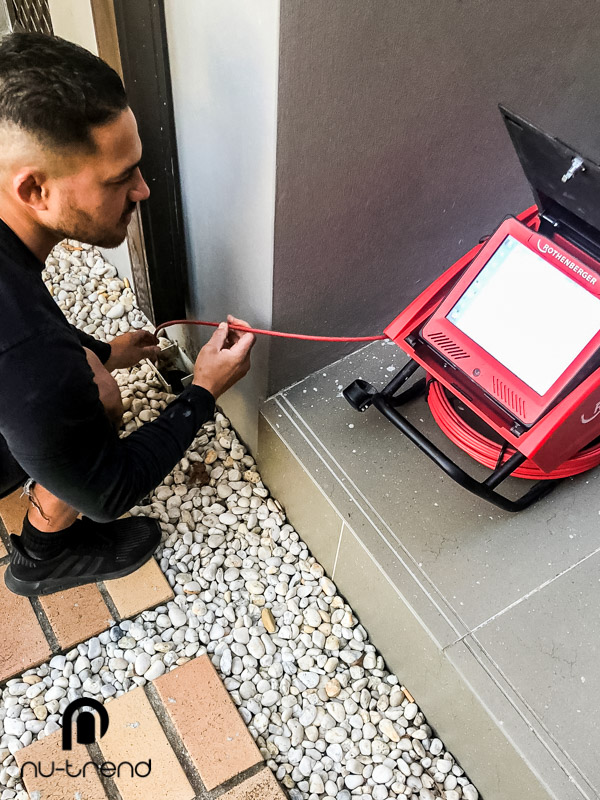 METHOD 3
A combination of CCTV digital camera inspection and water jet blast can get further into your system.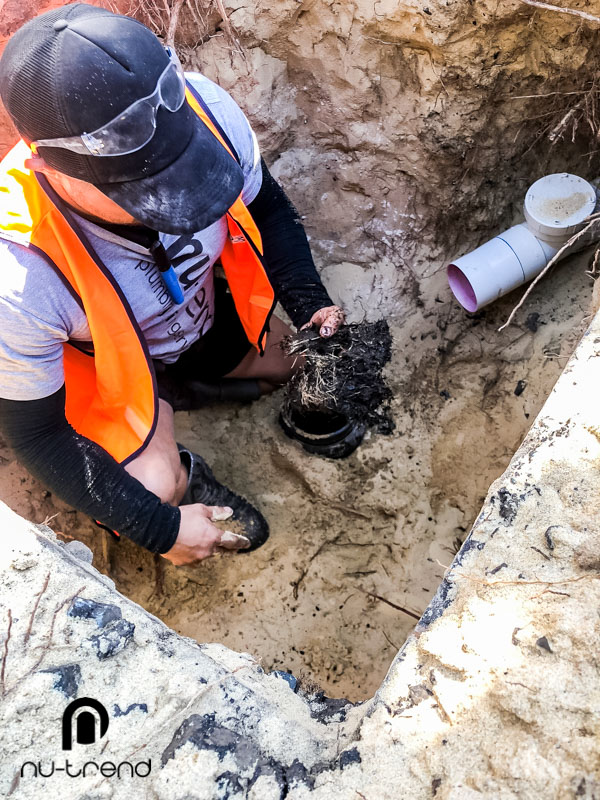 METHOD 4
If air, high pressure water or industrial chemicals can't unblock it, then it is dig up & replace time.
There isn't a single, most common, reason for a drain blockage in Sydney but we do follow a tried and tested process to quickly assess, clear & summarise each situation. Our highly trained tradesman can generally fix a blocked vanity sink, toilet or kitchen drain fairly quickly with a bit of manual labour and plunging. More complicated issues might need our 5,000 kpa high pressure hot or cold water jet blasting tools that can literally cut through things like tree roots, grease or food scraps.
For each job we attend to our team brings a range of tools including our highly advanced locating equipment that can pinpoint the location of an issue. For the most extreme blockages a specific area might need to be excavated to fix the plumbing. Our team can quickly explain the underlying issue with a choice of repair options.
Some clients will choose to have a short term repair & then be prepared to have this done again in six or twelve months time when the issues re-occurs. In those situations we do offer regular maintenance options for monthly or quarterly checks. In other situations our team have plenty of experience doing plumbing dig ups & replacements.
Blocked drain repair company in Sydney
Nu-Trend has a team of qualified and licensed plumbers that are available for hire to repair a blocked drain in Sydney that might be effecting your plumbing for a residential, commercial, rental or industrial property. Generally most people think about their plumbing until there is a problem like a blockage, bad smells, shower problems or blocked toilet.
Our team can visit any location with the right tools & equipment to give you a quote to repair any type of blocked drain from sinks to stormwater pits. We regularly repair drains that are in the;
Bathroom (vanity, shower or bathtub)
Toilet
Kitchen
Laundry

Stormwater pits

or drainage systems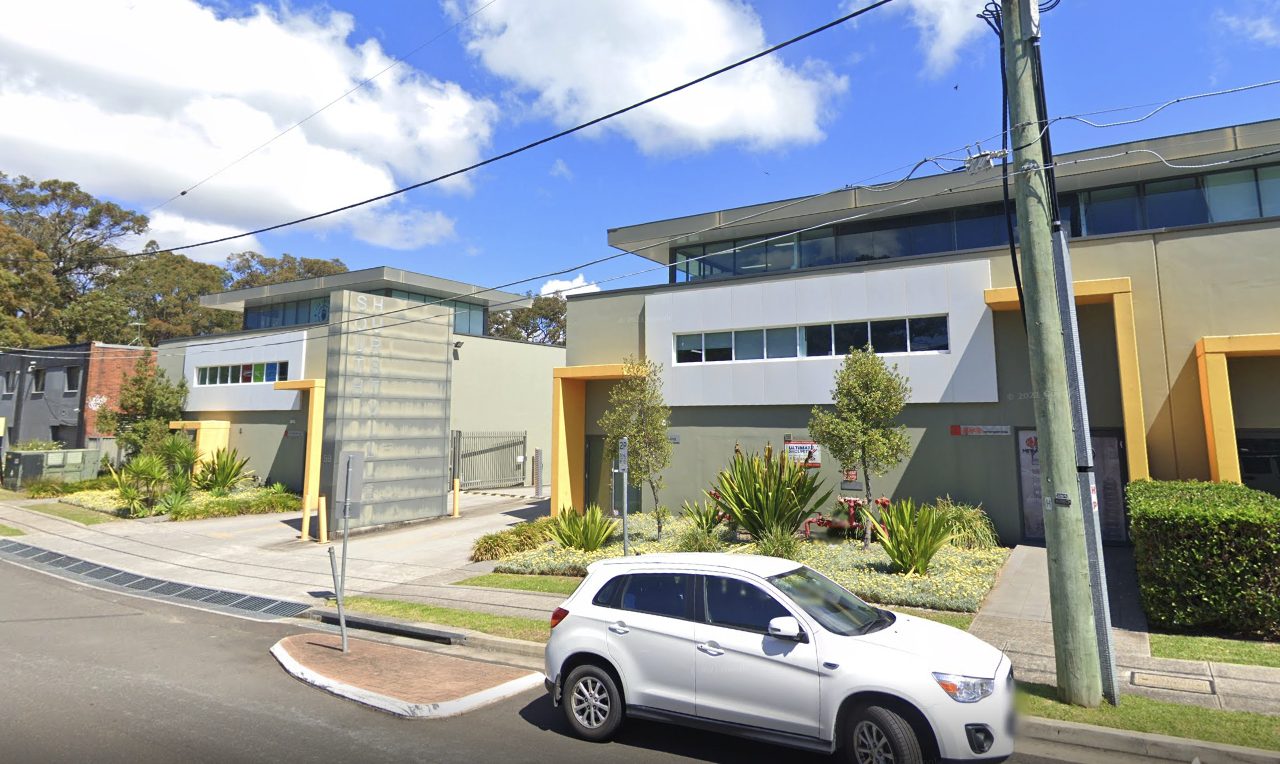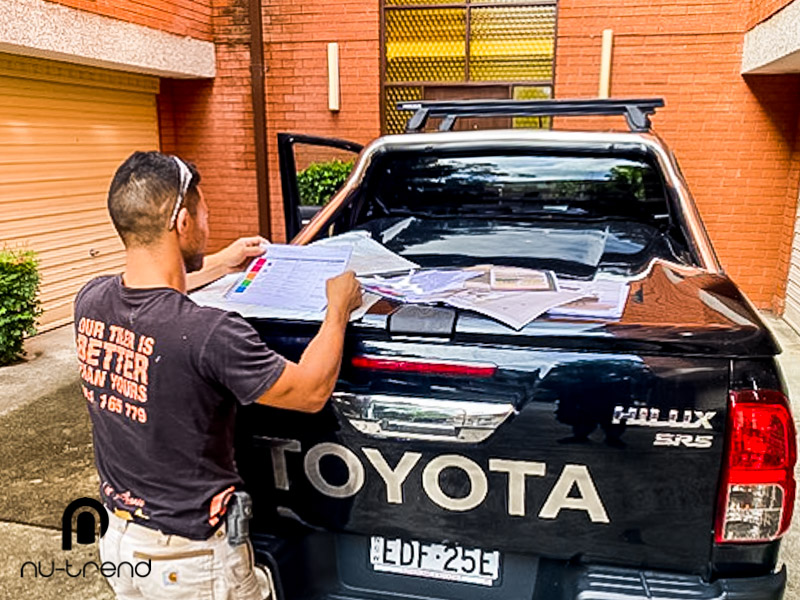 Local | Licensed | Insured

Protection for home owners.
Local Sydney contractors.
A qualified and licensed renovator.
Public liability insurance for peace of mind.
Drainer | gas fitter | plumber | renovator
Nu-Trend is a Sydney company with more than 15 years experience completing bathroom renovations & solving plumbing problems. he Directors Rob and Rick are hands-on, and provide a personalised service.
STANDARDS AUSTRALIA AS/NZS3500:2018 Compliant
All the work carried out by Nu-Trend is AS/NZ3500:2018 compliant. It is the Australian Standard for Plumbing and Drainage in NSW as set down by Standards Australia and the Australian Building Codes Board. They give the plumbing industry technical direction to enable compliance with required regulatory frameworks.
Common questions about blocked drains in Sydney