We repair blocked stormwater drains in Sydney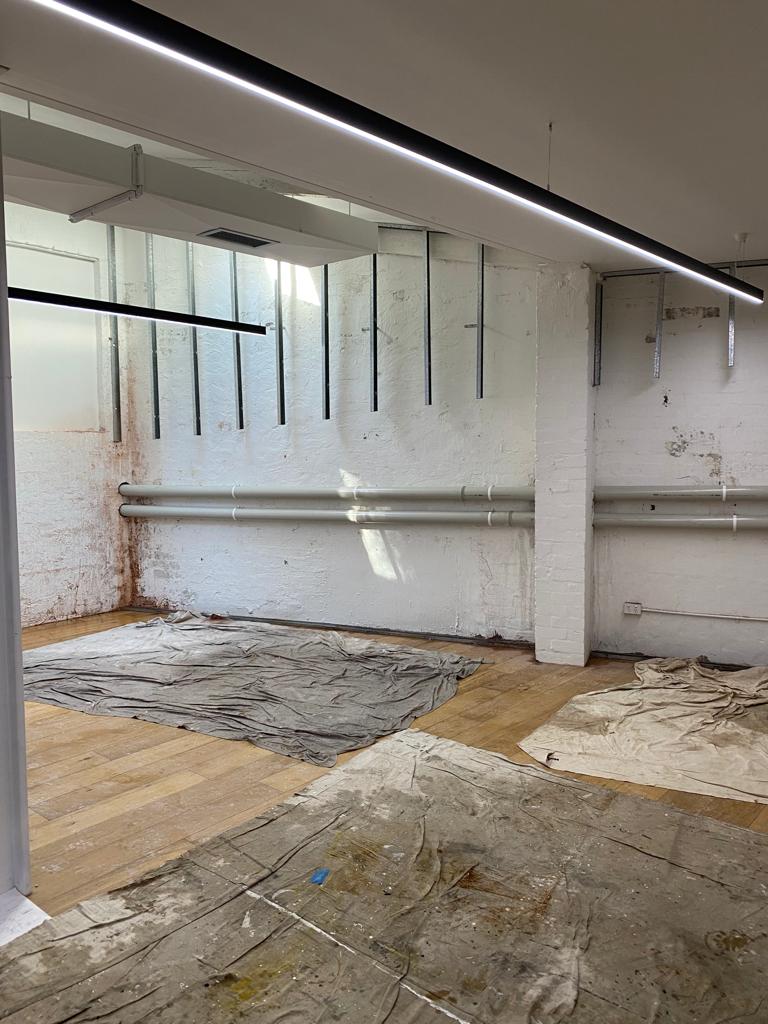 If you have a blocked drain and start calling licensed plumbers to get it repaired, ask each one of them do they just do the repair or do they also diagnose what is causing the flooding.
There is a difference.
What a lot of plumbers in Sydney will do is simply clear the blockage, job done and leave for their next plumbing job. The problem with this is that your blocked drain may become an issue again. So at first you think you are saving money & getting a quick repair done, but then you have to get it done again a few weeks or months later.
This is a false economy & what it is important to find out what that plumber will actually do when they arrive on site. You want to contract a plumber that will fix the problem and work out if there are any underlying issues in the plumbing system that might create another blockage. 
The Nu-Trend plumbing team has been trained to take this approach with every job, we refuse to take shortcuts or offer clients a simple, quick fix. It is much better to diagnose the plumbing problem thoroughly & give each person the choice for how they'd like to manage the situation.
Stormwater drains can overflow if the plumbing is blocked or broken
Nu-Trend was called to visit a site in Surry Hills in Sydney that was experiencing blocked stormwater drains. The water wasn't draining away from the building and began flowing inside the building. First step was to see if something was blocking the storm water drain so we were able to hand plunge the blocked floor drain. 
This provided an immediate repair and the water began subsiding straight away and drained quickly. 
Although, we offered the client the option of inspecting the stormwater lines that run under the ground floor of the building to make sure there weren't any other issues with the plumbing system. With the use of our CCTV camera inspection equipment we were able to access the drain line through the outlet at the kerb on the street. Our camera is able to slide into any type of piping to physically inspect it rather than just guessing.
The extra time and effort was well worth it. What we discovered was the old clay pipe line was damaged in many sections, with bellied and dislodged joints as well as breaks or collapsed piping in other areas in their system. Most likely this is due to the age of the system, these days PVC / plastic composites are used for plumbing systems. 
What is the cost to get a blocked drain repaired in Surry Hills?
There is no real fixed price cost to get blocked drains repaired in Surry Hills or other suburbs of Sydney. If any plumber provides a fixed price over the phone – run. They have no idea about your site, your plumbing or even what the cause might be – so how could it be possible to offer a fixed price for a scope of work they can't determine over the phone.
For most blocked drain maybe it is some food debris that can be fixed with a hand plunge – although as we explained in this example the whole plumbing system needs to be looked at, a completely different level of cost required for repairs.
Basic blocked drain repair & inspection – $450.00 + GST
So the cost to get this blocked drain repaired in Surry Hills and do the inspection was just $450.00 + GST but the property owner now has a complete picture of what is required to avoid ongoing drainage issues. The ideal, long term solution, that we recommend is to completely bypass the ground level storm water drain line to the kerb and gutter. Instead we can install two new stormwater lines that can drain out to the rear lane while the old lines can be used as emergency over flow pipes if required.
New stormwater pipe installation – $7,000 and $10,000 + GST
The more thorough remedial scope of work would be to install completely new stormwater pipes;
Allowance for core holes

Allowance for concrete cut and patch in rear lane
Install 2 x new stormwater pipes to collect 3 x existing down pipe droppers on ground level
Clip and surface mount pipe work
Run new pipe work to rear lane way collecting rain sump outlet at the rear garage door
Connect into existing spoon drain and concrete patch
Allowance for scaffold
estimated cost is between $7,000 and $10,000 + GST
What is the potential cost of water damage to flooring or walls
I can hear your brain whirring around calculating the difference between a short term repair vs long term upgrade. Sure many people will think you may as well get the drain repaired every six months and not spend so much money getting it repaired properly.
That is a fair way of thinking, but, it can be too simplistic to have that view because you are not taking into consideration the cost of repairing the potential damage to the building foundations, walls or flooring that may be effected by water in the meantime.
If water is allowed to continue leaking from the pipes, over time, the foundation the building sits on can potentially become unstable and lead to movement of the flooring or walls. This can create cracks in walls, put pressure on other plumbing joints or even electrical wiring depending how much it all moves. If the property has timber flooring the moisture can begin creating wood rot or even mould forming in certain areas.
The other consideration is time and stress – lets be realistic if you know your drains flood every time it rains then you'll be constantly thinking about it every time it is a cloudy day. If they do overflow then you have to deal with it at the time, plus manage the clean up afterwards as well. For older homes it might also leave a smell in the air as everything tries to dry out.
We realise, sometimes it is easy to go for the quick solution, but it can have ramifications later on.
Local | Licensed | Insured

Protection for home owners.
Local Sydney contractors.
A qualified and licensed renovator.
Public liability insurance for peace of mind.
Drainer | gas fitter | plumber | renovator
Nu-Trend is a Sydney company with more than 15 years experience completing bathroom renovations & solving plumbing problems. he Directors Rob and Rick are hands-on, and provide a personalised service.
STANDARDS AUSTRALIA AS/NZS3500:2018 Compliant
All the work carried out by Nu-Trend is AS/NZ3500:2018 compliant. It is the Australian Standard for Plumbing and Drainage in NSW as set down by Standards Australia and the Australian Building Codes Board. They give the plumbing industry technical direction to enable compliance with required regulatory frameworks.
15 years experience with a written commitment.
Rick and Rob are the hands-on directors for Nu-Trend. Rather than hire sub-contractors and manage their business from a distant office, they are on the tools, at your site & working towards delivering your bathroom renovation or plumbing service. It means you are talking directly to the owners of the business, the guys who are accountable and responsible rather than via email or through customer service teams.
It is why they are able to provide a written guarantee that demonstrates their confidence in standing by the quality of their workmanship and the service they deliver to every single client.
They have a very single minded commitment to deliver a high level of professionalism and quality, they've been doing renovation contracting in Sydney for 15+ years.