PLUMBER & BATHROOM RENOVATOR REVIEWS
Sydney renovation company reviews for work completed by Nu-Trend.
We are are very proud to receive some of the best plumber and bathroom renovation reviews in Sydney. Nu-Trend is a trusted local plumber or bathroom renovation contractor that has great reviews from a mix of different jobs we have completed around Sydney. You can even see the original reviews on our online profiles via the Nu-Trend Facebook page or the Nu-Trend Google My Business page.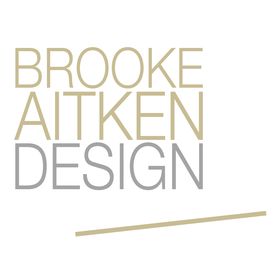 Working with Rick and Rob has been an absolute pleasure. They are easy to work with, warm spirited yet professional and eager to please clients and architects alike. Their attitude and work displays their belief that there is no job too small or too great for them. We would be very keen to work with them again on upcoming projects and would recommend them to anyone.
DIRECTOR & ARCHITECT B Sc (Arch) B Arch (Hons)
We cannot recommend Nu-trend Plumbing enough! Our customer experience from start to finish has been exceptional and the team did a fantastic job at our commercial kitchen. We will be using Nu-Trend for all our future plumbing needs. Thanks again, guys!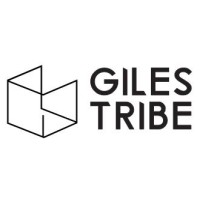 Rick and Rob were both very professional and very easy to deal with. They undertook their work with care and were keen to make sure everything was done to our satisfaction. Very neat and tidy too. Overall a great experience and we would definitely use the guys again! Mark Architext & Interior Designer
Architect & Interior Designer, Giles Tribe Architects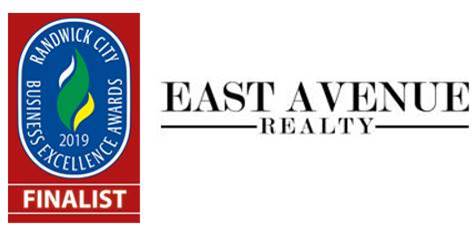 As a Real Estate Agent we look for reliability, responsiveness and professionalism but also of course for our clients quality and affordability of the job carried out. Nu Trend plumbing tick all those boxes and I highly recommend them to everyone given my stand out experience with them. Shoutout to Rick the Director who is very informative, prompt, professional and has a can do attitude with every scenario.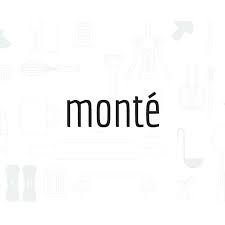 I own Monte Restaurant in Leichardt. I was experiencing grease blockages in my Restaurant. Chris and Rick were very friendly and fixed everything. The job was done very quick and super good quality. Highly recommended and will call them again if there is a plumbing problem thank you guys !!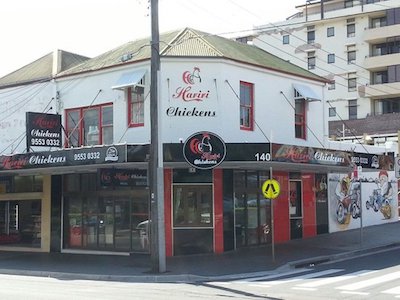 We cannot recommend Nu-trend Plumbing enough! Our customer experience from start to finish has been exceptional and the team did a fantastic job at our commercial kitchen. We will be using Nu-Trend for all our future plumbing needs. Thanks again, guys!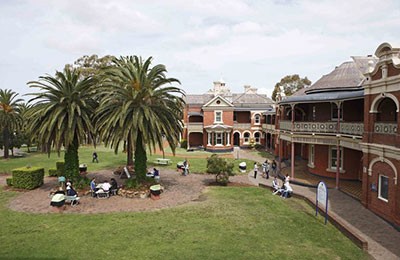 We engaged Nu-Trend Plumbing to do two complete bathroom renovations for us. I can't recommend the team strongly enough, they are professional, tidy, prompt and polite, and above all excellent craftsman.
They have a strong network of other tradies they use (tilers, electricians etc) and all have clearly been vetted and know they need to deliver to Nu-Trend's standard. You could not get a more professional crew working on your house.
Australian Catholic University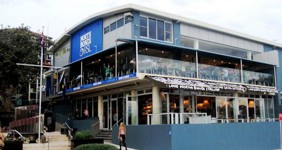 Nu-Trend Plumbing have been the incumbent plumbers at North Bondi RSL Club Ltd since June 201 l. As this would suggest, their service standards & ability to resolve problems that occur during the daily operations of a busy club are fantastic. We would not hesitate to recommend them to anyone reviewing their current arrangements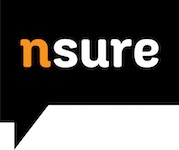 For over 3 years now we have been operating and using Nu-Trend's plumbing services and have been impressed with the level of attention and care your team put in to going over and above the levels that we have expected.
"Chris from Nu Trend plumbing is very punctual and pleasant to deal with. He is meticulous with his work and clean up after installing our new vanity and shower. Will highly recommend Nu Trend plumbing."
"The Nu-Trend team have just completed my bathroom renovation and did an outstanding job. They don't cut corners and everything is done to the highest standards.

Rick is very, very responsive and I felt comfortable discussing any concerns that I had with him - he and his team did everything that they could possibly do to keep me happy. Chris and Robbie were onsite getting their hands dirty as well as managing external trades and I can not speak highly enough if these guys.

Very professional, respectful, always smiling, very polite and more than happy to answer my questions. I am so happy with how the bathroom has turned out - thank you Nu-Trend!"
"It was a pleasure to work with Rick, Robbie, Chris and the Nu-Trend team on our bathroom and unit renovation and were grateful with the high standard of work they delivered. Renovating in a strata complex we needed a company who was fully licenced and insured and could communicate openly and with the required level of detailed planning and documentation including contracts and project updates with photos.

Nu-Trend exceeded our expectations on all requirements. Project milestones were always met, work was to a very high standard, noise was managed, housekeeping was excellent and rubbish removed at the end of every day, all flooring was protected and notices were posted to update neighbours. No question was too small for Rick and the team to answer and any issues encountered were discussed collaboratively to allow the best solutions to be found.

The quality of the work delivered was second to none. We would highly recommend Rick and the team for anyone looking for a professional and trustworthy renovation partner."
"Rick and his team of bathroom renovators are ultimate professionals. I always knew what was going on and who was turning up the next day. The work is excellent, with close attention to detail. Changes and queries were accommodated promptly. They worked in with my daily schedule and turned up on time, everytime. We're really happy with our new ensuite."
"We required the replacement and installation of two sink basins in our ensuite bathroom. Nu-Trend plumbers were prompt, courteous and very professional. We would have absolutely no hesitation in recommending them to anyone."
"I had Rick and Nu-Trend completely renovate the small bathroom my three teenage kids share. Rick was on board with my ideas from the start and with the help of his many years in the business the bathroom was transformed into a sophisticated and functional space. Rick and the boys could not do enough to help whether it be recommending where to buy bathware or offering trade discounts where they could. They always left the house immaculate after a days work. I will definitely use them again."
"Rick, Robby and the team have been a fabulous find!

They have recently assisted me on a large, high profile, commercial project and I have received nothing but praise for their efficiency, professionalism, workman ship and willingness to accommodate us at short notice, on numerous occasions.

No challenge was too great or too small. They are also a delight to work with! I would be very happy to recommend them to anyone. "
"Rick came highly recommended and his professional friendly manner makes him a pleasure to deal with. His time and advice has been invaluable and I look forward to working with him on my bathroom re-do as he has instilled me with great confidence."
"Complete demolish and new bathroom renovation, Excellent finish, love my bathroom. Rick and his team are a wonderful bunch of guy's. I had a vision for my bathroom and Rick,Chris Robby and his subcontractors made that vision come true."
"We asked Rick and team to undertake a complete renovation of our main bathroom. We are so pleased with the finished product.

Our new bathroom looks amazing on the outside, but we also saw first hand how much care and attention the boys put into the "behind the scenes" plumbing, wiring and sealing.

The team were as professional as they were punctual, keeping us up to date at all stages of the project. Can't recommend Nutrend highly enough!"
"Rick and Robbie were professional and respectful. They worked hard to get the best outcome and included me in the planning, informing me of costs and alternatives.

Nothing was a problem and the end result was success and such a good job. We now have a new plumber as ours has retired and it was a worry to find a new service we could trust. Thanks so much guys."
"A couple of great guys. Job done:
1. Remove and install a new wall hung vanity unit
2. Supply, install and remove 2 toilet suites and some odd things...

Thank you Rick and Rob for being very responsive with communication and your fantastic workmanship onsite. Appreciate your flexibility and being accommodating with requests and changes. A big thanks for always leaving the work site cleaner than before you start."
"I called Rob and team from interstate and booked them for assistance on a large hotel job.. They jumped through hoops to attend and provided invaluable assistance over 2 days.. I will use them again without hesitation.."
"We used Rick and his team for our ensuite renovation and were very happy with the job they delivered. Our bathroom looks amazing and almost exactly as I had it designed in my mind. Nothing was too much trouble. The team took the time to answer all my questions and provided advice whilst still respecting my choices as well.

Things never go exactly to plan during renovations and we worked through each issue with excellent communication. All of the trades were respectful, polite and neat. We are time poor but also have very high expectations and attention to detail.

I needed someone I could trust that would pay attention to the same details that I would notice and manage the project on our behalf and this is what Rick delivered."
had a
blocked drain
problem and called Rick. He came with his team mate Chris, they used different tools like jet blaster, inspection camera etc and found the cause - the old pipe. So had to dig it out and replace it, it wasn't easy but they had done it very well. Rick and his team were very nice and helpful, strongly recommend to anybody who needs help with their plumbing problems."
"We had a wonderful experience with Nutrend. Planning and executing renovations is not an easy task, what Nutrend makes it easy for you. Rick and his team are dedicated persons that will help you navigate through all the steps of the reno without hassle.

They also reacted quickly when we had to make modifications to the original plan, ensuring that the project didn't get delayed. I highly recommend Nutrend. "
"Dr James Freston, rating 5/5, very friendly efficient and solved our small emergency with no trouble"
"Amazing experience with NuTrend plumbing. They were on time, sourced out the problem and fixed it straight away. Nothing seemed too much for them, friendly and wonder communication."
"Just had a bathroom and laundry makeover done: excellent service, all done very professionally and all on time as was agreed. Also some great advice on the selection of fittings - much appreciated.

Robbie & Chris did a great job, and many thanks to Rick for organising it all.

Highly recommend - 5 stars."
"Perfect experience with Rob replacing basins, mixers and plumbing components.

Extremely clean, tidy and courteous with a can do attitude. Thanks Nu-Trend!"
"5 stars Good communication, friendly staff, on time, great plumbing advice, Rick was really patient with consultation about the plumbing problem, would definitely use Nu-Trend for plumbing works.

Robby the plumber was fantastic, Also observes COVID 19 protocols and respectfully wore a mask during works."
"Over the last 2 years Ricky and Robbie from Nu-trend have been the hero's of our renovation. They came in at the 11th hour and ruffed out all our pipes before the slab got poured.

From that day onwards they have been the most reliable, honest and friendly tradies we've had. Dealing with them is painless and honestly a relief. Their attention to details with fitting off is spot on. Couldn't be more happier and highly recommend."
"We found Rick and his team to be professional and passionate, caring and responsible. A pleasant surprise was how communicative Rick was in writing.

Great summaries of where we were at and what was outstanding. His team were lovely, tidy and all his tradies were respectful. Nothing was too much trouble."
"These guys are very good plumbers they are neat ,tidy and organised they get the right materials when it is needed and they check everything to make sure that it is working and not leaking including your washing machine so there are no surprises after they leave good stuff highly recommend"
"After having a bad experience with another plumber the boys from Nu-trend Plumbing came the same day and had no trouble, not only fixing the problem but perfecting it. They were so friendly and upfront with everything. I would highly recommend them to anyone. Great bunch of guys!"
"If you are looking for bathroom renovators who are professional, hassle-free, have attention to details and value for money, then we recommend Rick and Robbie. The team worked hard to meet almost all of our requests and gave us a stunning bathroom I'm really proud of.

They were also sensitive to our neighbours' needs and tried their very best to minimise noise and cleaned up as they go so no one can complain. Given an opportunity, I will hire them again in the future. Thank you very much, Rick and Robbie!! "
"Nu-Trend Plumber & Bathroom Renovations went out of their way to fix a blocked drain and do a hot water high pressure jet blast which then uncovered underlying plumbing issues at my property.

Rather than not tell me about it they helped solved my blocked drain problems in Sydney quickly and efficiently. A reminder to everyone, don't pour oil and grease down your sink as you will need a professional plumber to unblock your drain at some point, lucky they had a CCTV Digital Camera to inspect the waste pipes. "
"Highly recommend Nu-trend, we had our ensuite fully renovated by Rick and his team, and it is outstanding!

They were all very professional, and respectful of our house (and our cats!), a great bunch of people to work with.

Especially appreciate the attention to detail with the tiling :)"
"The team at Nu-Trend were fantastic for our new build! They were with us the whole way from planning to the final install.

They offered great suggestions, and whenever i changed my mind - it was never a trouble! 100% recommend them to anyone who needs anything plumbing related!"
"Very professional outfit and would highly recommend. Communication from Rick was excellent and job was completed in a timely and efficient manner."
"Im and so please with the work that the boys from Nu-trend did for us, they were very professional, arrived very quickly considering it was emergency, they knew exactly what needed to be done and did a great job, they also cleaned up really well after it was all done.

I highly recommend their services if you want reliable and responsive service! Thank you guys!"
"Thanks to Rick and the boys have done such a great job to my bathroom. I highly recommend Nutrend Plumbing for your bathroom renovation"
"Called nu trend as we needed urgent works to our bathroom. They came and installed our new toilet suite in a timely matter and even cleaned up after they finished.

Easy to deal with and very responsive. Would definitely use again for future renovations and bathroom fixes! Thanks guys"
My wife and I bombarded Rick with phone calls daily changing our mind on tap wear, tiles and the boys were always there to accommodate our needs. From day one on time, efficient and very reliable. Loved working with Anthony the tiler and will be definitely be calling NuTrend Plumbing back from bathroom number two later on in the year!
"Over the horizon plumbing, precision quality and a commitment to excellence without peer is the only way I can sum up the Nu-Trend experience."
"Nu-Trend Plumbing are a great group of guys and the work is really good. Always smiling and achieving the work we throw at them in a timely and professional manner. 5 star service, keep it up guys.
We engaged Nu-Trend Plumbing to carry out plumbing and drainage works on a luxury $4.2 million dollar warehouse and office conversion in Redfern, Sydney. The works involved substantial in ground drainage and subfloor works along with the rough in and fit out of six bathrooms, three kitchens and a laundry. All works required precise set out to meet the exacting requirements of the architect. All fittings and appliances were high end fittings. At all times I have found Robert Te Maipi and his team to be helpful and cheerful. They have gone the extra mile by working out of hours to meet our construction programme. I have no hesitation in recommending Nu-Trend Plumbing and would be happy to provide further information on request.
"The Nu-trend guys just completely renovated our bathroom - 3 bed 1 bath unit. They were quick, friendly and affordable. Very happy with the bathroom. Noticed that the water temperature fluctuated a bit in the shower the first few days. Let them know one afternoon and they came back the very next morning and found the issue (simple fix) and sorted it out while I was at work. Highly recommend these guys, all were a pleasure to deal with throughout"
"At every stage of our dealings with both Rick and Rob, at the negotiation stage (before the contract was awarded), and afterwards, they have been professional plumbers, accessible and very easy to work with. Our site foreman and project manager worked well with them, commenting on the fact that Nu-Trend Plumbers were easy to deal with, as well as keeping their word with timing. When we encountered issues in the ground, they were flexible in looking at options, always bearing in mind the budget constraints of the client."
"Highly recommend Nu-trend Plumbing! They did a fantastic job in my bathroom recently. I absolutely love it. There is not one thing I can fault on. These guys are amazing! They are very professional, friendly, arrive right on time and are prompt to get the job done. I have received so many positive comments from my family and friends about the work that has been done. I would never hesitate to contact the boys for any future projects or recommend them to others. Thank you guys so much – you guys are awesome!!"
"I employed the boys from nutrend to complete the plumbing for my bathroom. Towards the end of the plumbing, I was so impressed with them that I engaged to them take over the entire job. The attention to detail these guys have is remarkable. You hear all these horror story's about tradies but these guys were honest, reliable, fast and super pedantic about every part of my work!! Very honest guys and flag any issues to myself in clear black and white for me to understand and approve!!"
"We were very pleased with the work carried out by Nutrend. The boys were very helpful, tidy and on time. We have been looking for a good plumber for a while and we are happy to have found them. Highly recommend these boys!!"
"The boys were referred to me by a good friend of mine. They completed two upstairs bathroom renovations for us which look IMMACULATE. We were not the easiest clients to work with however the boys went to extreme lengths to please us daily! They are everything from respectful, super clean, perfectionists and beyond. We were so happy we have decided to use them downstairs to renew all of our plumbing, renovate two old bathrooms downstairs and create a complete new bathroom and balcony area!! Anyone who would like to see the works please contact the boys and we can organise a site visit! A plus plus plus"
"I've used Nu-trend on three renovation projects now and they've always been great to work with and produce great results. I highly recommend them"
"I got a quote from rick, he was the pricier out of the two quotes but I went with him because his approach was professional. I also went to see a finished bathroom nearby on another project and could justify the extra costs in the quality of the finish. The boys completed my bathroom in a timely and professional manner. Very happy"
"We use Nu-Trend plumbing Sydney for all our commercial and residential plumbing. Couldn't recommend anyone more highly. Robby is always on time, looking sharp and never says no to any request or task I send his way. More than happy to recommend these boys to anyone! 5 stars"
"Definitely recommend Nu-trend plumbing. They were very professional when it came to organising the job as well as throughout the experience. Provided a very reasonable price and also were very quick in emailing me a report of the job. Will definitely use them again!"
"Couldn't be happier with these guys. They arrived perfectly on time (7am), they were polite and respectful to my wife and I, they were very professional and they did a great job. I can HIGHLY recommend them. Thanks guys."
"The boys at Nu-Trend recently renovated my bathroom and I couldn't thank them enough! From start to finish the service was more than professional, every question I had they were more than happy to answer making me feel comfortable through the whole process. The site was always immaculate and the end of every work day there was never rubbish left behind. Everyone who has seen our beautiful new bathroom has complimented on every little stylish touch. Nu-Trend helped my vision for my bathroom come to life! Out of 3 quotes they were the most pricey however I had a gut feeling that they would be the best due to the reviews and recommendations! Can't recommend them enough!!"
"If you read all the others reviews, it's all true. These guys are awesome. They will give you a quote with all the jobs they are going to do and they specifically tell you what it is off the quote. When there is something that requires work, they first ask you, give you the price with few options and then they go with what you want without forcing you in anything. When they are on site, they are respectful of the neighbours and work with all the precautions and protections to themselves and to the environment. In my specific full bathroom renovation, they have been working even over the weekend so the job could be done with the right amount of time without rushing at the end, especially because there was waterproofing involved init, and that takes a couple of days to dry. Outstanding was the way they have dealt with an annoying and unreasonable neighbour. Rick, the owner, has taken the time to accurately write the full statement of what happened and the relatives photos so we could have them as a proof in our favour when we spoke to strata. I am not surprised that they have such a high level of stars. The quality is high and the ethic is perfect for any suburb. Also, they have several ways for payment which makes it easier for any needs you have in terms of credit cards etc."
"I recently employed Rick Karagiannis and the team from Nu-Trend. From the moment they agreed to come and quote on the job, I knew I had a good team. They were on time, efficient, realistic and keen. This sadly is unusual when attempting to get tradesman to your house. The process of renovation was clearly mapped out and appropriately costed. This is not my first renovation or build and so I was ready with an armful of questions. Both Rick and Robby were able to promptly answer any queries I had. They made the effort to travel to the company I had chosen to use for bathroom products and therefore had a good understanding of what was ahead of them. They were on time everyday, they managed their subcontractors with constant supervision, they cleaned the site everyday and made every effort to reduce the impact on our family home. As with any build, there are always unforeseen issues or things that don't go quite as planned. Refreshingly these were all sensitively dealt with and resolved as quickly as possible. Nothing was ever too much trouble or inconvenient. So while I paid at the higher end of the market, the product that was delivered was flawless. I have no hesitation in recommending Rick, Robby and their team."
"I cant give these guys enough praise. Ricky organised all the trades and managed my recent bathroom renovation with such care and professionalism, I wouldn't hesitate to use them again, or recommend them to friends and family. The attention to detail and dedication to their craft was wonderful to see and I am thrilled with my gorgeous bathroom."
"Nu-trend have been great to deal with; on time, great communication and ultimately quality work. We replaced our bath and added a feature wall and the bathroom looks amazing. Great job Ricky, Rob and team 5 stars"
"Nu-trend were responsible for the plumbing works to a large new two storey home renovation.I found the boys to be extremely profession , great communication and prompt to complete the work. The quality of the work was excellent, they use quality material and they always demonstrated that they care about the end product. I would not hesitate to call Rob, Rick or Chris to any of my plumbing works and future projects."
"Nu-trend has been doing work at Angels of the Bay for a very long time and we are always impressed with how quickly they get out to us and get the job done. Highly recommend them!!"
"I had an emergency plumbing problem that needed to be taken care of immediately. I contacted multiple plumbers and Rick from Nu-trend Plumbing attended promptly within a few hours and sorted out my plumbing issue with no problems. i found his pricing fair and reasonable and he was professional in the way he carried out his business. If you require a great plumbing team i highly recommend NU-TREND PLUMBING"
"The Nutrend boys completed my bathroom renovation a few months back. Although they weren't the cheapest quote, they took the time to help me through the planning which can typically be a little daunting. They were true specialists in their field and provided the exact high-end finish I was looking for. They were also a friendly bunch which was a nice bonus with my kids around. I'm so happy I spent the extra money. Thank you very much once again boys! 2nd bathroom project next year... :)"
"Ricky and Anthony did a great job with our powder room refresh. They are skilled, efficient, punctual and polite. They know their work. Replaced an old WC and basin with a shiny new WC and vanity unit in a jiffy. No issues and a job well done! Look forward to working you on the next job."
"Rick and his team did a fine job. The communication to set up times to visit was excellent and three of them arrived exactly on time and with the required parts. They were careful and worked well as a team. One of Ricks team carefully swept up and I will use them again. They were professional and deserve to do well."
"Absolutely wonderful service provided by Nu-trend Plumbing for a full bathroom/laundry renovation in Oatley, NSW. Honest and affordable pricing was offered and adhered too and timelines always met. Nu-trend were wonderful to work with and polite and respectful when in the house. Cleaning up after each days' work meticulously and always arriving as scheduled. Highly recommended."
"We had Robbie, Ricky and the team completely gut and renovate our two bathrooms. They were professional, prompt and amiable throughout the whole process - even with two young kids running around! Exceptional work by Anthony on the tiling - we had hand-cut slate chevron tiles and he did a brilliant job getting everything absolutely perfect. Thanks Anth. They were on our doorstep at 7am each day and swept and mopped the place before leaving, which made it all more bearable (we lived on-site throughout). Highly recommend the team for your next reno."
"These guys are the best. They went out of their way to accommodate us when quoting, they were reasonable and fair with their pricing, they were punctual, professional and polite. They did what they said they'd do and then tidied up properly afterwards. Super reliable, super efficient and super trustworthy. Could not recommend more highly - you will not be disappointed."
"Ricky & his team recently renovated our main bathroom & laundry & did a fantastic job. All the tradies were punctual, courteous, professional & above all produced a quality finish. Special mention to Mitch who ran the job like clockwork, Anthony the gun tiler & crew, & sparky Steve. They are starting our next project in January so can totally recommend NTP for all your bathroom requirements, they will not let you down."
"I had a very messy bathroom job to sort out and Rick and his team were excellent in every way in their efforts with their original assessment of the situation, the quote, and their work. I felt confident with them from the first meeting and liked their communication style of keeping the client updated about what was happening till the finished job !! Very grateful."
"I recently had my bathroom renovated by the team at Nu-trend plumbing, they were very punctual and very creative with their design ideas. They have created a master piece and I couldn't be happier with the final result, I would recommend them to anyone whether it would be for a small job like a leaking tap to a complete bathroom renovation they're the team for the job."
"I just got my bathroom renovated at my unit in bondi. I started the job with another mob that were cheaper than nutrend however I had to pull the pin early as I could foresee disasters. I was then referred to nutrend by a work colleague and have been really impressed with the work. Price was more expensive than original quote by the other team however it was worth every penny. Super happy and impressed."
"I recently had my bathroom completely renovated by Nutrend at my apartment in Rockdale. My tenants moved out earlier than the agreed date and Nutrend started the job with 3 days notice and completed it within 3 weeks. I live far away from my investment property and Ricky helped by co- ordinating the rest of the renovation. They were a little more expensive but it was worth it because of the prompt and reliable service. I was very happy with the final result."
"I was very impressed with the quality of work they did renovating my bathroom. Our new wall to wall shower looks fabulous. Honest reliable workmenship. Cleaned up the mess."
"Just had nutrend convert my laundry to a bathroom. I agree with previous comments, slightly pricy but you definetly get what you for. Really professional, super friendly, fast, clean and very reliable. Answered all my calls and made sure they got the job done exactly to what I like about them. I will be referring you guys!!!!!!"
"I had my bathroom completely renovated and tiled by Nutrend and could not have asked for a better outcome. Everyone was efficant in working to meet deadline dates and still made sure everything was done to the highest standard! I would highly recommend the Nutrend team for all renovation needs."
"I had lost all faith in tradies until I met these guys. A young enthusiastic team that catered to all my needs. Nutrend stripped and re instated two of my bathrooms in three weeks with perfect finishes. I disagree with other comments regarding nutrend being pricey. I believe you get what you pay for and nutrend is A grade and highly recommended!!!!"
"Ricky & his team were sensational. Arrived promptly to quote, understand the complex requirements, fitted in around the work we were doing ourselves and reasonable on price. These guys are super professional and knowledgeable. They did the job perfectly and cleaned-up properly afterwards. Totally trustworthy & a pleasure to work with. Couldn't recommend more highly. AAA++++"
""Ricky & team did a great job fitting a specialised filter kitchen tap. A problem arose, due to no fault of theirs, a solution was found and the job completed swiftly and well. We can highly recommend NuTrend."
" Very professional and good workmanship. Completed the work on time . Highly recommended."
"Very professional at quoting stage and had the right solution. The team that turned up to do the job continued that trend and completed the job on time and in a very professional manner. Overall we are very happy with the result."
"Was absolutely thrilled with the work the Nutrend team did for me.They were thorough,clean,precise,professional and very friendly.They arrived when they said they would and just got on with the job."
" We have been customers of Nu-trend for years and they are not only professional but more importantly they are always there when you need them including for the real emergencies. Thanks to Rick and the guys our family had a pleasant Christmas despite a last minute threat from the toilet to de-rail overything. Highly recommend them"
"Couldn't ask for a more professional, courteous and reliable team. We have used the boys for many of our jobs and cannot fault. Would highly recommend."
"Honest service from Rick sorting out a stormwater blockage professionally & timely. Good communication, would hire again. Thanks"
"I rarely give five starts, but the service was awesome. They turned up when they said they would. The called upon approach as they said they would. And they only charged for the work done once I approved it. Totally recommend these guys! Thanks for a great service."
"They were fast to respond to my plumbing issue, good, fast, and well priced service. I would recomend them to anyone. Thank you Patricia, Randwick NSW"
"Best plumbers in Sydney! Loved woking with Bespoke Bathroom Renovations & Nutrend. Our new bathroom looks great, we could not have done it without Ricky, Robbie & the Boys"
"Excellent Service. Quick emergency plumber response on a Sunday. More than happy to use Nutrend Plumbing services again!"
"What are the chances, just my luck – thankfully I had a plumber who could get here within 15 minutes as they were on a job in the area," she said."
See some examples of our work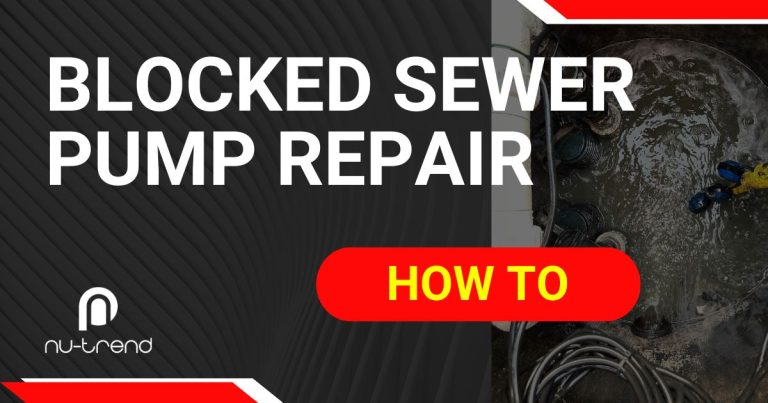 We explain how we fixed a blocked sewer pump for this factory located in Sydney which was caused by a lack of maintenance.
Read More »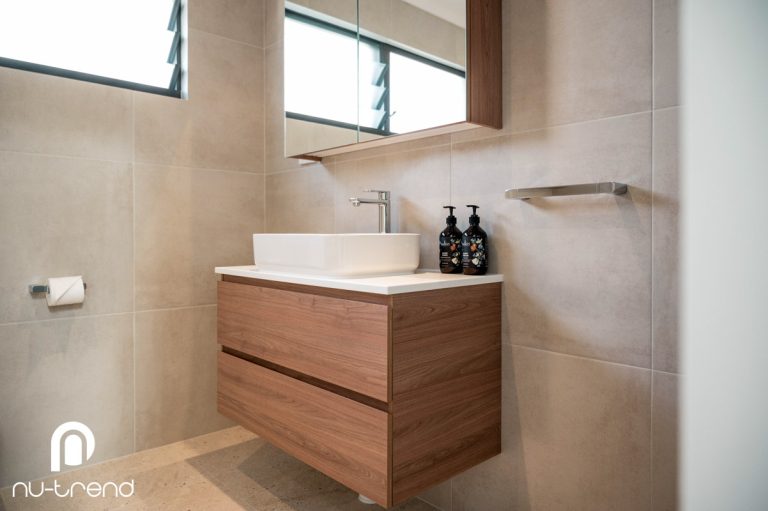 The owners of this home in Kingsford had a bathroom with failed waterproofing. We did a complete renovation to repair the issues and stop the water leaks.
Read More »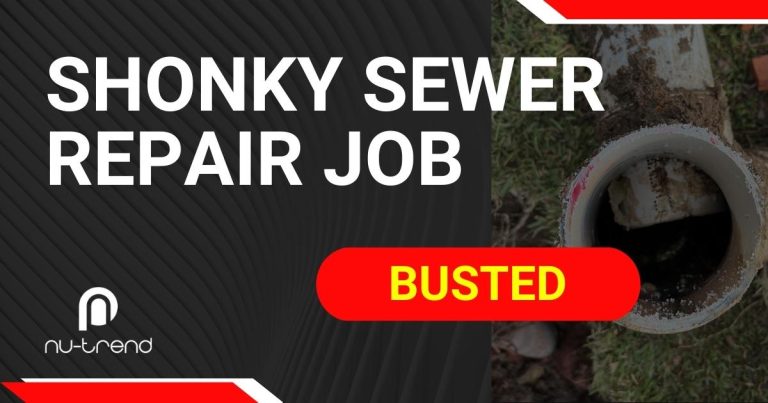 Watch our video to see how another plumber completed a very shonky sewer pipe repair job that blocked the system even more than it was previously.
Read More »