Professional, fully licensed & experienced.
There are over 1,000 companies you can choose from for a reliable plumber service or bathroom renovation in Sydney. That choice can become difficult when everyone is offering the same services with similar gimmicks or discount offers. 
What separates Nu-Trend from others is our attention to detail, high quality and highly recommended work history that every single client enjoys.
We don't resort to promoting ourselves with false discounts that are built into quotes, we spend our energy on having the latest training, best equipment, high level of professionalism and going that extra step for every job, from a leaking tap to a complete renovation.
We have over 100 reviews for proof.
professional services With Years of Experience
Obligation free quotations available 7 days a week. The Nu-Trend team can services all suburbs of Sydney. From leaking taps to full bathroom renovations we are fully licensed, deliver high quality and reliable services for your property.
Fully licensed with years of experience doing high quality plumbing and Bathroom Renovations
They call us the 'yes' team
Helping you every step of the way
Over ten years experience, latest equipment & more than 100 positive reviews
Rick's father was a plumber and passed down all his knowledge to the Nu-Trend team. One of the most important aspects was keeping focus on how you treat your customers before, during and after a job.
We learn about your needs
No two jobs are the same, no two people are the same either. We treat each one case by case.
We provide a range of choices.
There are many ways to solve problems with options to suit budget, style & purpose.
Promises and paperwork mean nothing unless the job is done properly, the first time.
RESIDENTIAL
COMMERCIAL
INDUSTRIAL
STRATA
We have experience working across various industry sectors and for clients in residential, commercial, industrial or strata situations. Not afraid of some hard labour, we are able to manage plumber or bathroom renovation jobs of all sizes directly or via sub-contract.
What have people said About Nu-Trend
"The Nu-trend guys just completely renovated our bathroom - 3 bed 1 bath unit. They were quick, friendly and affordable. Very happy with the bathroom. Noticed that the water temperature fluctuated a bit in the shower the first few days. Let them know one afternoon and they came back the very next morning and found the issue (simple fix) and sorted it out while I was at work. Highly recommend these guys, all were a pleasure to deal with throughout"
Jacob
via Google
"The boys at NuTrend recently renovated my bathroom and I couldn't thank them enough! From start to finish the service was more than professional, every question I had they were more than happy to answer making me feel comfortable through the whole process. The site was always immaculate and the end of every work day there was never rubbish left behind. Everyone who has seen our beautiful new bathroom has complimented on every little stylish touch. NuTrend helped my vision for my bathroom come to life! Out of 3 quotes they were the most pricey however I had a gut feeling that they would be the best due to the reviews and recommendations! Can't recommend them enough!!"
Elle
via Google
"I cant give these guys enough praise. Ricky organised all the trades and managed my recent bathroom renovation with such care and professionalism, I wouldn't hesitate to use them again, or recommend them to friends and family. The attention to detail and dedication to their craft was wonderful to see and I am thrilled with my gorgeous bathroom."
Prue
via Google
We provide obligation free quotes for plumbing and bathroom renovations. We know it provides peace of mind to know exactly what will or won't be included. We guarantee there won't be any discount gimmicks either.
Recent bathroom renovations
See some of our recent high quality bathroom renovations and our attention to detail in action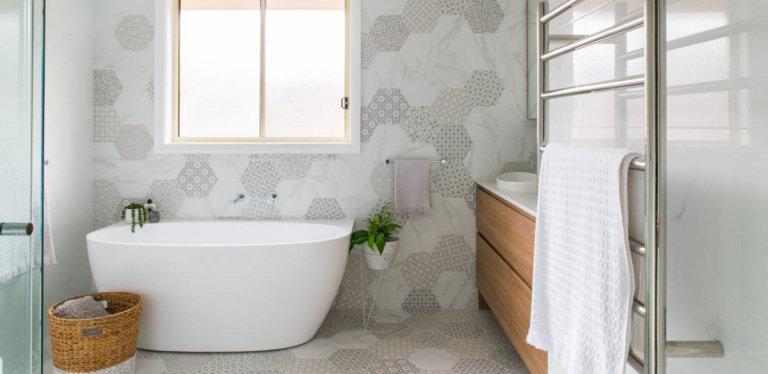 Take a look at 5 bathroom renovation trends that are popular in 2020 for houses, units or apartment living.
Read More »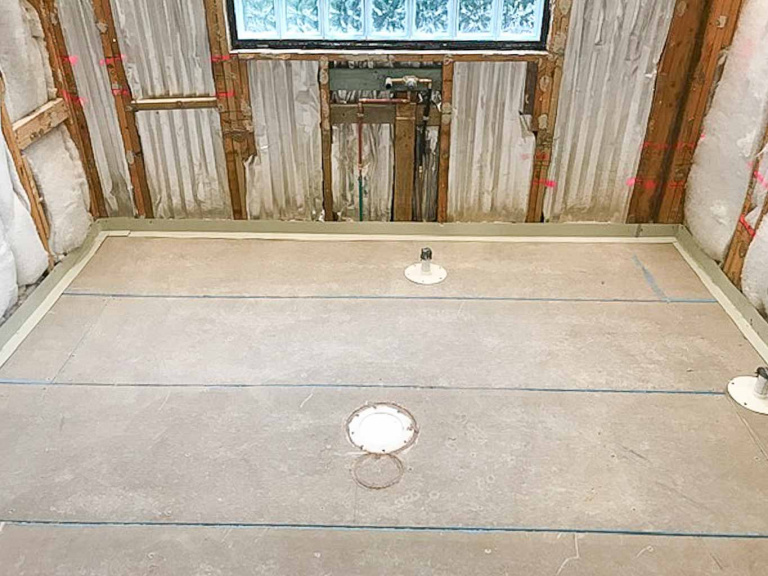 Floor preparation is crucial for a bathroom renovation & can you thousands in potential repairs and problems down the track.
Read More »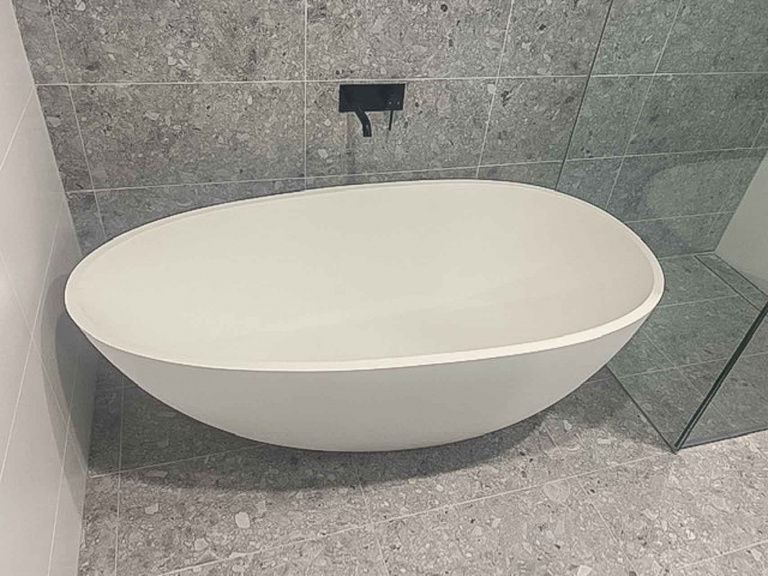 Elliot Projects needed work done on the bathrooms for their five luxury, double story, townhouses about to be sold.
Read More »