This water leak caused by DIY plumbing cost this owner $10,000+ to repair
Can you believe the property owner tried to replace their shower head that was leaking, didn't do it property & caused around $10,000 in water damage to their home. Why? Their DIY plumbing job wasn't done properly.
A plumber can provide water leak detection in Sydney
The Nu-Trend licensed plumbing team in Sydney was called to perform a water leak detection service for a property owner who could hear the faint sound of water constantly running. This was happening even when all the taps in the home were turned off. 
1. We conducted a site inspection and decided to pump the hot and cold water lines with a Nitrogen Test and found there wasn't a drop in water pressure.
2. We then tested the drainage with a Fluro Dye Test and couldn't find any leaks that way either. 
3. We asked permission from the owner to cut a small hole in the side cupboard so that we could test the water proofing by spraying the shower head onto the tiles. We instantly identified a pool of water underneath the bath and large amounts of water leaking through the wall.
So we determined it was failed water proofing of the bathroom wall. If it was left as it was there would continually be water leaking into the wall cavities and causing lots of damage. This was a two storey apartment on the top floor so there wasn't a quick fix possible as it could lead to damage of the apartments on the lower levels. 
So to fix the water leak it required repairing the waterproofing for this small bathroom in an apartment block that needed;
Stripping the bath cubical including the Gyprock walls.
Re-sheeting the walls.
Re-installing the cornice.
Re-water proofing 3 times with primer and water proofing material.
Re-building the bath hob.
Replacing the bath drainage and breach piece (while it's exposed)
Supply and install a new bath, bath mixer and shower head.
Re-tiling the walls
Provide new tile grout and sealing.
Re-painting the patched ceiling and cornice
It means it is up to $10,000 in repairs to fix this problem correctly and it was caused by a simple water leak from bad water proofing. Worst of all, it could have been avoided if DIY plumbing repairs weren't attempted in the first place.
Is attempting DIY plumbing in Sydney a good idea?
Attempting a DIY plumbing job in lots of cases is just not a good idea. We know, we know – there are some awesome YouTube videos that show you what could or should be done, although not all of these have been made by licensed plumbers. In most cases they are very generic, they are not specific to each situation, so they can easily be misinterpreted and a combination of factors not considered. That's why it can be smarter to contract a licensed.
For this property owner the damage they caused from the water leak from their attempted DIY Plumbing repair cost over $2,200 ex gst in temporary repairs for their wall and floor from the water damage caused. It could have been avoided if they had booked a domestic plumber that would have cost around $110 ex gst.
A lot of plumbing problems may look like they are easy to fix such as replacing a tap or fixing a leak. Although in many cases if that isn't done properly you can cause other plumbing issues without even realising it. Or some situations might actually be hiding underlying issues with the plumbing at the property that is deeper in the system of piping that you can't see.
That is why it pays to get a professional domestic local plumber who is licensed, qualified and insured for this type of work like fixing shower head leaks.
What damage can be caused by a DIY Plumbing Job?
In this example the Client had followed a YouTube video about how to replace a shower head. They thought a DIY plumbing repair job like this looked easy so they used a shifter on the hex and put it back on with Teflon pink sealant tape. Although what wasn't mentioned in the video was to silicon seal the gap between the hex nut and the tile.
So it became a double whammy, the Client didn't apply the Teflon tape correctly and there was no silicon seal either. Therefore water was leaking behind the wall and into the tile bed and carpet in the adjoining room.
Plumber to replace a leaking shower head in Sydney costs about $110 ex GST.
To repair the damage in this situation cost $2,200 ex GST
For a short term repair we had to;
– Identify the source of the water leak and damage.
– Remove the shower head.
– Reseal the gap between the wall tile and shower head backplate with sealant.
– Seal the thread correctly.
– Wet vacuum the water from the carpet and as much out of screed through the grout joints as possible.
– Hire an industrial fan to help dry the area as much as possible.
– Re-instate the damaged carpet
How much does a plumber charge to repair a leaking shower head in Sydney ?
You can get a local licensed plumber in Sydney to replace your leaking shower head for as little as $110 plus gst to make sure the job is done correctly and to inspect for any potential water damage in the bathroom. A simple phone call or email is all that is needed.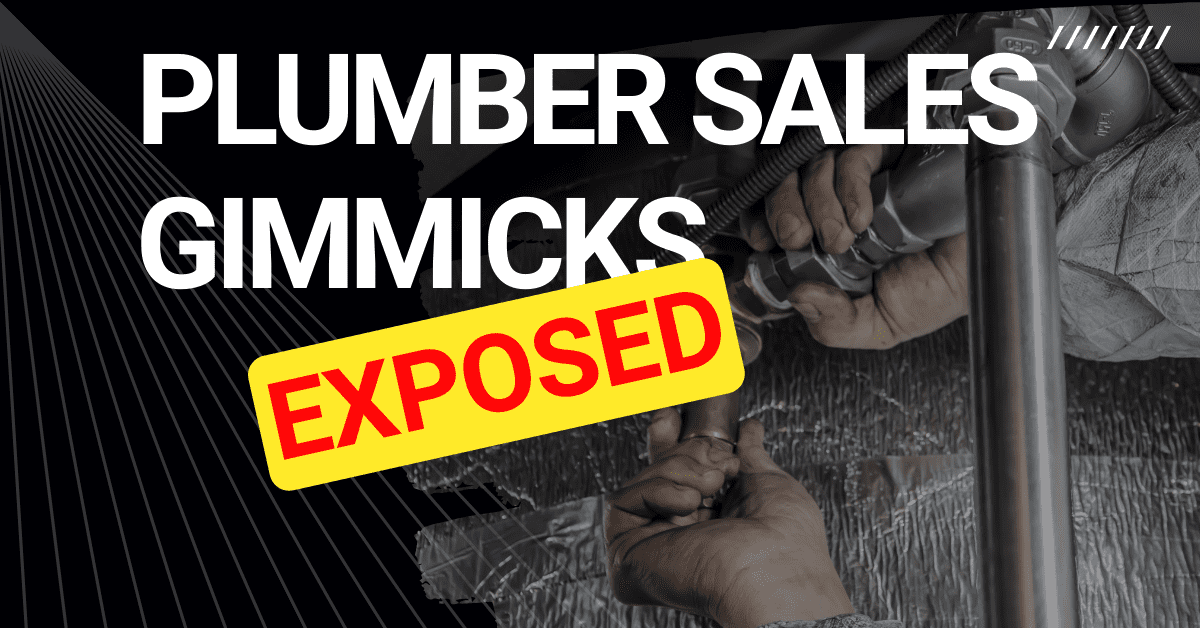 We uncover some of the most common sales gimmicks used by Sydney plumbers & explain how you can avoid getting ripped off when getting quotes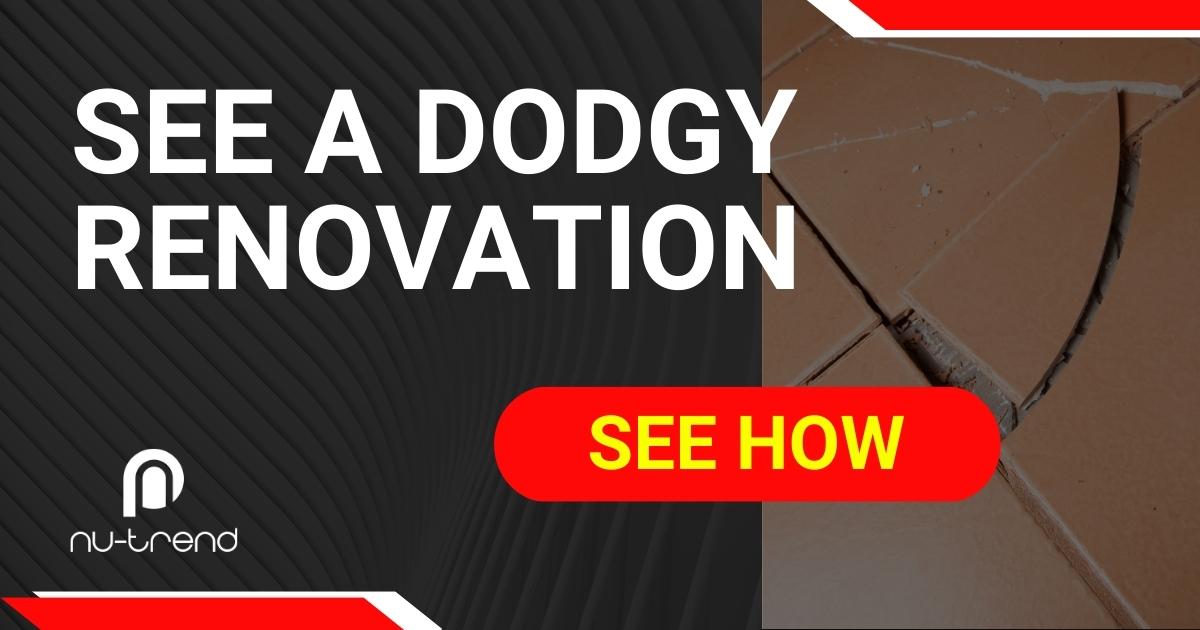 Nice uniforms, stylish work truck, fancy iPads & perfect photos can hide low cost bathroom renovations that are poor quality, see these examples for proof
Local | Licensed | Insured

Protection for home owners.
Local Sydney contractors.
A qualified and licensed renovator.
Public liability insurance for peace of mind.
Drainer | gas fitter | plumber | renovator
Nu-Trend is a Sydney company with more than 15 years experience completing bathroom renovations & solving plumbing problems. he Directors Rob and Rick are hands-on, and provide a personalised service.
STANDARDS AUSTRALIA AS/NZS3500:2018 Compliant
All the work carried out by Nu-Trend is AS/NZ3500:2018 compliant. It is the Australian Standard for Plumbing and Drainage in NSW as set down by Standards Australia and the Australian Building Codes Board. They give the plumbing industry technical direction to enable compliance with required regulatory frameworks.
15 years experience with a written commitment.
Rick and Rob are the hands-on directors for Nu-Trend. Rather than hire sub-contractors and manage their business from a distant office, they are on the tools, at your site & working towards delivering your bathroom renovation or plumbing service. It means you are talking directly to the owners of the business, the guys who are accountable and responsible rather than via email or through customer service teams.
It is why they are able to provide a written guarantee that demonstrates their confidence in standing by the quality of their workmanship and the service they deliver to every single client.
They have a very single minded commitment to deliver a high level of professionalism and quality, they've been doing renovation contracting in Sydney for 15+ years.