BATHROOM RENOVATION SERVICES
Add a touch of luxury to one of the most important rooms in your home.
A personal renovation service.
Sydney bathroom renovations
Do you remember the 'old days' when personal service was the norm? That is how Rick and Rob treat each client when it comes to Nu-Trend's bathroom renovation services.
You deal directly with the owners of the business who have more than 10 years experience, over 100 written reviews and provide a written guarantee without any sales gimmicks.
They have a very single minded commitment to deliver a high level of professionalism and quality. To deliver this they use industry leading brands to create your bathroom renovation with Caroma, Grohe, Dorf, Kado, Blanco and others.
Nu-Trend is a bathroom renovation service that works closely with you to deliver a modern bathroom on a budget; add value to your home, business or rental property.
How much does a bathroom renovation cost?
Bathroom renovation costs
Our most common question is 'how much does a bathroom renovation cost' and our response 'it depends'. We have written a guide about what goes into the cost of a bathroom renovation.
We have included a range of tips and hints to help you begin planning your bathroom renovation and to better understand why quotations from different companies might vary greatly.
Other types of bathroom renovations
What can we include in our service?
Bathroom renovation steps
Our most common question is 'what are the bathroom renovation steps' or 'how long does a bathroom renovation take' and our response is 'we'll take care of everything for you' to make things as easy and seamless as possible for your project. We work with you each step of the way which can even include sourcing and selecting products.
Planning, layout and design.
Shower and/or Bath.
Toilet, vanity & basins.
Fixtures and fittings.

Tiles, lighting and flooring

Existing or new plumbing.
Carpentry and electrical.
Storage space.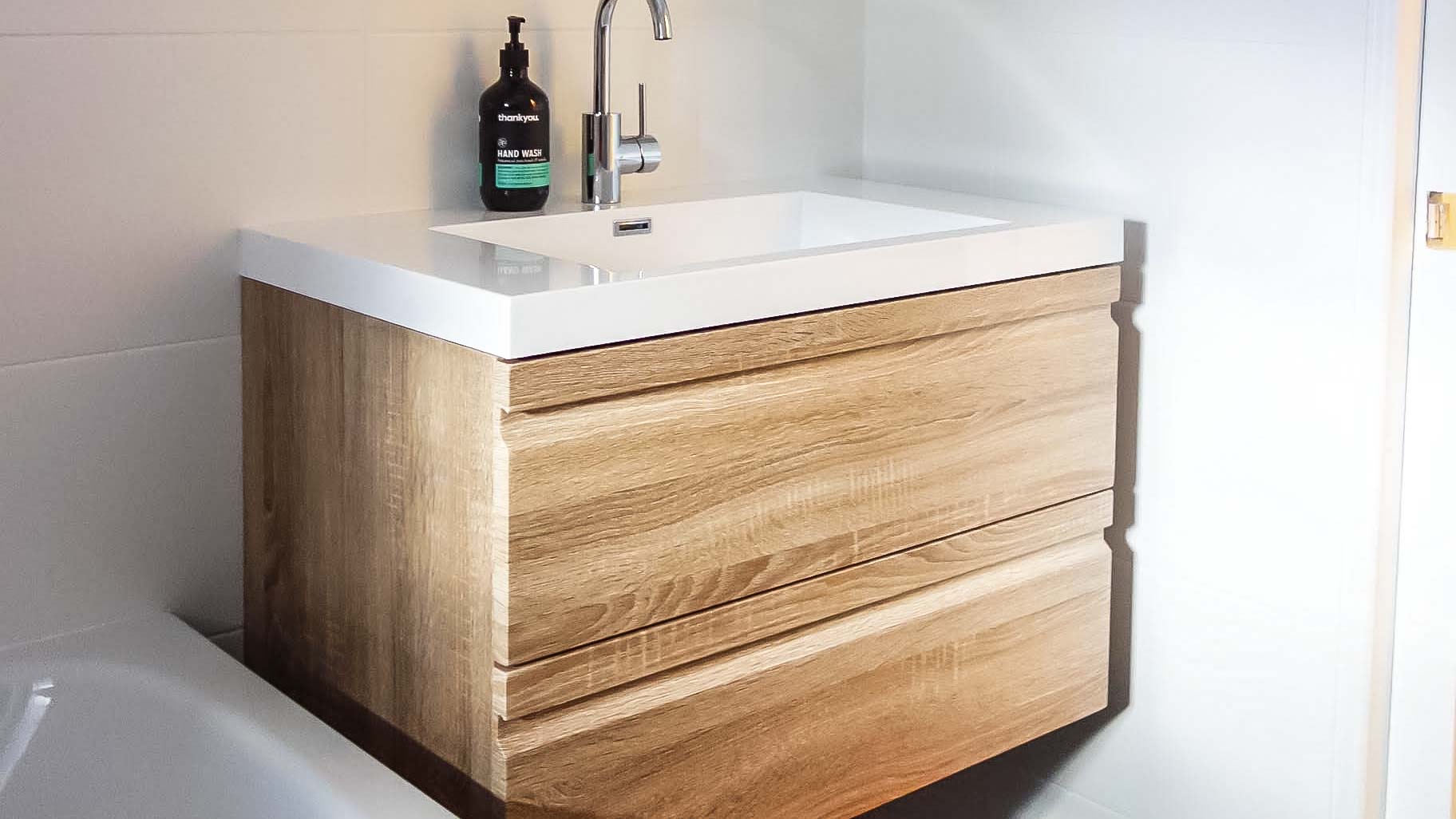 What types of projects can we work on?
How do we do renovations?
We quite often get asked if we can do different types of bathroom renovation projects where there are other parties involved or to accomodate a certain situation. Being a nimble bathroom renovation company you are talking directly to the owners, so we can do everything on a bespoke and personalised basis to suit you or your scenario.
Working with Architects or Building Designers.
Working from building plans or designs.
Collaborating with other contractors.
Liasing with real estate agents or property developers.
Engaging with product suppliers.
Dealing with local council or authorities.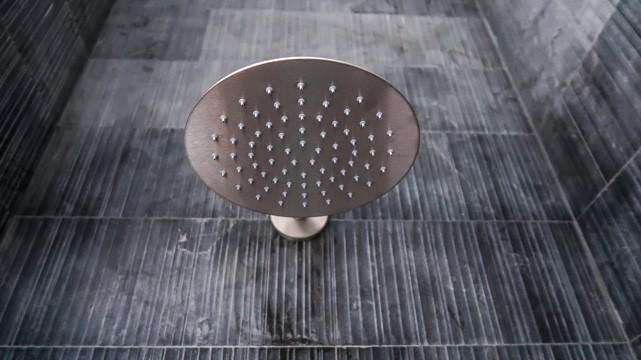 It's all in the little details
Rick and Rob are involved with each step of each bathroom renovation they deal with. They are a bathroom renovation specialist that delivers a personal touch and concierge-like service. With so many years of experience between them they have encountered all the common bathroom renovation scenarios and developed a keen level of expertise to solve practically any situation. 
Although, its the little things they do that can make all the difference to a delivering a high quality project efficiently, quickly and with little disruption to daily life.
Property protection
We will make sure your property is protected with coverings from entrance to project site, even furniture to protect from dust or dirt.
Organised & prepared
All of Nu-Trend's equipment and tools are labelled, sorted and organised to deliver a quick, efficient and precise service each time.
Daily Updates
At the end of each day we will provide an update on the progress of your project. This ensures you know exactly what is happening at each step.
Tidy work site
If we need to leave the site at the end of a working day we make sure it is tidy, organised & everything in place to minimise disruption.
...I can't recommend the team strongly enough, they are professional, tidy, prompt and polite, and above all excellent craftsman...
Master bathroom, ensuite or laundry.
Here are some bathroom renovation ideas. We will admit we aren't professional property photographers and we like to keep things real because there are millions of inspiration photos available on the internet. These examples may help with your ideas for how to renovate a bathroom, ensuite or laundry. We have tried to capture some of our completed projects to give you an idea of the types of rooms, fixtures and fittings we have worked with previously.
Nu-Trend is very single minded in our commitment to deliver a high level of professionalism and quality for each of our renovation builds.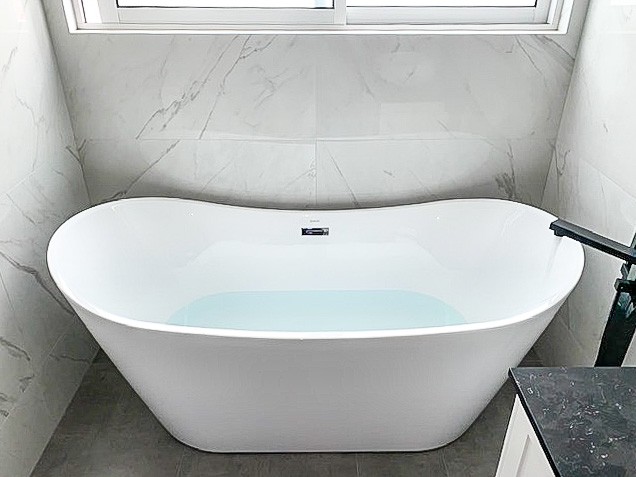 We helped this property owner complete their new building project by providing all the domestic bathroom plumbing work they needed
SEE MORE >
Rick and Rob are the hands-on Directors for Nu-Trend Plumbing. Rather than hire sub-contractors and manage their business from a distant office, they are on the tools, at your site & working towards delivering your bathroom renovation or plumbing service. It means you are talking directly to the owners of the business, the guys who are accountable and responsible rather than via email or through customer service teams.
It is why they are able to provide a written guarantee that demonstrates their confidence in standing by the quality of their workmanship and the service they deliver to every single client.
They have a very single minded commitment to deliver a high level of professionalism and quality.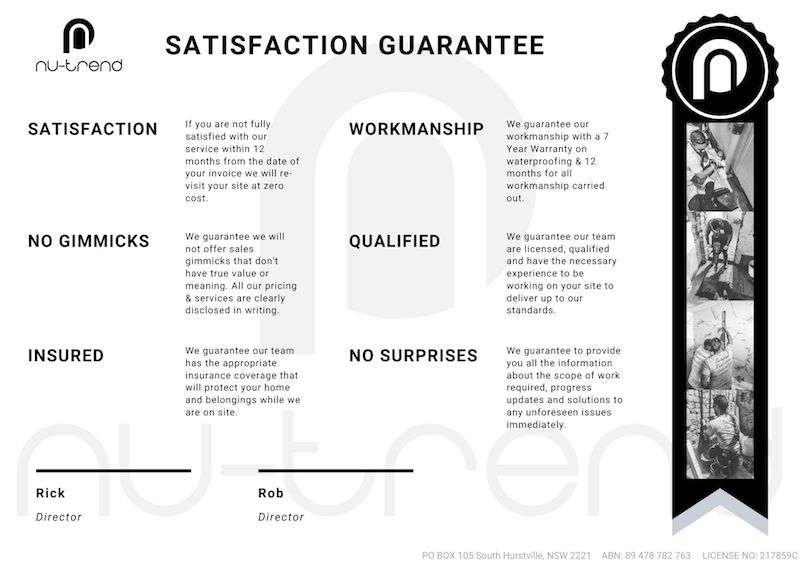 Local | Licensed | Insured
Nu-Trend is a plumber and bathroom renovations team in Sydney, available 7 days a week. With 15 years experience, the Directors Rob and Rick are hands-on and provide a personalised service that is fully licensed, insured and qualified. You can check online with the NSW Department of Fair Trading here
A qualified and licenced service provider.
Public liability insurance for peace of mind.
Drainer  |   Gasfitter  |  Plumber  |  LP Gasfitter  |  Kitchen Bathroom Laundry Renovator
STANDARDS AUSTRALIA AS/NZS3500:2018 Compliant
All the work carried out by Nu-Trend is AS/NZ3500:2018 compliant. It is the Australian Standard for Plumbing and Drainage in NSW as set down by Standards Australia and the Australian Building Codes Board. They give the plumbing industry technical direction to enable compliance with required regulatory frameworks.