Bathroom renovations in Sydney
Free fixed price quotes

New bathroom built in 21 days
You choose your products
100% custom designed
Nu-Trend does bathroom renovations in in Sydney. We are a renovating company that can build any style or type of brand new bathroom in a newly built or existing property. We are a bathroom renovation builder that works on renovations for houses, units, apartments, townhouses or commercial businesses.
If you lust for a new bathroom to be built that looks like the modern renovations featured in magazines or interior design websites then we can visit your home to provide a free, fixed price, bathroom renovation quote so you can calculate your costs.
Our bathroom renovation service puts you in complete control of every aspect from the colours, textures even the layout changes. We will create a bathroom renovation package that is specific to your situation.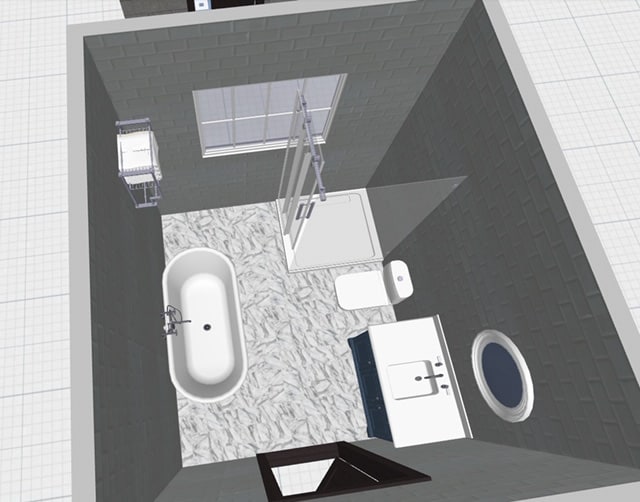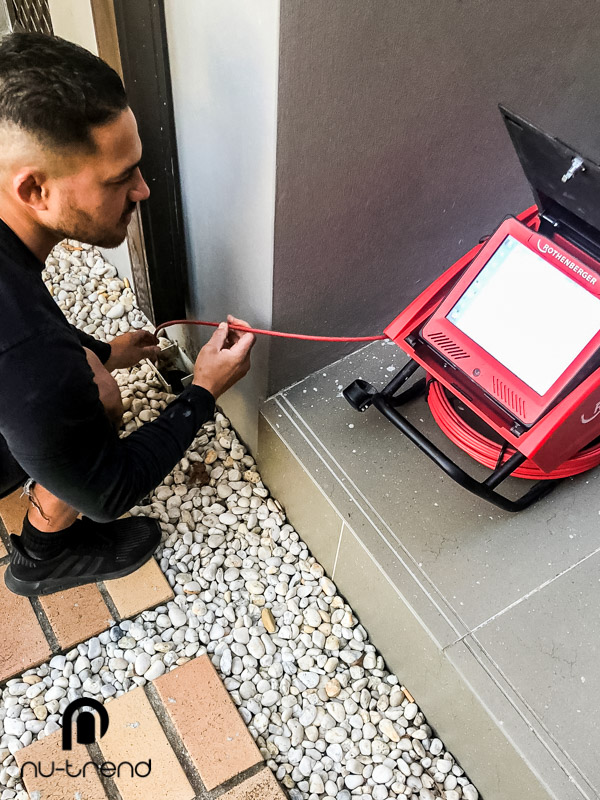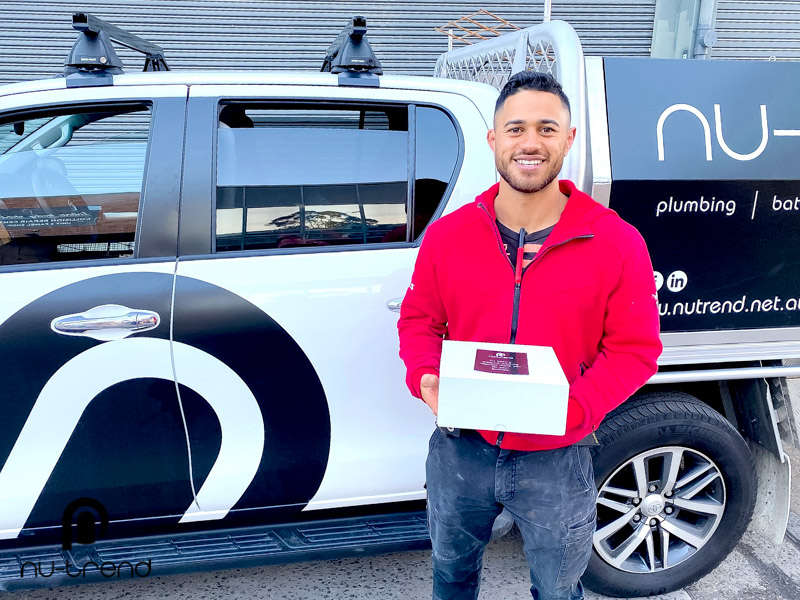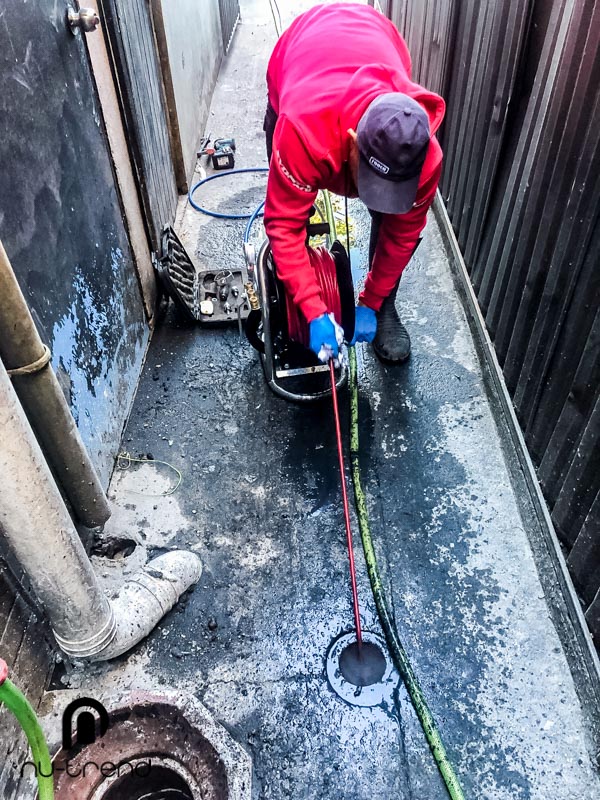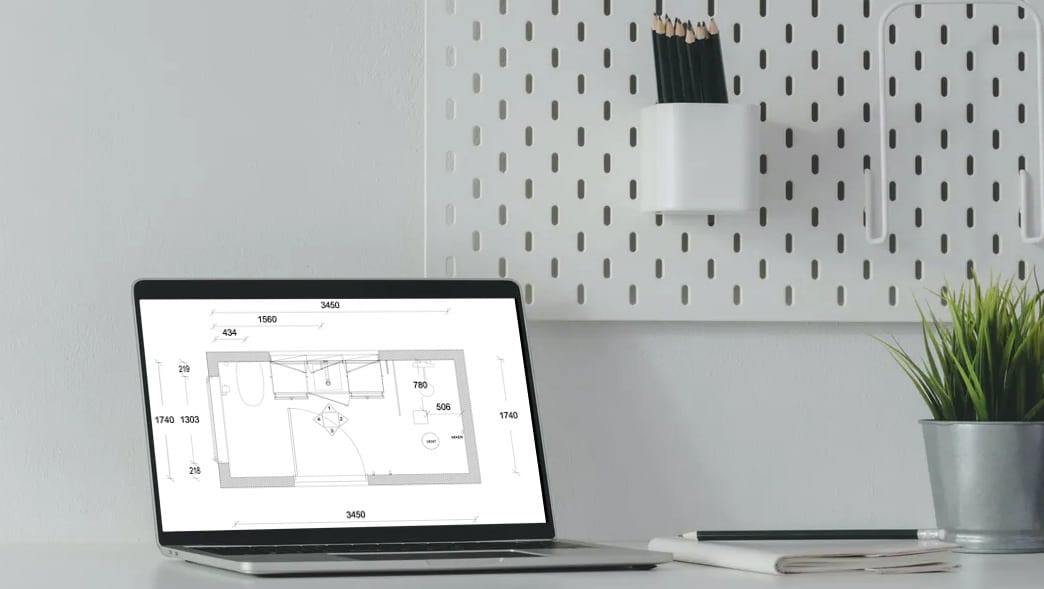 Bathroom renovation service in Sydney
Not every bathroom renovation in Sydney will include the same thing. Our renovation company is made up of a team of plumbers and bathroom renovators so we make sure everything is ready to be renovated before we begin building anything. 
Our bathroom renovation service in Sydney include;
Fixed price quotations
No nasty surprises
Bathroom design
Value $395
CCTV plumbing inspection
Value $195

Plumbing jet blast
Value $295
Material sourcing
Quality products
Old bathroom demolition 
A fresh start
Waterproofing & tiling
Expert tradesman
Fixture installation
Professional installs
… oh and donuts delivered fresh with a smile. If you are interested in getting a free bathroom renovation quotation in Sydney, just send us your details.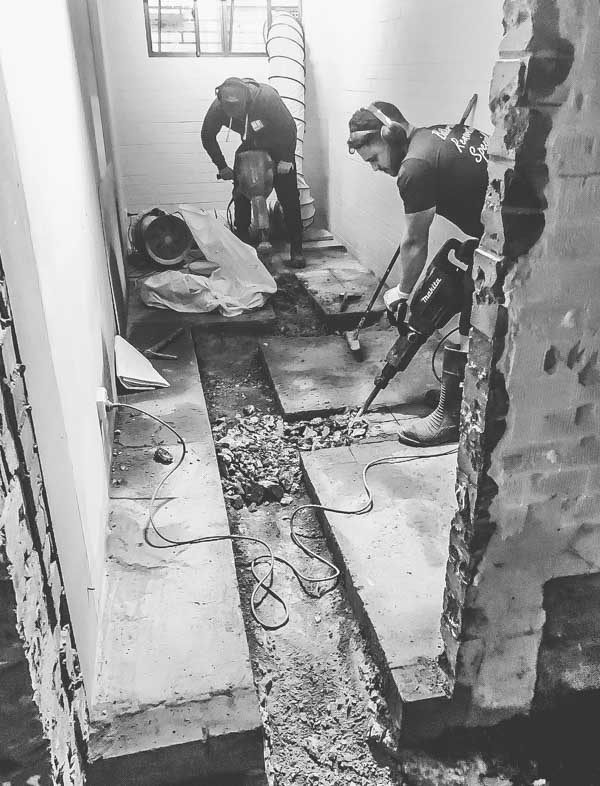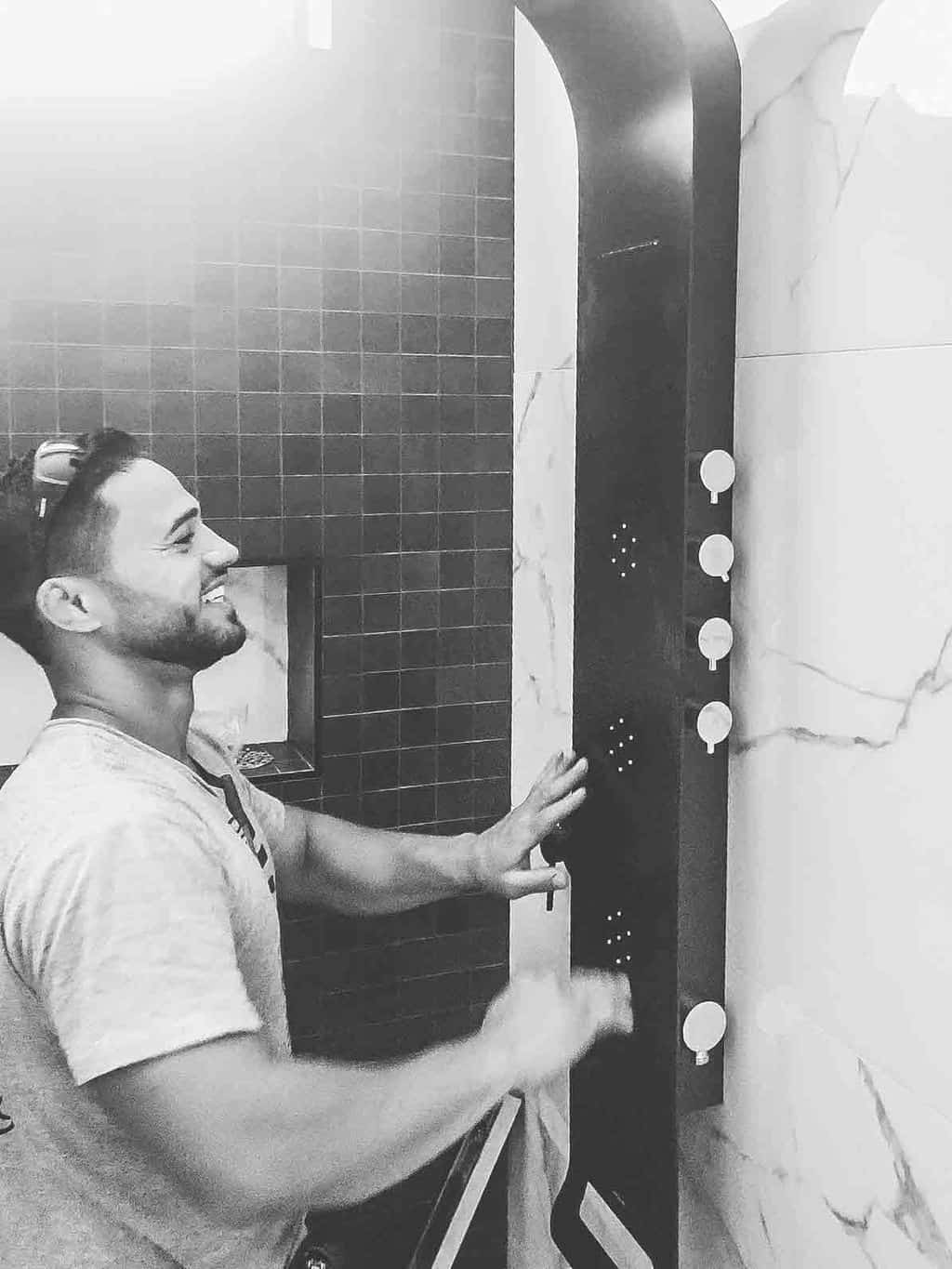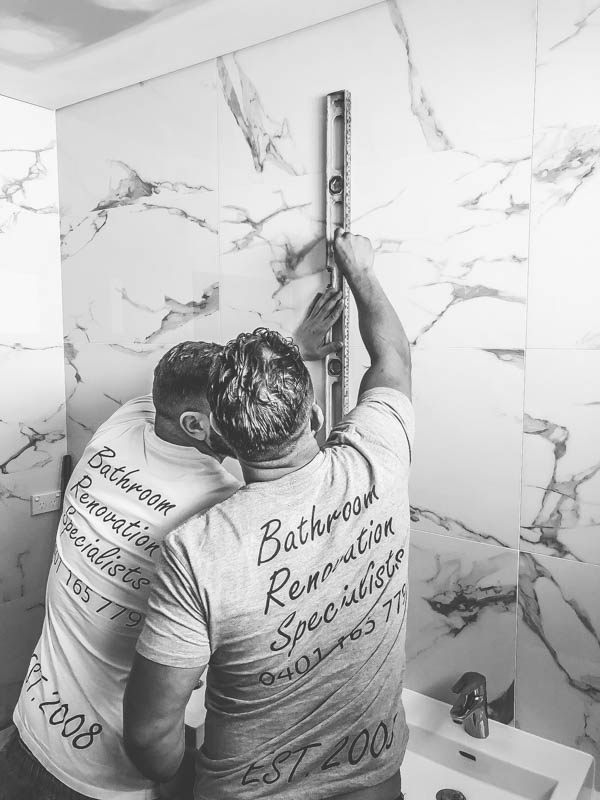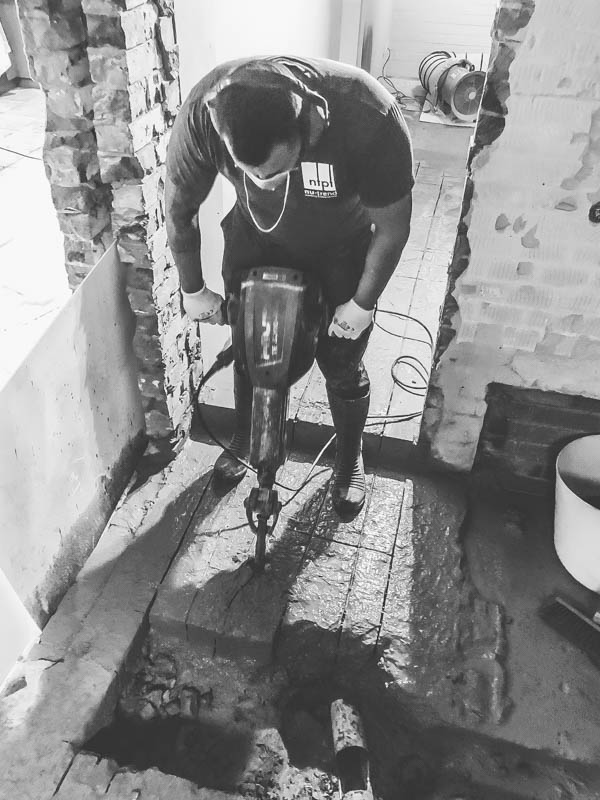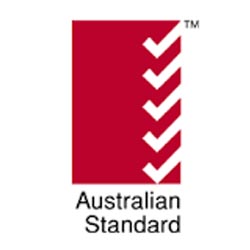 Licensed bathroom renovations in Sydney
You can get your new bathroom in Sydney built by experienced bathroom renovation contractors who have more than 20 years of experience as well as more than two hundred reviews. 
We are driven by a work ethic that prioritises quality over quantity, completing hundreds of bathroom renovation projects every year.
Our company builds complete bathroom renovations in Sydney from the initial demolition to installing every new product that you choose including taps, tiling, shower, toilet, vanity or bath.
We manage every part of the renovation for you & tightly control the quality from the first tap installed to the final touch of paint. We make sure everything is completely renovated the right way, the first time.
Every renovation contract is completed to meet or exceed Australian Standards and delivered via our fixed price written quotation.
A new bathroom designed in Sydney
A 2D & virtual 3D view of your complete bathroom design allows you to quickly visualise the renovation
modern BATHROOM VISUALISATION
We make design & planning simple
 
Start your complete bathroom renovation in Sydney with a licensed contractor
For modern bathroom renovations in Sydney we can create a simple 2D and 3D virtual mock up of your room to help get the project started quickly. We can take your ideas & combine them with the room layout to create a simple visual interpretation of the bathroom before we begin demolishing. This information can then be used to do the planning and keep track of your renovation project. While this isn't as accurate or as detailed as hiring an interior designer it does help compared to using drawings on paper.
High quality full bathroom renovations in Sydney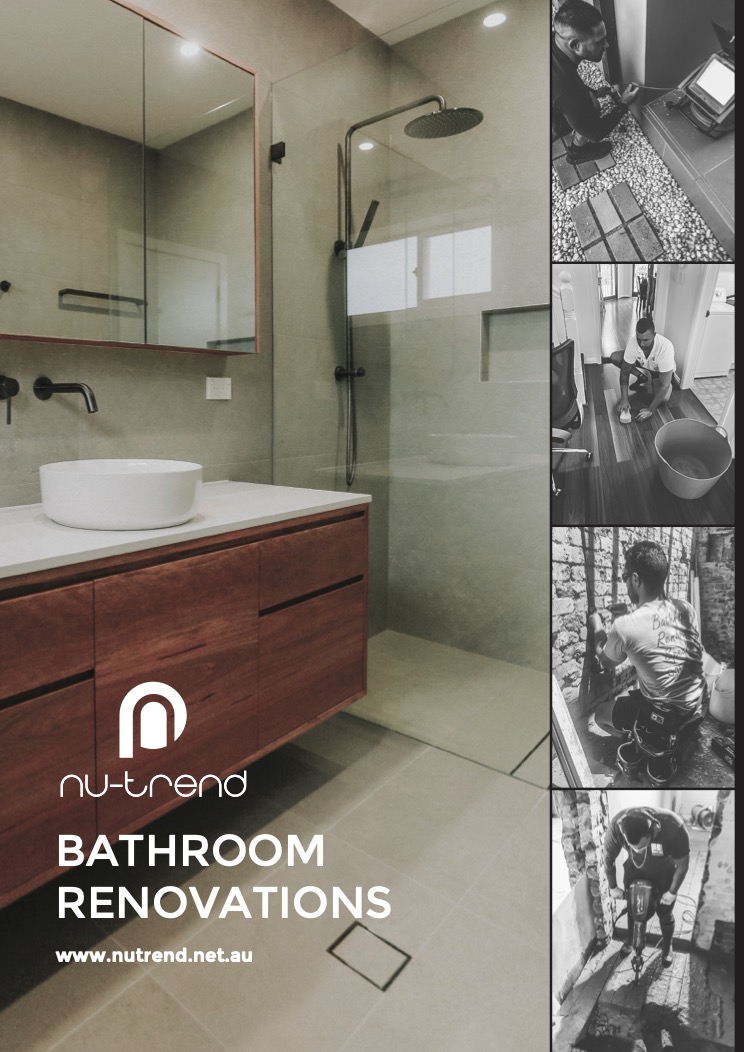 Still not convinced? 
Take a look at our bathroom renovation brochure as well as our renovation package checklist to see the steps needed to renovate. We outline everything that we use to create our bathroom package pricing in Sydney. 
We have a 30 point checklist that we use to create your free customised written quotation for your bathroom renovation so you know exactly what everything costs.
We leave no stone unturned.
What do we renovate in bathrooms in Sydney?
..well, we can renovate everything

Our team of contractors include plumbers and bathroom renovators. It means we can demolish your old bathroom to create a blank canvas and build anything you can dream of. House, unit, apartment or even a townhouse, we can renovate in any type of building structure to make your bathroom bigger, build a modern new bathroom, install a shower or even change the layout of your old bathroom plumbing.

We provide new bathroom quotes before or after hours, 7 days a week.
Get a quote for a bathroom renovation in Sydney
We know you want a new awesome bathroom, we get it. What we can build together is only limited by your imagination and budget. Are you bold, are you ready to create something that interior design magazines will want to photograph?
Maybe you just want something to enjoy all to yourself that has your personal style applied to it, your own touch.
No problems, we can create anything you can dream of, including things like converting a laundry into a bathroom or adding an ensuite to a bedroom.
Want a bathroom renovator in Sydney with great reviews?
Working with Rick and Rob has been an absolute pleasure. They are easy to work with, warm spirited yet professional and eager to please clients and architects alike.

Their attitude and work displays their belief that there is no job too small or too great for them.

We would be very keen to work with them again on upcoming projects and would recommend them to anyone.
"The Nu-Trend team have just completed my bathroom renovation and did an outstanding job. They don't cut corners and everything is done to the highest standards.

Rick is very, very responsive and I felt comfortable discussing any concerns that I had with him - he and his team did everything that they could possibly do to keep me happy.

Chris and Robbie were onsite getting their hands dirty as well as managing external trades and I can not speak highly enough if these guys.
Very professional, respectful, always smiling, very polite and more than happy to answer my questions. I am so happy with how the bathroom has turned out - thank you Nu-Trend!"
"I had Rick and Nu-Trend completely renovate the small bathroom my three teenage kids share. Rick was on board with my ideas from the start and with the help of his many years in the business the bathroom was transformed into a sophisticated and functional space.

Rick and the boys could not do enough to help whether it be recommending where to buy bathware or offering trade discounts where they could.

They always left the house immaculate after a days work. I will definitely use them again."
"Rick came highly recommended and his professional friendly manner makes him a pleasure to deal with.

His time and advice has been invaluable and I look forward to working with him on my bathroom re-do as he has instilled me with great confidence."
"We had a wonderful experience with Nutrend. Planning and executing renovations is not an easy task, what Nutrend makes it easy for you.

Rick and his team are dedicated persons that will help you navigate through all the steps of the reno without hassle.

They also reacted quickly when we had to make modifications to the original plan, ensuring that the project didn't get delayed. I highly recommend Nutrend. "
"Over the last 2 years Ricky and Robbie from Nu-trend have been the hero's of our renovation. They came in at the 11th hour and ruffed out all our pipes before the slab got poured.

From that day onwards they have been the most reliable, honest and friendly tradies we've had. Dealing with them is painless and honestly a relief.

Their attention to details with fitting off is spot on. Couldn't be more happier and highly recommend."
A licensed bathroom renovation company in Sydney

Protection for home owners.
Local Sydney contractors.
A qualified and licensed renovator.
Public liability insurance for peace of mind.
Drainer | gas fitter | plumber | renovator
Nu-Trend is a Sydney company with more than 15 years experience completing bathroom renovations & solving plumbing problems. he Directors Rob and Rick are hands-on, and provide a personalised service.
STANDARDS AUSTRALIA AS/NZS3500:2018 Compliant
All the work carried out by Nu-Trend is AS/NZ3500:2018 compliant. It is the Australian Standard for Plumbing and Drainage in NSW as set down by Standards Australia and the Australian Building Codes Board. They give the plumbing industry technical direction to enable compliance with required regulatory frameworks.
Rick and Rob are involved with each step of each bathroom renovation they deal with. They are a bathroom renovation specialist in Sydney that delivers a personal touch and concierge-like service. With so many years of experience between them they have encountered all the common bathroom renovation scenarios and developed a keen level of expertise to solve practically any situation. 
Although, it's the little things they do that can make all the difference to a delivering a high quality project efficiently, quickly and with little disruption to daily life. These are the details that many people overlook when they are getting bathroom design quotes.
Property protection
We will make sure your property is protected with coverings from entrance to project site, even furniture to protect from dust or dirt.
Organised & prepared
All of Nu-Trend's equipment and tools are labelled, sorted and organised to deliver a quick, efficient and precise service each time.
Daily Updates
At the end of each day we will provide an update on the progress of your project. This ensures you know exactly what is happening at each step.
Tidy work site
If we need to leave the site at the end of a working day we make sure it is tidy, organised & everything in place to minimise disruption.
15 years experience with a written commitment.
Rick and Rob are the hands-on directors for Nu-Trend. Rather than hire sub-contractors and manage their business from a distant office, they are on the tools, at your site & working towards delivering your bathroom renovation or plumbing service. It means you are talking directly to the owners of the business, the guys who are accountable and responsible rather than via email or through customer service teams.
It is why they are able to provide a written guarantee that demonstrates their confidence in standing by the quality of their workmanship and the service they deliver to every single client.
They have a very single minded commitment to deliver a high level of professionalism and quality, they've been doing renovation contracting in Sydney for 15+ years.
See our free bathroom renovation advice
A lot of bathroom remodelling companies will put beautiful photos of bathrooms on their website, but most of the time they are stock library images purchased from the internet. If you really want to understand how good the renovating company is then try and look for examples of their work, how they solve problems or complete projects.
What you will quickly discover is many of these companies don't do any of this, so how do you know how good they really are? At Nu-Trend we provide free bathroom renovation advice, tips & insights to help you better understand how to go about renovating your bathroom the right way.
There are lots of bathroom installation companies in Sydney but not all of them are equal, make sure you can see some reno before and after examples that look legitimate or even show their contractors on the site.
Common questions about getting a bathroom renovation in Sydney
Getting a quote to build a new bathroom in Sydney is relatively straight forward. The majority of renovation companies will provide a free bathroom quote once they get to see the home and what might be needed. Some will provide a renovation package or some other options fo you to choose from to make things easier to get started.
Quotes for bathroom renovation are all about paying very careful attention to all the details to make sure you are comparing the same inclusions and scope of work.
Book your free bathroom quotation
Complimentary telephone consultation.


Any follow-up questions answered via eMail.


On-site inspection and assessment.


30+ point quotation checklist completed.


Detailed written quotation provided.


Follow up telephone consultation