mASTER BATHROOM RENOVATIONS
The most important bathroom in the house deserves the best.
Master bathroom renovator.
Experienced Sydney renovation company.
Let us renovate your master bathroom. It is the space to escape, unwind and relax. Nu-Trend is a Sydney renovation company that will work closely with you to renovate a master bathroom to create a luxurious retreat to escape to.
Do you remember the 'old days' when personal service was the norm? That is how Rick and Rob treat each client when it comes to bathroom, laundry, toilet or shower renovations.
You deal directly with the owners who have more than 10 years experience, over 100 written reviews and provide a written guarantee without any gimmicks.
They have a very single minded commitment to deliver a high level of professionalism and quality. To achieve this they use industry leading brands to create modern designs for your bathroom with products from Caroma, Victoria and Albert, DADO, Pietra Bianca, Saboma and others.
"...the renovation was clearly mapped out....they were on time everyday, they managed their subcontractors...they cleaned the site everyday...the product that was delivered was flawless..."
Renovate your master bathroom to create a luxurious relaxation space.
This is normally the 'big daddy' of house renovations besides the kitchen. Everyone considers the master bathroom as the most important room in the house & the best way to add value to your property. This room is the statement piece and the place to escape to after a long day.
A luxurious master bathroom renovation is normally a choice people make when;
The property is getting completely renovated.
Preparing a property for sale.
A reward for many years of hard work and after the kids have moved out.
Are looking to emulate a luxurious hotel room feeling.
You have a budget of $30,000 or more.
Nu-Trend is a Sydney master bathroom renovation company that can renovate a room in a multi-storey house, townhouse or apartment block or unit. Our renovating team can assist you to planning all the steps from design inspiration, product selection and the build. For a renovation project of this scale you would typically  demolish the room back to a bare frame. 
Our expert renovation team can manage each step of the process for you from demolishing the room, interior design, sourcing the new products to all the finishing touches like wall adjustments, painting, electrical and installation of vanity, basin, bath, shower and/or toilet etc.
It's all in the little details
Rick and Rob are involved with every step of each bathroom renovation they are contracted for. Nu-Trend is a Sydney bathroom renovation company that delivers a personal touch and concierge-like service. With so many years of experience they have encountered all the common bathroom renovation scenarios and developed a keen level of expertise to solve practically any situation. 
Although, it's the little things they do that can make all the difference to a delivering a high quality renovation project efficiently, quickly and with little disruption to your daily life.
Property protection
We will make sure your property is protected with coverings from entrance to project site, even furniture to protect from dust or dirt.
Organised & prepared
All of Nu-Trend's equipment and tools are labelled, sorted and organised to deliver a quick, efficient and precise service each time.
Daily Updates
At the end of each day we will provide an update on the progress of your renovation project. This ensures you know exactly what is happening at each step.
Tidy work site
If we need to leave the site at the end of a working day we make sure it is tidy, organised & everything in place to minimise disruption.
...I can't recommend the Nu-Trend strongly enough, they are professional, tidy, prompt and polite, and above all excellent renovation craftsman...
Before and after renovation examples
See bathroom before and after examples of renovations in Sydney that we have completed. We explain some of the design elements, bathroom products used and even explain some of the renovating problems that we solved during some of the projects. Nu-Trend's master bathroom renovation services include removing the old bathroom, installing new flooring, new walls, and a new shower or bath.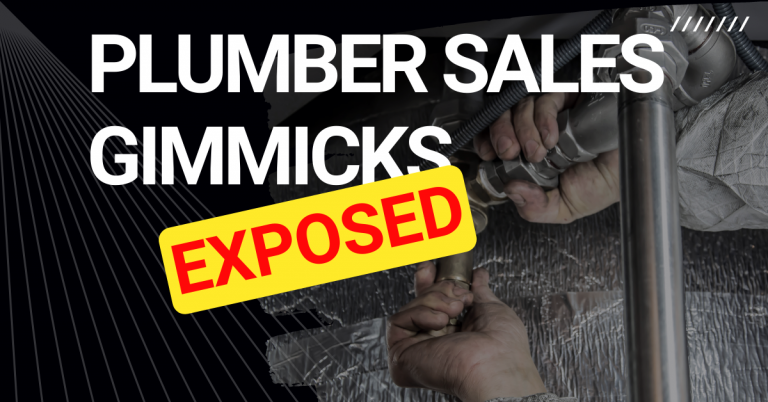 We uncover some of the most common sales gimmicks used by Sydney plumbers & explain how you can avoid getting ripped off when getting quotes
Local | Licensed | Insured

Protection for home owners.
Local Sydney contractors.
A qualified and licensed renovator.
Public liability insurance for peace of mind.
Drainer | gas fitter | plumber | renovator
Nu-Trend is a Sydney company with more than 15 years experience completing bathroom renovations & solving plumbing problems. he Directors Rob and Rick are hands-on, and provide a personalised service.
STANDARDS AUSTRALIA AS/NZS3500:2018 Compliant
All the work carried out by Nu-Trend is AS/NZ3500:2018 compliant. It is the Australian Standard for Plumbing and Drainage in NSW as set down by Standards Australia and the Australian Building Codes Board. They give the plumbing industry technical direction to enable compliance with required regulatory frameworks.
Master bathroom renovation pricing.
How much does a master bathroom renovator cost?
Our most common question is 'how much does a renovation cost' or 'how long does a master bathroom renovation take' and our response is 'we'll take care of everything for you' to make things as easy and seamless as possible for your project. We work with you each step of the way, which can even include sourcing and selecting products.
Planning, layout and design.
Selecting a bath type e.g free standing, insert bath etc.

Choosing fixtures and fittings.

If needed, choosing wall tiles, lighting and flooring

Deciding on using existing or installing new bath plumbing.
Renovating your master bathroom will increase the resale value of your home. To reach its full potential, keep in mind that a master bathroom's layout is the most important thing buyers will look for as well as the quality of products used.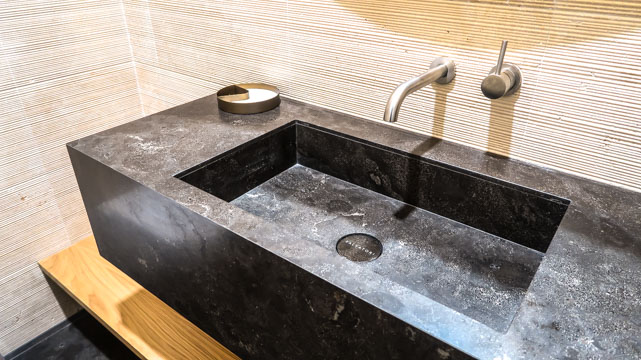 Types of master bathroom renovations?
What types of projects can we work on?
We quite often get asked if we can do different types of renovation projects where there are other parties involved or to accomodate a certain situation. Being a Sydney renovation company you are talking directly to the owners, so we can do everything bespoke and personalised to suit you or your master bathroom.
Working with Architects or Building Designers.
Working from building plans or designs.
Collaborating with other contractors.
Liaising with real estate agents or property developers.
Engaging with product suppliers.
Dealing with local council or authorities.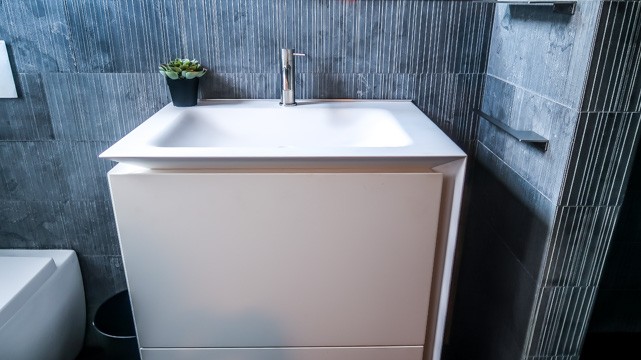 Ten steps to tips to renovate a master bathroom.
When you are considering doing a master bathroom renovation the first step is to do some research about what is involved, the various costs and to gather inspiration or ideas. There is lots of information available that will help you save money and time choosing your new room.
Yes it is true, you could spend over $80,000 on a master bathroom renovation or as little as $500 for a splash of paint. There are millions of choices of products, materials or styles to choose from so it becomes fairly critical to be realistic and set a budget, then stick to it. Otherwise you can end up either creating false expectations or spending time researching things that you haven't prepared to pay for.
With a wealth of information available and a budget set, it becomes very important to have a very clear vision or purpose for the renovation. It becomes a brief that you use with your contractor. So is the goal to renovate for profit, sell the property, get it ready for renting or just give it  a freshen up? The reasons could be broad but you should have a clear purpose in mind from the outset to guide your decision making. 
#4. KNOW WHAT CAN OR CAN'T BE DONE
A little similar to the setting of a budget, knowing what is or isn't possible becomes important to ensure you are being realistic about what can be achieved. So for example placing a 400kg bath tub in a 10th storey apartment unit may not be feasible or moving a pipe in heritage listed building could be too costly too.
With some knowledge, a budget ready and clear vision you can set about creating a plan to map out the steps required for your project. This could include things like getting a loan approved, sourcing products, getting council approvals, finding contractors etc but make a list of things that will need to be done and a rough timeframe to work around.
#6. CHEAPEST ISN'T ALWAYS THE BEST
Yes unfortunately costs for a master bathroom renovation will vary greatly, there could be variances of $10,000 or more. Cheapest isn't always the best and it is important to make sure any quotation is clearly itemised so that you can compare exactly what is being offered. We see too many examples where assumptions are made that lead to further costs or work not being done correctly the first time.
#7. DECIDE ON USING EXISTING SERVICES
This could potentially be an earlier step in the process, it just depends on the situation. Deciding on whether you will use the existing plumbing and sewerage services becomes quite important in relation to bath placement or orientation, the type of bath and how the floor needs to be prepared.
#8. GET 5 WRITTEN QUOTATIONS
Yes we realise many people will opt for just getting 3 quotes, although with such a large renovation project it would be wise these days to opt for at least 5 quotations from qualified companies. It will help create peace of mind given there are over 1,000 renovation companies to choose from in Sydney.
#9. READ PREVIOUS REVIEWS
While reviews aren't always entirely accurate it does pay to spend some time reading about the contractors you are thinking of working with. The ones that have longer, more thoughtfully written reviews will tend to be the ones that have impressed their clients more. Always look for 'how many reviews' the individual has written this can also be an indicator of someone who has been impressed with the work done.
#10. CHECK THEIR QUALIFICATIONS
This is one of the simplest things people often forget to do. Don't trust numbers, words or logos on a website. Ask the contractor to give you the link or certificate or other form of proof they are actually qualified to do the work. We see so many people believe 'official-looking' logos placed on a website only to find out later they were being deceptive.