Our plumbers will find your water leak
Nu-Trend is a licensed plumber in Sydney that will help you find the cause of your water leak and then provide a range of solutions to get it repaired. Water can be leaking behind a wall, under a concrete slab, behind your wall tiles or even in between the floors of your home. 
Our team has special equipment to find the source of the leaking water and the ability to carry out repairs or renovations to replace damaged plumbing if required.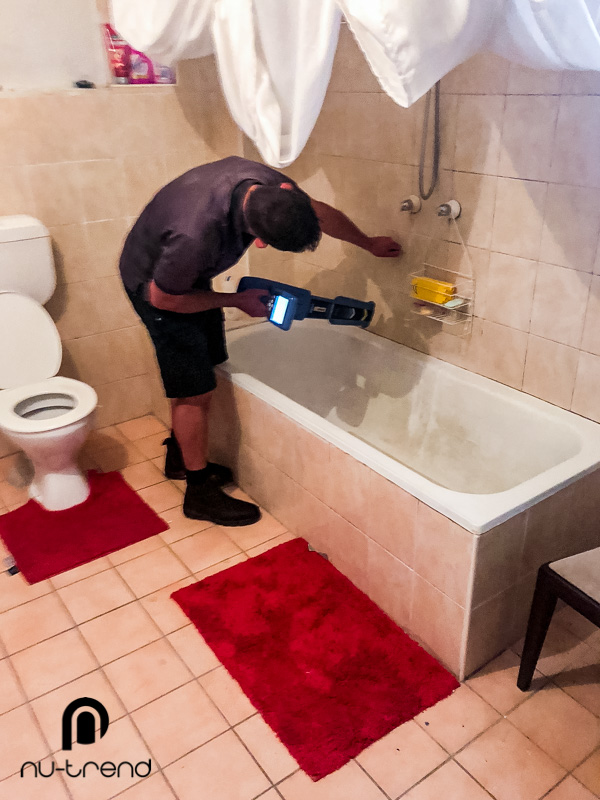 Experienced water leak specialists in Sydney
We have a team of licensed plumbers that are real, get their hands dirty to repair any type of plumbing & we don't use fake photos from the internet either.
Don't take our word for it, if you are looking for a plumber in Sydney that has great reviews then we have more than 170 that you can read. Lots of great reviews for our plumber, bathroom renovation and bathroom plumbing services in Sydney.
Nu-Trend Plumber & Bathroom Renovations went out of their way to fix a blocked drain and do a hot water high pressure jet blast which then uncovered underlying plumbing issues at my property.

Rather than not tell me about it they helped solved my blocked drain problems in Sydney quickly and efficiently.
We cannot recommend Nu-trend Plumbing enough!

Our customer experience from start to finish has been exceptional and the team did a fantastic job at our commercial kitchen.

We will be using Nu-Trend for all our future plumbing needs. Thanks again, guys!
Nu-Trend were very professional and very easy to deal with.

They undertook their work with care and were keen to make sure everything was done to our satisfaction. Very neat and tidy too.

Overall a great experience and we would definitely use again!
We find leaks so we can repair them quickly
Finding a water leak in a house, unit or apartment can be quite difficult. You might see water at one location but not realise it is travelling from somewhere else and flowing along pipes or surfaces to reach a lower point. That pathway can be damaged if it runs along the timber framework, under floor boards or even worse, under the concrete slab. 
Due to this complexity you have to engage a water leak detection specialist to make sure you are finding the cause and repairing the right area. If a leak isn't corrected the right way you will just have the same problem a few weeks later as water builds up again. Sometimes it is important to inspect all the plumbing to make sure there are not any hidden surprises elsewhere.
Nu-Trend has a team of qualified and licensed plumbers that are available to find water leaks anywhere at your property for residential, commercial, rental or industrial property in Sydney. Generally most people don't think about their plumbing until there is a problem like water pooling, mould on the walls or paint bubbling from a water leak..
Our team can visit any location with the right tools & equipment to quickly repair any type of leakage issue in the;
Bathroom (vanity, shower or bathtub)
Toilet
Kitchen
Laundry
Backyard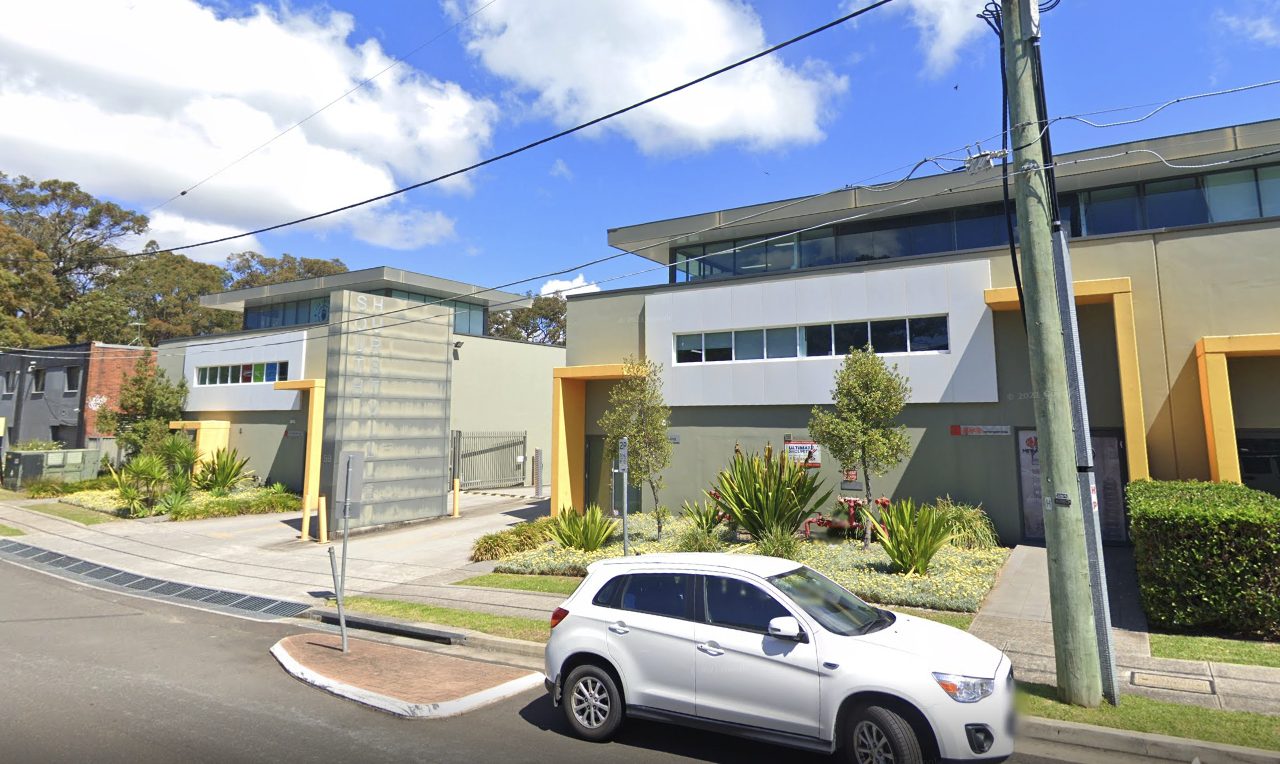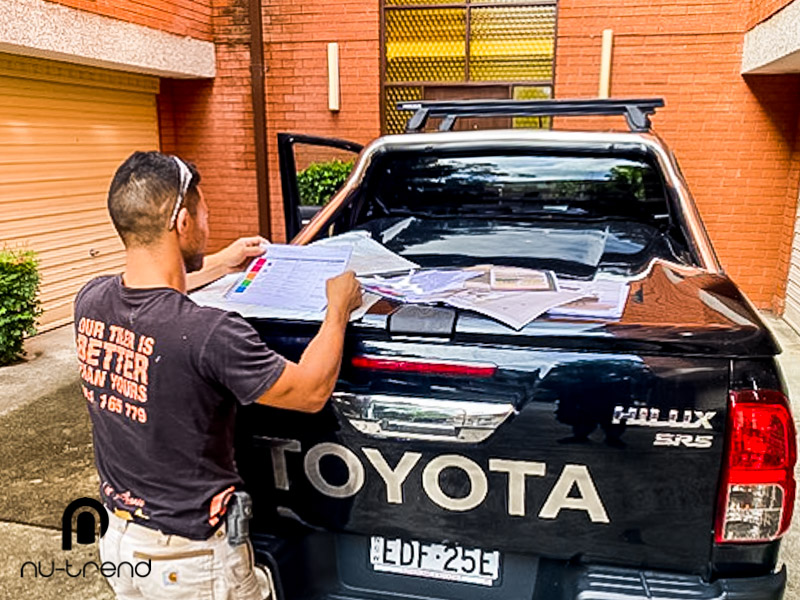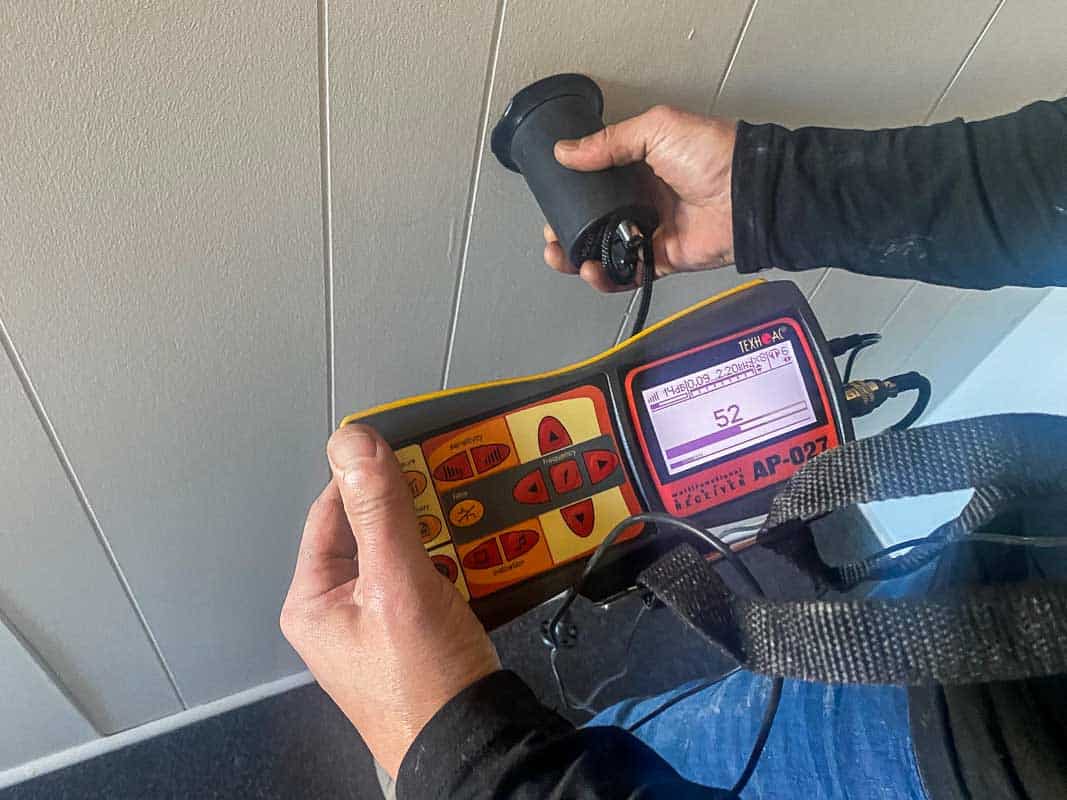 If your plumbing is leaking it could be at a single point or multiple points in your system. It might be at the joint between earthen pipes and PVC connections, or it may be where the main line connects the property or maybe right near the taps themselves.
Just imagine there is metres and metres of plumbing carrying water at high pressure through the walls and floors of your home. Small cracks, loose connections or worn seals can cause water to slowly leak. It might even be a drop a day, but over time that will build up and cause damage.
Find a leak under concrete
The hardest place to see water leaking is if it is under concrete. The solid material won't display any visible signs normally unless you might see water at the join to a wall or maybe pooling nearby. Most modern homes or units are build with concrete slab foundations with the plumbing housed within the slab. 
Our equipment can detect changes in moisture to identify the location that water is leaking so we can accurate cut into the concrete to repair the leak.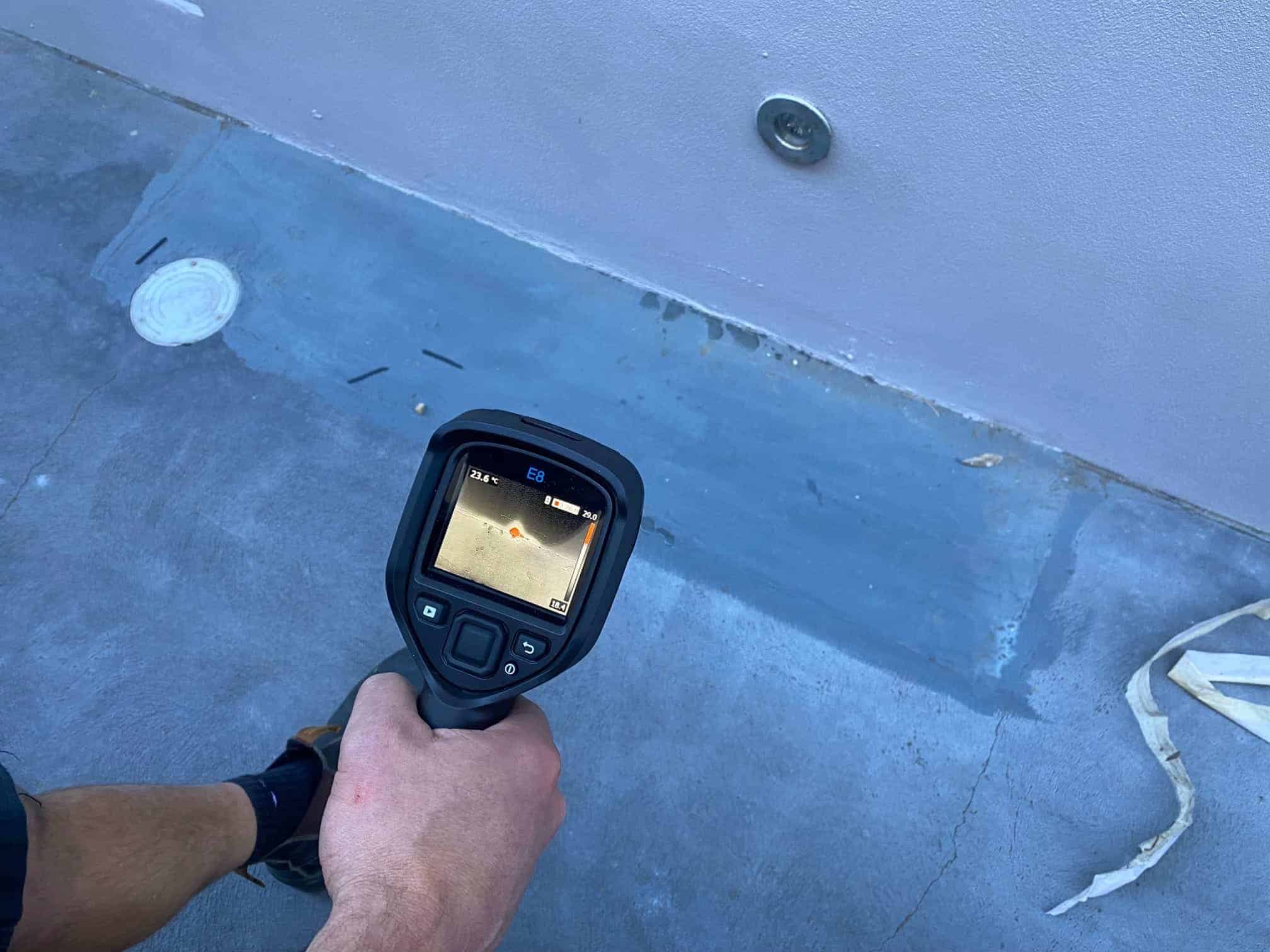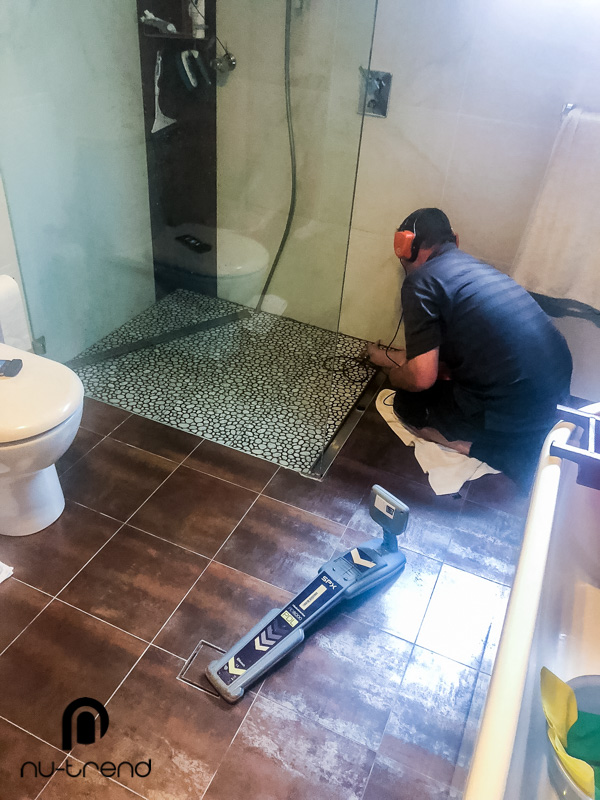 Bathroom plumbing water leaks
The bathroom and laundry are wet areas that are a bit more complex to deal with. The waterproofing may have failed which leads to water leaking behind the wall or under the floor. This can cause damage to the structure of the room leading to expensive repairs, perhaps a complete renovation to fix the problem.
Mould, paint bubbling on the wall, water pooling, poor drainage or grout falling away can all be signs of bathroom plumbing water leaks that need to be found and repaired.
How do we find & repair leaks?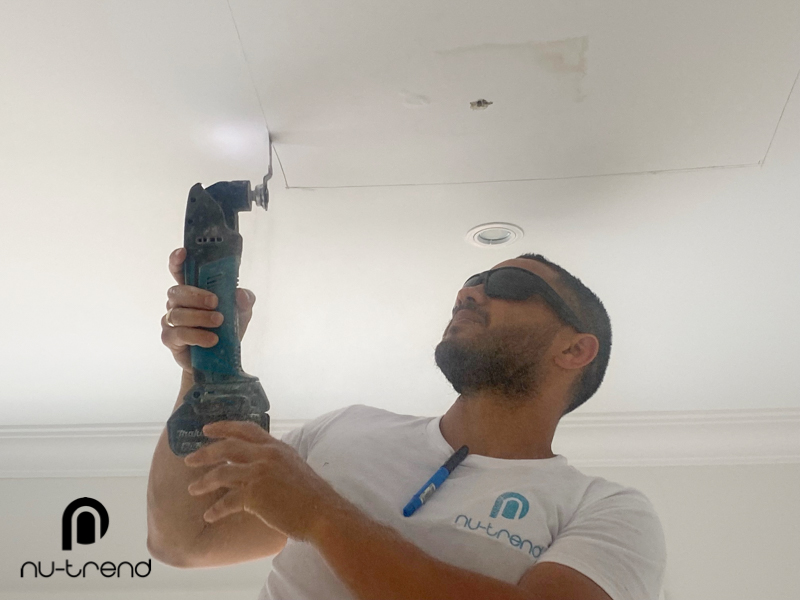 Step 1
If possible we'll repair a leak without cutting or damaging your home, but sometimes it is required to get to the source.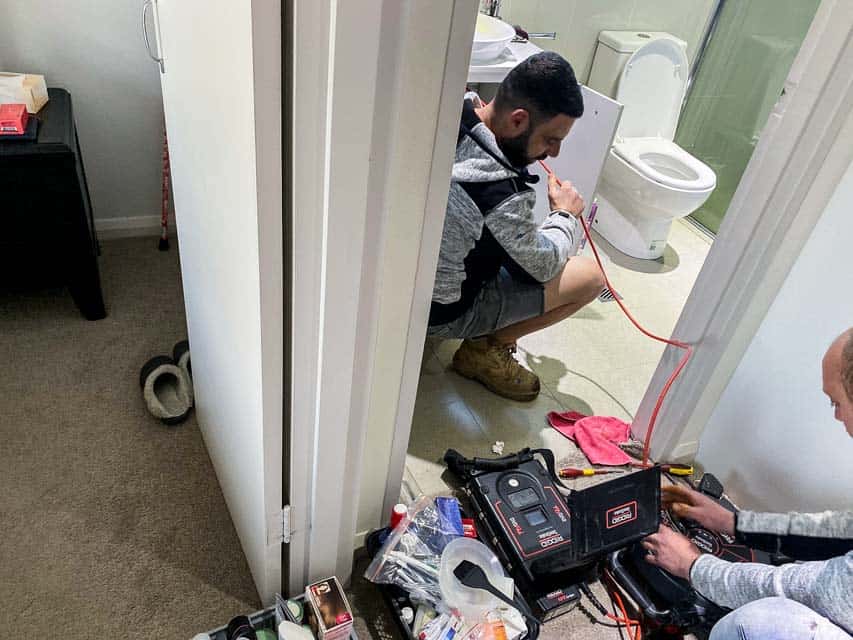 Step 2
We may need to carry out a CCTV inspection or do water pressure testing of the plumbing to find the location of the leak.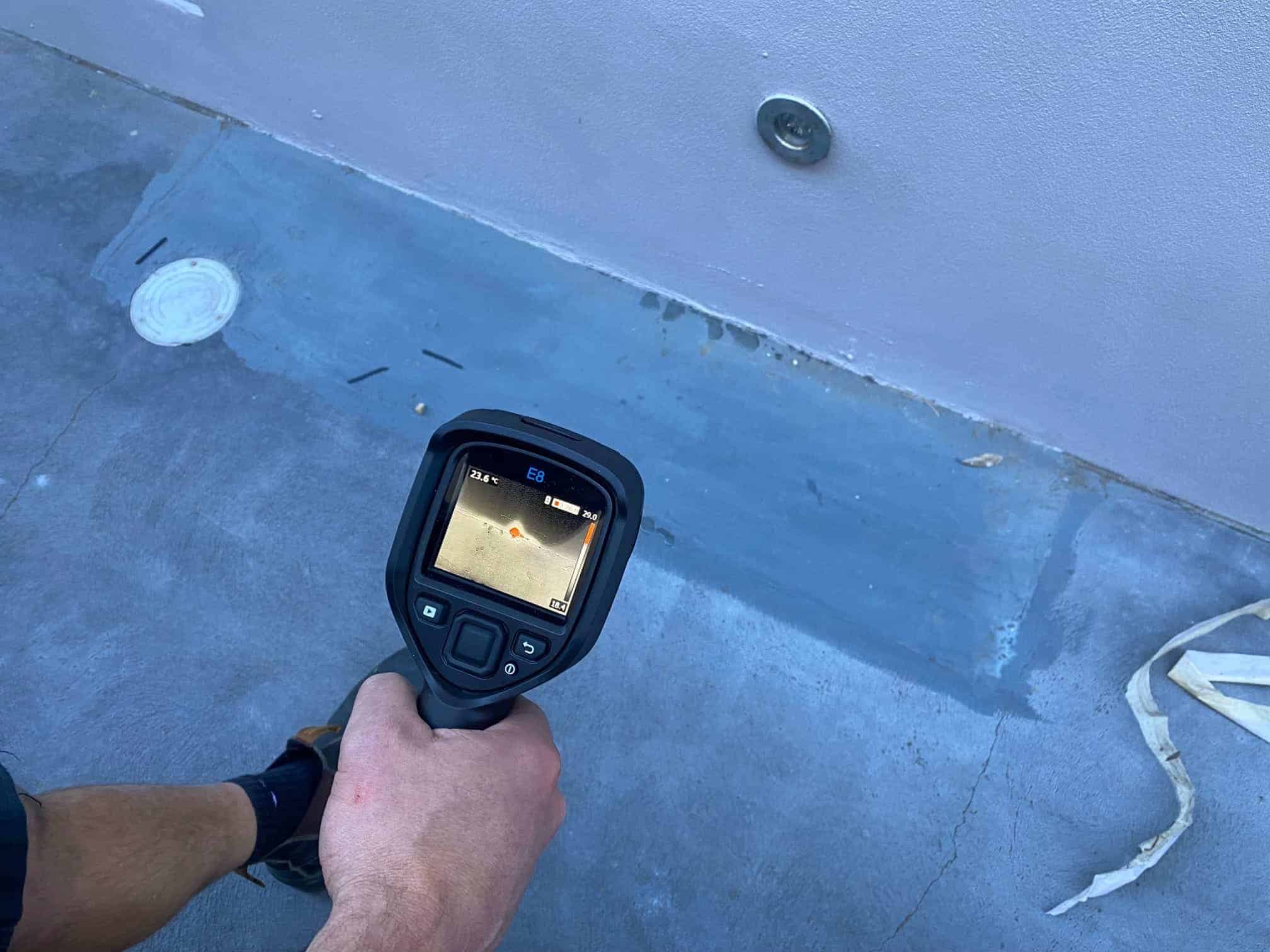 Step 3
If it is under concrete we will use our thermal imaging equipment to find it under a slab or between floors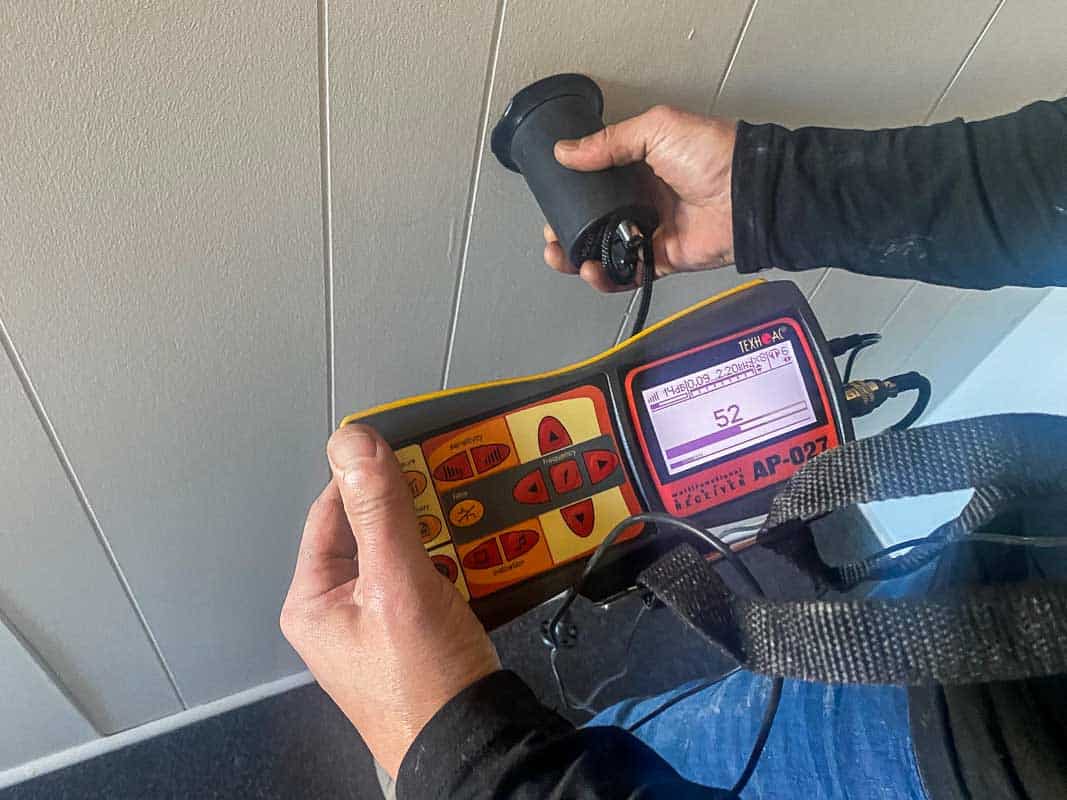 For each job we attend to our team brings a range of tools including our highly advanced locating equipment that can pinpoint the location of an issue. For the most extreme leaks a specific area might need to be excavated to fix the plumbing. Our team can quickly explain the underlying issue with a choice of repair options.
Some clients will choose to have a short term repair & then be prepared to have this done again in six or twelve months time when the issues re-occurs. In those situations we do offer regular maintenance options for monthly or quarterly checks. In other situations our team have plenty of experience doing plumbing dig ups & replacements.
Local | Licensed | Insured

Protection for home owners.
Local Sydney contractors.
A qualified and licensed renovator.
Public liability insurance for peace of mind.
Drainer | gas fitter | plumber | renovator
Nu-Trend is a Sydney company with more than 15 years experience completing bathroom renovations & solving plumbing problems. he Directors Rob and Rick are hands-on, and provide a personalised service.
STANDARDS AUSTRALIA AS/NZS3500:2018 Compliant
All the work carried out by Nu-Trend is AS/NZ3500:2018 compliant. It is the Australian Standard for Plumbing and Drainage in NSW as set down by Standards Australia and the Australian Building Codes Board. They give the plumbing industry technical direction to enable compliance with required regulatory frameworks.