We can install your new steam shower
Nu-Trend can visit your home to provide a free site inspection and quotation to have a new steam shower installed in your bathroom. We can add a steam shower to an existing bathroom or do a complete renovation with a new layout that includes new floor and wall tiling, glass walls, plumbing, fixtures and luxurious steam in the shower.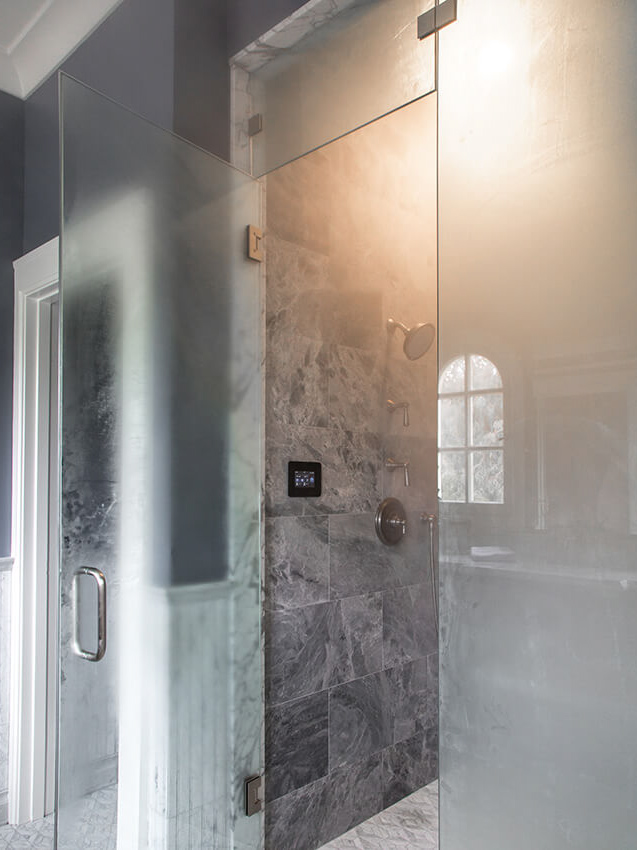 Experienced steam shower installers
We can build a brand new bathroom that features a steam shower in any style, shape or layout that you can dream of. 100% bespoke, customised just for you.
Amazing shower renovation reviews
Don't take our word for it, if you are looking for a bathroom renovator in Sydney that has great reviews then we have more than 170 that you can read. Lots of great reviews for our plumber, bathroom renovation and bathroom plumbing services in Sydney.
Rick and Rob were both very professional renovators and very easy to deal with.

They undertook their work with care and were keen to make sure everything was done to our satisfaction.

Very neat and tidy too. Overall a great experience and we would definitely use the guys again!
We engaged Nu-Trend Plumbing to do two complete bathroom renovations for us.

I can't recommend the team strongly enough, they are professional, tidy, prompt and polite, and above all excellent craftsman.
The Nu-Trend team have just completed my bathroom renovation and did an outstanding job. They don't cut corners and everything is done to the highest standards.

Rick is very, very responsive and I felt comfortable discussing any concerns that I had with him - he and his team did everything that they could possibly do to keep me happy
Steam shower design and layouts
It would be pretty easy for us to say we are steam shower installation experts in Sydney, but we prefer to back up our claims with proof. There are lots of bathroom renovation companies in Sydney that will give you a quote to renovate a shower, but how many can demonstrate their expertise, knowledge and renovating problem solving like we can at Nu-Trend?
We don't take shortcuts, we make sure you completely understand what is happening with your bathroom renovation project so there are no surprised. We will make the whole process of getting a quote & then actually installing a new steam shower simple, easy & stress free.
Our team manages each aspect from demolishing the old bathroom, preparing the walls, floor and ceiling, waterproofing, installing new fixtures and of course the all important steam shower generator with its controller.
Sydney shower renovation company
Nu-Trend has a team of qualified and licensed renovation contractors that are available to build your new bathroom, generally within 21 days. We can renovate your existing shower or completely demolish your old bathroom to design something totally new.
Complete bathroom renovations

Waterproofing

Tiling

Painting

Fixture and fitting installations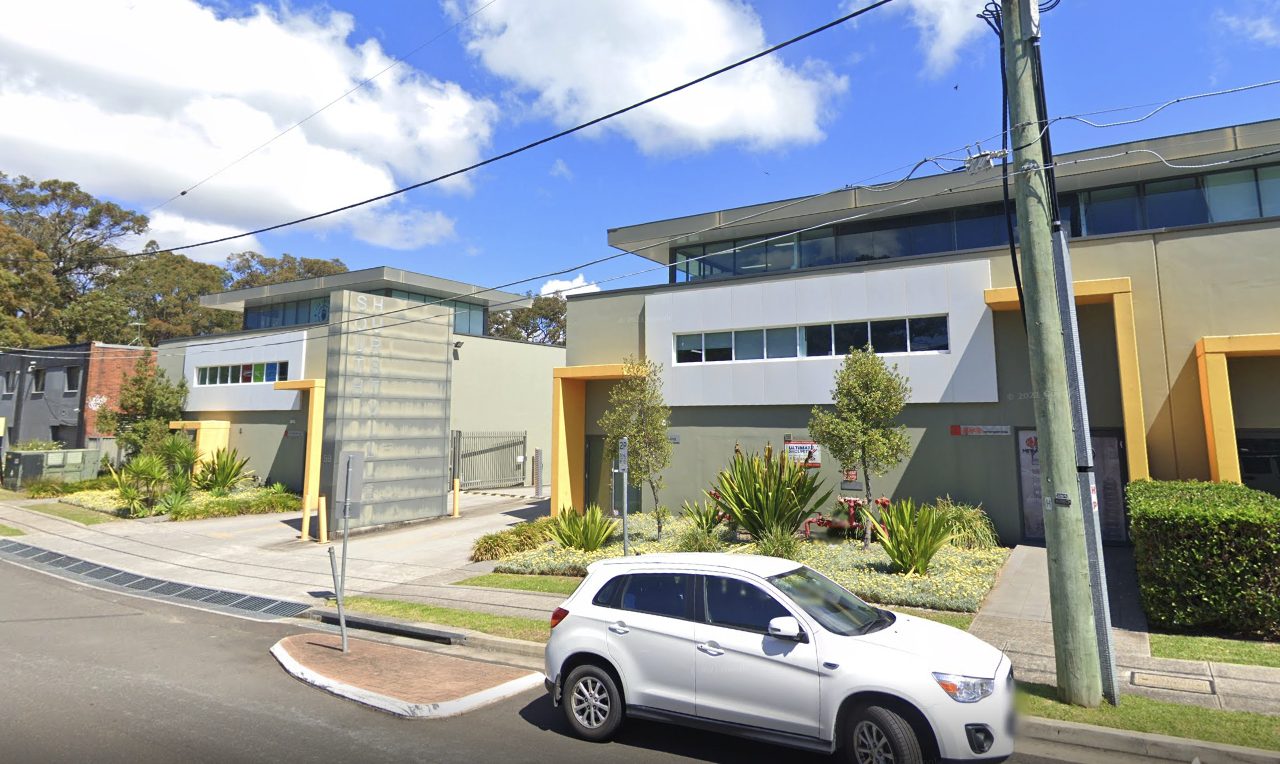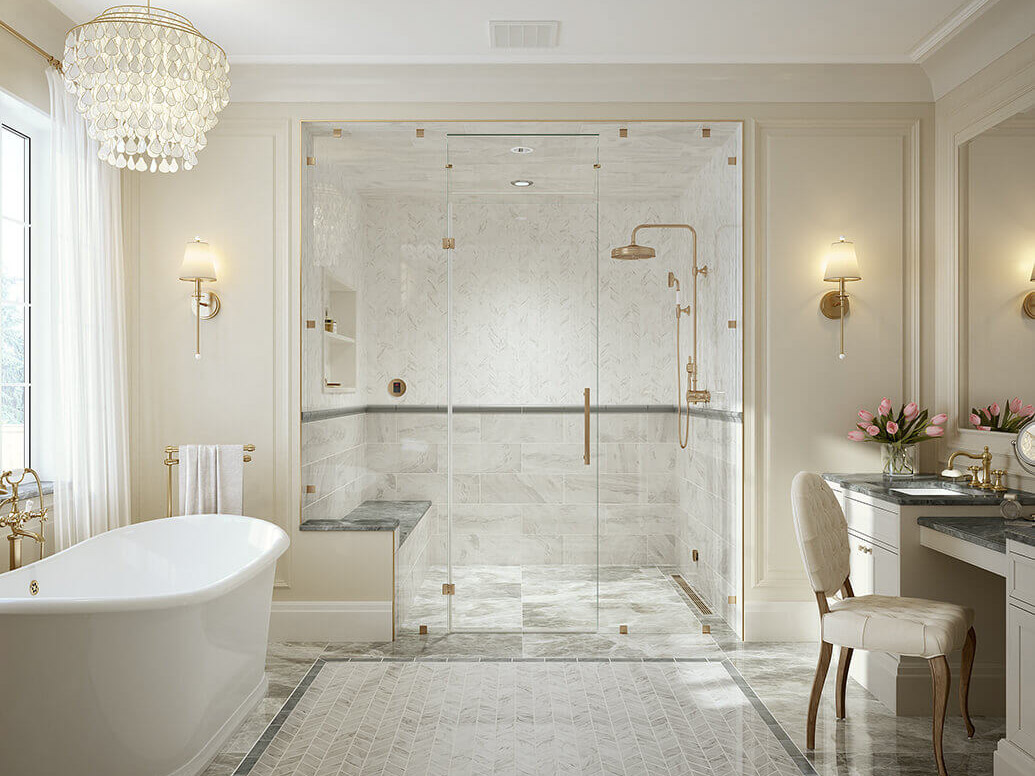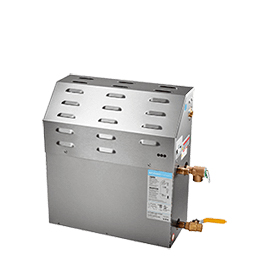 Steam shower generator installation
The main operating element of a steam shower is the generator. It will convert a small amount of water into steam with its industrial grade heating elements. They are generally small unit that don't take up too much space, quite and need to be integrated into a system with a controller and dispensing head in the bathroom.
Nu-Trend can provide a quotation so that you can work out your potential costs for installing a new generator with the required electrical wiring, plumbing and wall installation.
Steam shower controller installation
Every steam shower needs a controller to enable you to change all the settings as needed. It needs to be located in the shower and will be water and steam proof so that it can be used at any time. High quality units will have a high IP rating and maybe even capacitive touch (just like your smartphone)
Nu-Trend can help you work out the costs to install a controller and make sure it is connected to the generator, lighting, speakers or other elements in your bathroom as required.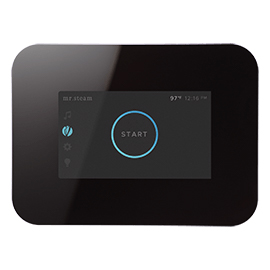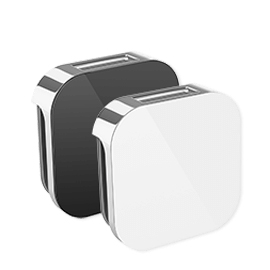 The steam head is the element in the shower that will release either steam or aromas into your space. A basic head will simply release steam into the room at the rate set by the controller. Units that have more features may also include a small oil reservoir that can release wonderful aromas when needed.
The head is normally mounded discretely on the wall or there are also models that can be completely flush mounted to blend into the wall tiling. Nu-Trend can give you a range of choices and prices to fit your interior design ideas or budget.
Shower wall speaker installation
When you are renovating your bathroom you might be trying to create a room that is like a day spa. To achieve that premium level of luxury and sophistication you will also need to consider things like in wall speakers to play music, seating areas or perhaps a bi-fold door to create an indoor / outdoor area.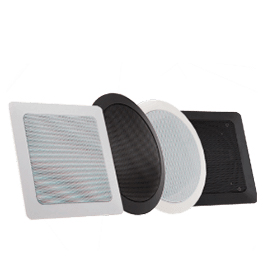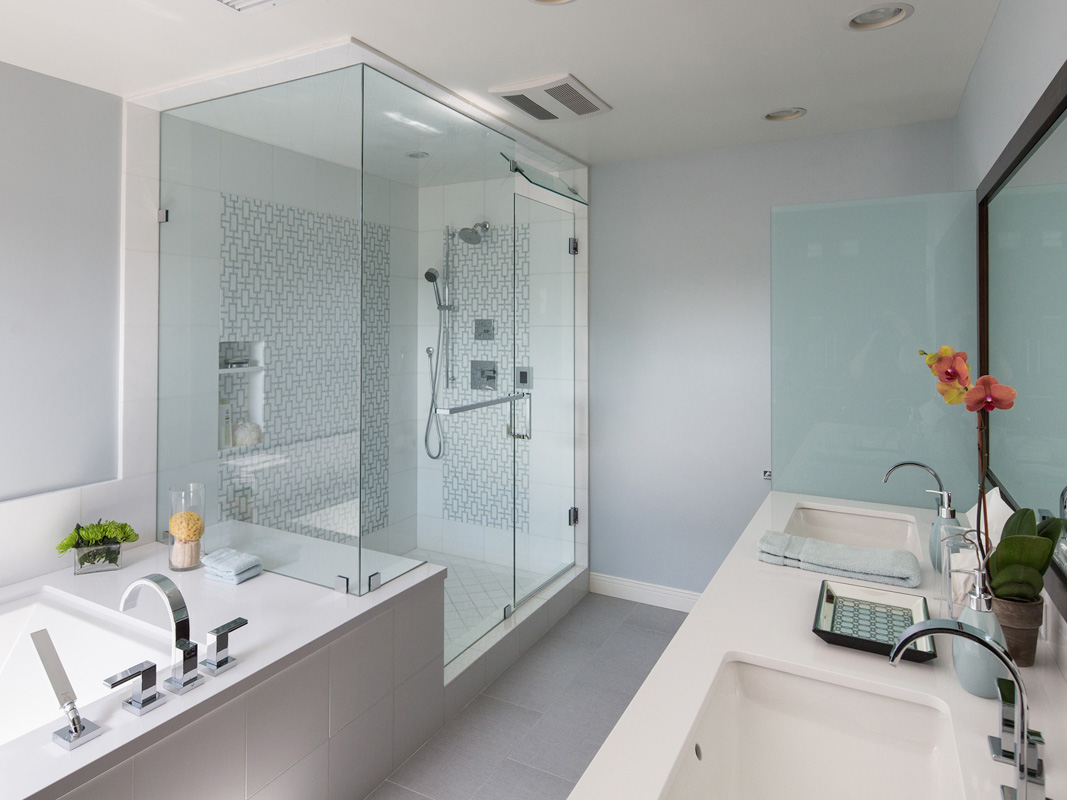 Shower glass wall installation
Most of the bathrooms that Nu-Trend renovates in Sydney will have a walk in shower that has a custom made glass shower screen. For a steam shower to operate efficiently that space needs to be enclosed completely. Our renovators can help you plan your room layout and design glass walls to achieve this easily.
We can provide a quote for adjusting an existing shower to seal the gap between the top of it and the roof or to install a completely new design.
How do we install new steam showers?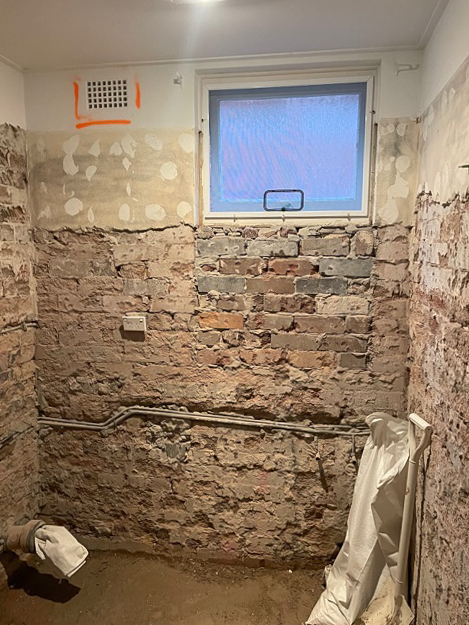 STEP 1
For complete renovations we will demolish the old bathroom first. We remove all the fixtures, floor and wall tiling to access the bare framework of the room.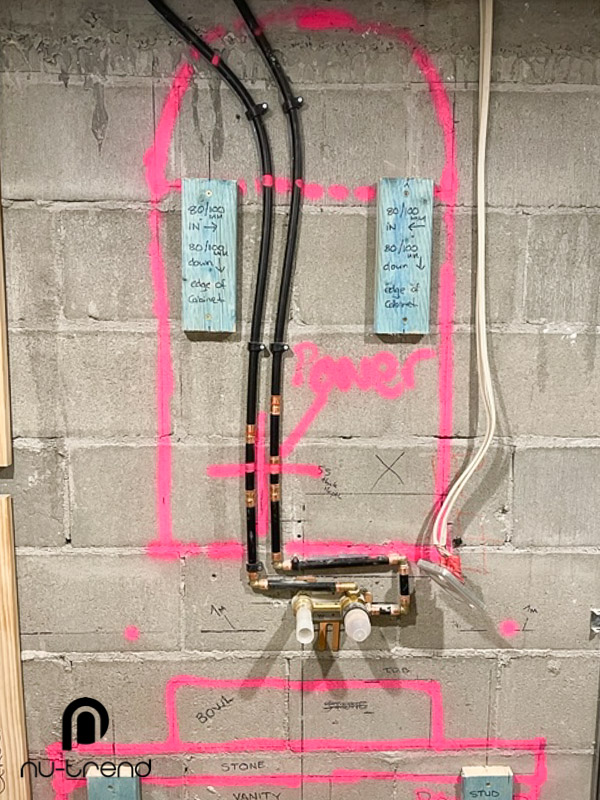 STEP 3
Once the room is completely stripped we will begin by inspecting all the bathroom plumbing then mark out where each item will be installed.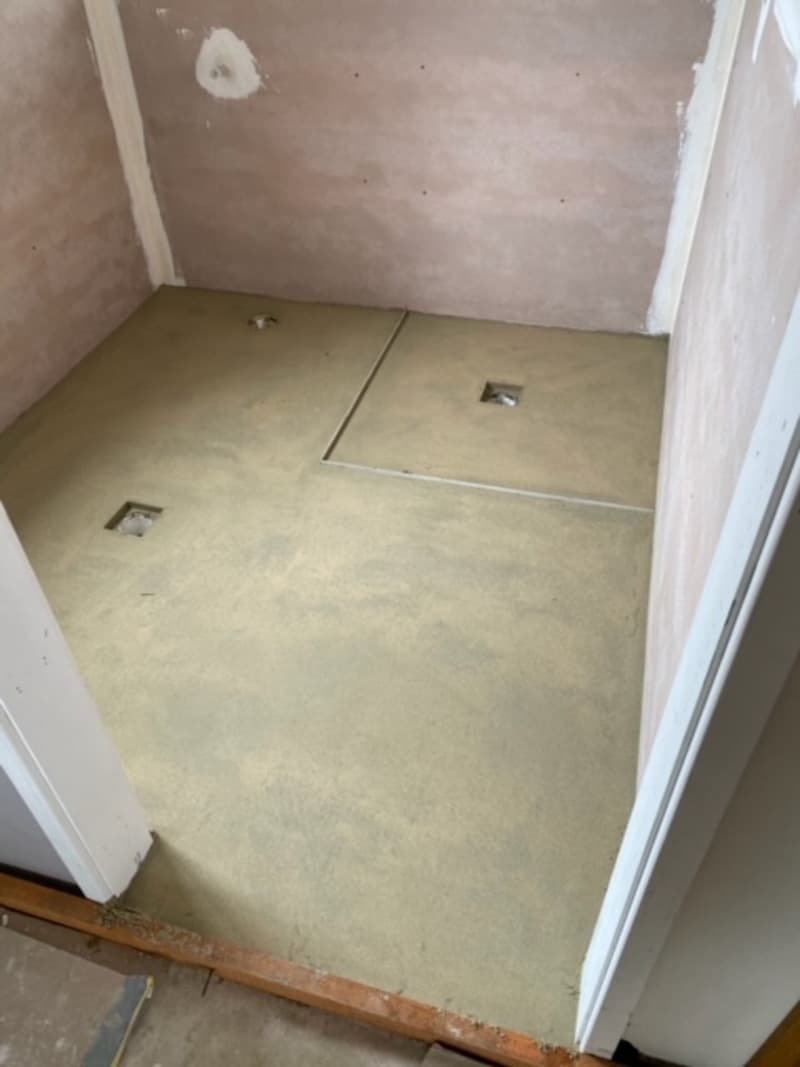 STEP 2
Once the walls and floors are prepared it will be completely waterproofed, ready for new tiling to be laid, glass walls to be erected & fittings installed.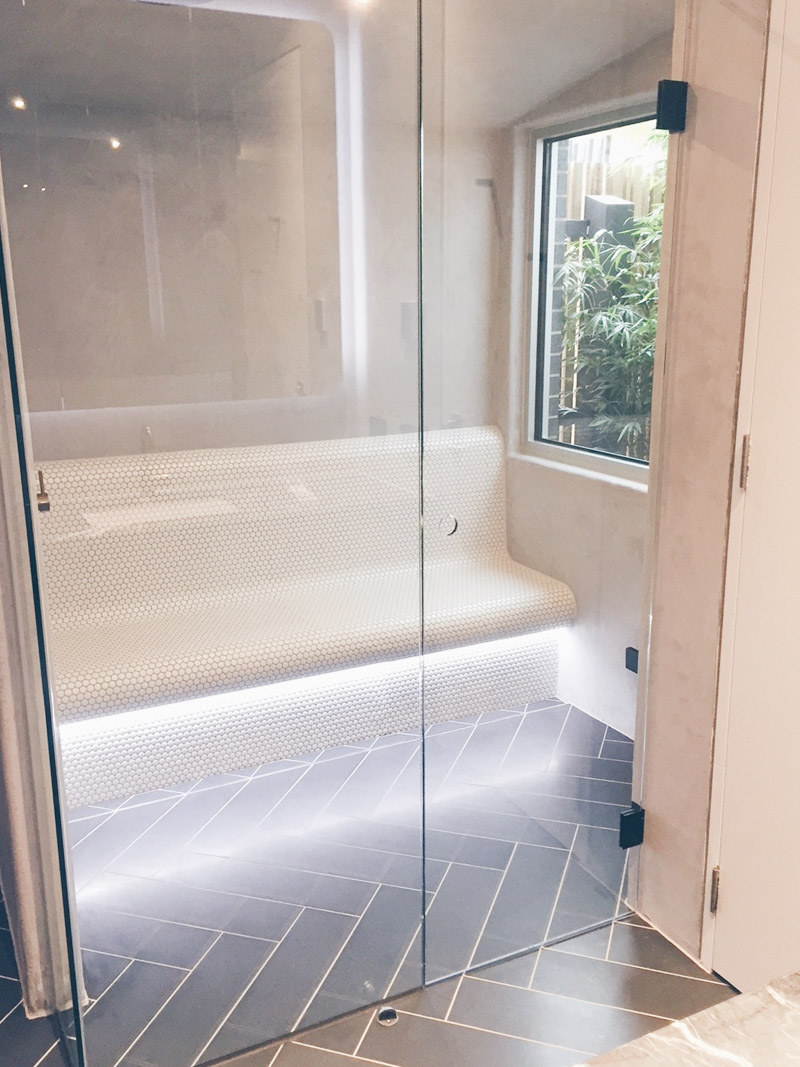 STEP 4
Once all the hard work has been done the final finishing touches are applied like painting, light fittings and a deep clean to make sure it is ready to. use.
Local | Licensed | Insured

Protection for home owners.
Local Sydney contractors.
A qualified and licensed renovator.
Public liability insurance for peace of mind.
Drainer | gas fitter | plumber | renovator
Nu-Trend is a Sydney company with more than 15 years experience completing bathroom renovations & solving plumbing problems. he Directors Rob and Rick are hands-on, and provide a personalised service.
STANDARDS AUSTRALIA AS/NZS3500:2018 Compliant
All the work carried out by Nu-Trend is AS/NZ3500:2018 compliant. It is the Australian Standard for Plumbing and Drainage in NSW as set down by Standards Australia and the Australian Building Codes Board. They give the plumbing industry technical direction to enable compliance with required regulatory frameworks.