A master bathroom with freestanding bath tub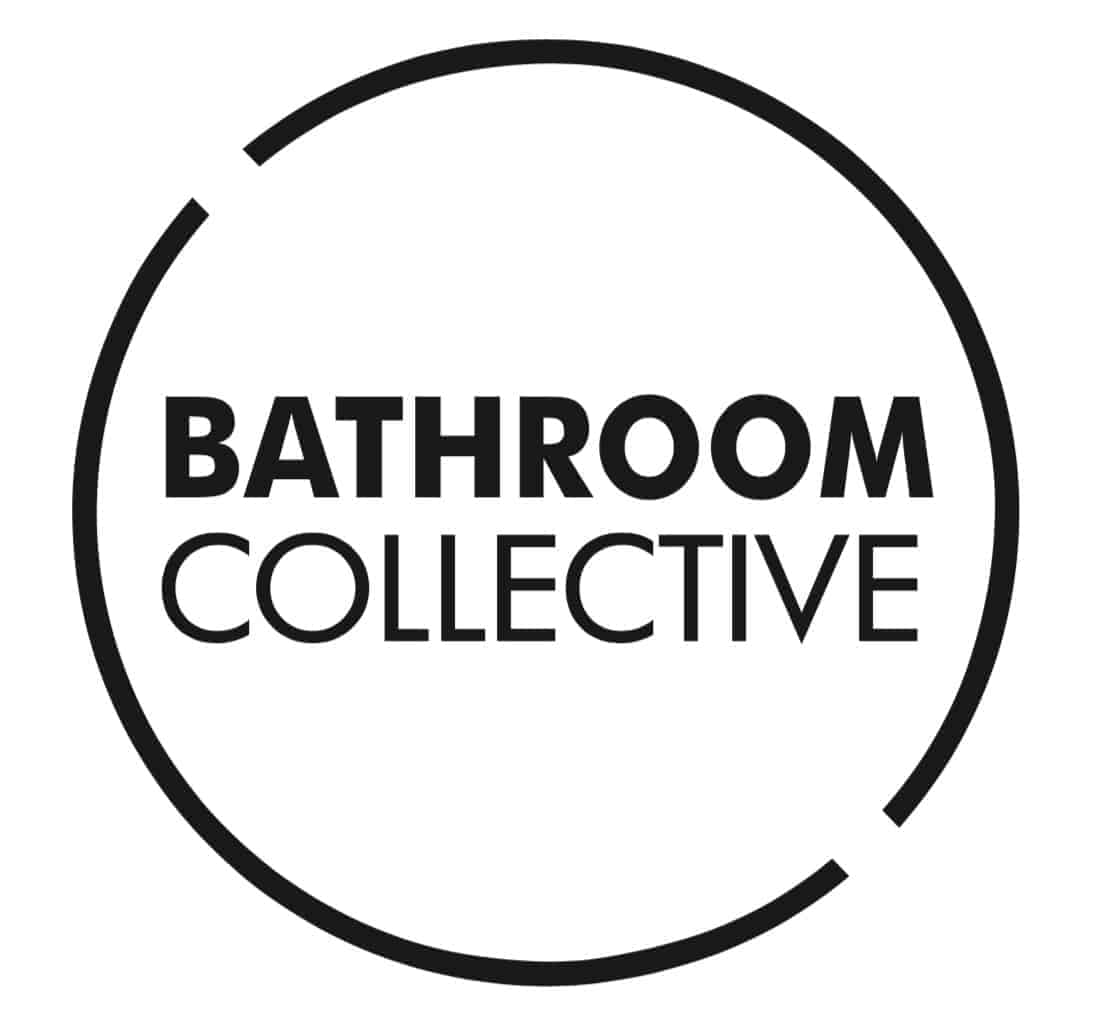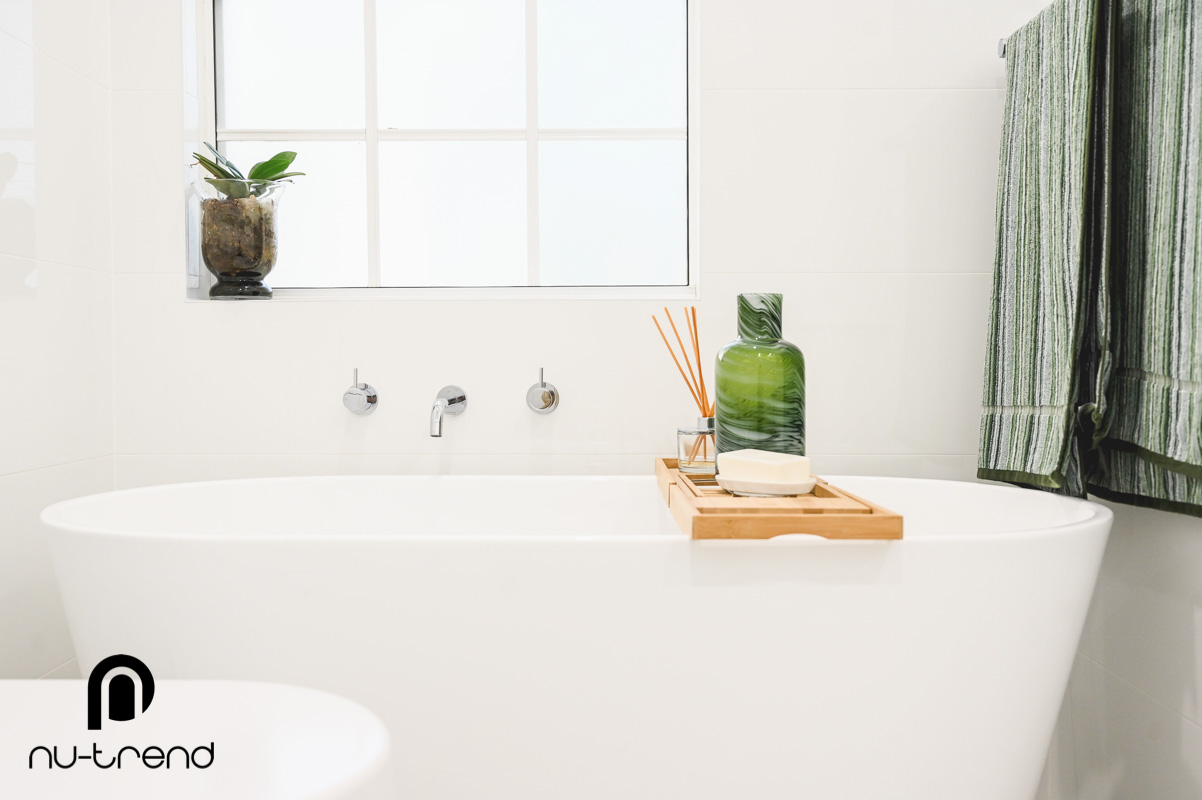 The owner of this townhouse in Strathfield wanted to renovate their master bathroom which had a dated design. The old bathroom had a beige colour palette from the 1980's and they wanted a complete renovation of the room to give it a more modern look. 
They came up with the interior design ideas on their own by using magazines and photos with the master bathroom one of the last few rooms of the house to be renovated. They decided to use products from The Bathroom Collective, Reece Plumbing and Beaumont Tiles in Sydney. Nu-Trend was chosen as the renovating contractor to deliver this project which started with a complete demolition of the existing bathroom, stripping it back to the bare brick walls of the townhouse. 
The only problem we ran into for this project was the town house was experiencing a roof leak. At the time it was raining on and off so sometimes water would leak from the roof down into the cavities and we thought it may have been failed plumbing although we diagnosed it for the home owner as a roof leak (luckily Nu-Trend is a qualified plumbing service as well as bathroom renovators) Access to this renovation site was quite difficult so we had to manage this as well as keeping neighbours happy in relation to noise, rubbish collection, moving vehicles in or out & doing the final clean up. 
One of the big issues we uncovered was the illegal nature of the building construction. The inside fire wall of the property was a single brick wall which is a dividing wall between the owner and the neighbour, unfortunately there was nothing we could do to rectify this because it is how the entire complex has been built. It is a major work to rectify and represents a significant fire and / or flood hazard in its existing condition.
The interior design aspects in this master bathroom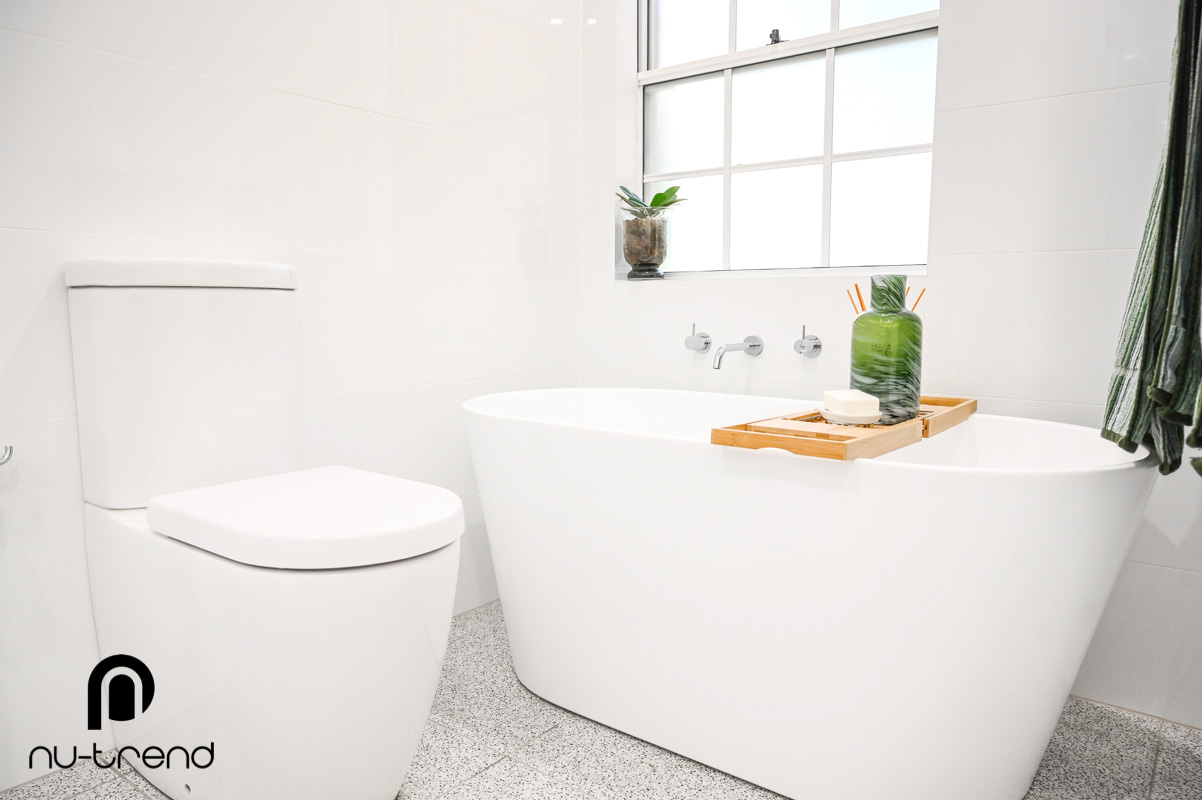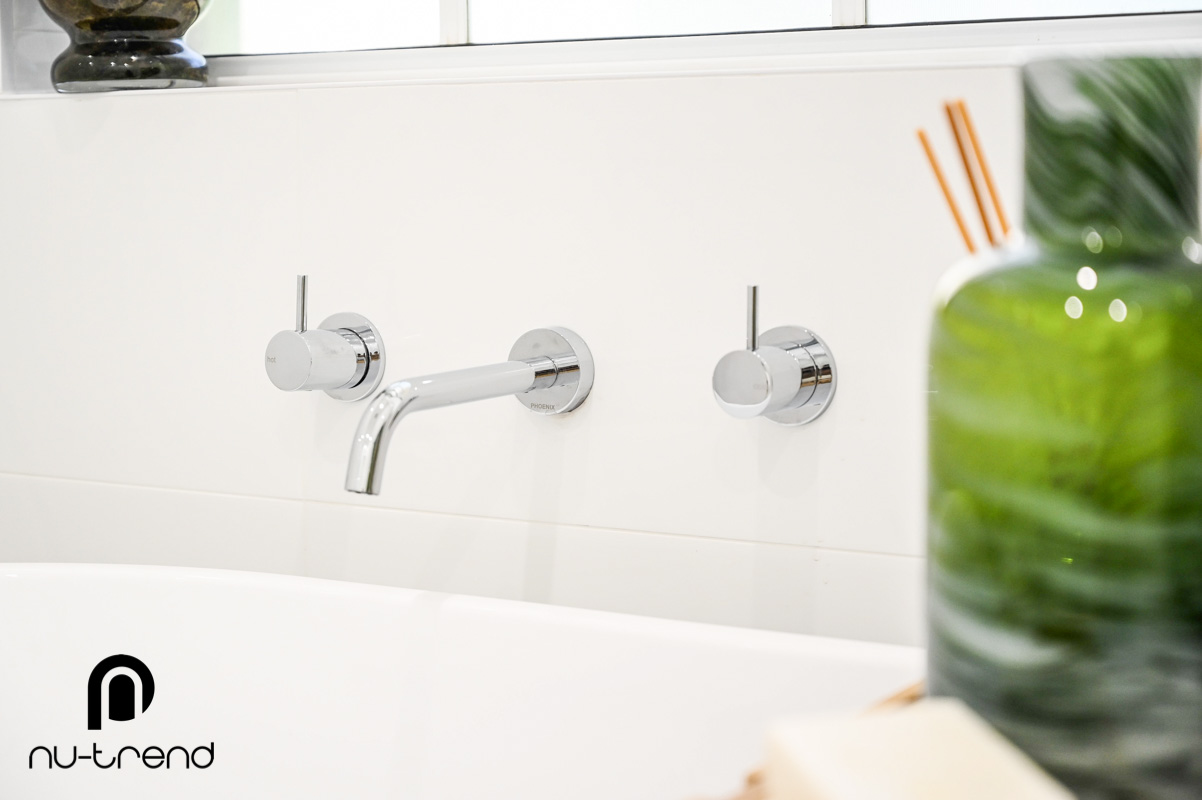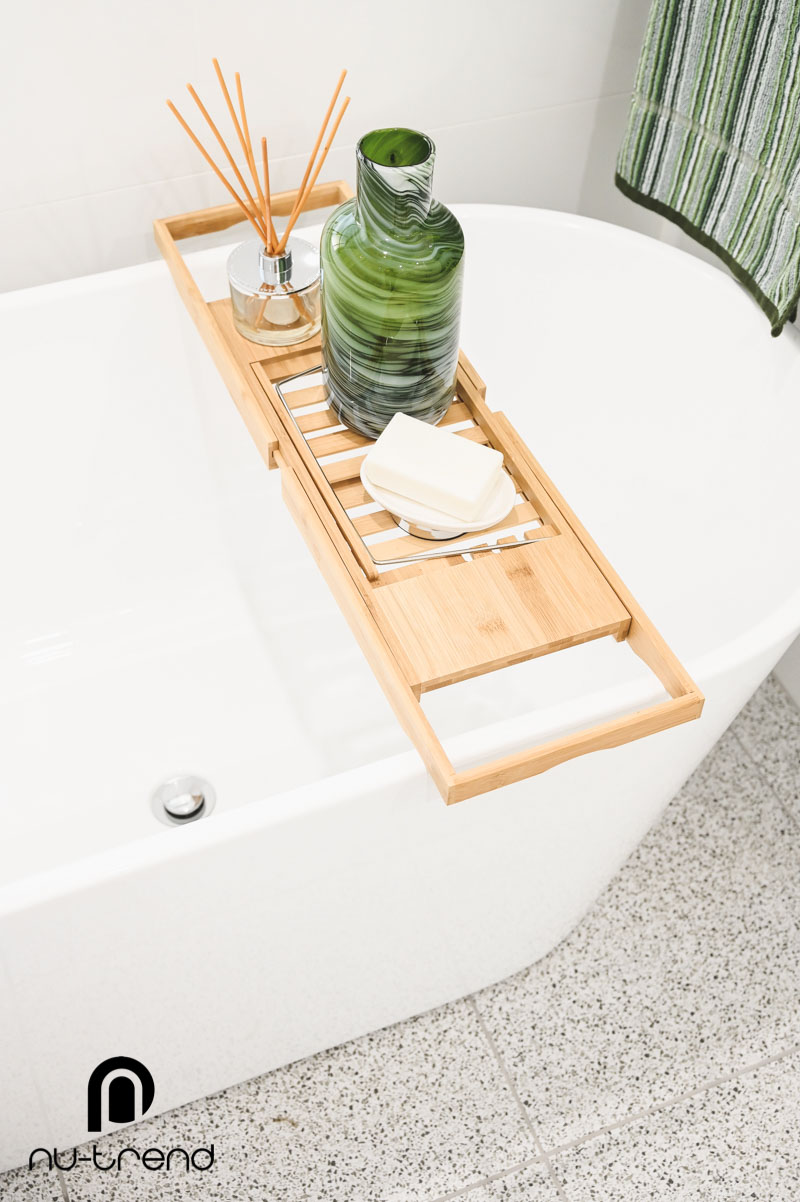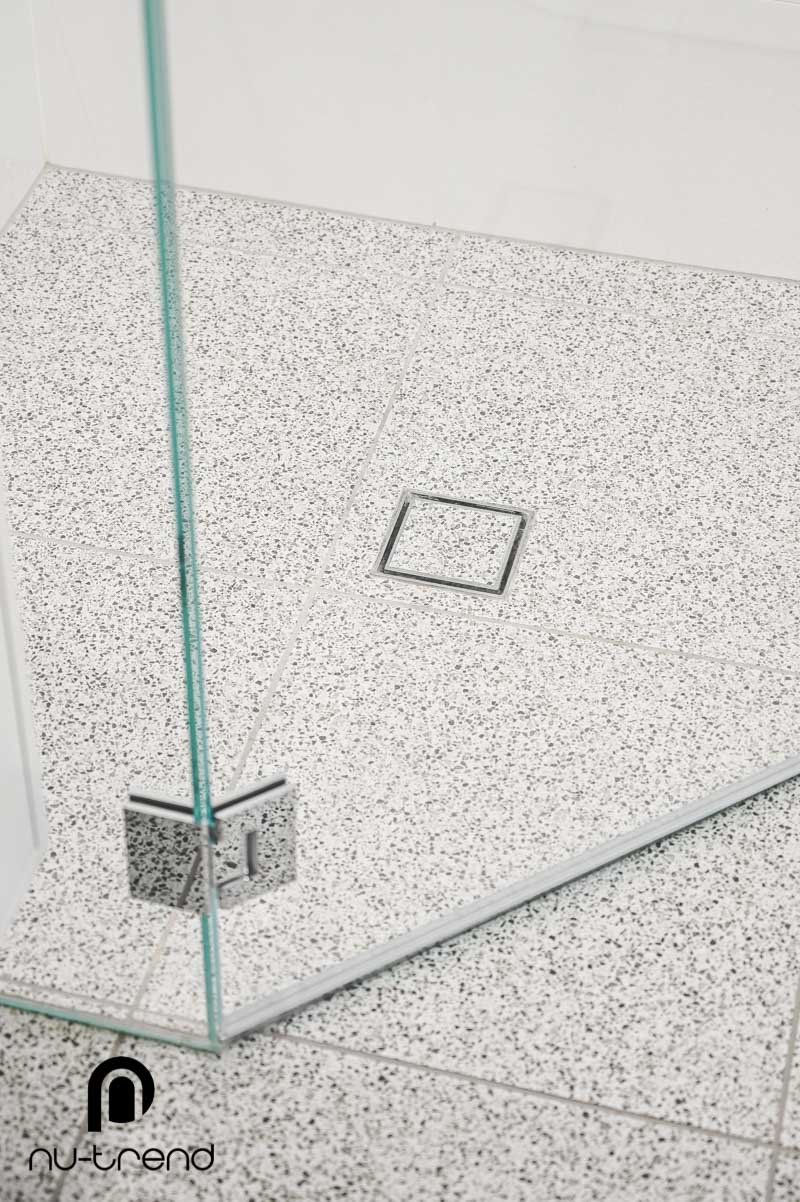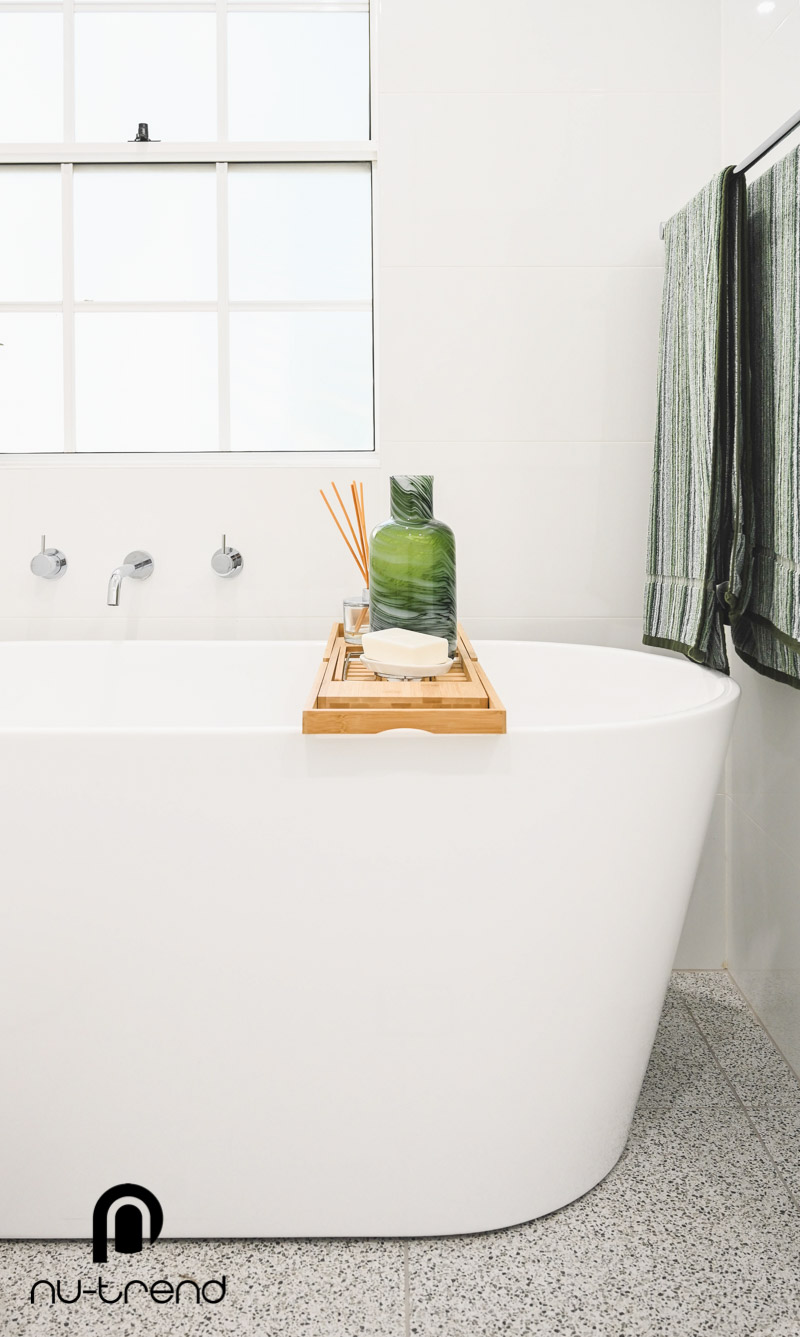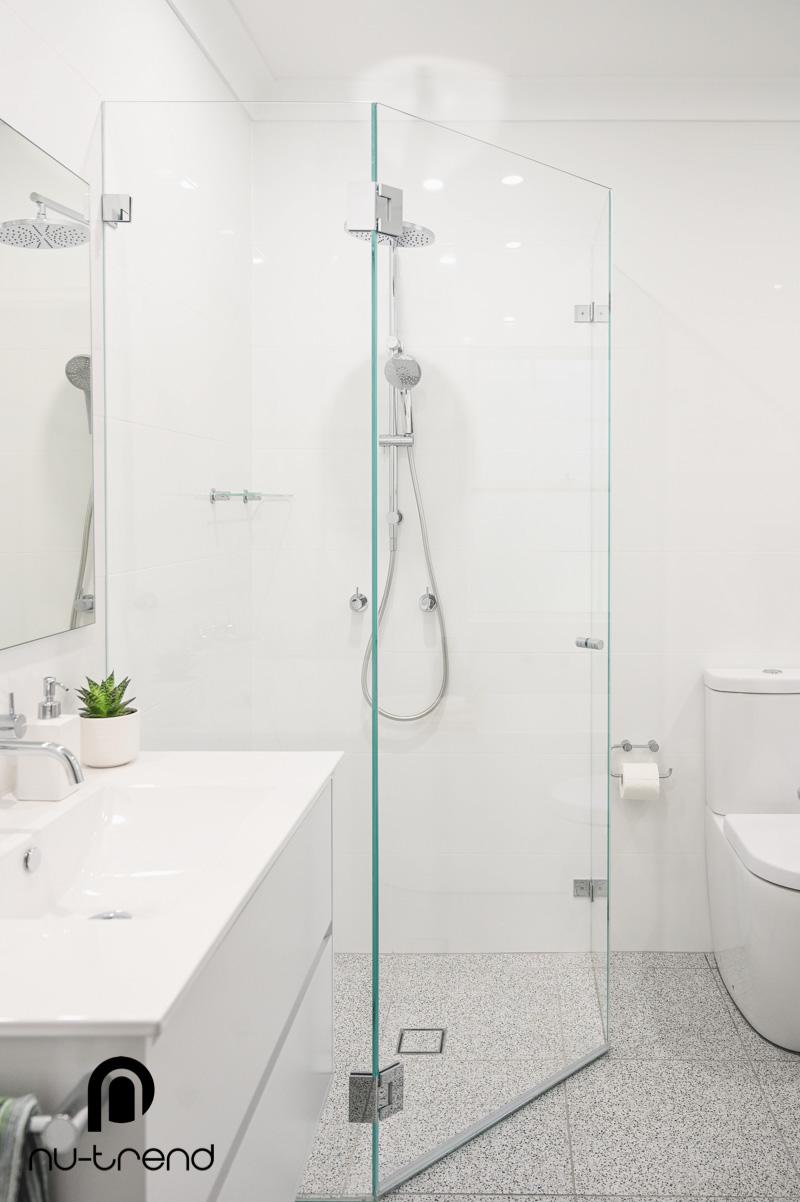 The old bathroom already had a shower, toilet & bath because it was the main bathroom in this townhouse. So all of those items were retained for the renovation with brand new items replacing the old ones. The most obvious change is the Arvo 1300mm free standing bath tub from The Bathroom Collective. Sitting under the window it has pride of place in the room and is a statement piece that gives the room impact as soon as you open the door. The simple design opens up the floor space to help the room feel larger than it is. The unique design with its stunning curves and durability has been specially designed for the Australian market. This bath is manufactured using premium grade American acrylic sheet and a 304 grade stainless steel frame and is even backed with a 7 year warranty.
It is so important to choose great products when you are renovating your bathroom and this one costs around $1,400 and is a good example of why renovations can't really be done for less than $5,000. If you want a high quality renovation completed then you have to invest in the right products to be installed. Have a read of some of our tips in our Renovating Advice section. 
So the bath in this room easily compliments the corner shower with its custom made glass screen & floor drain to deliver a more usable space for this town house. The modern interior design is finished off with the subtle Terrazzo floor tiles. 
Our renovating scope of work for this master bathroom renovation.
Our scope of work for this renovation in Strathfield was extensive and included the following items while the Client supplied all their own products;
Managing the strip and demolition of the existing bathroom & removing all the rubbish.
Re-instate plumbing hot and cold water with the drainage staying as is via the concrete slab

Waterproofing and certification processes.

Remove render and re-render all walls

Prime and waterproof bathroom with waterproofing to be applied below and under the screed with 3 days drying time in between.
Re-screed, sand and cement the new floor and allow 7 days to completely dry.
Tile all the walls and floors
Grout all the floors and walls
Paint the existing ceiling
Fit off the Client supplied items such as taps, accessories, pc fixtures, mirror etc.
Test and commission
Professional industrial clean of the room at completion.
See more examples of our bathroom renovations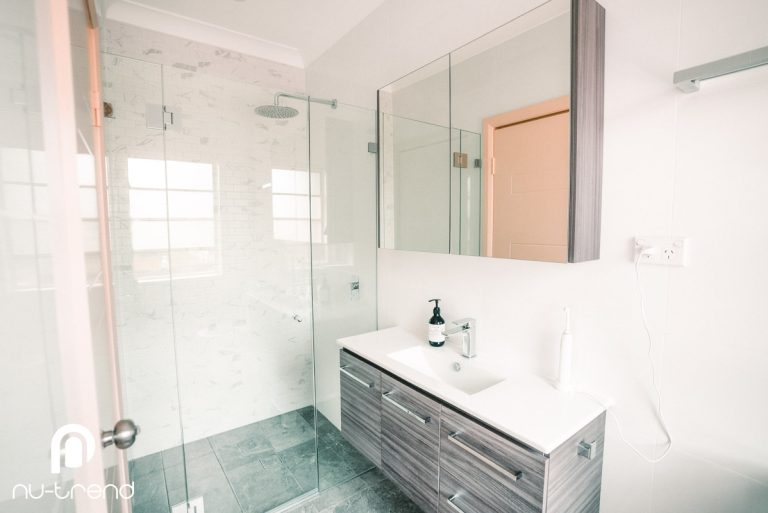 The ensuite bathroom in Mortdale needed an renovation to look and feel more modern, have more storage and more natural light.
READ MORE >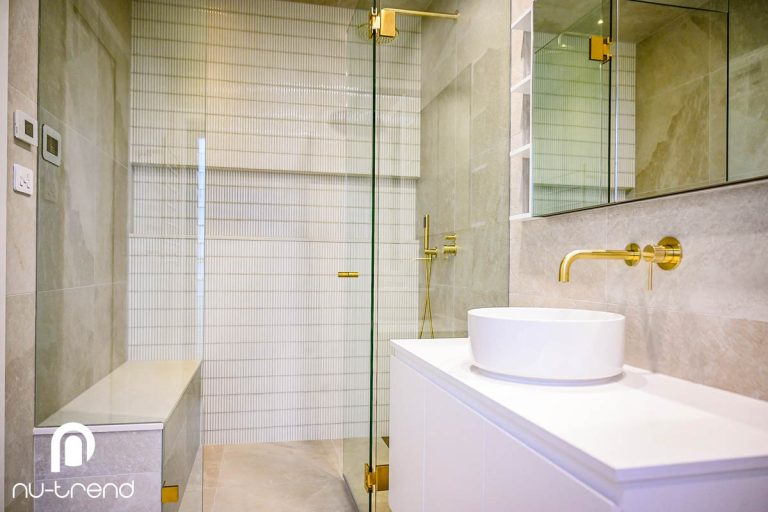 We converted this old bathroom to have a brand new steam shower room installed complete with custom hardware storage
READ MORE >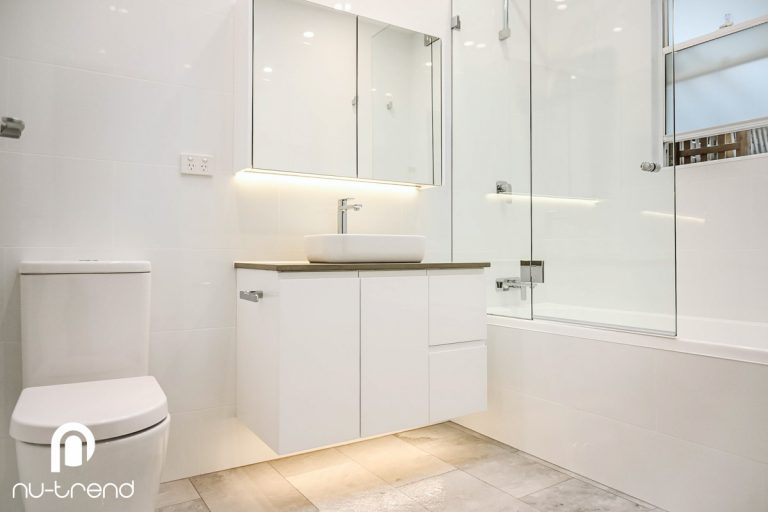 We renovated this bathroom in Leichhardt to install a new bathtub, tiling, vanity, toilet and repair the flooring that had asbestos in it, then built a new subfloor.
READ MORE >
What did we do in this bathroom renovation?
#1 PROTECTED THE PROPERTY
Doing as many unit renovation projects as we do, we understand how stressful they can be for people trying to live through them. Most tradies also make a big mess. We make sure we protect your property with floor and wall coverings to make sure nothing is damaged while we are renovating your house.
#2 PLUMBING & FLOORING INSPECTION
Nu-Trend is a licensed plumber which is an advantage when you are renovating a bathroom. For every project we inspect all the plumbing to make sure it is ready for use. When you combine this with our renovation expertise you get piece of mind.
Some renovation contractors will not include this in their service, they might leave the rubbish from the demolition in your backyard or on the street. Nu-Trend will make sure all the materials and rubbish that are not used are removed neatly ensuring your property isn't left in a mess and neighbours are happy.
We can install a new bath into your bathroom if it is a house, unit or town house. We can make sure the flooring and plumbing is suitable to install a bath and even move the piping if required.