High pressure jet blasting blocked drains with hot water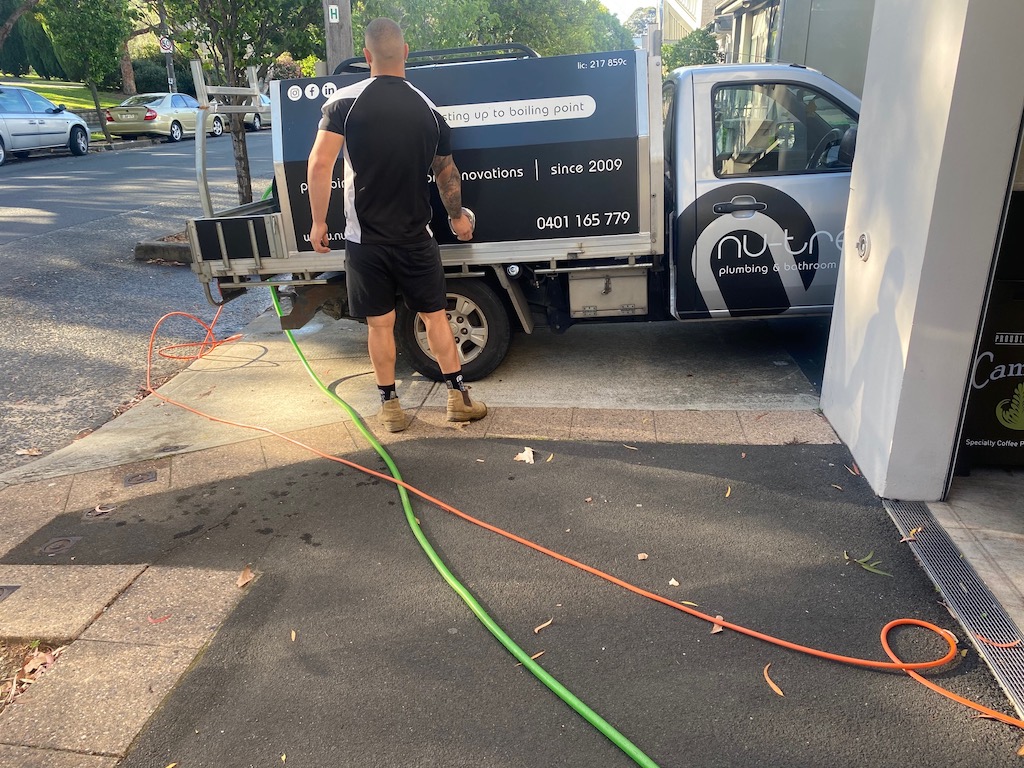 Nu-Trend is one of the few licensed plumbers in Sydney that can repair blocked drains using hot water high pressure jet blasting equipment. Most plumbers might have standard equipment that uses cold water, but our high tech jet blasting machine can put out boiling water that can break down grease, oil and other debris quickly by using its combination of steam and high temperature up to 5,000 PSI.
Why use hot water for jet blasting blocked drains?
The majority of plumbers in Sydney will try and repair a blocked drain by attempting to plunge the pipes, using air pressure to push and pull the debris free that is stuck in the pipes. Maybe they will try and use special chemicals to break down the debris.
Our mobile plumbing service in Sydney has vehicles that are equipped with sewer & piping jetter kits that have different types of nozzles with the option of using hot or cold water. We have the capability of using boiling water that can break down grease, oil and other debris quickly due to the intense temperature of the water pushed out a high pressure. This is especially useful for cafes, restaurants or retail locations that deal with lots of food debris getting put into the drains.
In fact, we've used this commercial drain clearing equipment for many residential homes because people pour cooking oil and food scraps down the drain. This process is referred to as jet blasting or hydro jetting which is a commonly used plumbing process to clear blocked drains and pipes. The process uses the power of highly pressurised water and jets to remove even the toughest substances that may be blocking a drain.
High pressure jet blasting blocked drains in Sydney can cost between $300 inc gst and $600 inc gst depending how long it actually takes to clear the pipes. It may sound expensive at first, but keep in mind this is a labour intensive service and depending how blocked the pipe is, it may take a few hours to clear everything, it isn't a ten minute job.
Commercial hot water for jet blasting for restaurants in Sydney
Nu-Trend is very experienced at providing commercial services like hot water jet blasting for cafes or restaurants. In this example we helped Monte in Leichardt, a French modern Australian restaurant. Their drains were blocked by grease and food debris that had built up in their waste pipes. Normally you won't notice a blockage when the water is running slowly down the drain, but when they fill their sinks to clean dishes and equipment it was taking a long time to drain off.
So take a 60L industrial sink or a huge industrial dish washer into consideration and you are talking about large volumes of water that have to be drained through the pipes. In this situation they were experiencing lots of overflow or serious gurgling with basically little to no draining happening at all because of the grease blockages. 
What will happen is eventually they will be completely blocked and start back filling the pipework and spill into the property via the floor drains.  
Using our 5,000 psi hot water jet blasting equipment we can clean all the drains in the kitchen and toilets which could take hours using normal cold water machines. With our hot water jet blast it is fast, efficient & effective. It literally melts the grease and breaks it down so that it can flow into the sewer easily. 
This type of job can sometimes take two people and a few hours, but with our service it takes one person and is done in around an hour which saves a business owner time and money. 
What did the business owner think of our service?
Nu-Trend has been very fortunate over the years to get some great plumber reviews in Sydney. Louis was extremely happy with the work we completed. Impressed that we were able to do it so quickly as well so that his staff could get back to work.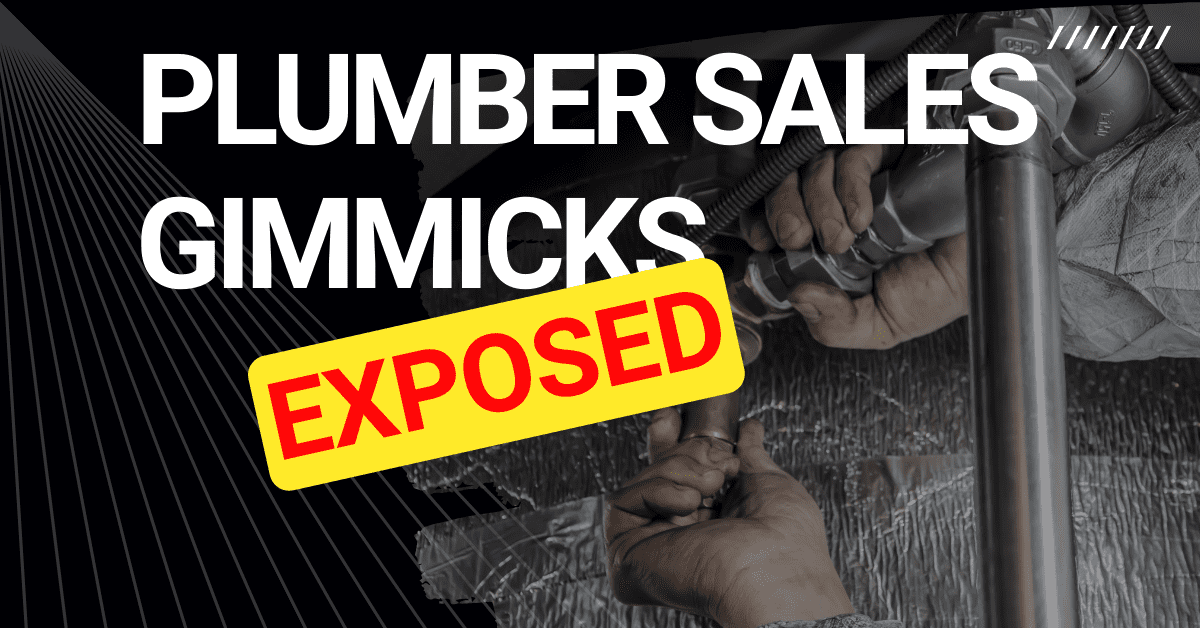 We uncover some of the most common sales gimmicks used by Sydney plumbers & explain how you can avoid getting ripped off when getting quotes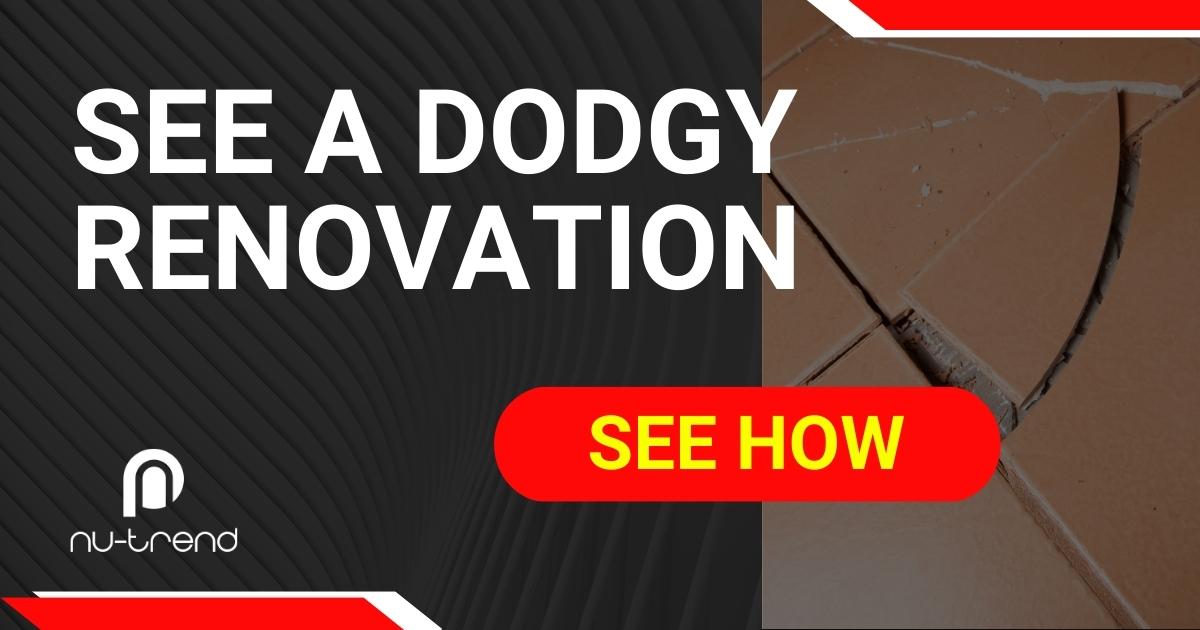 Nice uniforms, stylish work truck, fancy iPads & perfect photos can hide low cost bathroom renovations that are poor quality, see these examples for proof
Local | Licensed | Insured

Protection for home owners.
Local Sydney contractors.
A qualified and licensed renovator.
Public liability insurance for peace of mind.
Drainer | gas fitter | plumber | renovator
Nu-Trend is a Sydney company with more than 15 years experience completing bathroom renovations & solving plumbing problems. he Directors Rob and Rick are hands-on, and provide a personalised service.
STANDARDS AUSTRALIA AS/NZS3500:2018 Compliant
All the work carried out by Nu-Trend is AS/NZ3500:2018 compliant. It is the Australian Standard for Plumbing and Drainage in NSW as set down by Standards Australia and the Australian Building Codes Board. They give the plumbing industry technical direction to enable compliance with required regulatory frameworks.
15 years experience with a written commitment.
Rick and Rob are the hands-on directors for Nu-Trend. Rather than hire sub-contractors and manage their business from a distant office, they are on the tools, at your site & working towards delivering your bathroom renovation or plumbing service. It means you are talking directly to the owners of the business, the guys who are accountable and responsible rather than via email or through customer service teams.
It is why they are able to provide a written guarantee that demonstrates their confidence in standing by the quality of their workmanship and the service they deliver to every single client.
They have a very single minded commitment to deliver a high level of professionalism and quality, they've been doing renovation contracting in Sydney for 15+ years.