Not every plumber has hot water jet blasting tools.


Hot water clears blocked drains faster.


We can clear blocked drains in a cafe or restaurant.
This restaurant contracted plumbers in Sydney who couldn't repair their blocked drain
The Shinara Restaurant needed to repair their blocked drain as they had been experiencing a recurring problem that was making it hard for their staff and management to work safely. They kept calling different local plumbers in the Sydney area to try and get it unblocked, but they kept getting the same issue happen not too long afterwards. This was costing them time and money as well as creating potential health issues as they serve food obviously.
Most plumbers won't really care because repairing a blocked drain is one of the most basic jobs you can get called for and it isn't a recurring type of revenue, you normally repair it and don't hear from the client again. The way Nu-Trend looks at it, this is our opportunity to showcase our skills and expertise, but more importantly fix plumbing problems to save time or money from being wasted with ongoing repairs.
Nu-Trend has invested heavily to have the right tools and equipment to solve practically any plumbing issue for either residential, industrial, commercial or retail building sites. One of those examples is that we not only have high pressure jet blasting equipment but the option of a hot water jet blasting tools. These are even more efficient when it comes to clearing retail plumbing for restaurants, cafes, food courts or shopping centres. Not all plumbers in Sydney have this type of equipment.
This restaurant was fed up, so they called Nu-Trend because they found out we had hot water, high pressure jet blasting equipment, lots of experience working on retail sites & had cleared restaurant drains before.  We knew we could solve their grease blockage quickly and help them discover if there were other underlying issues with their plumbing. 
For this restaurant blocked drain problem we had to use our hot water, high pressure, jet blasting equipment in their kitchen main line for over two hours. That is just how much build up there was in their piping. 
It also made us wonder what the hell the other plumbers had tried to do, but obviously whatever they attempted wasn't good enough because the drains were blocked. We did mention to the restaurant owner that they have to check the processes their staff adhere to when it comes to whatever is being poured down the drain because if they pour grease or fat into the sinks all of this will happen again.
To help us solve this problem we use special products from Southern Cross Jetting called 'grease release' together with our $1000+ grease ball jet blasting head that can push up to 5000 psi of hot water pressure through the pipes to break down any debris. The reason it took us nearly two hours to complete this was because;
1) There was so much build up in the pipes from grease going down the drains.
2) The piping in the building had not been installed correctly, it had incorrect gradients that was preventing the correct flow of waste away from the property.
The owner hadn't been told this by any of the previous plumbers that had attended the site, but it helps to explain why they kept experiencing issues with their drains. A combination of putting the wrong materials down the sinks with plumbing that wasn't installed correctly is just a recipe for problems.
When Nu-Trend plumbers attend a site in Sydney we always try and figure out what is causing a plumbing problem, not just provide a temporary 'fix'
STOP PUTTING GREASE OR FOOD DEBRIS DOWN THE DRAINS – when fat, grease or other debris is put down the drain there is a chance it can build up over time and cause blockages. Grease might be smooth and golden when it is warm or mixed with water but once it cools down it will harden and catch other bits of debris flowing through the pipes. Eventually you will have a blockage.




 

CORRECT THE PIPING ISSUES IN THE BUILDING – the other issue that is compounding any grease or food build up is that the pipes were installed incorrectly. Other plumbers did not inspect this or let the restaurant know about this. Although we took a look and found that;
  – The drainage system that was installed was very poor
  – Brackets were installed incorrectly
 –  Gradients were incorrect
  – It wasn't installed according to current codes or standards with poor workmanship.
So the solution to avoid having a blocked drain would be to have a quarterly high pressure jet blast or to correct the underlying drainage and plumbing issue by reinstating the PVC piping . From a commercial perspective it becomes a choice of;
Fix Drainage – approx $20,000 for night works, scaffolds, removing current piping and installing a new system.
Monthly or Quarterly jet blast – approx $500-$800 per service.
Sure, we can see that doing the regular water jet blasts are probably better from a cashflow perspective. Although you have to consider the business implications if the drains getting blocked then prevent trading, the safe handling of food or even a dangerous working environment for staff.
If the restaurant owner doesn't own the property, then there would be reasonable grounds to put the plumbing repair costs in front of a landlord or the shopping centre to get repaired.
Imagine what would happen if the drains block and it floods the dining area while customers are eating!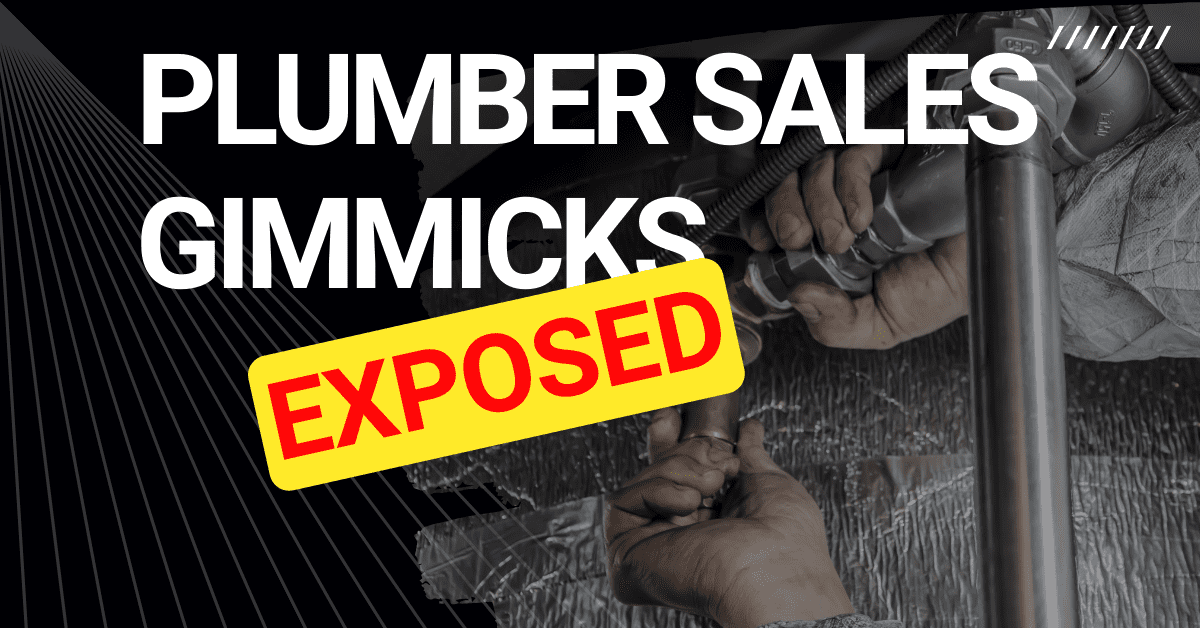 We uncover some of the most common sales gimmicks used by Sydney plumbers & explain how you can avoid getting ripped off when getting quotes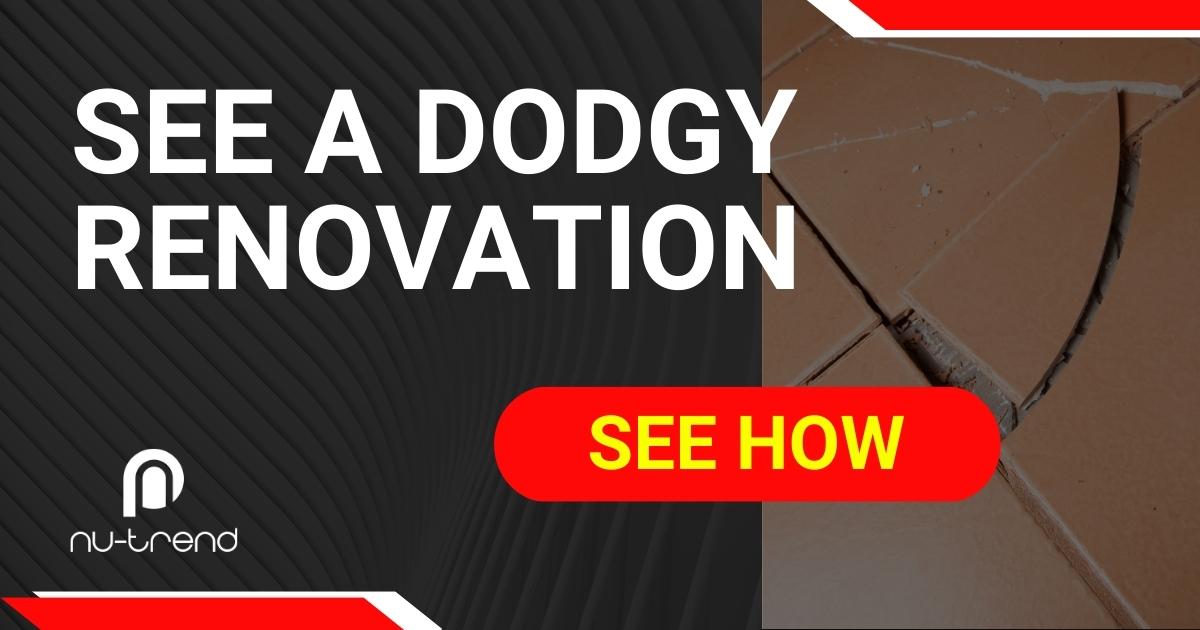 Nice uniforms, stylish work truck, fancy iPads & perfect photos can hide low cost bathroom renovations that are poor quality, see these examples for proof
Local | Licensed | Insured

Protection for home owners.
Local Sydney contractors.
A qualified and licensed renovator.
Public liability insurance for peace of mind.
Drainer | gas fitter | plumber | renovator
Nu-Trend is a Sydney company with more than 15 years experience completing bathroom renovations & solving plumbing problems. he Directors Rob and Rick are hands-on, and provide a personalised service.
STANDARDS AUSTRALIA AS/NZS3500:2018 Compliant
All the work carried out by Nu-Trend is AS/NZ3500:2018 compliant. It is the Australian Standard for Plumbing and Drainage in NSW as set down by Standards Australia and the Australian Building Codes Board. They give the plumbing industry technical direction to enable compliance with required regulatory frameworks.
15 years experience with a written commitment.
Rick and Rob are the hands-on directors for Nu-Trend. Rather than hire sub-contractors and manage their business from a distant office, they are on the tools, at your site & working towards delivering your bathroom renovation or plumbing service. It means you are talking directly to the owners of the business, the guys who are accountable and responsible rather than via email or through customer service teams.
It is why they are able to provide a written guarantee that demonstrates their confidence in standing by the quality of their workmanship and the service they deliver to every single client.
They have a very single minded commitment to deliver a high level of professionalism and quality, they've been doing renovation contracting in Sydney for 15+ years.