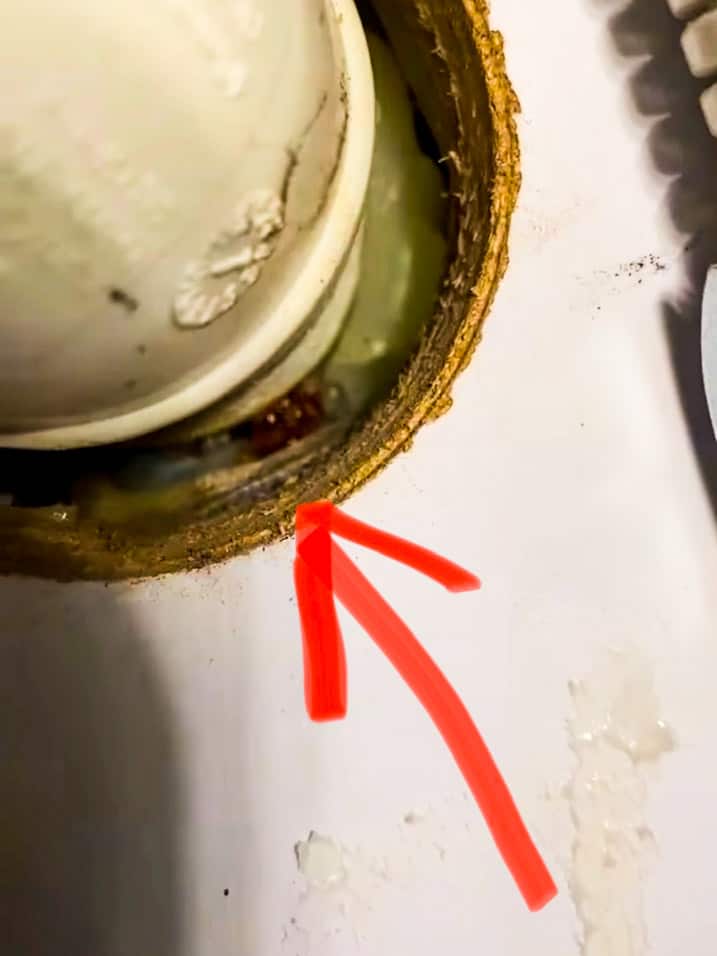 It makes us angry when we come across plumbers in Sydney who either deliberately mislead consumers or just make simple diagnosis errors that lead to stupid repair quotations. The tradie industry has a mixed reputation at the best of times and it's examples like this which fuel that idea. It's little wonder that consumers hesitate to get plumbing repaired.
We hope this example helps to demonstrate our approach to plumbing repairs in Sydney. 
Plumbers that do not correctly diagnose water leaks will quote ridiculous repair prices
OTHER PLUMBERS

$20,000+

repair  water proofing
NU-TREND PLUMBING

LESS THAN $2,500

repair PVR piping
The Nu-Trend plumbing team in Sydney was called out to provide water leak detection for a bathroom and hallway in a house. The property owners were finding a puddle of water every morning in their bathroom. So our immediate thought was that the shower water was spilling out or leaking and then coming up through the tiles. So hopefully it would be a straight forward bathroom plumbing repair.
Although when we tested the shower there wasn't a puddle appearing. 
So we spent a couple of hours doing various tests including a dye test and checked each tap fixture individually. We also asked the owners to not use the shower for the next day so that we could test the bathroom basin first thing in the morning.
Bingo – water started rising out from the tiles when the bathroom basin sink was flood tested. This led us to discover the poor piping joins where the previous plumber had siliconed a PVC pipe into an older style cast iron pipe. This pipe had also become blocked with lots of hair and soap scum over over the years and the pressure of the blockage then dislodged the incorrectly connected and sealed pipe.
So we re-routed the pipe and you can see the new pvc pipe poking out of the house which we connected to the the stack work to solve the problem.
Other plumbers provided false information
The property owner had already spent money trying to get this plumbing problem in their bathroom fixed. They also asked other plumbers to come out and diagnose the issue and each one of them had put the issue down to failed water proofing in the bathroom.
This clearly wasn't the case and our extensive testing proved this.
So, if they owner had chosen the other plumbers it would have been a $20,000+ bathroom repair. In reality all that was needed was to correct the piping issue so that it connected and sealed the right way as well as unblock the existing drain.
We completed this for less than $2,500 so you can imagine how relieved the home owner was.
There are a lots of plumbers who incorrectly diagnose problems to then create further work or higher quotes, that's why you can't believe any of the silly discount gimmicks they offer. 
Read our guide at the link below about how plumbers can offer up front discounts without even seeing a property or plumbing issue. 
We'd also suggest doing your research and looking for reviews on websites like Google, Product Review & other locations to check and verify the credentials or authenticity of the people you are intending on dealing with.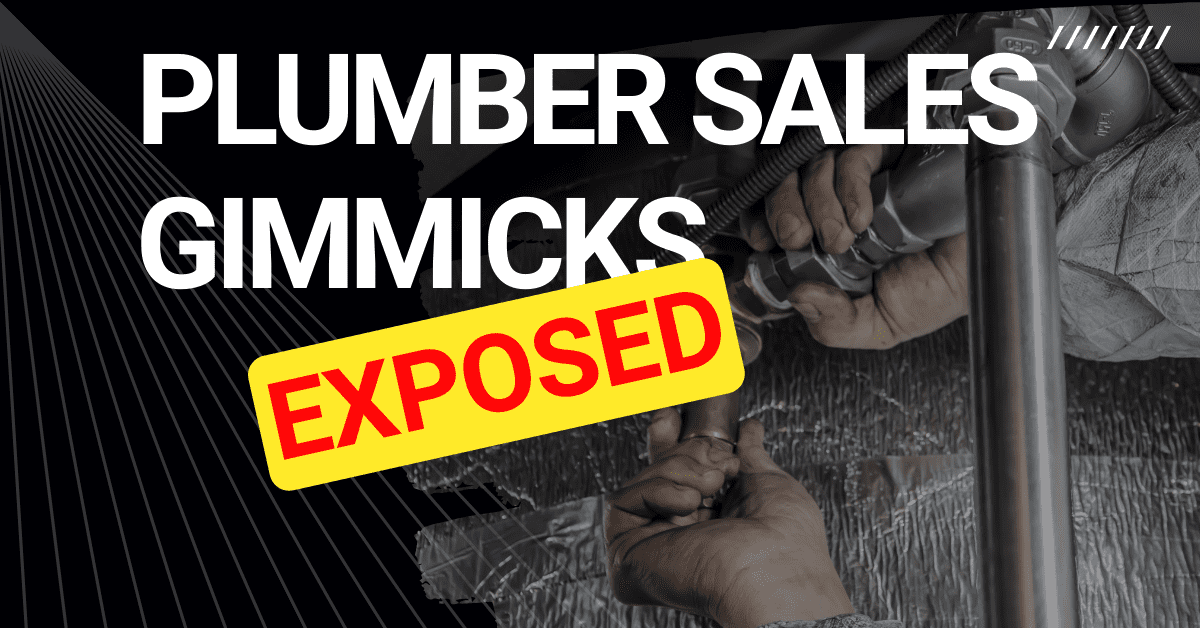 We uncover some of the most common sales gimmicks used by Sydney plumbers & explain how you can avoid getting ripped off when getting quotes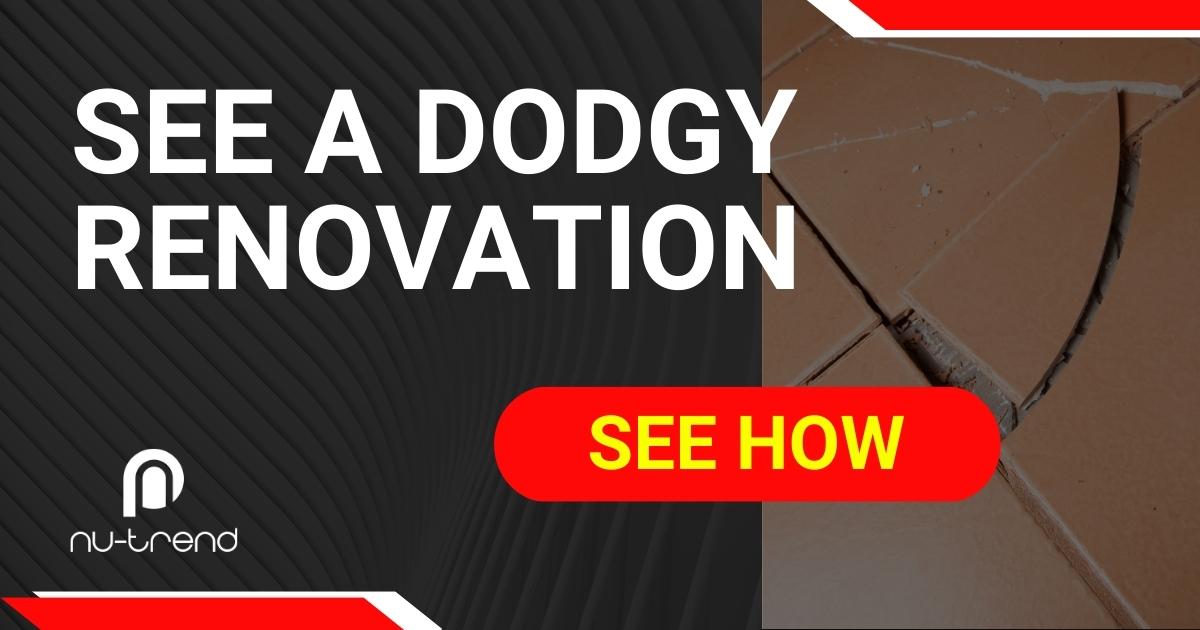 Nice uniforms, stylish work truck, fancy iPads & perfect photos can hide low cost bathroom renovations that are poor quality, see these examples for proof
Local | Licensed | Insured

Protection for home owners.
Local Sydney contractors.
A qualified and licensed renovator.
Public liability insurance for peace of mind.
Drainer | gas fitter | plumber | renovator
Nu-Trend is a Sydney company with more than 15 years experience completing bathroom renovations & solving plumbing problems. he Directors Rob and Rick are hands-on, and provide a personalised service.
STANDARDS AUSTRALIA AS/NZS3500:2018 Compliant
All the work carried out by Nu-Trend is AS/NZ3500:2018 compliant. It is the Australian Standard for Plumbing and Drainage in NSW as set down by Standards Australia and the Australian Building Codes Board. They give the plumbing industry technical direction to enable compliance with required regulatory frameworks.
15 years experience with a written commitment.
Rick and Rob are the hands-on directors for Nu-Trend. Rather than hire sub-contractors and manage their business from a distant office, they are on the tools, at your site & working towards delivering your bathroom renovation or plumbing service. It means you are talking directly to the owners of the business, the guys who are accountable and responsible rather than via email or through customer service teams.
It is why they are able to provide a written guarantee that demonstrates their confidence in standing by the quality of their workmanship and the service they deliver to every single client.
They have a very single minded commitment to deliver a high level of professionalism and quality, they've been doing renovation contracting in Sydney for 15+ years.