Thermal imaging water leak detection in Sydney
The Nu-Trend team of plumbers in Sydney provide Water Leak Detection services using the latest equipment and thermal imaging technology. Using our thermal imaging tools we can quickly locate water leaks without causing any damage to your walls or floors, making it a cost-effective choice if you have water issues.
The infiltration of water and moisture into the walls and floors of a house or building can have severe effects, and you may not notice the damage until it is too late to stop it from happening. By using a thermal imaging camera under the right conditions, it is possible to find hidden moisture issues and water leaks without resorting to destructive testing.
There are a number of sources of building moisture, including humidity (at any time), condensation, pipe leaks, rain and snow, and even the breath of people and animals. A low level of moisture is usually fine, but leaks or heavy condensation can lead to serious problems. Even though thermal imaging cameras cannot "see" moisture in walls, they can detect patterns and subtle temperature differences that indicate the presence of moisture within.
Nu-Trend can provide a quote to do an inspection of your property & to provide the necessary repairs to fix a water leak. The extent of work required will vary depending on where the leak is & how much damage it has caused.
How do plumbers find water leaks?
When you call a local plumber to try and get help finding a water leak ask them these questions;
What is their usual process for finding leaks.
What equipment or tools do they use.
What types of leaks have they found in the past
Listen carefully to their responses because quite a lot of plumbers in Sydney don't have a lot of experience with leak detection. They say they do, but they might only be good at finding the obvious ones where you can physically see water coming out of a pipe.
There will be some plumbers that don't have leak detection equipment or tools. They will hope that the leak is simple & can be found visually. You might solve most problems this way but if there are leaks inside the walls or under the slab then this can be a costly issue later.
What you have to be careful of is a plumber that guesses & tells you they have to cut holes in your walls, cupboards or ceiling. They might have good intentions but it means they could simply be guessing & they won't repair the damage either.
How did we find a water leak at this property in Sydney?
The owner of this property noticed they had water leaking and it was running down their driveway. Upon inspection the water was warm which made it easy to isolate to the hot water unit as it gushed out the front of the house.
Although, this was quite unusual because there were no tap fixtures, bathroom or kitchen located at the front of the house. Each time the hot water heater was in use, water would flow at a high rate out of the concrete floor of the house.
Rather than spending a day digging holes in the concrete floor or searching under the house we used our thermal imaging camera to find the source of the hot water leak.
Together with our water leak listening equipment we confirmed the readings to very quickly find the location of the hot water pipe where the leak was coming from.
It was quite obvious due to the different coloured concrete patch that there had been a previous attempt to fix the leak previously. was very unusual was the leak looked like it had been repaired previously. It was located directly under the instant hot water unit that was located 20m away from the leak at the back of the house. 
So hot water system at the rear of the property with a repair previously completed but water running out at the front of the house. Our thought process was there was a cavity or channel that the water is travelling through that could be a broken pipe, old piping or a joint where some of the remedial work has failed or not been done correctly. 
The only way to really know is to excavate the concrete to properly investigate the existing conditions of the piping.
What is a thermal water leak repair?
Well getting a thermal water leak repair is something many people are searching for online believe it or not. We think it is related to the use of the equipment and tools we have explained above so solve water issues at a property. 
The thermal equipment won't be able to help complete a repair, but it will certainly make the job a lot easier because you can find the causes of the problems to then work out what may need to be done.
This is the cheaper option compared to cutting holes in a wall or flooring.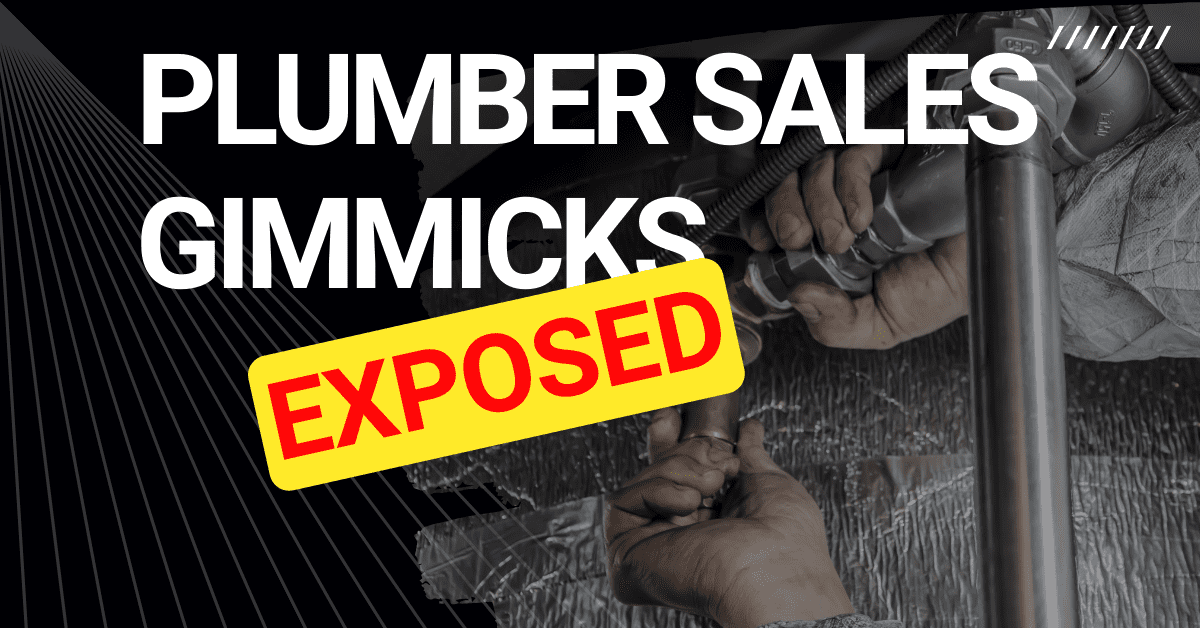 We uncover some of the most common sales gimmicks used by Sydney plumbers & explain how you can avoid getting ripped off when getting quotes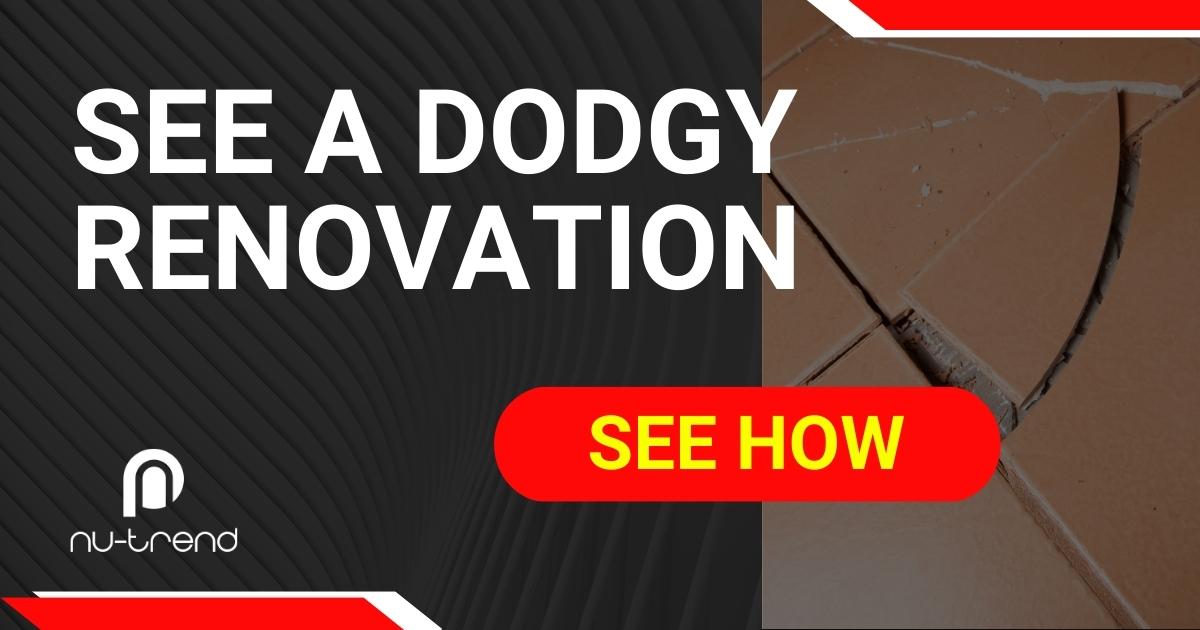 Nice uniforms, stylish work truck, fancy iPads & perfect photos can hide low cost bathroom renovations that are poor quality, see these examples for proof
Local | Licensed | Insured

Protection for home owners.
Local Sydney contractors.
A qualified and licensed renovator.
Public liability insurance for peace of mind.
Drainer | gas fitter | plumber | renovator
Nu-Trend is a Sydney company with more than 15 years experience completing bathroom renovations & solving plumbing problems. he Directors Rob and Rick are hands-on, and provide a personalised service.
STANDARDS AUSTRALIA AS/NZS3500:2018 Compliant
All the work carried out by Nu-Trend is AS/NZ3500:2018 compliant. It is the Australian Standard for Plumbing and Drainage in NSW as set down by Standards Australia and the Australian Building Codes Board. They give the plumbing industry technical direction to enable compliance with required regulatory frameworks.
15 years experience with a written commitment.
Rick and Rob are the hands-on directors for Nu-Trend. Rather than hire sub-contractors and manage their business from a distant office, they are on the tools, at your site & working towards delivering your bathroom renovation or plumbing service. It means you are talking directly to the owners of the business, the guys who are accountable and responsible rather than via email or through customer service teams.
It is why they are able to provide a written guarantee that demonstrates their confidence in standing by the quality of their workmanship and the service they deliver to every single client.
They have a very single minded commitment to deliver a high level of professionalism and quality, they've been doing renovation contracting in Sydney for 15+ years.