Our plumber in Sydney removed tree roots from a sewer pipe to repair the drainage
Why should you hire a plumber to remove tree roots from a sewer pipe in Sydney?
Older properties and sewer piping can be prone to penetration from tree roots, especially if the piping is made of earthern or clay. The roots that manage to get into the line are usually no thicker than a strand of hair to begin with. As the tree roots feed on the water and nutrients that flow out through the pipes, they develop from little shoots into a bit mesh inside the pipe. For sewer pipes that can become a real nightmare as they get clogged as the water waste isn't able to flow as it should. This can begin to cause odours outside the property but also block toilets, showers, bathtubs, sinks and drains.
This situation can render most of the waste disposal on your property to be fairly ineffective. If you are lucky waste can still flow slowly and you may never have any major issues, but in lots of cases drainage can be effected as was the case for this client in Rosebery who has been contracting our plumbers regularly over the past few years.
A plumber in Sydney can help identify where the blockage is occurring & then provide a range of choices to resolve it. In the most extreme cases it will mean digging up the sewer piping to replace it so that the issue doesn't occur again. In other situations a high pressure jet blast might clear enough of the blockage but over time it will occur again. Some clients will opt for the short term solution to save money, but they end up spending more in the long run as you have to keep getting the drain repaired.
Some home owners call a local handyman to fix the problem, this might be possible if they can get into the pipe and pull the roots out, but most likely they won't have the tools or equipment like our CCTV drain camera to see deep inside the piping system. So while they may create a temporary repair to the blocked pipe you have no idea how bad the extent of the problem really is. That's why hiring a licensed plumber for things like blocked toilet, drains or plumbing makes more sense.
What are the indications of a blocked sewer pipe that needs repairs?
Many people don't realise their sewer plumbing has a blockage until they experience sinks that don't empty quickly or begin smelling odours around the house. These are the early indicators that water can't flow freely through your plumbing into to the sewer system.  The most obvious sign of blocked plumbing is water drains slowly from a kitchen sink, bathroom vanity or the toilet bowel water will rise sharply when you flush, then drain slowly. You might sense a foul smell in a hallway or laundry from time to time as well.
At other times you may notice there are areas of your grass in the backyard that is quite wet or a patch that seems to grow really fast compared to the rest of the lawn. That is an indicator of water under the ground. Other times you may see water seeping from cracks or joins in your footpath, driveway or where walls meet the outside of your home. 
There are many different examples that can indicate issues with your plumbing. The only way to really understand what is happening is hiring a licensed plumber that has CCTV Camera inspection equipment so they can look inside all the plumbing to identify what the issues are. Once the plumber can see what is causing the blockage they can assess how bad the situation is and then work out potential repair options to resolve it quickly.
Can it be expensive to remove tree roots from a blocked sewer pipe?
For this client she was calling our plumbers up to six times a year to to a high pressure water jet blast of her plumbing clear what we could from the tree roots. Of course this was really only a temporary repair & even though we had explained this, the owner was happy to take this option. The long term repair solution was either to remove the tree or replace the sewer plumbing. 
So in this scenario it meant spending up to $350, up to six times a year so around $1,800 per year on plumbing repairs for the blocked pipes.
Eventually our client had enough and decided to replace as much of the accessible sewerage our plumbers could get to which meant a complete new sewer line to pick up two bathrooms and the kitchen. The budget range for this scale of work is between $20,000 and $30,000 as it is quite extensive, but it creates a long term repair solution while improving the quality of the properties waste disposal capabilities.
You must use a licensed and qualified plumber for this type of work to ensure it is done correctly and to current Australian Standards.
What our plumbers did to repair the piping
Nu-Trend has a team of licensed plumbers in Sydney and we also have our own tools and excavation equipment that is specifically used to dig up old plumbing to replace it. So for this property in Rosebery we were able to start immediately so that our plumbers could run a new 6-inch mainline to connect from the front of the house to the back of the boundary including a new water line and tap.
There was a slight delay with a pipe needed to be re-patched, although because our plumbers always have the right tools and equipment on hand there was only a 20-minute delay. 
Nu-Trend did all the excavation work, laid the new piping then completed the backfill and compacted everything to return the site to a usable state quickly. By the time we were finished the owner said it was like it had always been there, just the way we like it.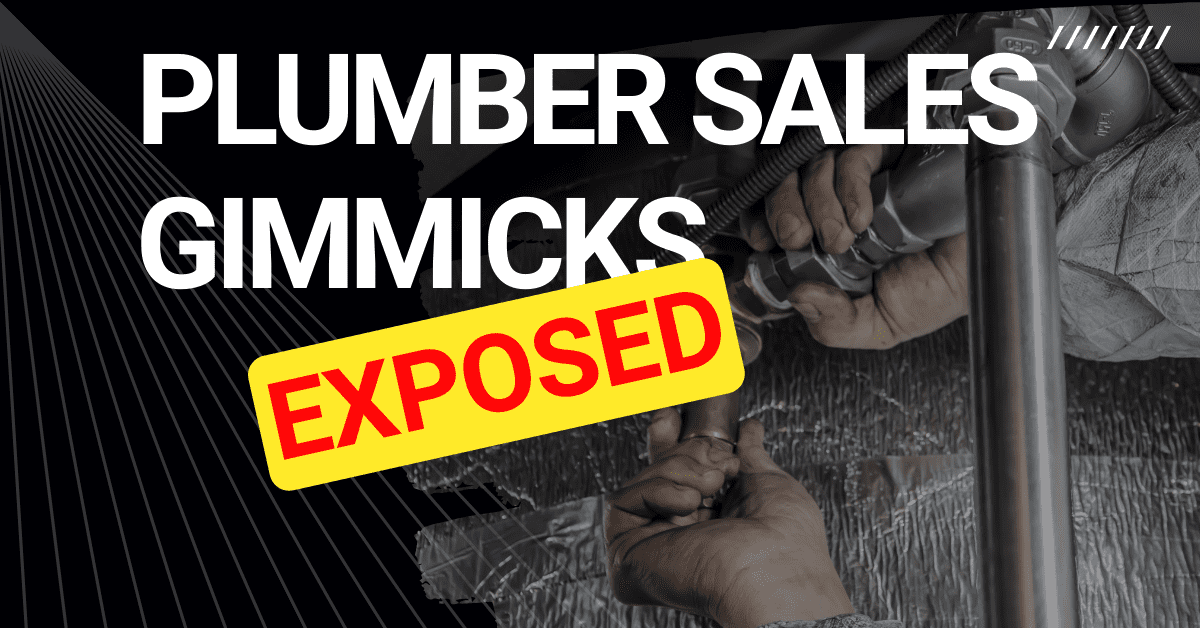 We uncover some of the most common sales gimmicks used by Sydney plumbers & explain how you can avoid getting ripped off when getting quotes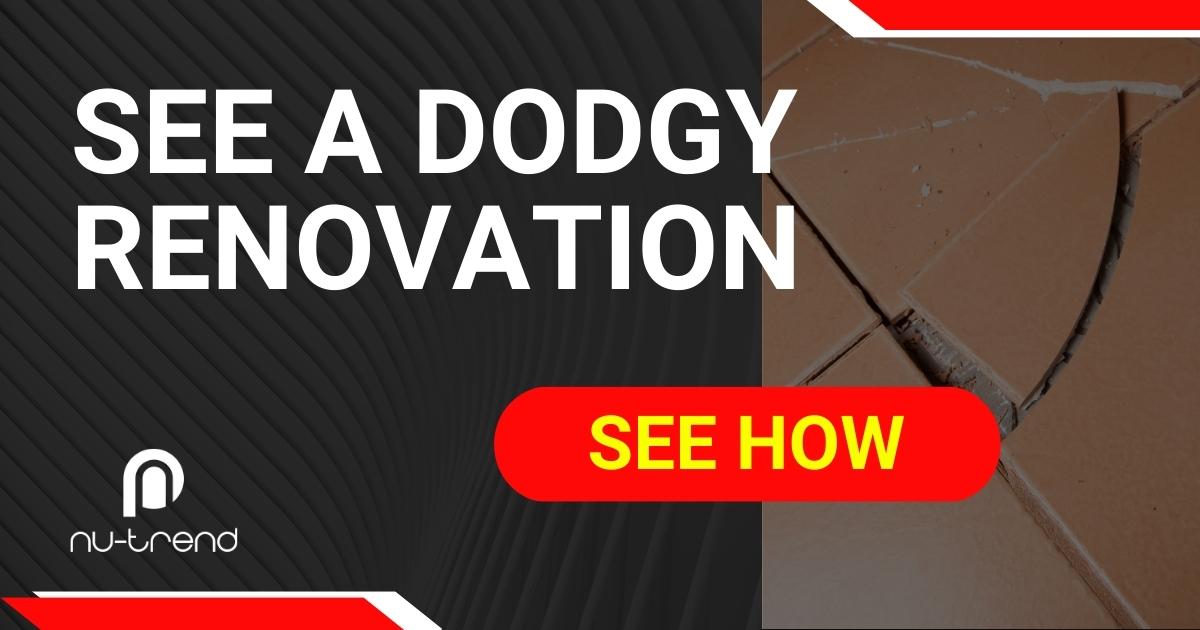 Nice uniforms, stylish work truck, fancy iPads & perfect photos can hide low cost bathroom renovations that are poor quality, see these examples for proof
Local | Licensed | Insured

Protection for home owners.
Local Sydney contractors.
A qualified and licensed renovator.
Public liability insurance for peace of mind.
Drainer | gas fitter | plumber | renovator
Nu-Trend is a Sydney company with more than 15 years experience completing bathroom renovations & solving plumbing problems. he Directors Rob and Rick are hands-on, and provide a personalised service.
STANDARDS AUSTRALIA AS/NZS3500:2018 Compliant
All the work carried out by Nu-Trend is AS/NZ3500:2018 compliant. It is the Australian Standard for Plumbing and Drainage in NSW as set down by Standards Australia and the Australian Building Codes Board. They give the plumbing industry technical direction to enable compliance with required regulatory frameworks.
15 years experience with a written commitment.
Rick and Rob are the hands-on directors for Nu-Trend. Rather than hire sub-contractors and manage their business from a distant office, they are on the tools, at your site & working towards delivering your bathroom renovation or plumbing service. It means you are talking directly to the owners of the business, the guys who are accountable and responsible rather than via email or through customer service teams.
It is why they are able to provide a written guarantee that demonstrates their confidence in standing by the quality of their workmanship and the service they deliver to every single client.
They have a very single minded commitment to deliver a high level of professionalism and quality, they've been doing renovation contracting in Sydney for 15+ years.