A plumber in Sydney can convert a kitchen sink tap
Old kitchen taps can be converted

 

Install a pull down mixer to create more space in your sink

 

A plumber can convert tap installations in a kitchen
This home owner in Epping, Sydney had a single mixer kitchen tap which worked ok, but combined with the shallow sink it meant there wasn't much room to fit a large pot or frying pan when doing the washing up. So instead of installing a new kitchen sink, they decided to convert their single tap mixer into a new, modern, pull down kitchen sink tap.
A plumber that can remove old kitchen taps in Sydney
You can replace your old kitchen tap
Nu-Trend is a plumber in Sydney that can remove old kitchen single mixer taps so that you can install either a different design of tap or just a different style or colour. Even if your kitchen tap isn't leaking you might just want to get it updated to give you better functionality, a different look or a new style to match other elements in your kitchen. 
One of our licensed plumbers can professionally remove and prepare the kitchen sink to then install a new tap. We can also check the plumbing under the kitchen benchtops as well as the hoses to make sure everything is working correctly.
We replace kitchen taps for houses, units, apartments or rental properties in Sydney
Why replace a single mixer kitchen tap for a pull down tap mixer?
Create more space around your kitchen sink
A lot of older homes have double kitchen sinks and the idea is maybe you soak in one sink and rinse off in another. Although to save money most of the sinks that were installed in homes in Sydney were quite shallow. Modern interior designers will install very deep sinks that can take a large pot or lots of dishes.
So to create more space around your kitchen sink you have a few options;
Renovate your kitchen and replace the existing sink completely with a new one.

Retain the existing sink but install a taller single mixer tap so there is more space between the tap head and bottom of the sink.

Remove your single tap mixer in the kitchen and install a pull down tap mixer that has a flexible hose connection and can be moved around.
How does a pull down tap mixer create more space around the kitchen sink?
A pull down tap mixer is usually taller than standard single mixers so that it can house the extendable hose and provide plenty of reach to the left or the right. By raising the minimum height of the tap from the base of the sink you create more usable space when you are washing things in the sink.
This extra space means you can put larger items in the sink and the tap head won't get in the way. The pull down design means you can have a flexible tap head that can disperse water wherever you need it. This eliminates the need to install a deeper kitchen sink to achieve the same outcome. 
Most pull down tap mixers will also give you the option of different spray types, either a standard water flow or a 'shower' type of flow to help with your washing up duties.
What should you consider if you want to install a pull down mixer?
While the top part of the pull down mixer looks similar to most other taps, it is under the benchtop that you have to think about. There has to be enough space for the water extension supply to be pulled from the tab and have the weight placed to pull it back down again. Some cabinetry may have shelving under the sink where there is not much space for this to occur.
Depending on your kitchen it may be necessary for the plumber to adjust the shelving by cutting a hole to enable the pull down element to function correctly. This might be a simple hole that is cut or some other adjustment depending on the set up.
Is a pull down tap mixer a good idea to install in a kitchen?
The model you choose to install will depend on your tastes and the functionality you are after with lots of options available there is something that will suit each scenario and budget. 
Pull-down taps give you better control of where the water is being dispersed. Washing dishes becomes so much easier when you are using a pull down kitchen sink tap because of the diverse spraying patterns you can achieve.
This is why cafe's and restaraunts use them in their commercial kitchens, it saves on labour costs & the amount of time it takes to wash dishes. The ergonomic design also requires less movements to use it, so it is good for people that have joint pain.
How much does it cost to install a pull down tap mixer?
The average price of a pull down tap mixer to buy is $300 inc gst if you average out all the cheap vs expensive models. The cost to install a pull down tap mixer will depend on how easy the access is in the kitchen, if the plumbing has to be adjusted or if cabinetry has to be changed. Most plumbers in Sydney will charge between $150 and $300 inc gst to install a tap mixer assuming it is during normal working hours and there are no other issues that need to be repaired.
If the pull down is replacing a double tap mixer set up then you also have to consider the repair costs to cover the old tap handle holes.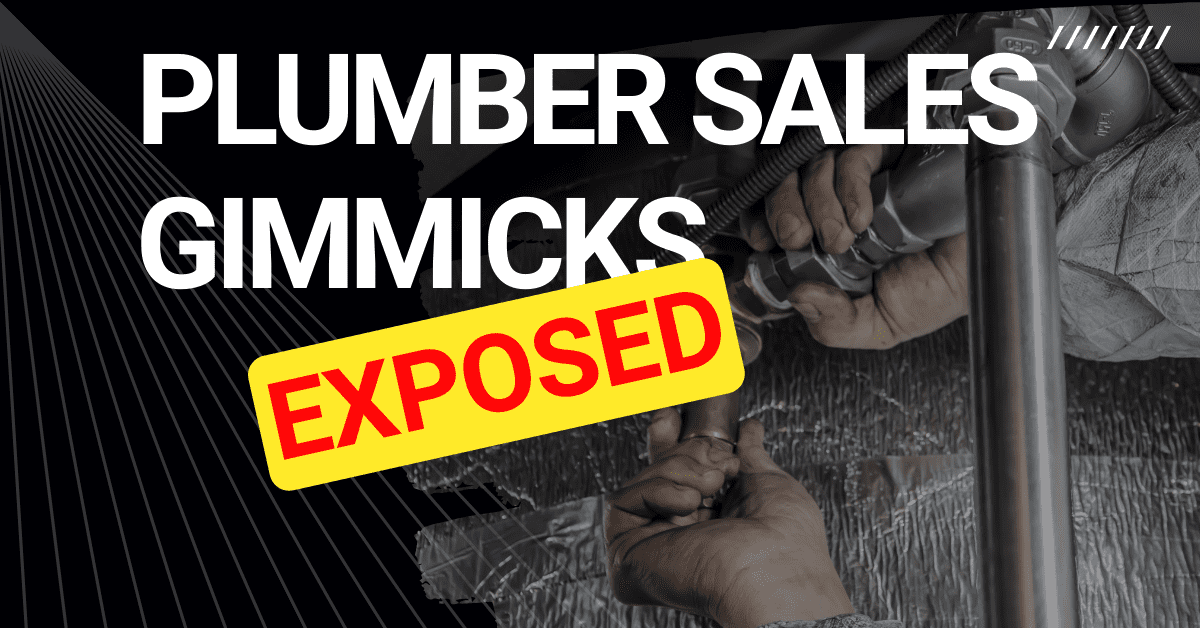 We uncover some of the most common sales gimmicks used by Sydney plumbers & explain how you can avoid getting ripped off when getting quotes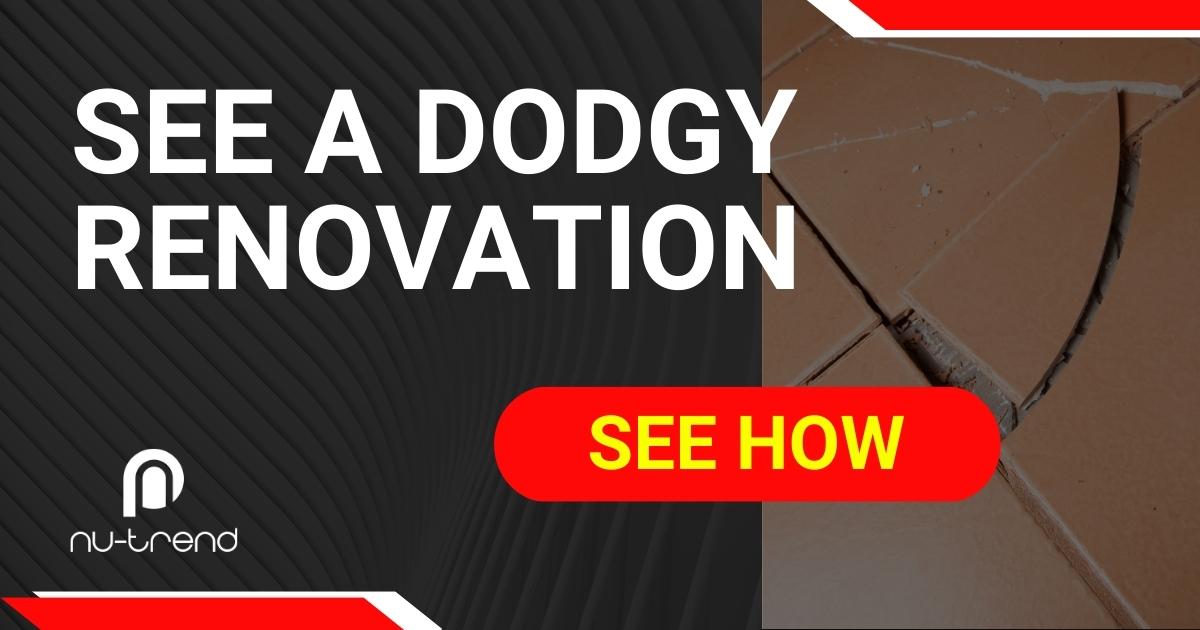 Nice uniforms, stylish work truck, fancy iPads & perfect photos can hide low cost bathroom renovations that are poor quality, see these examples for proof
Local | Licensed | Insured

Protection for home owners.
Local Sydney contractors.
A qualified and licensed renovator.
Public liability insurance for peace of mind.
Drainer | gas fitter | plumber | renovator
Nu-Trend is a Sydney company with more than 15 years experience completing bathroom renovations & solving plumbing problems. he Directors Rob and Rick are hands-on, and provide a personalised service.
STANDARDS AUSTRALIA AS/NZS3500:2018 Compliant
All the work carried out by Nu-Trend is AS/NZ3500:2018 compliant. It is the Australian Standard for Plumbing and Drainage in NSW as set down by Standards Australia and the Australian Building Codes Board. They give the plumbing industry technical direction to enable compliance with required regulatory frameworks.
15 years experience with a written commitment.
Rick and Rob are the hands-on directors for Nu-Trend. Rather than hire sub-contractors and manage their business from a distant office, they are on the tools, at your site & working towards delivering your bathroom renovation or plumbing service. It means you are talking directly to the owners of the business, the guys who are accountable and responsible rather than via email or through customer service teams.
It is why they are able to provide a written guarantee that demonstrates their confidence in standing by the quality of their workmanship and the service they deliver to every single client.
They have a very single minded commitment to deliver a high level of professionalism and quality, they've been doing renovation contracting in Sydney for 15+ years.