We can move hot water systems and relocate them to another location to help to make changes to your homes floor plan.
Our plumbers in Sydney quite often get requests like "Can you move my electric hot water cylinder from the internal laundry to the outside, the distance is about 3 metres away"
At first glance this seems like a really simple request that might not cost very much money at all, although it isn't. 
When you are getting cost estimates to relocate, move, upsize or downsize your hot water heat system the only way this can be done accurately is to get a site assessment by one of our team members. Nu-Trend is a company in Sydney that can provide a free quote to solve plumbing challenges like moving a hot water system.
The reason we suggest this is because there are a number of aspects that need to be considered such as;
What is the current size of the piping and how far would it need to be extended or moved to
What is the distance from the new location to the current bathroom or kitchen set out 

What surface the heater water system will sit on either inside or outside 

Are there any windows, walls or other constraints which may effect venting for products like gas heater systems 
Does the electrical wiring need to be upgraded for any reason, safety switches added, the voltage need to be set higher/lower?
Is this movement going to add or subtract from the energy efficiency of your property 
Will any patch work be required where the old water heater was installed previously
Does it need to be converted from electric to gas or visa versa 
If the unit is going to be moved outside will it have adequate protection from the weather to avoid dust, debris or other objects damaging it.

Is it the right size & capacity for your current needs
One of our licensed plumbers can help you diagnose these things with a quick 
10-15 minute on site meeting and help you work out the potential water heater relocation costs
 involved and what options are available to move your hot water tank
.  
Nu-Trend is a very experienced, licensed Sydney plumber that can service, replace or move hot water heater systems. You might want to move an internal unit to be placed outside or bring an outside unit inside. Our team are also experienced at installing hot water heater systems for units, townhouses, houses or even commercial properties. 
In the example below we were asked to move a Rheem Hot Water Heater System to help the owner with their planned bathroom renovations that was about to have the floor plan altered. This included moving walls and then relocated the hot water tank to make more space in the house. Nu-Trend is an experienced plumbing contractor in Sydney that can not only help with hot water system installations but also moving the plumbing or services to another location as required.
You need to engage a licensed plumber and electrician to move a hot water system safely
We have seen some property owners in Sydney attempt to move a hot water system on their own but every time it has lead to all types of issues. You might be very lucky and it only has to move a few centimetres, so the existing connections might have enough play for this to happen. It doesn't cost a lot to move a hot water tank and to get it done professionally in Sydney by a hot water system plumber who is licensed.
Although, there are so many things to consider when it comes to moving an appliance that contains a high pressure water supply, electricity & water storage. Apart from the obvious water damage a burst hot water system can cause, there is a high risk of electrocution as well.
Therefore it is not wise for people to try and move these types of major household appliances themselves and these are some things to consider;
If the hot water system is old then the tank could potentially be fragile and if not moved correctly it could fracture & cause leaks. You might not even see it immediately, but if the joins are weakened, then over time they can slowly come apart and water begin to leak.
There are a number of regulations that need to be met which only a qualified plumber can ensure are met.
If your hot water system us under warranty you can void it by not using a qualified plumber.
Moving a hot water tank involves dealing with plumbing, electricity and maybe even a builder who has to engineer the flooring to handle the weight of a unit when full of water.
It is possible to move or relocate a hot water tank if you are planning a renovation
A hot water tank is one of the most common household appliances all homes have in Sydney. Just like an oven, stove, toilet or shower a hot water system is one of the most basic things we need to live comfortably. For a lot of older homes the hot water tank might be installed indoors inside a cupboard in the laundry, under the stairs or in a spare storage room.
If you want to make space inside your house as part of a renovation then we can help you plan the costs of relocating the tank to a location outside. We would make sure the plumbing, electrical wiring, floor surface and outdoor area are suitable to install an existing or new tank.
Sometimes extra preparation has to be done to make sure it will be safe and secure to do this type of major appliance relocation. You'll be surprised at how many water tanks we service that are rusty, suffer from corrosion or don't work property because they are exposed to the elements outside or not installed correctly.
The most common reason for wanting to move a hot water system will be to adjust the size of a internal room in the house. Maybe you want to make the laundry bigger, combine the bathroom & laundry, convert a powder room or even a bedroom into a bathroom. Whatever the reason Nu-Trend can help you work out the costs, the scope of work required as well as manage the plumbing or renovation aspects as well. 
There are quite a few steps you have to consider when moving a hot water tank.
If you are thinking about moving your hot water system there are quite a few things to plan for before it is done. Nu-Trend has many years experience helping property owners moving hot water systems and not only do we provide an affordable rate to move systems like this in Sydney but can even assist with minor alterations to windows, walls or doors to complete a move.
Sometimes it can be relatively easy if the unit is only moving a small distance, the existing piping or connections might be able to be extended.For this project this is how we moved the hot water tank;
Disconnect the copper cold water inlet feed and hot water copper outlet to existing hot water unit.
An electrician disconnected the electrical feed which powers up the system.
We left the existing brass nipples screwed into the tank and carefully lifted it to its new position.
The property owner in this situation wanted to maximise the space available in their laundry so we moved the hot water tank to open the laundry room up.
We were able to use an outside already that already had a bricked nib area which was also under cover. This was a great spot because even though it is outdoors it is still weather proof, meaning there isn't a lot of sunlight, it reduces the chance of rain damage and will prolong the life of the hot water system. So we prepared the location for the hot water tank will be moved to including a base that was ventilated and raised.
The relatively easy part of this project was extending the cold and hot copper piping 8 metres through the ceiling space to re pick up the hot water system.
The 3/4 copper pipe cold water inlet feeds and fills the units & the 1/2 inch copper hot water outlet feeds the house with hot water after the water has been warmed up.
With this hot water unit there is a provision flow and return line for a potential solar panel system if the owners ever want to convert this to a solar powered hot water unit, at the moment this is not connected as the owners didn't want to upgrade to solar panels for now.
The electrical ran his power and connected this up
Depending on the scope of work we can also then help repair any holes in walls or capping old piping to ensure there is no evidence left behind of the old installation. That is the benefit of using a licensed plumber in Sydney like Nu-Trend who also have experience doing bathroom renovations.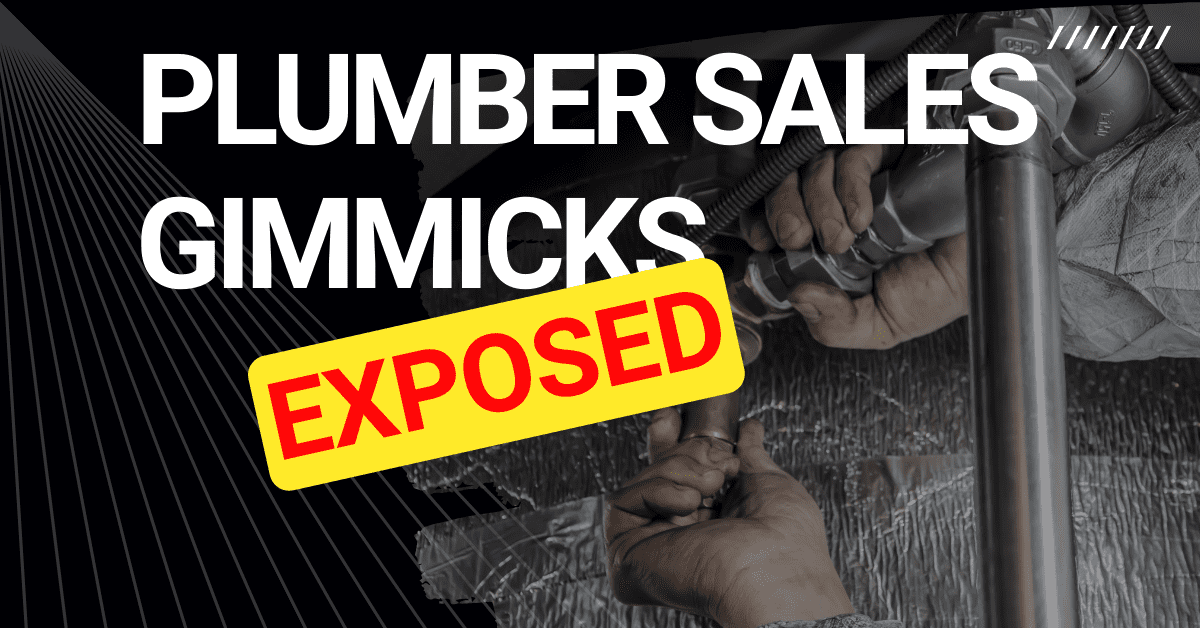 We uncover some of the most common sales gimmicks used by Sydney plumbers & explain how you can avoid getting ripped off when getting quotes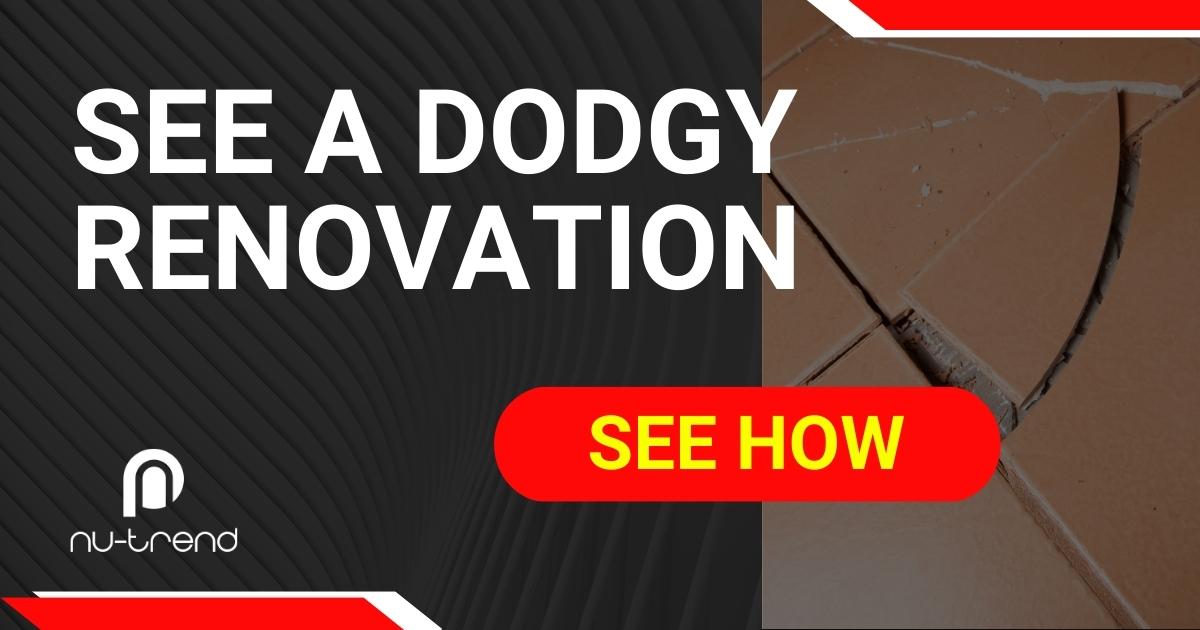 Nice uniforms, stylish work truck, fancy iPads & perfect photos can hide low cost bathroom renovations that are poor quality, see these examples for proof