A retro vintage bathroom renovation using 1950's interior design in Lindfield
A vintage style renovation for bathroom, laundry & kitchen created by Brooke Aitken Design
Nu-Trend Plumbing and Bathroom worked very closely with Brooke Aitken Design to complete this vintage, retro inspired, house renovation project for a property on the North Shore in Sydney. Brooke Aitken Design is an architect team that believes that interior design is essential to creating seamless & coordinated results that can inspire while adding value to any property.
The renovation design brief for this project the bathroom, laundry and kitchen, Brooke Aitken Design described it as;
"A cute 1950's renovation where the Clients loved their 50's style kitchen but it needed to have its services upgraded. We created a retro design that appealed to their love of the original but with new flair and fixtures. A happy fun house. This included connecting the kitchen to the laundry with a complimentary splashback colour to be a backdrop to the kitchen's green while moving the dishwasher and fridge into the kitchen so the laundry has more usable bench space"

 
Working with Rick and Rob has been an absolute pleasure. They are easy to work with, warm spirited yet professional and eager to please clients and architects alike. Their attitude and work displays their belief that there is no job too small or too great for them. We would be very keen to work with them again on upcoming projects and would recommend them to anyone.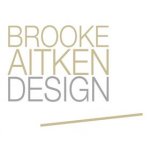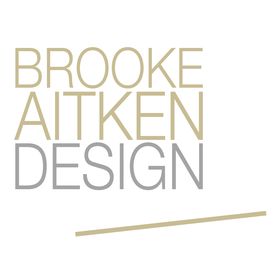 We found Rick and his team to be professional and passionate, caring and responsible. A pleasant surprise was how communicative Rick was in writing. Great summaries of where we were at and what was outstanding. His team were lovely, tidy and all his tradies were respectful. Nothing was too much trouble.
Why use a designer for a retro vintage bathroom renovation project in Sydney?
Designers use the latest techniques & construction methods
Nu-Trend Plumbing and Bathroom Renovations have worked on hundreds of different projects over the years and if we are completely honest there are some renovations where using a designer would have solved many challenges to create a better finished project. Using an architect or an interior designer means you are hiring someone who is trained in high quality design techniques, construction methods and how to use different materials or colours together. It makes renovating a lot easier as many of the tough decisions get made by experts.
An interior designer can help solve problems quickly
A designer can help solve various problems on a site to improve floor plans, functionality and even style whether it is a residential or commercial property. For home owners it can be the difference between copying something from a magazine that is the same as everyone else to creating something truly unique for your house.
Interior designers are experts in their field
Interior designers spend about three years studying spatial, structural and material elements of built interior environments. It means they can help create the colour scheme, the right accessories, furniture and design cabinetry to suit your specific needs. They typically are quite creative and are skilled visual communicators that can quickly understand the relationship between your interior space, how you'd like to live in it & interpreting that into a design that will suit your renovation project.
What products were used in this house renovation?
Here are some of the main items used in this retro house renovation project to give the rooms a modern feel. As you can see the list is quite long and this can add up quickly so it is important to understand how to work our your renovation budget in the planning stages.
Interior Design:
Brooke Aitken Design
Tiles from:
Mosa Tiles
Products from:
Reece, Winning Appliances & IKEA
Reece Posh Domaine Rail Shower with 3 Functions in chrome. This is a practical and functional shower mixer with a contemporary design for modern family bathrooms. With three spray functions to choose from and air technology for a soft, lighter and more voluminous shower;

Standard Spray
Massage Spray
Combination Standard/Massage Spray
Reece Aiko Shower Mixer Tap Chrome
Reece Luka Ceramic Disc Basin Set Chrome
Reece Posh Domaine Rimless Close Coupled Back to Wall Toilet Suite
Reece Dorf Kip Toilet Roll Holder Chrome
Reece Mizu Soothe Single Towel Rail 600mm Chrome
IKEA KALKGRUND shower shelf, chrome- plated
Reece Kado Lux Square Channel 97mm DN80 Waste Satin
Universal Fans Chico 150 Wall/Ceiling Exhaust Fan
Reece Posh Domaine 750mm Floor Mount Vanity Unit Conventional Centre Basin Acrylic Top
Reece Mobi 32 x 600mm Grab Rail Polished Stainless Steel
WallPops Sevilla Peel & Stick Floor Tiles
Beacon Lighting MFL by Masson Roomy LED White Flush Mount in Warm White
Glennon Tiles New Vintage GT06671 Glazed Gloss Ceramic Wall Tiles
Ikea ÄLMAREN Kitchen mixer tap w pull- out spout, stainless steel colour
Ikea GRUNDTAL Drying rack, wall, stainless steel
Winning Appliances Abey 45L Single Inset Laundry Tub with Overflow LT120B
Retro house renovations before and after photos
* Please note these photos are a mix of standard mobile phone and professional property photographer images.
The original bathroom and laundry before we started the renovation
During the construction of the bathroom and laundry renovation project
Photos of the completed bathroom & laundry renovation
Palm Beach Blue Encaustic look floor tiling in a bathroom in Sydney
The Palm Beach Blue Encaustic look floor tile is a 300 x 300 sized tile that has a thickness of 6mm with a matt finish and slip rating of P3. It has a lightly textured feel like a painted wall and its made of porcelain with a low water absorption rate of 0.5% < 3% vitrified. It has a cushioned edge which is easy to clean or maintain and is suitable for floors, walls, indoors or outdoors. You can even use this tile as a pool waterline tile.
The slightly Moroccan inspired design can add interest to a bathroom especially when all the walls and furniture are in single colours.
What did we do in this retro vintage bathroom house renovation?
#1 PROTECTED THE PROPERTY
Doing as many house renovation projects as we do, we understand how stressful they can be for people trying to live through them. Most tradies also make a big mess. We make sure we protect your property with floor and wall coverings to make sure nothing is damaged while we are renovating your house.
#2 ROOM DEMOLITION & PREPARATION
Our professional renovation service helps you every step of the way from the initial planning to demolishing your room.
For this renovation project we completely stripped back the walls in the bathroom so that a new shower, toilet and vanity could be installed. This also means you are starting from scratch with no hidden surprises.
#3 PLUMBING & FLOORING INSPECTION
Nu-Trend is a licensed plumber which is an advantage when you are renovating a bathroom. For every project we inspect all the plumbing to make sure it is ready for use. We also then check things like he walls and flooring, for this project we discovered there were issues with the sub floor;
The cement board flooring was thinner than usual.
The timbers the cement board sit on were rotted from water damage from failed water proofing. 
There was termite damage
Rather than continue we helped to rectify these issues.
#4 TAKING CARE OF THE PROPERTY
It is the small things that count. We will check things like how your pets get into the house, if neighbours require access to driveways or other things that are important to how you live in your home to make sure everything goes smoothly during a renovation. 
Some renovation contractors will not include this in their service, they might leave the rubbish from the demolition in your backyard or on the street. Nu-Trend will make sure all the materials and rubbish that are not used are removed neatly ensuring your property isn't left in a mess and neighbours are happy.
#6 WORKING WITH THE DESIGNER'S PLANS
Brooke Aitken Design provided very clear plans for each room of the renovation that included all the details required for this project to be completed.
The Nu-Trend Plumbing and Bathroom Renovations team are able to take all of this information to apply it to the room to ensure accuracy and high quality finishes to your house renovation project.
#6 PRECISE MEASUREMENTS & PREPARATION
We make sure that each part of the renovation project is not only done in accordance to Australian Standards but is precise, measured and correctly prepared.
This includes things like doing a laser level check for the screed and tile height pre start off the plan to make sure the right falls are created.
For every bathroom renovation project we do we will typically have custom designed drain grates created so they fit your space perfectly. 
Same applies for most shower renovations that we do, rather than use off the shelf screens, in most cases we will recommend a custom cut shower screen so it can perfectly fit your room.  
#8 BATHROOM PLUMBING INSTALLATION
Once all the demolition work has been completed and the room is ready to be renovated Nu-Trend Plumber and Bathroom Renovations will then carry out all the construction of your new bathroom.
Our team will co-ordinate all the tiling, painting, electrical work, waterproofing, carpentry, fit off, installation of your new fixtures through to final sign off & handover.