Learn more about Bathroom Renovations: Why A Bathroom Niche Is A Great Idea
Sydney bathroom renovations for houses, apartments or units.
A bathroom niche is essentially a nook in the wall where shower or bath products can sit without using shower hangers or other devices to hold your products.It becomes the perfect place to store all your essentials in a clean, tidy way.
Whether it's a renovation or new construction, wall niches are a great way to create more space in your bathroom. A niche or shower shelf is easy to install and offers the perfect place to put your bathroom utensils.
Nu-Trend was formed just over 10 years ago by father and son team, Rick and Michael Karagiannis.
Michael has been in the industry for more than 20 years, passing his knowledge and expertise to Rick as the family tradition lives on.
Rick has always enjoyed the finer elements design details. Not content with solving plumbing problems he soon broadened his skills to also do bathroom renovations in Sydney. A perfect match with hundreds of reviews later & beautiful bathrooms being enjoyed by hundreds of people.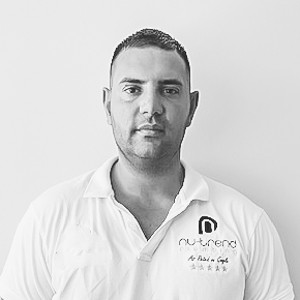 The passionate business owner who loves his job, always goes the extra mile & who many say "is too good for the industry"
Rick dislikes the typical industry behaviour and firmly believes in 'no gimmicks' and upfront, honest work.
Years in the industry: 15
Expertise / specialty: A hands-on Director and business owner who provides leadership for the team.
Qualifications: Licensed Plumber, Bathroom Renovator.
What he loves about his work? I love helping people when someone wants something and we achieve what they are after it's rewarding for me.
Funniest on the job story: Doing a job on a live sewer stack and someone flushing the toilet while we were underneath. It was quite brown, but you had to laugh.
Favourite brand of bathroom product: Caroma Products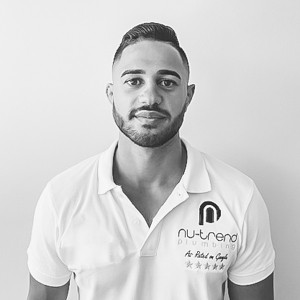 Robert is the co-owner of Nu-Trend who loves walking into different scenarios every day & trying to solve problems quickly. 
He is the organiser in the team, keeping the boys on track each day. Some dub him the 'pretty face' of Nu-Trend. 
Expertise / specialty: Quoting, team organisation and logistics to keep everything running smoothly.
Qualifications: Licensed Plumber and Bathroom Renovator.
What he loves about his work? Doing something different every day and working with really good people to solve a range of everyday problems.
Funniest on the job story: Pranking the boys with fake emails or calls and waiting to see their reactions. Funny at times but a good way to practice real situations.
Favourite brand of bathroom product: Boffi Products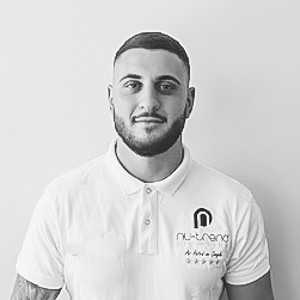 Chris joined Rick and Robert a few years ago as the number of jobs and bathroom renovations began to increase.
Ever reliable Chris gets stuck in when the hard work is required and provides the Nu-Trend team with a lot of the hard yakka.
Expertise / specialty: Maintenance and domestic plumbing for houses or unit apartment blocks.
Qualifications: Licensed Plumber with aspirations to learn about renovations.
What he loves about his work?  Seeing Nu-Trend customers satisfied after a completed job where they notice the little details or finishing touches.
Funniest on the job story: Too many to list and he has been thinking about writing a book about funny plumber stories for everyone to read about.
Favourite brand of bathroom product: Boffi Products
Local | Licensed | Insured

Protection for your renovation project.
A qualified and licensed builder.
Public liability insurance for peace of mind.
Drainer  |   Gasfitter  |  Plumber  |  LP Gasfitter 

 Kitchen, Bathroom and Laundry Renovator
Nu-Trend is a renovations company in Sydney that is available 7 days a week. With 15 years experience, the Directors Rob and Rick are hands-on, and provide a personalised service that is fully licensed, insured and qualified.

You can check online with the NSW Department of Fair Trading here
STANDARDS AUSTRALIA AS/NZS3500:2018 Compliant
All the work carried out by Nu-Trend is AS/NZ3500:2018 compliant. It is the Australian Standard for Plumbing and Drainage in NSW as set down by Standards Australia and the Australian Building Codes Board. They give the plumbing industry technical direction to enable compliance with required regulatory frameworks.
Rick and Rob are the hands-on directors for Nu-Trend. Rather than hire sub-contractors and manage their business from a distant office, they are on the tools, at your site & working towards delivering your bathroom renovation or plumbing service. It means you are talking directly to the owners of the business, the guys who are accountable and responsible rather than via email or through customer service teams.
It is why they are able to provide a written guarantee that demonstrates their confidence in standing by the quality of their workmanship and the service they deliver to every single client.
They have a very single minded commitment to deliver a high level of professionalism and quality, they've been doing renovation contracting in Sydney for 15+ years.
No sales tricks, guaranteed.
'No Gimmicks' that's our policy
With so many years in the trade, the Nu-Trend team has seen their fair share of sales tricks, special offers, promotions and other gimmicks to secure business. Rather than copy what everyone else is doing they decided a long time ago to avoid all the typical gimmicks and stick to clear, upfront information and pricing, including the provision of free Quotes. 
Here are the most common sales gimmicks you will see and how they work, keep in mind there is a reason most service industries don't disclose fixed prices.
"The Nu-trend guys just completely renovated our bathroom - 3 bed 1 bath unit. They were quick, friendly and affordable. Very happy with the bathroom. Noticed that the water temperature fluctuated a bit in the shower the first few days. Let them know one afternoon and they came back the very next morning and found the issue (simple fix) and sorted it out while I was at work. Highly recommend these guys, all were a pleasure to deal with throughout"
Jacob
via Google
"The boys at NuTrend recently renovated my bathroom and I couldn't thank them enough! From start to finish the service was more than professional, every question I had they were more than happy to answer making me feel comfortable through the whole process. The site was always immaculate and the end of every work day there was never rubbish left behind. Everyone who has seen our beautiful new bathroom has complimented on every little stylish touch. NuTrend helped my vision for my bathroom come to life! Out of 3 quotes they were the most pricey however I had a gut feeling that they would be the best due to the reviews and recommendations! Can't recommend them enough!!"
Elle
via Google
"I cant give these guys enough praise. Ricky organised all the trades and managed my recent bathroom renovation with such care and professionalism, I wouldn't hesitate to use them again, or recommend them to friends and family. The attention to detail and dedication to their craft was wonderful to see and I am thrilled with my gorgeous bathroom."
Prue
via Google
Learn more about Bathroom Renovations with these information pieces.