What are 10 common bathroom renovation mistakes people make?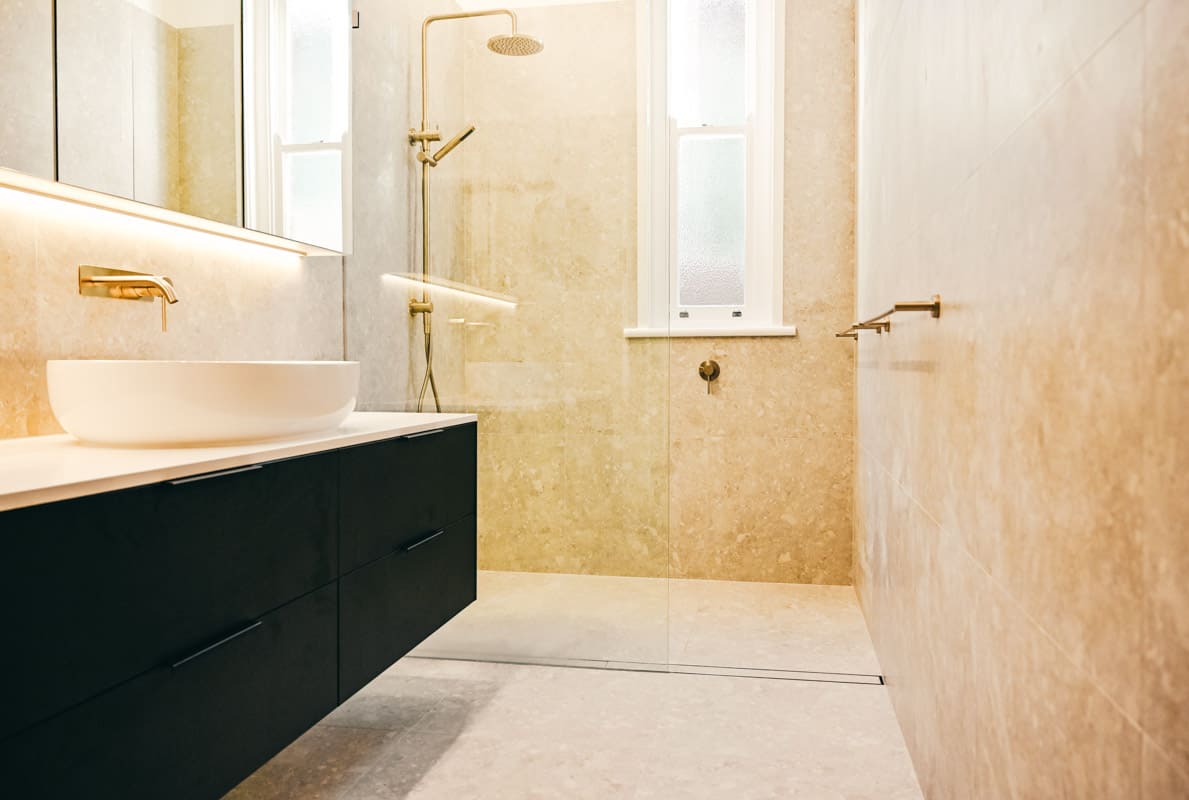 At Nu-Trend we talk to lots of property owners who want quotes for bathroom renovations and we are constantly surprised at how little people know about renovating in Sydney. This sounds like a silly statement and a little rude, but there is so much information available that there is really no excuse to not have a solid understanding about the budget needed and the steps you need to take. There are so many YouTube channels, TV Shows, magazines, blogs etc that have loads of information.
We've written this short explainer article to highlight the ten most common mistakes we see people make. You would be amazed at how many times people ignore our advice, then ask us to come back and fix problems later on. In most cases it costs them double what they originally spent with property getting damaged that need to be rectified as well.
You can avoid making bathroom renovation mistakes with the right preparation.
Doing any type of renovation to your home can be an exciting project to undertake and it can transform how you live, add value to your home or give you that indulgent space you always wanted. Here are some examples of our recent work & the advice for people thinking of renovating, our focus is to ensure you get incredible results that will be high quality and last a lifetime.
Here are some of our recent bathroom renovations in Sydney that Nu-Trend has completed. The majority of the projects we are contracted for are complete bathroom renovations where the room is completely stripped so that the flooring, walls, tiling and waterproofing is installed brand new.
Local | Licensed | Insured

Protection for home owners.
Local Sydney contractors.
A qualified and licensed renovator.
Public liability insurance for peace of mind.
Drainer | gas fitter | plumber | renovator
Nu-Trend is a Sydney company with more than 15 years experience completing bathroom renovations & solving plumbing problems. he Directors Rob and Rick are hands-on, and provide a personalised service.
STANDARDS AUSTRALIA AS/NZS3500:2018 Compliant
All the work carried out by Nu-Trend is AS/NZ3500:2018 compliant. It is the Australian Standard for Plumbing and Drainage in NSW as set down by Standards Australia and the Australian Building Codes Board. They give the plumbing industry technical direction to enable compliance with required regulatory frameworks.
15 years experience with a written commitment.
Rick and Rob are the hands-on directors for Nu-Trend. Rather than hire sub-contractors and manage their business from a distant office, they are on the tools, at your site & working towards delivering your bathroom renovation or plumbing service. It means you are talking directly to the owners of the business, the guys who are accountable and responsible rather than via email or through customer service teams.
It is why they are able to provide a written guarantee that demonstrates their confidence in standing by the quality of their workmanship and the service they deliver to every single client.
They have a very single minded commitment to deliver a high level of professionalism and quality, they've been doing renovation contracting in Sydney for 15+ years.