Get a quote to convert a bedroom into a new bathroom in Sydney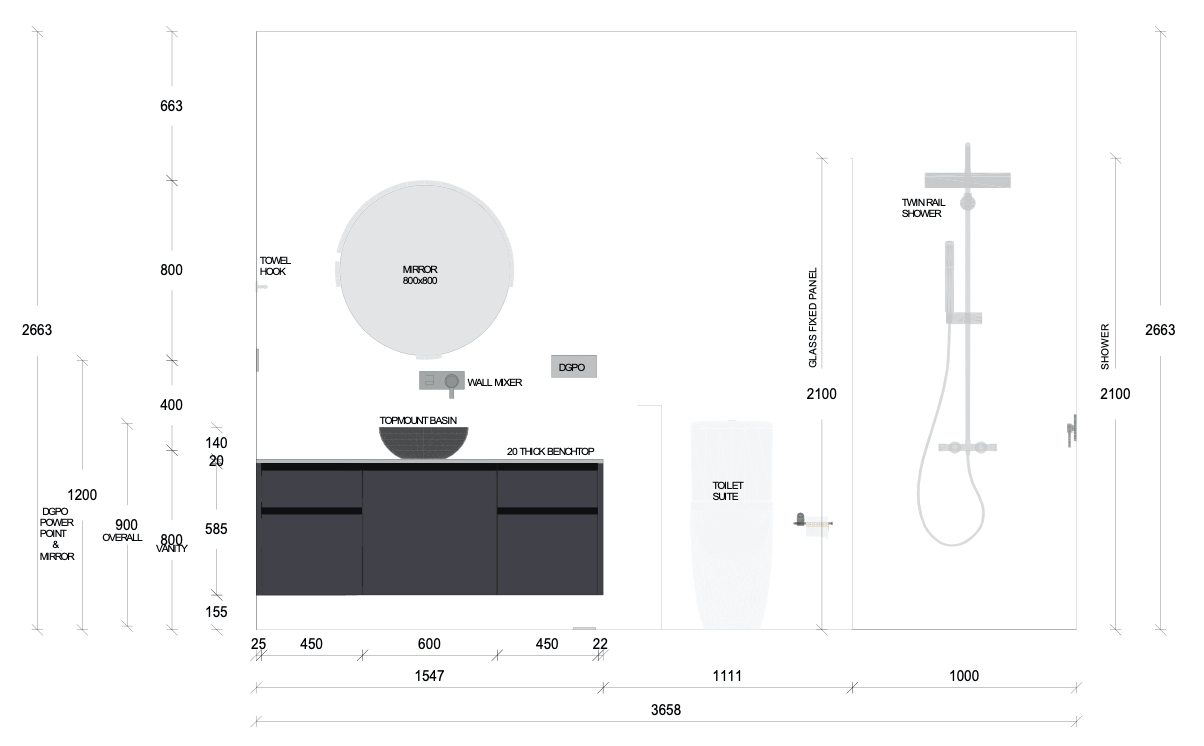 The most cost effective way to increase the value and usability of your home is to convert existing rooms and renovate them to be used for other purposes.
If you don't want to extend your house or add a second storey to create extra rooms, then converting an existing storage cupboard, powder room, small bedroom or even a laundry can help you change your floor plan to create a new bathroom in the property.
Depending on the type of house, unit or apartment there will be different requirements to convert a room to be used as a bathroom, especially relating to changing the walls which might require a builder to ensure everything is correctly engineered.  
If you engage with a builder & an interior designer they can create accurate plans, measurements & a new floor plan design that can be used to renovate the newly created room so it can be used as a bathroom.
Taking this approach to bathroom renovating your home means you are using your existing space but for a different purpose or function. It creates opportunities to have a new bathroom ensuite or even a master bathroom.
Turning a bedroom into a bathroom can be done in Sydney
We can provide a quote to convert one of your bedrooms into a bathroom. Nu Trend will provide a free site inspection to determine what's possible to be done & deliver a fixed price written estimate for the scope of work required. 
Here are some of the most common questions we get asked about converting bedrooms
Can a powder room be converted into a bathroom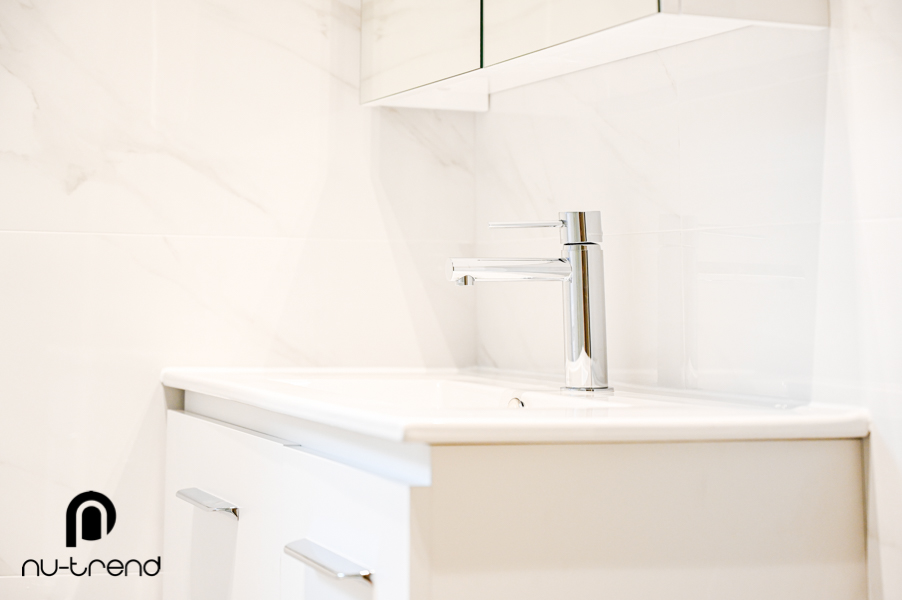 In many homes there is a powder room and it got its name because in most cases this tiny bathroom was just used by people visiting so they could freshen up & re-apply their makeup. Over the years the use of a powder room has evolved and for many houses, especially two storey homes, the powder room is similar to a guest bathroom where it has a toilet, sink, mirror & maybe even a small shower.
It is possible to renovate a powder room so that it becomes an extra small bathroom in the house. Using clever design it is possible to have a shower, bath, sink & toilet in a powder room. Using the right selection of fixtures, fittings and slimline products can make it possible for a small 2 x 3 powder room to be transformed. Clever choices can lead to an impactful looking design even if the room is small in size.
Sometimes the powder room is next to the storage cupboard under the stairwell, this space can be combined to make a larger space to renovate with & if this shares a room with a laundry you can even create a combined laundry & bathroom very easily. 
In some situations you might want to add a powder room so that here is a second or third toilet, sink and mirror for people to use. This is most common when people enjoy entertaining or maybe even rent a bedroom on Airbnb. It is the perfect way to make sure people aren't waiting to use the bathroom while adding more functionality to the home. 
Here are some of our recent bathroom renovations in Sydney that Nu-Trend has completed. The majority of the projects we are contracted for are complete bathroom renovations where the room is completely stripped so that the flooring, walls, tiling and waterproofing is installed brand new.
Local | Licensed | Insured

Protection for home owners.
Local Sydney contractors.
A qualified and licensed renovator.
Public liability insurance for peace of mind.
Drainer | gas fitter | plumber | renovator
Nu-Trend is a Sydney company with more than 15 years experience completing bathroom renovations & solving plumbing problems. he Directors Rob and Rick are hands-on, and provide a personalised service.
STANDARDS AUSTRALIA AS/NZS3500:2018 Compliant
All the work carried out by Nu-Trend is AS/NZ3500:2018 compliant. It is the Australian Standard for Plumbing and Drainage in NSW as set down by Standards Australia and the Australian Building Codes Board. They give the plumbing industry technical direction to enable compliance with required regulatory frameworks.
15 years experience with a written commitment.
Rick and Rob are the hands-on directors for Nu-Trend. Rather than hire sub-contractors and manage their business from a distant office, they are on the tools, at your site & working towards delivering your bathroom renovation or plumbing service. It means you are talking directly to the owners of the business, the guys who are accountable and responsible rather than via email or through customer service teams.
It is why they are able to provide a written guarantee that demonstrates their confidence in standing by the quality of their workmanship and the service they deliver to every single client.
They have a very single minded commitment to deliver a high level of professionalism and quality, they've been doing renovation contracting in Sydney for 15+ years.