Small bathroom renovating contractor in Waverley
Renovating a small bathroom in an old apartment block is one of the most common briefs that we work with. In Waverley there are thousands of high rise, high density, apartment block buildings that were originally built in the 60's and 70's. The style back in the day was beige bricks, small windows, rooms that were relatively dark, didn't have a lot of ventilation and the space layout isn't super practical in most cases because cabinets, furniture & interior design hadn't really evolved much.
For this small apartment in Waverley we had to work with the existing framework which meant using the plumbing, electrical points and walls exactly as they were. This meant the property owner didn't need to seek council approvals or engage an engineer or builder because there was no structural work being carried out. It also gave the owner peace of mind knowing that the neighbours wouldn't be effected.
We worked very closely with the Client to agree on an interior design that would suit the location & the styling in the rest of the apartment. Luckily the room was in good shape and meant it was relatively easy to being the demolishing work & ensure everything was in perfect symmetry from the floors to the walls.
We were fortunate and didn't run into any unforeseen issues as we worked with all the existing services in place. This transformation was a classic case of going from those 70's style, teal decore finishes, to a fresh & modern look. We can complete small bathroom renovations in Sydney for a house, unit or townhouse. We are able to work with all types of room shapes and sizes creating a design in collaboration with a designer or working with your ideas. For this particular project the home was located in Waverley in Sydney's Eastern Suburbs.
It was greed that the room space would be renovated to feel more open with a new bath and shower combination installed, simple glass screen and beautiful large white tiles to reflect as much light as possible from available small window opening. We didn't want the design to be too plain so we opted for a herringbone tile design for the front of the bath to give the room a nice visual feature when you walked in. This also broke up the walls and flooring nicely to give it a softer look.
Using textured or patterned tiles is becoming very popular these days, have a look at some of the most recent trends.
What did we do for this small bathroom renovation?
Our scope of work for this small bathroom renovation was extensive and included the following;
Managing the demolition of the existing bathroom.
Removing all the rubbish.
New ceilings & painting.

Obtaining Strata and Local Councils approvals for bathroom waste disposal.

Some of the electrical work.

Minor carpentry work for the existing door and skirting.

Waterproofing and certification processes.
All the tiling.
Re-connecting the existing plumbing services.
So ultimately it was all about creating a modern, functional bathroom suitable for modern times. So it had to be practical, not too luxurious and within budget, it proved again that no matter the size of the space there are always to add value to your property by being clever about the materials and choices made.
A review for our renovation work
"These guys know what they are doing. Nu Trend renovated like machines, great builders with high attention to detail. One of the best renovation experiences I have had in Sydney"
What was unique about this small bathroom renovation?
The client sourced and supplied all the items that went into this small bathroom like;
Matt black taps.
Herringbone tiles. 
The work was  completed in 3 weeks with a similar room makeover costing between $25,000 – $30,000. 
With a reasonable budget there weren't too many extra design elements added to this project, it was all about being efficient and working with the existing space available.
Is renovating in Waverley difficult to do?
Waverley is an older suburb in Sydney so it has a mix of heritage-listed properties (you can check your property here) as well as a lot of duplexes with two dwellings attached to each other. So doing renovations for your property may require DA Approvals before work can commence.
Waverley Council have some great resources on their website that explains the approval process here.
For most internal non-structural/non-load-bearing internal alterations and renovations, your project will be exempt from needing development approval. The council explains those scenarios on their website here
The other consideration is access because many of the streets are quite narrow so getting materials or debris in and out might add to the labour cost of the project.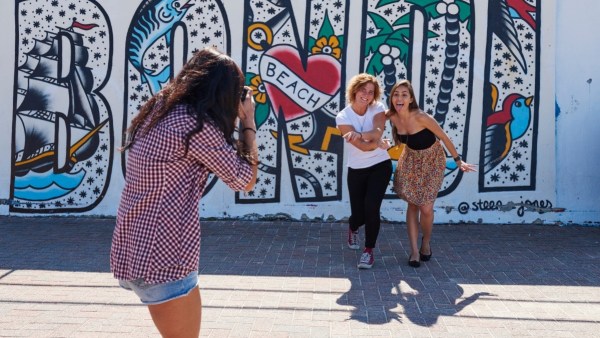 What is the cost of renovating a property in Waverley
$100 – yes, it's true. Just kidding. The cost of renovating in Waverley is really no different to any other suburb in Sydney. The are a billion variables so the pricing will be dependent on exactly what is being done.
Nu Trend can do a site inspection, talk through your renovation brief, design ideas & then provide a fixed price written quotation so you can calculate your costs accurately.
What will vary?
The materials used
The quality of the labour
Products that get installed
Type of tiling
Whether the existing room needs to have remediation to repair flooring or walls
If the floor plan is getting changed which requires services to be moved.
Either way we can help you work out all the required costs to help you budget accordingly.