Using biophilic interior design for a bathroom renovation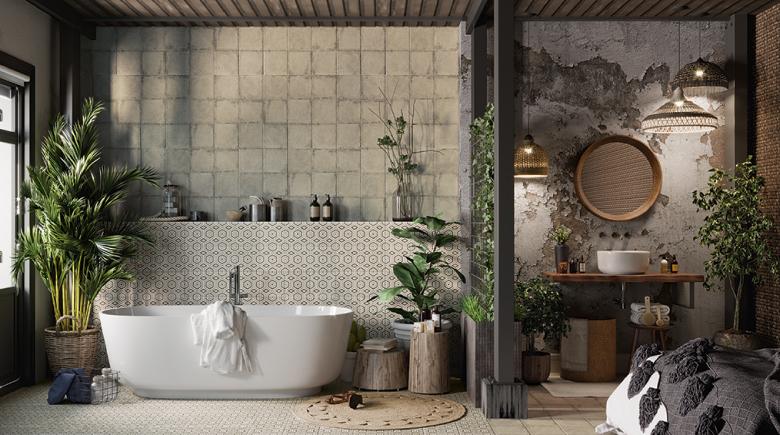 As a rule, bathrooms used to be just a place to go to do your business with very sterile, boring tiles and nothing to entice the desire to stay longer than a few minutes. Although, the bathroom is usually the best place for plants, although foliage is often overlooked in the bathroom, it is often not really thought of as a location to put plants. 
In the past two years, there has been an increasing awareness of the idea that humans have an innate need to connect with natural environments. However, this has become increasingly visible as time has gone by. In the aftermath of multiple lockdowns, we all know what it feels like to crave the outdoors in order to rejuvenate.
The good news is that humans have always been able to find a way to adapt, and as it happens, in this case, that means turning to biophilic design. Several scientific studies support the idea that disconnecting from nature negatively affects our wellbeing in a number of ways. There has been a connection between lack of access to nature and the development of both mood disorders and increased stress levels. Through the use of biophilic design, you can bring nature into your home in order to bridge the gap between indoors and outdoors, allowing us to experience ourselves in our home in a more satisfying and comforting way.
Put simply, biophilic design means bringing the outdoors indoors. It's a way of designing interior spaces to mimic natural landscapes, utilising neutral tones and textures, natural light, lush greenery, natural materials, and organic shapes. This embrace of nature is a part of a larger trend toward wellness design, which aims to comfort, calm, and counteract the negative impacts of spending time indoors. Expect to see more timber indoors and bigger glass walls.
Is renovating using this biophillic interior design hard to achieve?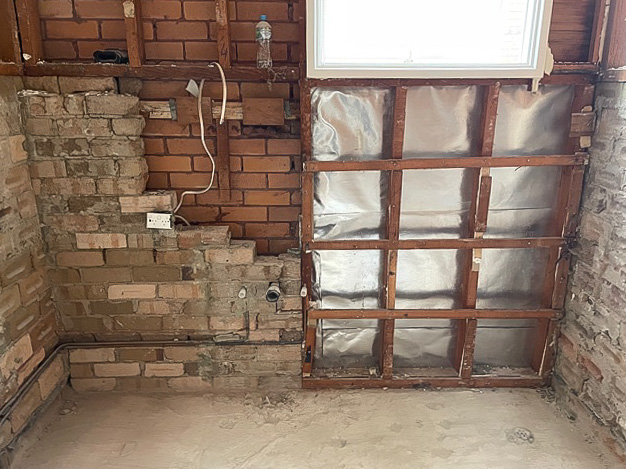 Choosing to do a complete bathroom renovation can give a property owner complete control over every interior design aspect. We literally strip the room back to the bare brick or timber framing to then build the new bathroom. So this means every element from the floor surfaces, shapes, floor plan & obviously tiling or fixtures can be chosen for a specific look.
Anything that you see in a magazine or from an interior design can be replicated to create the look that you are after, there is no need to dream, you can make it a reality. The reason Nu Trend gets chosen for so many Sydney bathroom renovations is because we are qualified plumbers & renovators – so we can cover all bases.
Have a look at some of the styles that can be achieved below
In recent years, there has been a big trend towards grout less bathroom renovations. With a mixture of textures and subtle variations in colour, you can easily recreate that earthy Moroccan feel into your bathroom. This is where Venetian Plastering bathrooms come in with a wow factor that you could not get before. The actual name for this style of bathroom plastering is called "Tadelakt". Where you might typically use paint in your home, use regular lime plaster, but where paint won't do (walls in the bathroom), opt for tadelakt instead.
We've long admired the glossy, seamless walls of traditional Moroccan hammam baths, but knew little about the age-old tadelakt technique used to get them. Tadelakt bathroom plastering is a technique that's been used for centuries in Morocco and though it looks just like traditional Venetian plaster or limewash, it's made from entirely natural materials composed of lime plaster and black soap made from olives, and more importantly it does not contain volatile organic compounds. When the ingredients are combined, a chemical reaction between the two creates a waterproof membrane, making it water-repellent and mold/mildew-resistant. This technique makes it ideal for bathrooms and why it is a great alternative to tiles. Not only does tadelakt look fabulous, it eliminates the need for grout, which makes cleaning an absolute breeze.
VJ PANELLING (Timber-Clad Walls)
The love for grout alternatives such as Tadelakt has also inspired the use of timber-clad walls known as VJ Panels. This alternative provides several benefits such as, a simple wipe clean surface with no grout to discolour. It is warm to the touch, inhibits condensation, insulates the walls thermally, insulates the walls acoustically, and will not rot.
Use ultra-high moisture resistant VJ panels, suitable for interior wall & ceiling linings in bathrooms. The best place for using VJ Panels in your bathroom is really anywhere that the shower water does not come in contact directly with. Places like vanity splashbacks can be used as the majority of the water is taken by the basin itself as well as near a bath should all be fine.
Japanese and Scandinavian design is blooming onto the interior scene, with hybrid styles, like Japandi (aka Japanese and Scandi) meaning 'minimalism', taking flight. You may not think that Japan and Scandinavia have a lot in common, but when it comes to design elements, they're more similar than you may think. Japandi, blends Scandinavian and Japanese design principles, aesthetics, materiality, and craftsmanship. Each one's aesthetics focus on simplicity, natural elements, and comfort. It's no wonder as the calm and quietude of these interiors are mesmerizing
With timber textures and the use of black tiles, it allows homeowners to create a unique space that has the qualities of both the inside and the outside world. Black tiles also work when partnered with other materials such as dark wood. Despite offering a subtle difference, the different textures and tones can help bring a new dimension to the bathroom that would not be possible using other influences. Working with small bathrooms also helps instill confidence when looking to contend with more complicated spaces.
Houseplants are perfect for bringing the outdoors in and the addition of a touch of greenery has been shown to boost your well being, purify the air, absorb bacteria as well as refreshing your home style. No doubt, the feeling of being amongst nature creates an instant oasis of calm that relaxes the mind. A perfect way to unwind after a hard day's work.
Bathrooms are also the perfect space for indoor plants requiring a high humidity environment to thrive and grow into that jungle paradise we all desire. Placing them in your bathroom is incredibly convenient as you don't even have to move the plants in the shower to water them.
Placing plants in your bathroom can also prevent and reduce dampness in your home. This is all to do with the structure of a plant's leaves and how much moisture they can absorb. Fortunately, there are several plants which absorb the bulk of their moisture from the surrounding air through their leaves, leaving your bathroom dryer, and less damp-prone naturally. Plants with a good foliar uptake include Boston Ferns and Parlor Palms, both of which will help reduce high humidity in your bathroom and save your walls and furniture from damp.
Biophilic design uses elements from nature and incorporates that into man man spaces like a bathroom, living room or bedroom to provide respite and joy. The space is designed to mimick natural spaces to give you that feeling you are walking through a completely natural environment. It changes how you feel & adds a living element to any renovation design idea.
Biophilia literally means "a love of nature." and when an interior designer or an architect uses this principle they incorporate nature into room or building spaces to help contribute to the health and well-being of occupants. When it comes to bathroom designs it just takes things to a whole new level compared to a standard bathroom design.
Nu Trend can help you incorporate biophilic design ideas into your bathroom renovation. There are some key elements that can be incorporated at the design stage such as;
Natural, layered lighting from windwos or skylights.
Fresh air with large window openings or even floor to ceiling glass panels or louvres.
Plenty of shelf or hanging space for house plants or flowers. The more living elements in the bathroom the better.
Introduce water, sounds strange for a bathroom but there is no reason a small tricking flow of water can't be made into a feature.
Images of nature could be used as feature pieces to compliment other elements in the room.
Use natural materials, especially soft timber.
Here are some of our recent bathroom renovations in Sydney that Nu-Trend has completed. The majority of the projects we are contracted for are complete bathroom renovations where the room is completely stripped so that the flooring, walls, tiling and waterproofing is installed brand new.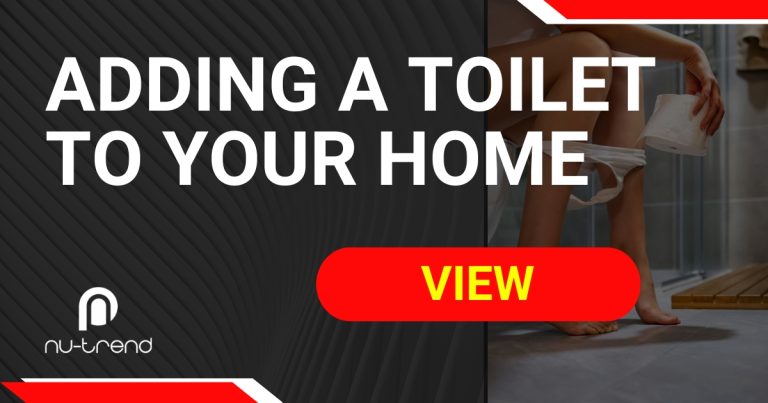 We explain how you can add another toilet to your home by tapping into the existing plumbing that is in place
READ MORE >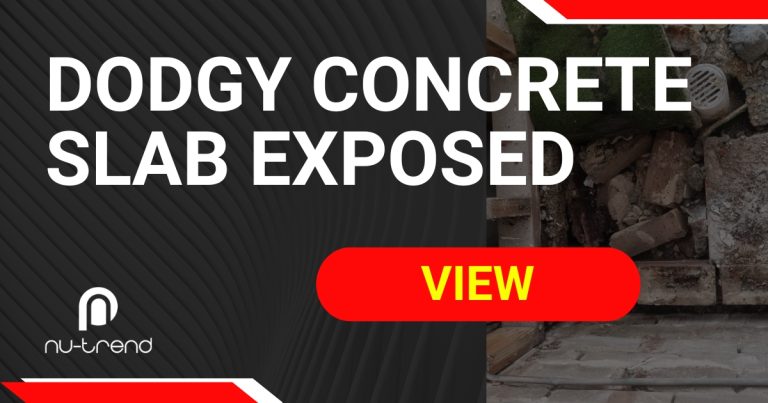 We found a damaged concrete slab in this bathroom then even more surprises hidden underneath it. See why you can't renovate if the slab is damaged
READ MORE >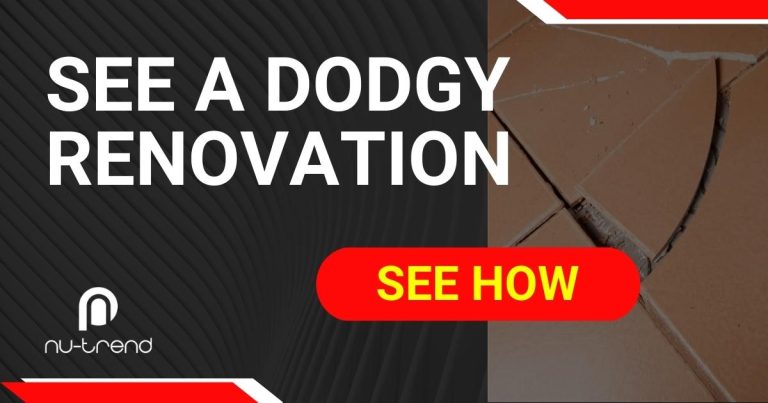 Nice uniforms, stylish work truck, fancy iPads & perfect photos can hide low cost bathroom renovations that are poor quality, see these examples for proof
READ MORE >
Local | Licensed | Insured

Protection for home owners.
Local Sydney contractors.
A qualified and licensed renovator.
Public liability insurance for peace of mind.
Drainer | gas fitter | plumber | renovator
Nu-Trend is a Sydney company with more than 15 years experience completing bathroom renovations & solving plumbing problems. he Directors Rob and Rick are hands-on, and provide a personalised service.
STANDARDS AUSTRALIA AS/NZS3500:2018 Compliant
All the work carried out by Nu-Trend is AS/NZ3500:2018 compliant. It is the Australian Standard for Plumbing and Drainage in NSW as set down by Standards Australia and the Australian Building Codes Board. They give the plumbing industry technical direction to enable compliance with required regulatory frameworks.
15 years experience with a written commitment.
Rick and Rob are the hands-on directors for Nu-Trend. Rather than hire sub-contractors and manage their business from a distant office, they are on the tools, at your site & working towards delivering your bathroom renovation or plumbing service. It means you are talking directly to the owners of the business, the guys who are accountable and responsible rather than via email or through customer service teams.
It is why they are able to provide a written guarantee that demonstrates their confidence in standing by the quality of their workmanship and the service they deliver to every single client.
They have a very single minded commitment to deliver a high level of professionalism and quality, they've been doing renovation contracting in Sydney for 15+ years.