Using textured tiling in a bathroom renovation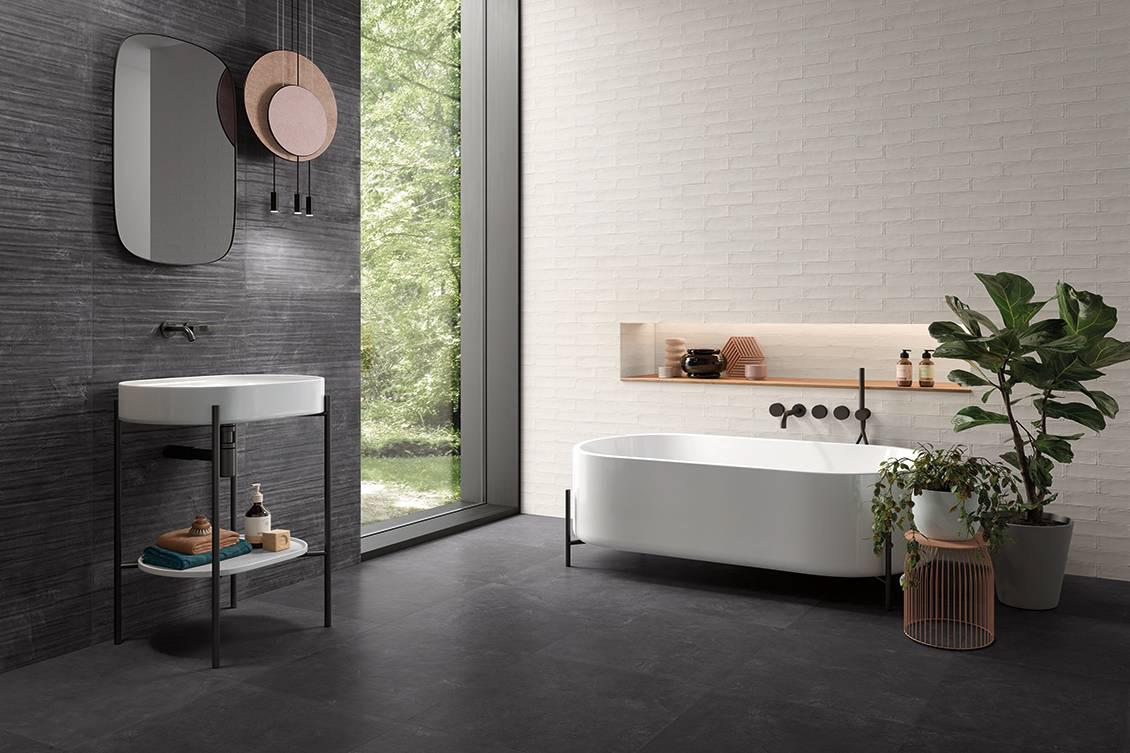 One of the most impressive parts of many homes are now the main bathrooms. Home renovators are becoming more bold and creative with their tile choices in recent years. While bathtubs, tapware, and washbasins were the main focus of every bathroom, interior designers are using bespoke tiles with handmade finishes, vibrant textures and bold colour combinations to make the ultimate statement for 2022. 
It's all about creating a story about the homeowner.
What is the best way to get new tiling done?
Complete renovations
To save money some property owners will choose to just tile over what they have already. Although this isn't a good idea as the underlying conditions of the tiles or walls might create problems later. Nu-Trend typically will focus on the renovation projects where the owner wants to do a complete renovation. We know this is the best way to produce a high quality finish & a new room that will last a long time as well.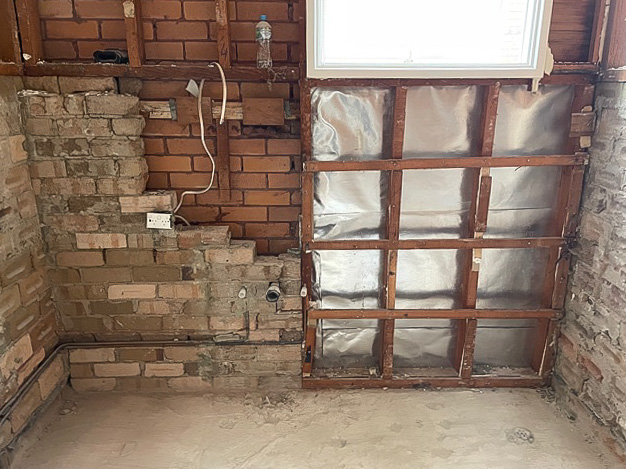 Texture for feature walls
Architecture trends have seen an increase in using textured tiles for the bathroom to create a tactile experience with visual contrast. The variety of textured bathroom wall tiles are available in numerous colours, and no matter what you choose, it will add that sculptural effect to wow visitors and be the envy of your neighbours.
SKY HIGH VERTICAL FOR HEIGHT
The great thing about using tiles to make an impact in the wet room, means you can simplify the rest of the bathroom and reduce costs. Experimenting with interesting colors and shapes while adding extra dimensions in tile choices can be achieved with sculptural ceramic and porcelain tiles. In these examples, we like to install tiles vertically as long lines draw your eyes up, instilling drama and confidence as you walk in. With such a small space, height is important to create that airy feel.
OPEN WIDE HORIZONTAL FOR SPACE
When we design bathrooms for our clients, we look at the available space to work out how to maximise the room. A horizontal tile layout can widen the bathroom space which visually makes the room feel bigger. This design can be achieved by installing tiles laying horizontally with contrasting grout to emphasis the lines drawing your eyes wall to wall. Here the play is in shapes, patterns, and colors. White basket-weave tiles installed floor to ceiling and horizontally give the bathroom a clean and simplistic look, while colors will accentuate the feeling of width with a bold statement.
INNOVATIONS IN TILE DESIGNS
Japanese and Scandinavian design is blooming onto the interior scene, with hybrid styles, like Japandi (aka Japanese and Scandi) meaning 'minimalism', taking flight. You may not think that Japan and Scandinavia have a lot in common, but when it comes to design elements, they're more similar than you may think. Japandi, blends Scandinavian and Japanese design principles, aesthetics, materiality, and craftsmanship. Each one's aesthetics focus on simplicity, natural elements, and comfort. It's no wonder as the calm and quietude of these interiors are mesmerizing
With timber textures and the use of black tiles, it allows homeowners to create a unique space that has the qualities of both the inside and the outside world. Black tiles also work when partnered with other materials such as dark wood. Despite offering a subtle difference, the different textures and tones can help bring a new dimension to the bathroom that would not be possible using other influences. Working with small bathrooms also helps instill confidence when looking to contend with more complicated spaces.
THREE DIMENSIONAL FREE FORM ART
Houseplants are perfect for bringing the outdoors in and the addition of a touch of greenery has been shown to boost your well being, purify the air, absorb bacteria as well as refreshing your home style. No doubt, the feeling of being amongst nature creates an instant oasis of calm that relaxes the mind. A perfect way to unwind after a hard day's work.
Bathrooms are also the perfect space for indoor plants requiring a high humidity environment to thrive and grow into that jungle paradise we all desire. Placing them in your bathroom is incredibly convenient as you don't even have to move the plants in the shower to water them.
Placing plants in your bathroom can also prevent and reduce dampness in your home. This is all to do with the structure of a plant's leaves and how much moisture they can absorb. Fortunately, there are several plants which absorb the bulk of their moisture from the surrounding air through their leaves, leaving your bathroom dryer, and less damp-prone naturally. Plants with a good foliar uptake include Boston Ferns and Parlor Palms, both of which will help reduce high humidity in your bathroom and save your walls and furniture from damp.
An alternative to using tiles to recreate that earthy rustic texture in your bathroom design is by introducing natural elements like stone. Stone beautifully pairs with wood for that warm homely feel. The rough elements transform your bathroom to ancient countries like Morocco or Rome. More importantly, stone is highly durable, withstanding the wet. Here are various ways to bring stone into the bathroom.
When considering natural elements in your wet room, use it as a stone wall for that wholesome statement, or for that subtle look, a stone sink or bathtub is another way to bring humble tranquility into your bathroom. 2022 will see a refined contemporary bathroom with stone features adding a warm organic touch.
Here are some of our recent bathroom renovations in Sydney that Nu-Trend has completed. The majority of the projects we are contracted for are complete bathroom renovations where the room is completely stripped so that the flooring, walls, tiling and waterproofing is installed brand new.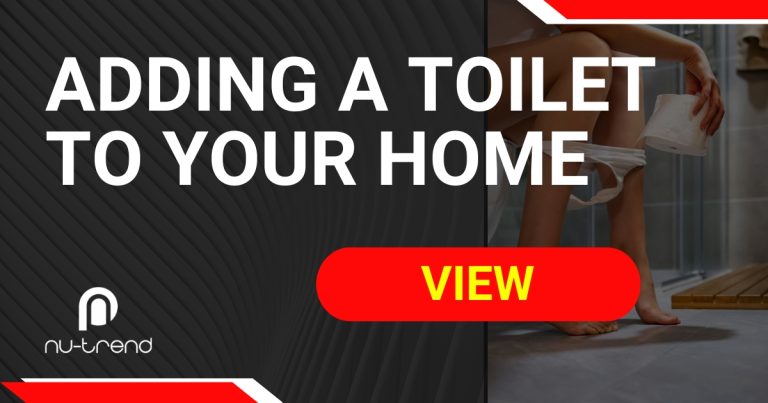 We explain how you can add another toilet to your home by tapping into the existing plumbing that is in place
READ MORE >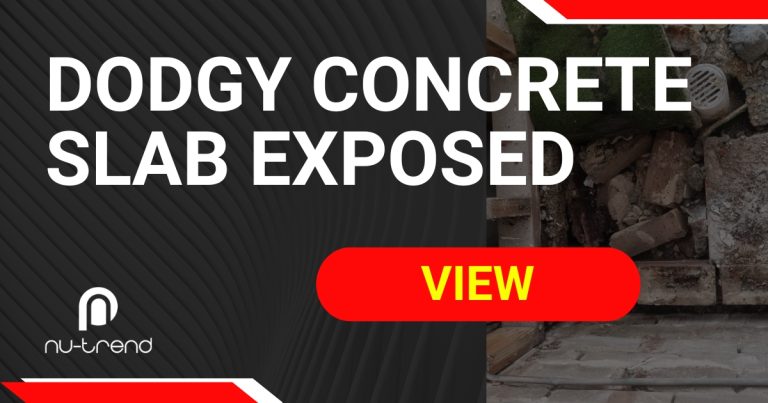 We found a damaged concrete slab in this bathroom then even more surprises hidden underneath it. See why you can't renovate if the slab is damaged
READ MORE >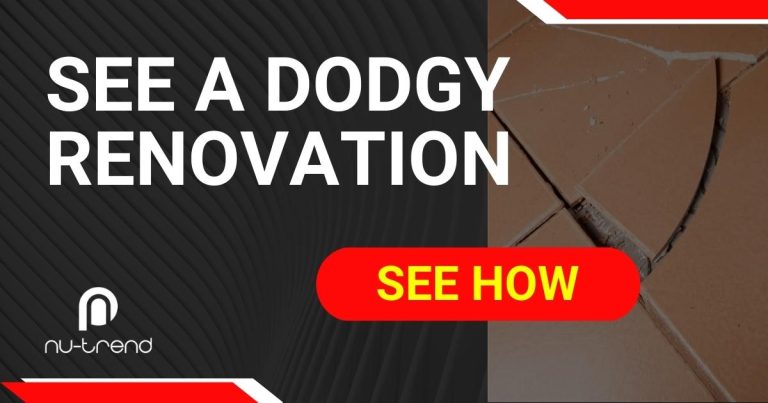 Nice uniforms, stylish work truck, fancy iPads & perfect photos can hide low cost bathroom renovations that are poor quality, see these examples for proof
READ MORE >
Local | Licensed | Insured

Protection for home owners.
Local Sydney contractors.
A qualified and licensed renovator.
Public liability insurance for peace of mind.
Drainer | gas fitter | plumber | renovator
Nu-Trend is a Sydney company with more than 15 years experience completing bathroom renovations & solving plumbing problems. he Directors Rob and Rick are hands-on, and provide a personalised service.
STANDARDS AUSTRALIA AS/NZS3500:2018 Compliant
All the work carried out by Nu-Trend is AS/NZ3500:2018 compliant. It is the Australian Standard for Plumbing and Drainage in NSW as set down by Standards Australia and the Australian Building Codes Board. They give the plumbing industry technical direction to enable compliance with required regulatory frameworks.
15 years experience with a written commitment.
Rick and Rob are the hands-on directors for Nu-Trend. Rather than hire sub-contractors and manage their business from a distant office, they are on the tools, at your site & working towards delivering your bathroom renovation or plumbing service. It means you are talking directly to the owners of the business, the guys who are accountable and responsible rather than via email or through customer service teams.
It is why they are able to provide a written guarantee that demonstrates their confidence in standing by the quality of their workmanship and the service they deliver to every single client.
They have a very single minded commitment to deliver a high level of professionalism and quality, they've been doing renovation contracting in Sydney for 15+ years.