We help people renovate their bathroom in Sydney to create more usable space
Moving or changing doors to create more usable wall space
The clients that select Nu-Trend as their local renovation contractor in Sydney quickly find out that we think about every little detail when it comes to bathroom renovations. One of the first things we do is check with the Client if they have pets (read our article about pets) or what are the local council restrictions when it comes to parking or even rubbish removal. 
We then spend the time to understand the needs you have for your renovation project and this includes how you are going to use the space provided. This is one of the little details that other renovation companies might not consider and it is the type of attention to detail that isn't included in a renovation quotation normally.
Nu-Trend can provide suggestions or ideas on how you can create more usable space in your bathroom by making clever decisions when it comes to how you use your floor plan or even things like the use of available wall space. Sometimes this might require moving pipes on a concrete slab (read our article about this) or selecting different products or just being clever with wall usage.
How did we create more space for this bathroom renovation in Sydney?
Most home owners in Sydney are trying to figure out how to renovate their house instead of buying a new property. So with that comes the decisions about how to create more space within the existing structure. When you do a complete bathroom renovation it gives you the freedom to create a completely new floor plan that uses space in very clever ways.
Sometimes people will try and take shortcuts or choose for a cheap bathroom renovator but it just means you are paying for someone to install new products rather than designing a new, functional bathroom. Nu-Trend works with lots of interior designers in Sydney who can help this whole process easier (read about it here) it also means the designer takes into consideration your needs and their knowledge of construction and materials. 
Sometimes though it can be the simplest solutions that can solve a problem and in this example it was. We used fibro cement sheeting to remove, or delete, an existing door which helped to maximise the space of the bathroom internally. This meant the floor plan was changed in a way that created more usable wall space & still retained the access from the rest of the house.
This means the Client could install larger fixtures like a bigger vanity, larger shower space area and better space around the toilet. It added to the renovation cost but this was in the budget and meant the end product will be much better and maximise resale value of the property too.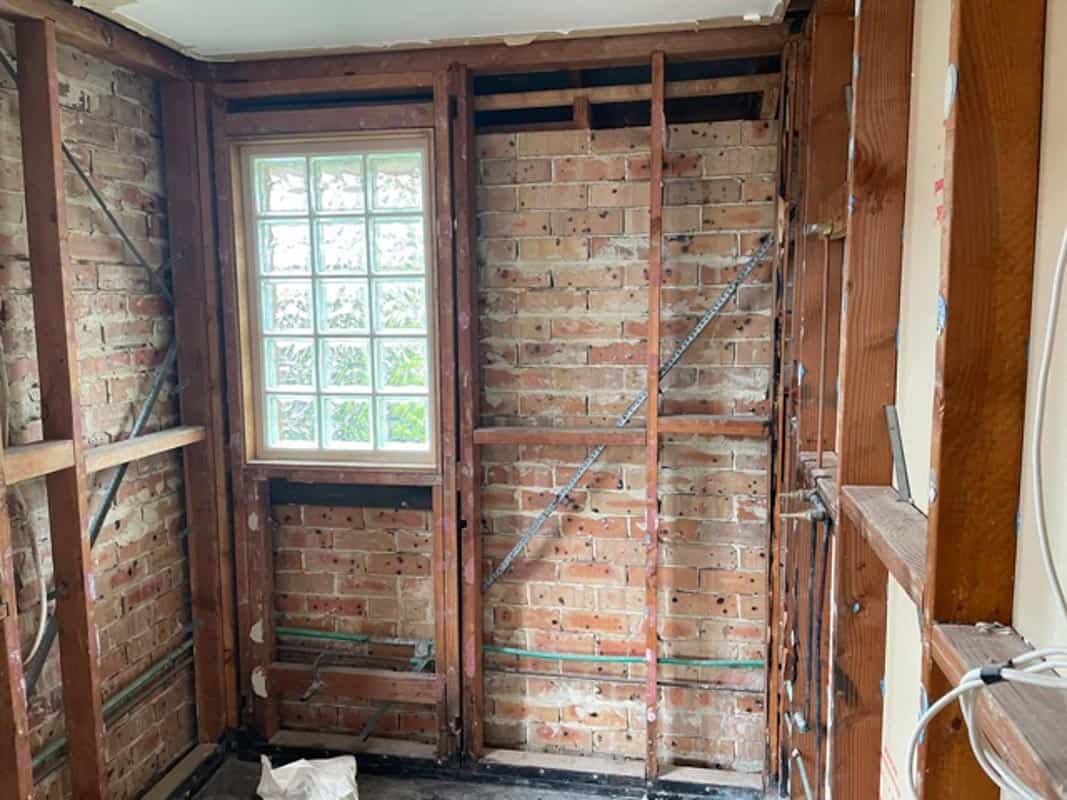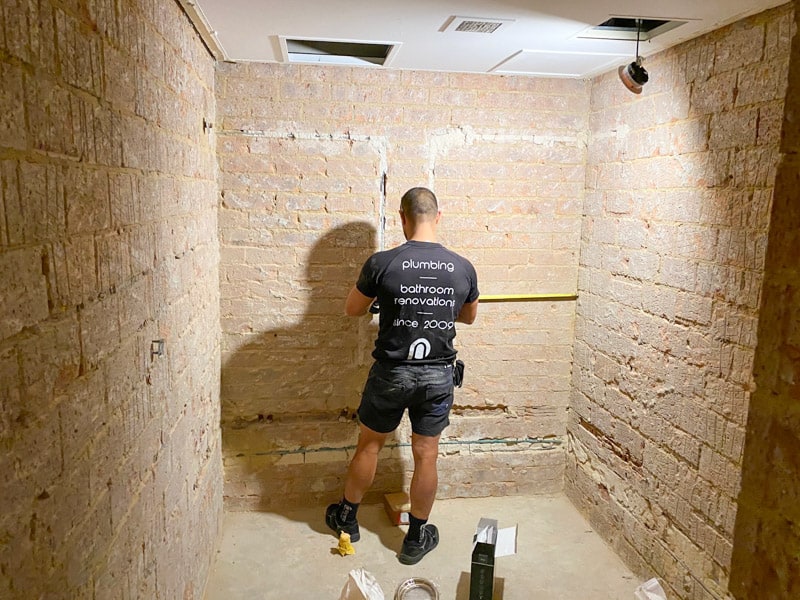 What are the best ways to create more space in a bathroom renovation?
Learn more about getting your bathroom renovated in Sydney with some of our insights.