Choosing the right tiles can add 'wow' to your bathroom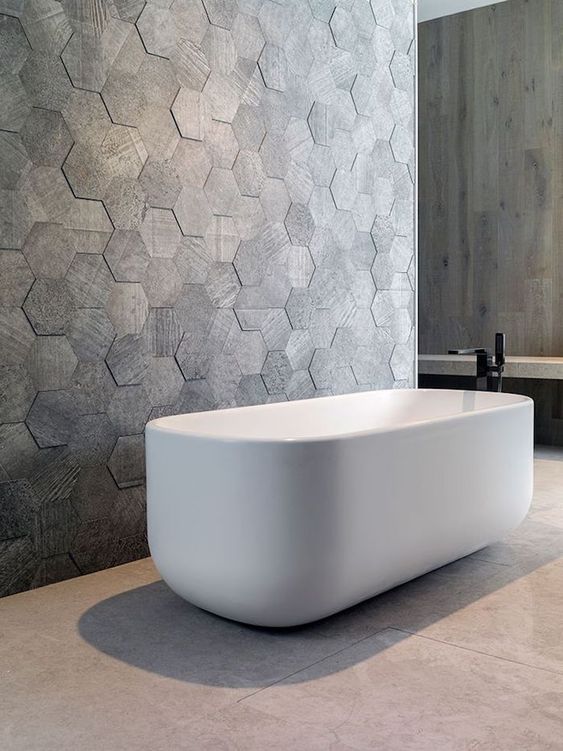 The overall look and feel of a bathroom renovation is created by combination of tiles & other material choices you make for your room. We often see some really odd choices, but at the end of the day it is all down to personal choice. 
Some of our clients will engage an interior designer to help define a look that is harmonious, on trend & fits with the rest of your home's styling. 
When it comes to floor and wall tiling for a bathroom there are different types of tile materials you can choose from that offer a wide range of textures, patterns and colours that can help give your bathroom that 'wow' factor when people walk in. Selecting tiles for your new bathroom can be overwhelming as there are so many to choose from but we explain some of the main decision making points below.
Creating a feature wall using decorative tiles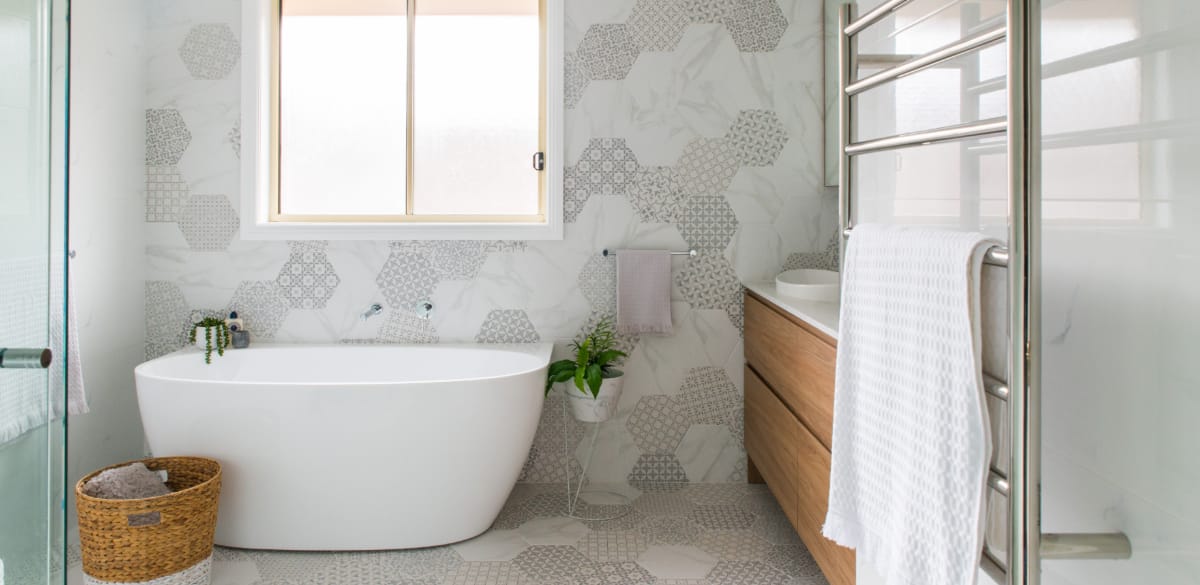 As you can see in the photo above this small bathroom uses the same floor and wall tile to create a feature in the room. Your eye is immediately drawn to the unique pattern that is a bold choice. You don't even notice the other elements in the room as you are then drawn to the bath tub against the wall. This emotional reaction is the perfect way to attract buyers if you are selling or simply add a statement piece to your home. 
Creating a feature wall using decorative tiles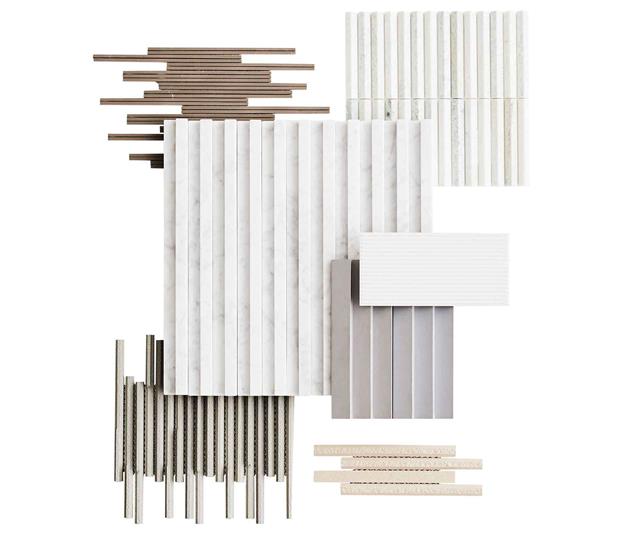 The use of textured tiles is another clever design technique used in modern bathroom renovation designs. Generally speaking most tiles are smooth or flat, either with a gloss or matt finish. A textured tile is exactly that, it is crafted to have lines, ripples, edges or other surfaces that are not smooth. Used in the right way this can create a very impactful visual statement. 
Is it ok to install new tiles over old tiles?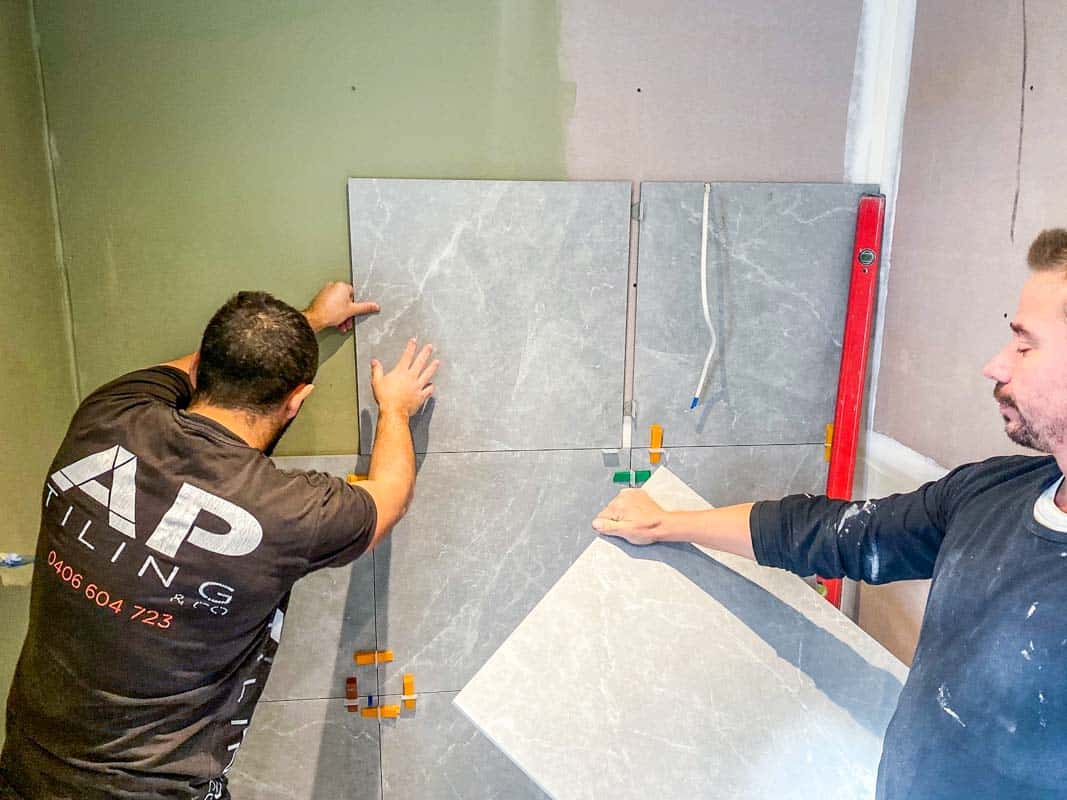 If a bathroom tiler suggests installing new tiles over old existing ones, run away very quickly. Sure, it might save money not having to demolish the wall with the existing tiles, but long term it is potential disaster waiting to happen. New tiling should only be installed on a wall surface that is freshly prepared with the correct waterproofing done.
What are some common questions about tiling?
Here are some of our recent bathroom renovations in Sydney that Nu-Trend has completed. The majority of the projects we are contracted for are complete bathroom renovations where the room is completely stripped so that the flooring, walls, tiling and waterproofing is installed brand new.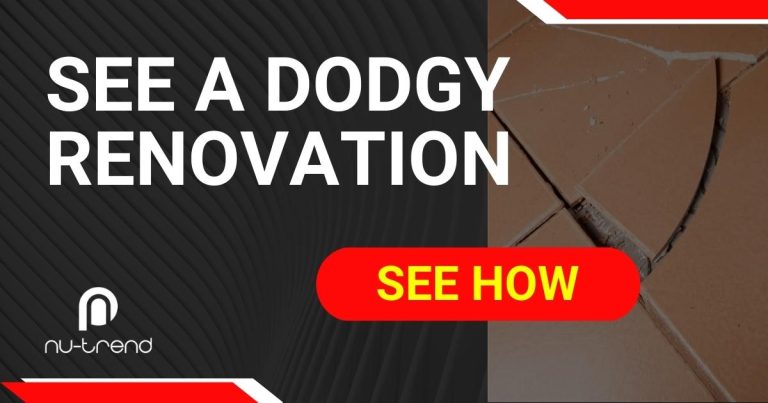 Nice uniforms, stylish work truck, fancy iPads & perfect photos can hide low cost bathroom renovations that are poor quality, see these examples for proof
READ MORE >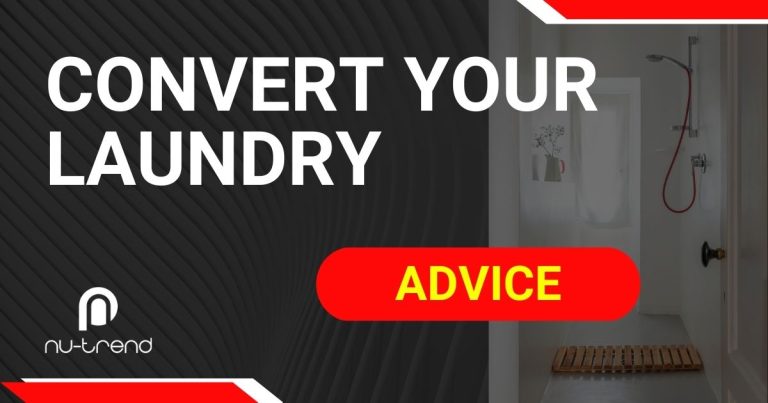 We can convert your existing laundry or powder room into a complete bathroom. See how much it costs and what is required to get this renovation work done.
READ MORE >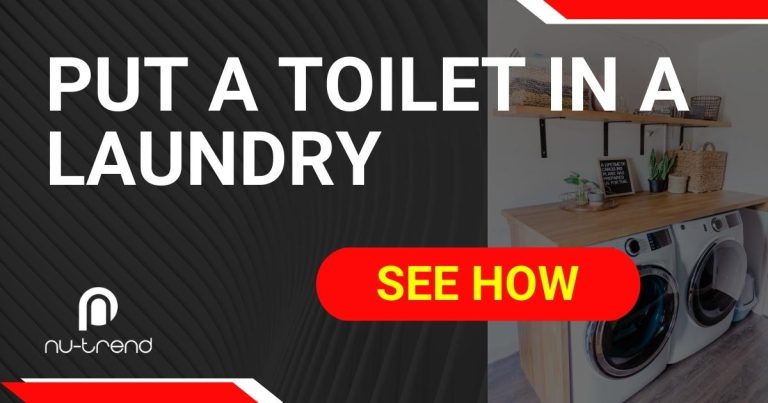 You can add a toilet into an existing laundry to give it more functionality. We explain how much it costs and what is involved.
READ MORE >
Local | Licensed | Insured

Protection for home owners.
Local Sydney contractors.
A qualified and licensed renovator.
Public liability insurance for peace of mind.
Drainer | gas fitter | plumber | renovator
Nu-Trend is a Sydney company with more than 15 years experience completing bathroom renovations & solving plumbing problems. he Directors Rob and Rick are hands-on, and provide a personalised service.
STANDARDS AUSTRALIA AS/NZS3500:2018 Compliant
All the work carried out by Nu-Trend is AS/NZ3500:2018 compliant. It is the Australian Standard for Plumbing and Drainage in NSW as set down by Standards Australia and the Australian Building Codes Board. They give the plumbing industry technical direction to enable compliance with required regulatory frameworks.
15 years experience with a written commitment.
Rick and Rob are the hands-on directors for Nu-Trend. Rather than hire sub-contractors and manage their business from a distant office, they are on the tools, at your site & working towards delivering your bathroom renovation or plumbing service. It means you are talking directly to the owners of the business, the guys who are accountable and responsible rather than via email or through customer service teams.
It is why they are able to provide a written guarantee that demonstrates their confidence in standing by the quality of their workmanship and the service they deliver to every single client.
They have a very single minded commitment to deliver a high level of professionalism and quality, they've been doing renovation contracting in Sydney for 15+ years.