Clever ensuite bathroom renovation ideas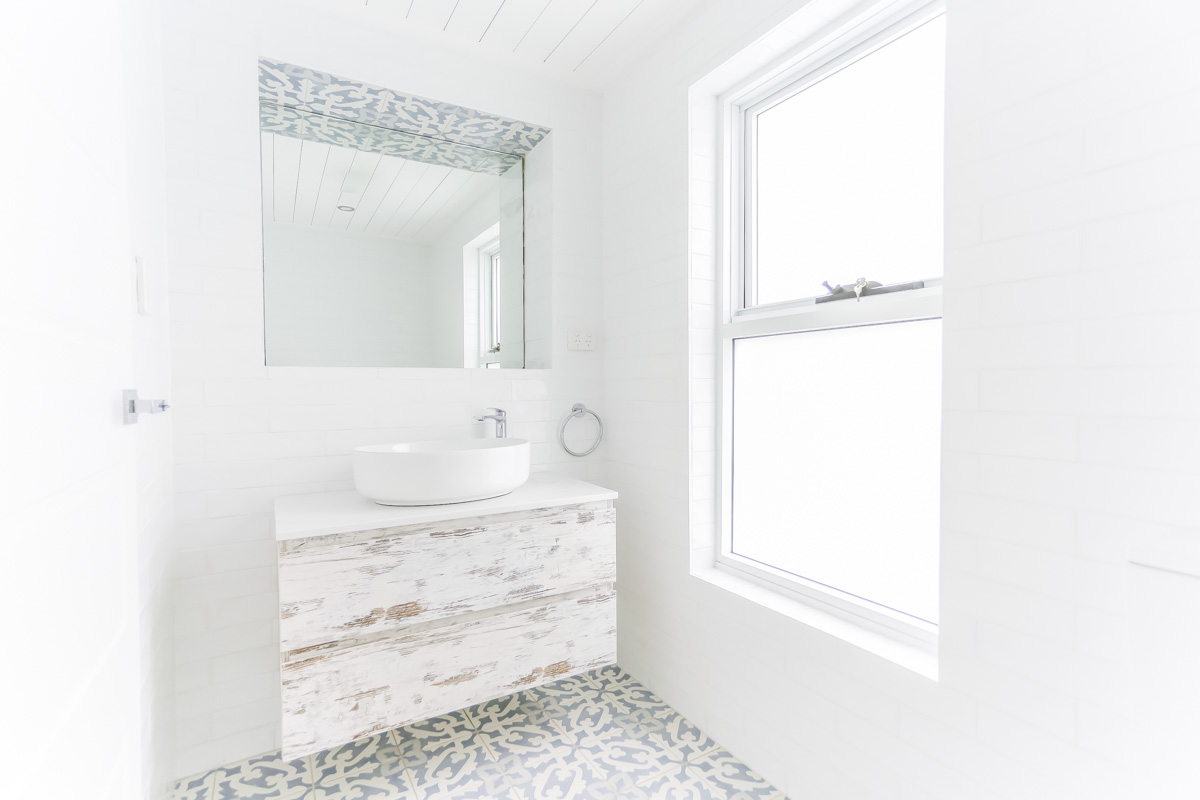 Sure, Nu-Trend started out as a team of plumbers in Sydney but over the years we have evolved and are passionate about renovating bathrooms. We combine the best elements of our expertise so that any home owner can choose us as their bathroom plumbing renovator in Sydney and reduce the number of different trades you have to deal with.
The best part about renovating that we love is the creativity and the problem solving. Every single project has its own challenges, surprises & needs that have to be met. You can have all the planning in the world but sometimes its the hidden surprises that can catch you out. That's why it makes a lot of sense to use contractors who have a mix of experience like we have.
Now we try and share some of our knowledge on our website to help you learn about what is needed, the costs of renovating and hopefully to pick up some ideas along the way. So here are some ideas for an ensuite bathroom renovation.
Just what is classified as an ensuite bathroom?
For most houses in Sydney they will have just one bathroom that is considered the 'main' bathroom for the property. For larger homes there could be a second smaller bathroom for general use but then an ensuite that is joined to the largest bedroom. For a lot of units or apartments in Sydney the modern design trend is to have an ensuite off the main bedroom, then leave the second room to be used either as a study or a bedroom.
Over the years, interior building floor plan designs have evolved and it is pretty common for homes in Sydney to have a main bathroom and then a separate ensuite bathroom that is exclusively used by the people in the master bedroom. Some home owners are even converting their laundry to become a bathroom or combining their bathroom and laundry to create more usable space in the house. 
An ensuite bathroom can do a few things; it can satisfy the need for an extra bathroom and can also be a place of luxury when connected to the master bedroom. The ensuite, with careful interior design, can be renovated to become a sanctuary that you can escape to after long, hard day or a very practical way to add value to your home. Some ensuite bathrooms may be like a small room but large enough to have a bath, shower as well as a vanity. 
What should you consider when renovating your ensuite bathroom?
Here are some of our recent bathroom renovations in Sydney that Nu-Trend has completed. The majority of the projects we are contracted for are complete bathroom renovations where the room is completely stripped so that the flooring, walls, tiling and waterproofing is installed brand new.
Local | Licensed | Insured

Protection for home owners.
Local Sydney contractors.
A qualified and licensed renovator.
Public liability insurance for peace of mind.
Drainer | gas fitter | plumber | renovator
Nu-Trend is a Sydney company with more than 15 years experience completing bathroom renovations & solving plumbing problems. he Directors Rob and Rick are hands-on, and provide a personalised service.
STANDARDS AUSTRALIA AS/NZS3500:2018 Compliant
All the work carried out by Nu-Trend is AS/NZ3500:2018 compliant. It is the Australian Standard for Plumbing and Drainage in NSW as set down by Standards Australia and the Australian Building Codes Board. They give the plumbing industry technical direction to enable compliance with required regulatory frameworks.
15 years experience with a written commitment.
Rick and Rob are the hands-on directors for Nu-Trend. Rather than hire sub-contractors and manage their business from a distant office, they are on the tools, at your site & working towards delivering your bathroom renovation or plumbing service. It means you are talking directly to the owners of the business, the guys who are accountable and responsible rather than via email or through customer service teams.
It is why they are able to provide a written guarantee that demonstrates their confidence in standing by the quality of their workmanship and the service they deliver to every single client.
They have a very single minded commitment to deliver a high level of professionalism and quality, they've been doing renovation contracting in Sydney for 15+ years.