Lust for a new bath installed in your bathroom?
Having a modern built in bath in a home has always been considered a bit of a luxury because of the space needed to install one in a bathroom. It's one of those dreamy additions to a home that is on everyone's checklist. It evokes ideas of a long soak after a hard day's work with a glass of wine, some soft music and maybe a book.  
In real world terms a bath these days is seen as something a lot more practical. The perfect space to get the kids washed or give a dog a bath whether its a cavity style bath or a combo bath/shower unit. Our bathtub installers can get one set up even in small bathrooms that are 3 x 3 metres in size with the right layout & design applied, you would be surprised at how cheap bath installation costs can be when you balance that with the value it can add to your home.
A lot of people have an old bath, mainly the recessed style that is built into a cavity, but want to install a new free standing bathtub that is more modern. A complete renovation of a bathroom creates the opportunity to knock down walls, combine rooms or even convert a bedroom to create a huge bathroom with a bath as the hero feature of the room design. 
Nu-Trend can help make this process really easy, save you money by using the right renovation planning techniques & do any type of bath installation in Sydney to ensure that it is safe, to Australian Standards and all of your bathroom plumbing works correctly with the new installation.
What is the standard bath size in Australia?
We get asked quite a lot whether there are standard sizes for bathrooms, vanity units or a bath in Australia. In general you can use these as a guide;
The average bathroom size Australia includes a toilet, vanity, cabinetry and shower is 3m x 2m in size. 
A standard bathroom is 3.5m x 2.5m while a large one would measure 4m x 5m in size.
For a bath they can typically be between 1500 to 1700 millimeters in length and 700 to 750 millimeters in width.
as with any home renovation though, all these sizes and shapes can vary depending on the type of property, its age the layout. 
Getting an alcove or recessed bath tub installed
An alcove or recessed bath is probably the most popular type that is installed in houses, units and apartments in Australia. The bath is normally made of fibreglass and it is installed into a frame that is built into the bathroom. It's finished off with tiling that normally matches the wall or floor tiling to make it feel like it was built into the room.
These are relatively simple to install, the trickiest part is getting the framework set up correctly to handle the weight & limit movement. If this isn't done properly it can lead to tile movements which can break the grout and lead to water leaks into the walls or flooring.
This design can also add visual bulk to a room because it is physically larger than a free standing bath so in some instances it might make a room feel smaller.
Most of the time a standard bath would be installed in this situation but it is possible to have a spa unit or even a combo bath/shower design created to add functionality.
Freestanding bath tubs installed in a corner or on a wall
The modern trend that has evolved quickly is the use of freestanding bath tubs that are completely self contained pieces. They have a waste hole and that's it.
A freestanding bath tub can be placed in the middle of a room, in a corner or up against a wall. The possibilities are nearly endless, the only thing you have to plan for is waste disposal into the sewer piping & of course your tap placement.
For simplicity most people will get a freestanding bath installed near a wall so that the tap plumbing can be set up on the adjoining wall. Where space allows floor mounted taps can also be installed to give the room a luxurious feeling.
You can get freestanding bath tubs in lots of shapes from oval, round, square or even egg shaped. 
Is a wall or corner mounted bath a good idea?
Interior design companies can cover nearly every possible scenario when it comes to the shapes and sizes of the products they make these days. 
You can buy a freestanding bath tub that has its rear and side shaped in a way that will suit placement in the corner of a bathroom. This is ideal for situations where space is a little tight in the room but you don't want a cavity bath unit.
In the photo you can see an example of this in an ensuite bathroom we renovated in Sydney. The owners wanted a separate bath and shower which we managed to achieve with a back to wall freestanding bath.
A walk in bath is a great choice for elderly people
Another type of bath that isn't so common is what's referred to as a walk in bath. It does exactly what is says, you literally walk into it via an access door.
A walk in bath is normally installed in Sydney homes where elderly people are living or someone has mobility issues but still wants the use of a bath.
Safety handles, massage jets and other features can be added to make this easy to use. It reduces the need to try and step over a tall edge and can even be installed as a bath/shower combination.
The only downside is you have to wait until it completely drains before you can open the door again, so having a towel hook close by is a good idea, perhaps even some seating. We can also install extra floor drains to help manage any extra water that over flows from the walk in bath door area.
Install a jetted spa bath for the ultimate luxury
When money is no object and you are focussed on building a luxurious bathroom then looking at jetted spa baths becomes an obvious choice. 
It's the type of product that can really make a statement in a new renovation and let's be honest it is true indulgence. Forget the old days of daggy outdoor spa baths, a modern indoor unit can be installed in a new renovation with a room that is styled like the best day spas in Australia – for your own home.
Sunken bathtub installation and costs for Sydney homes?
Let's forget all the traditional bath types that we all know about for a second. 
Think about nature, waterholes, dams, puddles or rock pools. A body of water sitting at ground level that you walk up to. Well you can create a similar idea with a sunken bathtub installation for your home. 
Depending on your property foundations and where your bathroom plumbing runs it may be possible to excavate so that a sunken bathtub can be designed and installed into your bathroom design.
The main reason why you may consider installing a sunken bathtub instead of a regular one is that it can give your bathroom that relaxing spa-like feel. It creates a feeling of intimacy and could even be made large enough to accomodate more than one person making it ideal for couples.
This type of bath installation adds a premium luxury feel to a home that can increase its value greatly. It is a design idea that people consider like a steam shower.
It is also possible to install a sunken bathtub shower combo where you create the choice of having a normal shower or soaking in the bath.
Is it hard to change the layout of your bathroom plumbing
We know, you have this dream bathroom in your mind but the layout is different to your actual bathroom you have now.
No problems.
Nu-Trend are bathroom renovation plumbers in Sydney that can completely demolish an old room, move the plumbing and change the layout to suit any floor plan you want to create.
We can inspect all the plumbing to help work out what options you have & the extent of the work required, even if your house is built on a concrete slab. Moving a toilet from the left to the right, changing the orientation of the vanity or even moving a doorway might create the space to install a new bath.
Bathtub installation or replacement costs in Sydney
The cost of a bath
Bath tub pricing is like anything these days, there are some from $200 inc gst and others that are $10,000 inc gst – there are literally thousands of types to choose from like the range of baths from Reece like there Base Acrylic Bath 1500 x 750 x 400mm in white.
See the pricing will vary based on the material used to construct the bath, the type, size, brand and/or the designer. So if you are renovating a rental property then an inset bath for around $200 may be suitable. Although if you are creating a luxury bathroom then you'll be spending more for a porcelain enameled bath most likely. 
The choices of bathtub materials types include the ones listed below and our bathtub installers can work with any of these;
Fiber glass that are inexpensive and easy to maintain, but they are not the most durable option but will suit most basic needs. It is a thinner,  flexible material that may create an unstable surface feeling if it hasn't been installed professionally. It's easy to scratch or loose its colour over time.
Acrylic bathtubs are durable with many design options because it is non-porous and more scratch-resistant vs fiber glass although it can still warp or flex like fiber glass.
Porcelain-enameled, cast iron or steel bathtubs are long-lasting. Steel is more affordable than cast iron. These can be much heavier so need floor re-enforcement potentially and the labour to handle or install them will be higher too.
Cast polymer bathtubs, such as cultured marble, are similar to solid surface countertops are durable, stain resistant and come in various colors and shapes. Premium luxury and typically one off pieces that are hand made or carved individually.
The cost to install a new bath in Sydney
Bath tub installation pricing varies just as much as buying the actual bath.

Why? 

Every scenario is different, for example, replacing an existing inset bath is faster than doing a complete bathroom renovation to fit a new free standing bath. The scope of work varies greatly with the inset replacement maybe taken a few hours while a complete renovation could take up to twenty days or so and is more extensive. So a replacement might cost $500 to $1000 to get done, while a more complex bath renovation might be $10,000 or more.

If the bath is getting installed on the second storey of the property, it may even need floor bracing to be able to cope with the weight of the bath when it is filled with water. This will need a builder, engineer or architect to get involved. There will be a cost to get an assessment done & the preparation work will be a separate cost as well.
Nu-Trend can help you calculate your bathroom tub replacement costs by providing a free on-site assessment
Here are some of our recent bathroom renovations in Sydney that Nu-Trend has completed. The majority of the projects we are contracted for are complete bathroom renovations where the room is completely stripped so that the flooring, walls, tiling and waterproofing is installed brand new.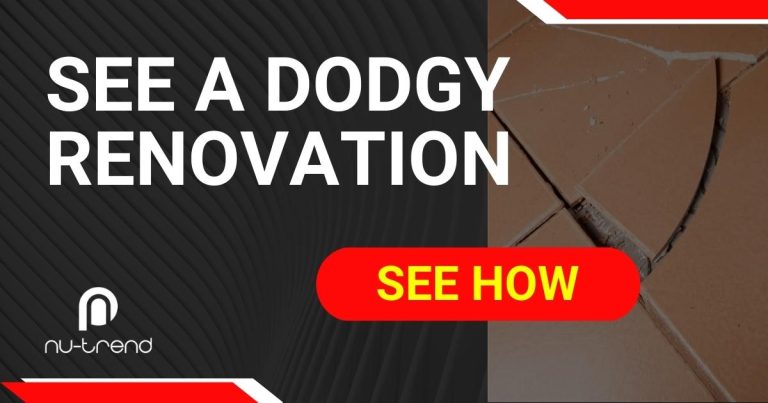 Nice uniforms, stylish work truck, fancy iPads & perfect photos can hide low cost bathroom renovations that are poor quality, see these examples for proof
READ MORE >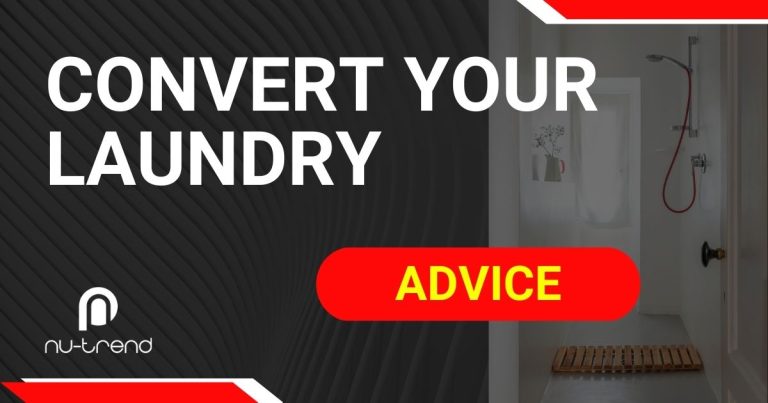 We can convert your existing laundry or powder room into a complete bathroom. See how much it costs and what is required to get this renovation work done.
READ MORE >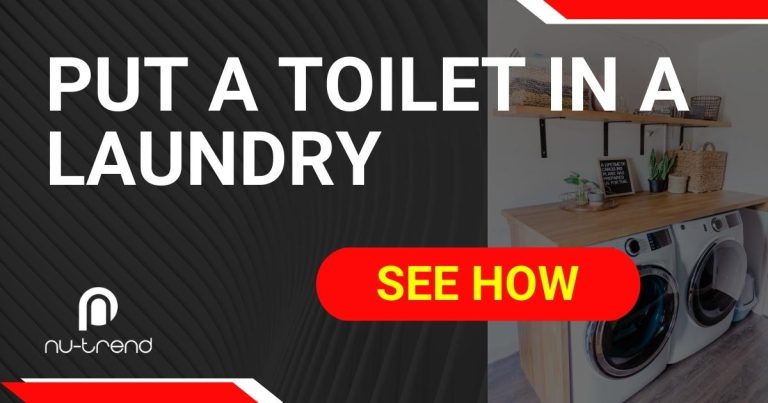 You can add a toilet into an existing laundry to give it more functionality. We explain how much it costs and what is involved.
READ MORE >
Local | Licensed | Insured

Protection for home owners.
Local Sydney contractors.
A qualified and licensed renovator.
Public liability insurance for peace of mind.
Drainer | gas fitter | plumber | renovator
Nu-Trend is a Sydney company with more than 15 years experience completing bathroom renovations & solving plumbing problems. he Directors Rob and Rick are hands-on, and provide a personalised service.
STANDARDS AUSTRALIA AS/NZS3500:2018 Compliant
All the work carried out by Nu-Trend is AS/NZ3500:2018 compliant. It is the Australian Standard for Plumbing and Drainage in NSW as set down by Standards Australia and the Australian Building Codes Board. They give the plumbing industry technical direction to enable compliance with required regulatory frameworks.
15 years experience with a written commitment.
Rick and Rob are the hands-on directors for Nu-Trend. Rather than hire sub-contractors and manage their business from a distant office, they are on the tools, at your site & working towards delivering your bathroom renovation or plumbing service. It means you are talking directly to the owners of the business, the guys who are accountable and responsible rather than via email or through customer service teams.
It is why they are able to provide a written guarantee that demonstrates their confidence in standing by the quality of their workmanship and the service they deliver to every single client.
They have a very single minded commitment to deliver a high level of professionalism and quality, they've been doing renovation contracting in Sydney for 15+ years.