Is your switchboard an important consideration when renovating?
If you are thinking about renovating your bathroom, kitchen, laundry or even your living room where you'll need electricity, water and waste services then you have to plan for potential upgrades or repairs. The reason we suggest this when planning your budget is because your plumbing or electrical wiring might not be suitable for the intended use of the newly renovated rooms.
A lot of older homes in Sydney might have clay plumbing that might have small cracks or an electrical switchboard that is using the old fuses without a safety switch. Either way these critical parts of your property have to be taken into consideration from a safety aspect for the contractors about to work on your property and of course the long term usage for your family.
Even though Nu-Trend is a specialist bathroom renovation contractor in Sydney we work very closely with our preferred trades when it comes to electrical work, tiling or building (when walls have to be removed or adjusted). We make sure that every aspect of the site we are about to work on is completely safe & going to be suitable for the renovation.
From a bathroom plumbing perspective we even do a full high pressure jet blast and CCTV camera inspection of your bathroom plumbing to make sure there are no underlying issues before we begin renovating.
Lights, ventilation, power point electrical considerations for bathroom renovations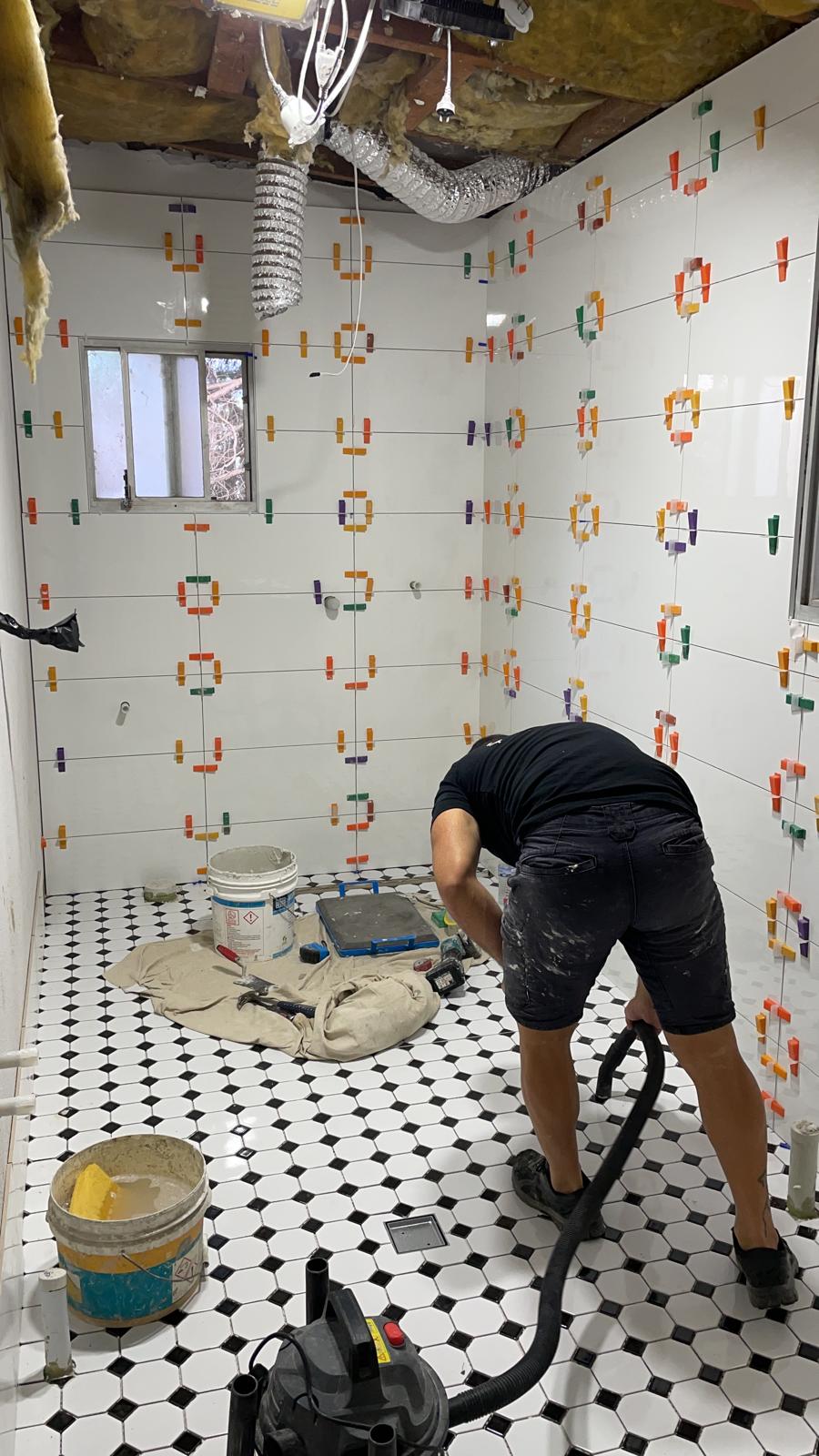 When you are renovating a bathroom in Sydney you have to think about the electrical requirements for things like;
Ceiling lights
Ventilation fan or IXL fan / light combination units
Mirrors with lighting or TVs
Underfloor heating
Powered bidet toilets
Spa bath tubs
Power points on the wall or cupboards
Apart from getting an electrician to install all of these items into the room being renovated, you have to ensure your electrical switchboard can handle all of these appliances being added to your existing set up.
For this property in Allawah what we discovered was a really old, unsafe, switchboard was being used. There wasn't any s
afety switches protecting the electrical wiring of the property & it meant that the occupants or renovating contractors could be electrocuted. 
There wasn't even an adequate earthing system which can potentially lead to an electric shock when work is being done like disconnected a hot water system or other electrical appliances.
So for this renovation a new switchboard needed to be installed and this required:
An overload main switch
New safety switches
An installation that meets current Australian Standards for switchboards
The cost to get this done is between $2,000 and $4,000 depending on the size of your property & the complexity of your electrical systems as well as access, age of the existing unit or overall condition of the wiring in the property.
Are plumbing or electrical upgrades included in a renovation quote?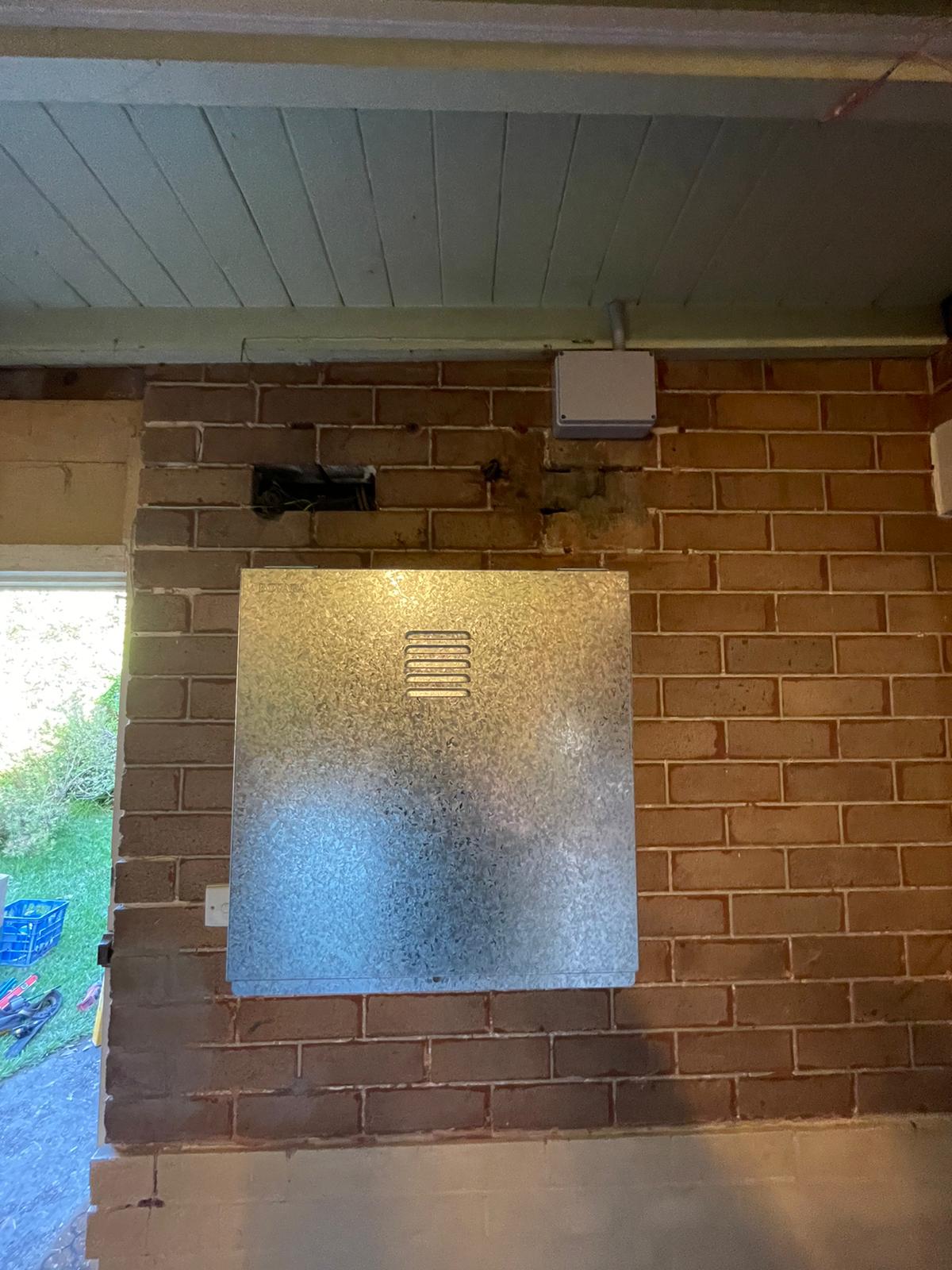 When Nu-Trend provide quotations for bathroom renovations in Sydney we provide a four page detailed list of the inclusions to make sure there is absolute, complete transparency for every step required for the project. We will focus on the main elements needed to renovate your bathroom that we can physically see or inspect during our site visits.
What we can't account for or anticipate are things that can't be seen or determined at the time of quoting like whether parts of the plumbing has to be changed or like this example a switchboard upgrade. In a lot of cases we can't uncover issues until the demolition has begun, for example, sub floor damage.
Yes, it is absolutely possible to engage an electrician to inspect your property's electrical systems to recommend changes. In fact that is highly recommended in any case, especially if your home doesn't have a modern safety switch.
Once we win a renovation contract we will then make sure all these other areas are inspected & then give you the option for how to proceed. If we do see certain pipes are the wrong size, or wiring looks in poor condition, by law, we have to report it and provide quotes to get it fixed.
Here are some of our recent bathroom renovations in Sydney that Nu-Trend has completed. The majority of the projects we are contracted for are complete bathroom renovations where the room is completely stripped so that the flooring, walls, tiling and waterproofing is installed brand new.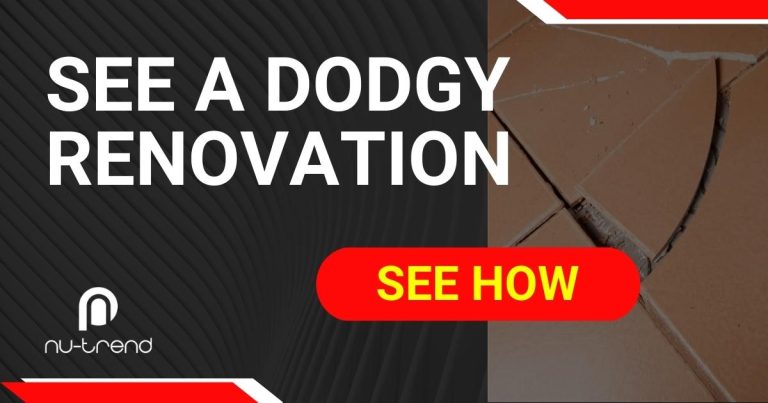 Nice uniforms, stylish work truck, fancy iPads & perfect photos can hide low cost bathroom renovations that are poor quality, see these examples for proof
READ MORE >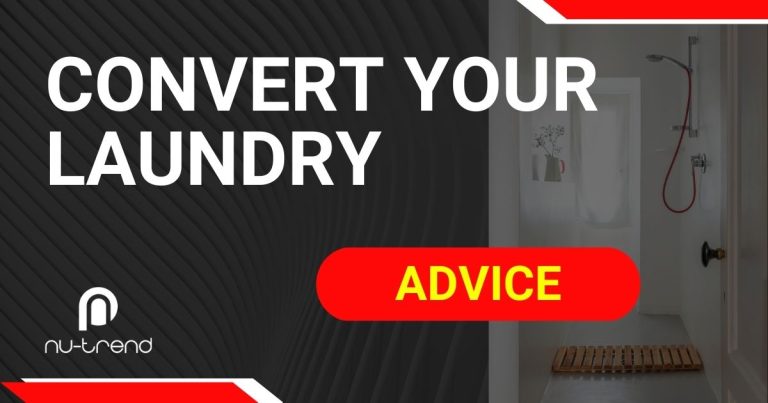 We can convert your existing laundry or powder room into a complete bathroom. See how much it costs and what is required to get this renovation work done.
READ MORE >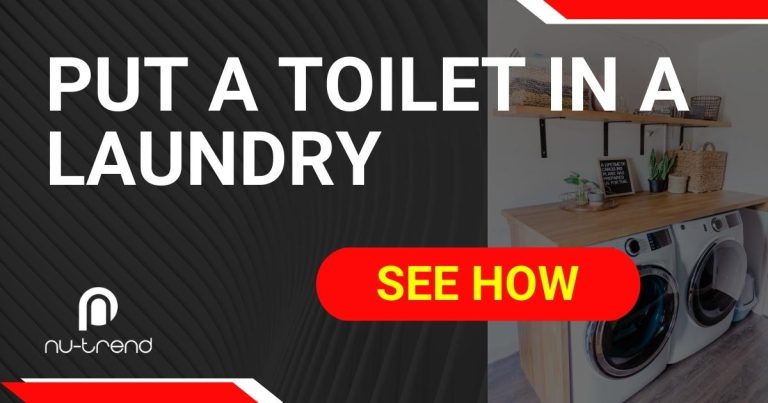 You can add a toilet into an existing laundry to give it more functionality. We explain how much it costs and what is involved.
READ MORE >
Local | Licensed | Insured

Protection for home owners.
Local Sydney contractors.
A qualified and licensed renovator.
Public liability insurance for peace of mind.
Drainer | gas fitter | plumber | renovator
Nu-Trend is a Sydney company with more than 15 years experience completing bathroom renovations & solving plumbing problems. he Directors Rob and Rick are hands-on, and provide a personalised service.
STANDARDS AUSTRALIA AS/NZS3500:2018 Compliant
All the work carried out by Nu-Trend is AS/NZ3500:2018 compliant. It is the Australian Standard for Plumbing and Drainage in NSW as set down by Standards Australia and the Australian Building Codes Board. They give the plumbing industry technical direction to enable compliance with required regulatory frameworks.
15 years experience with a written commitment.
Rick and Rob are the hands-on directors for Nu-Trend. Rather than hire sub-contractors and manage their business from a distant office, they are on the tools, at your site & working towards delivering your bathroom renovation or plumbing service. It means you are talking directly to the owners of the business, the guys who are accountable and responsible rather than via email or through customer service teams.
It is why they are able to provide a written guarantee that demonstrates their confidence in standing by the quality of their workmanship and the service they deliver to every single client.
They have a very single minded commitment to deliver a high level of professionalism and quality, they've been doing renovation contracting in Sydney for 15+ years.