How can you check the quality of your bathroom renovation?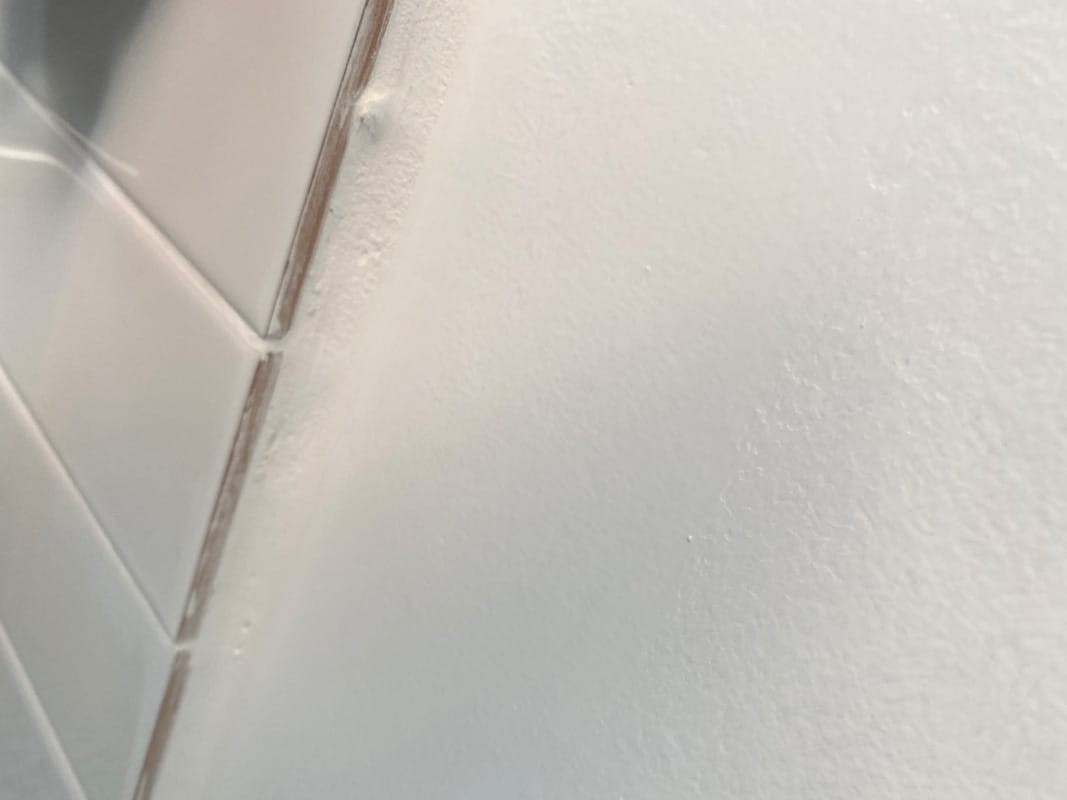 There are thousands of renovation companies in Sydney & Nu-Trend does miss out on our fair share of jobs that we quote for. In many cases the owner chooses a cheaper option without realising the quality difference they might be missing out on. 
The problem with renovation companies is that they talk about what they will deliver – 'we will do the wall tiling' for example, but you can't really assess just how well they will do that (or the other items in the scope of work). 
Want proof? 
Look at the photo above, it shows an example of a bathroom renovation company that has just tiled over the top of existing tiling, then covered the edges with grout and paint. This saves time and money on labour costs but creates an underlying issues with the tiling as it isn't installed on a solid surface or substrate. 
That is just one example of how other bathroom renovation companies in Sydney will cut corners to provide cheaper quotes or maximise their profit margins without the property owner even realising.
What was wrong with the quality of this bathroom renovation?
In this example Kate had chosen to use another renovating contractor but after her bathroom renovation was completed she began to have issues with water pooling on the floor and not draining properly after having a shower. You'd think that after getting your bathroom renovated that everything would work perfectly right?
She asked us to see if we could inspect the drains and piping to see if there was a blockage, but as soon as we walked into the bathroom we could see how poor the renovation quality was. Below is a list of all the faults we found.
No entry water stop angle
As soon as we walked in we could see there wasn't a water stop angle to the entry of the bathroom. 
This can cause waterproofing issues in other areas of the property as water spills from the bathroom.
It is also illegal to have not renovated this correctly.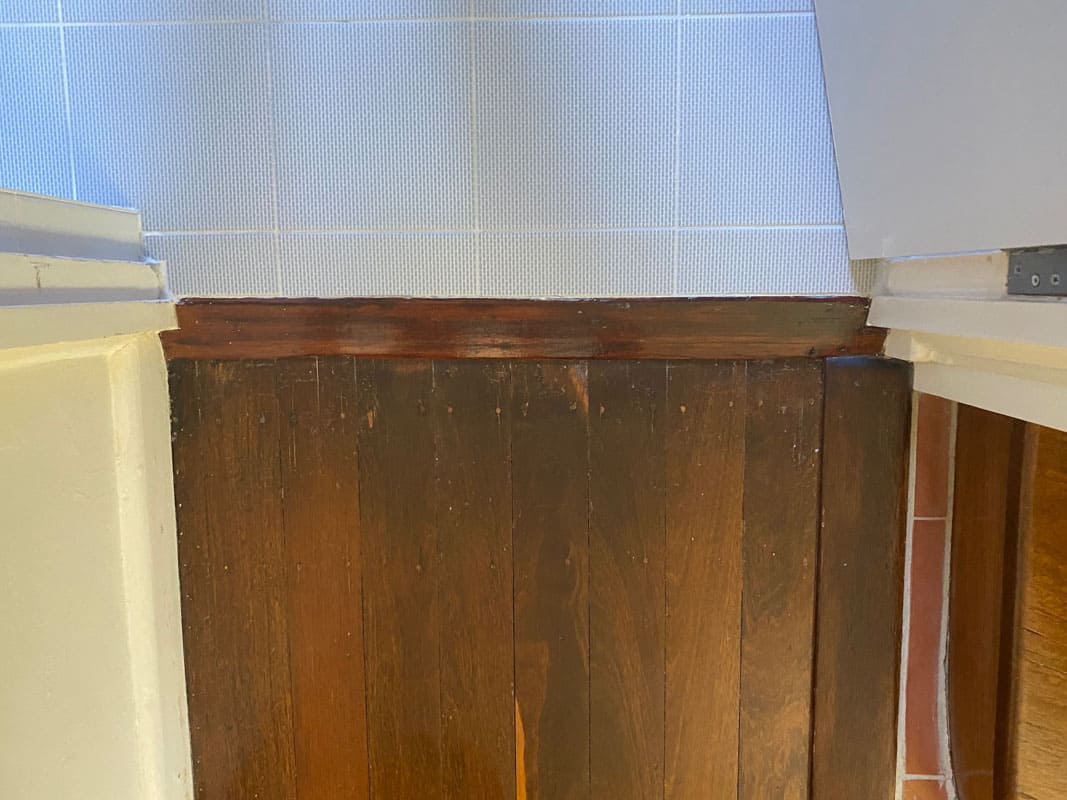 No shower water stop angle
The same issue was prevalent in the shower, again there wasn't a water stop angle which means water can spill freely into the room. 
Immediately this indicates there was little care taken to ensuring the room had the correct waterproofing and drainage.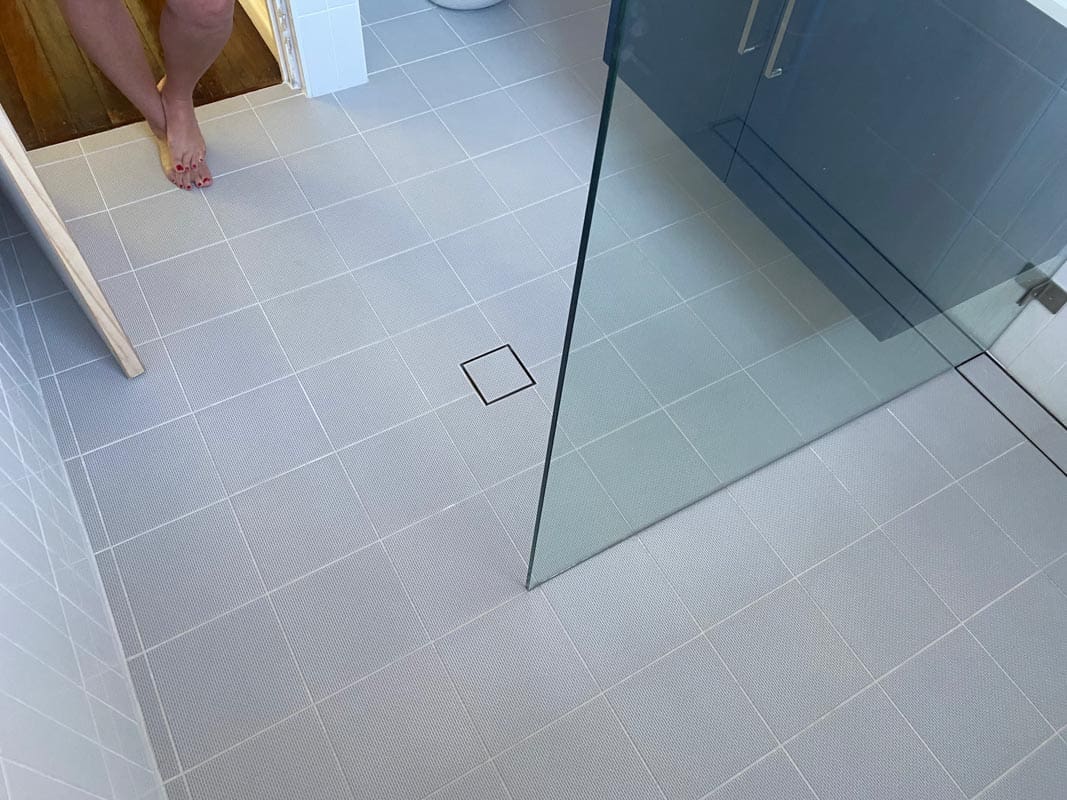 For most of our renovation projects we recommend a complete demolish of the room so that every surface can be prepared correctly for renovating. What some owners will do to save money is do a makeover or a remodel but this can cause issues later on.
In this example the renovations contractor didn't tell the property owner they had tiled over the existing tiles. You can see evidence of it due to the thick layer of tiling.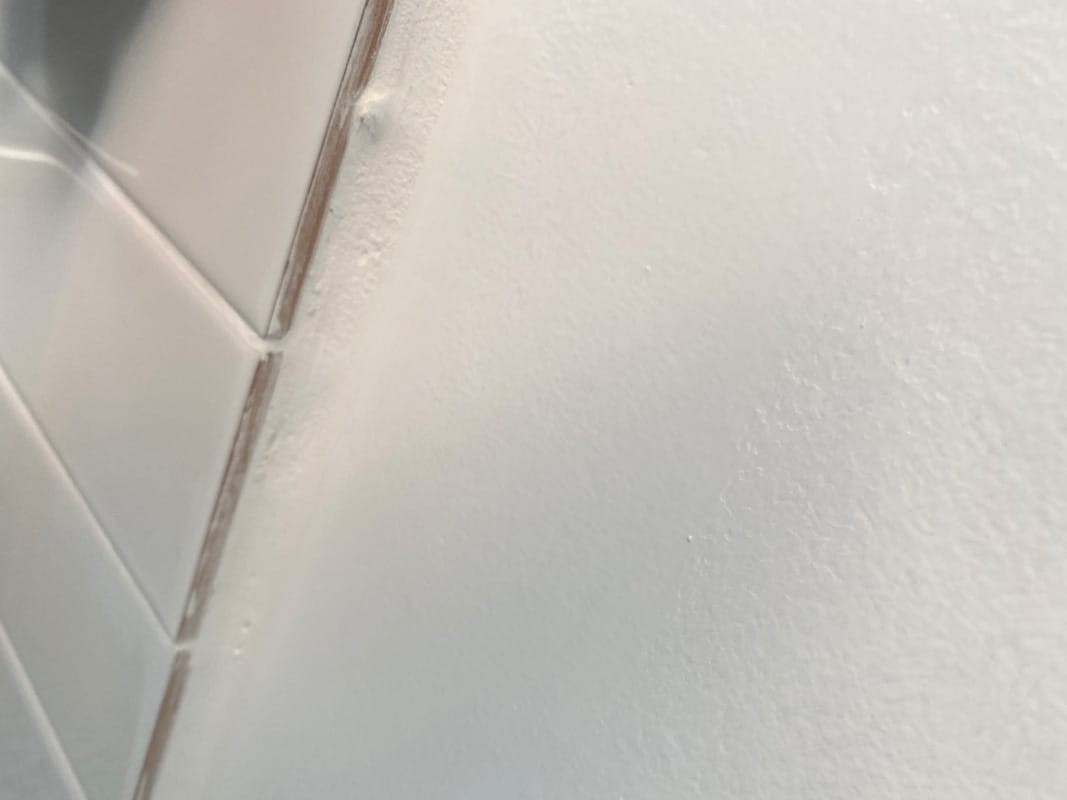 The plumbing for the shower was run and installed illegally. It would have saved time but what will happen is it will cause blockages and smells in the future as water isn't flowing into and out of the shower correctly.
Combine this with the poor floor drainage and it is a recipe for disaster. Another example of how corners were cut.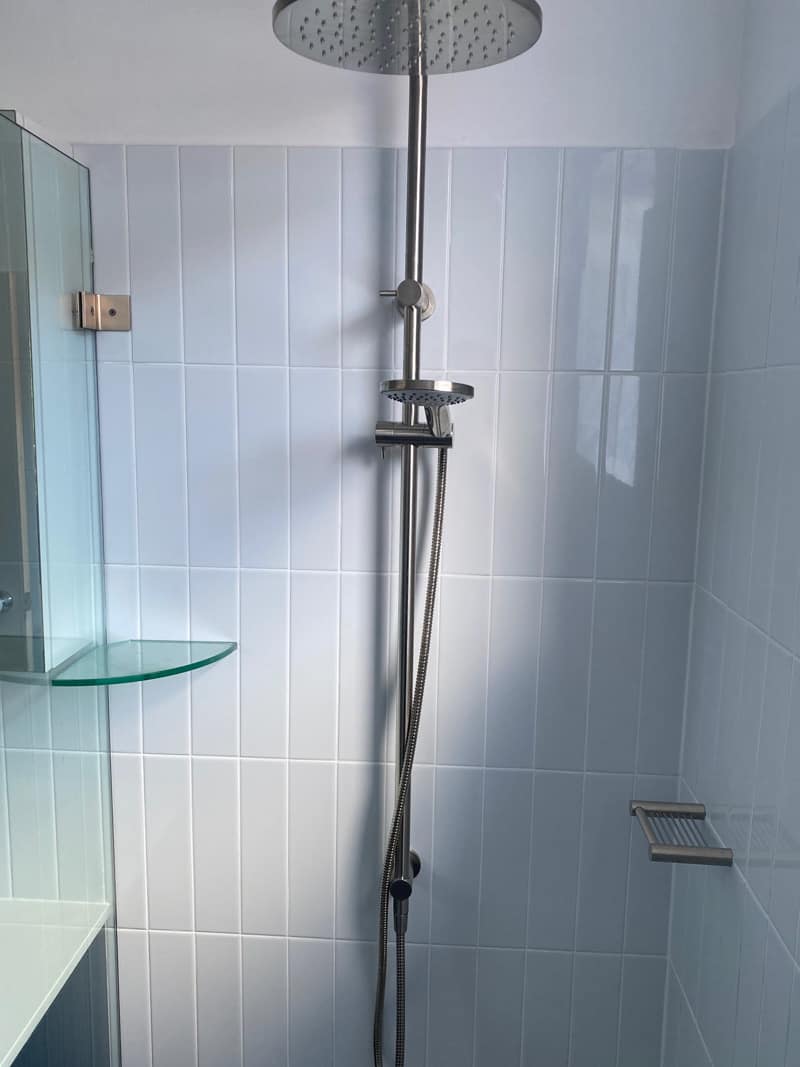 The vanity was installed too close to the shower glass screen with little to no clearance. Interior design is so important in bathroom renovations and can make all the difference when creating a room that is easy to live with and maintain. 
In this example the clearance is so small it will be hard to clean the dust and debris that will build up over time. Another example of a poor quality bathroom renovation.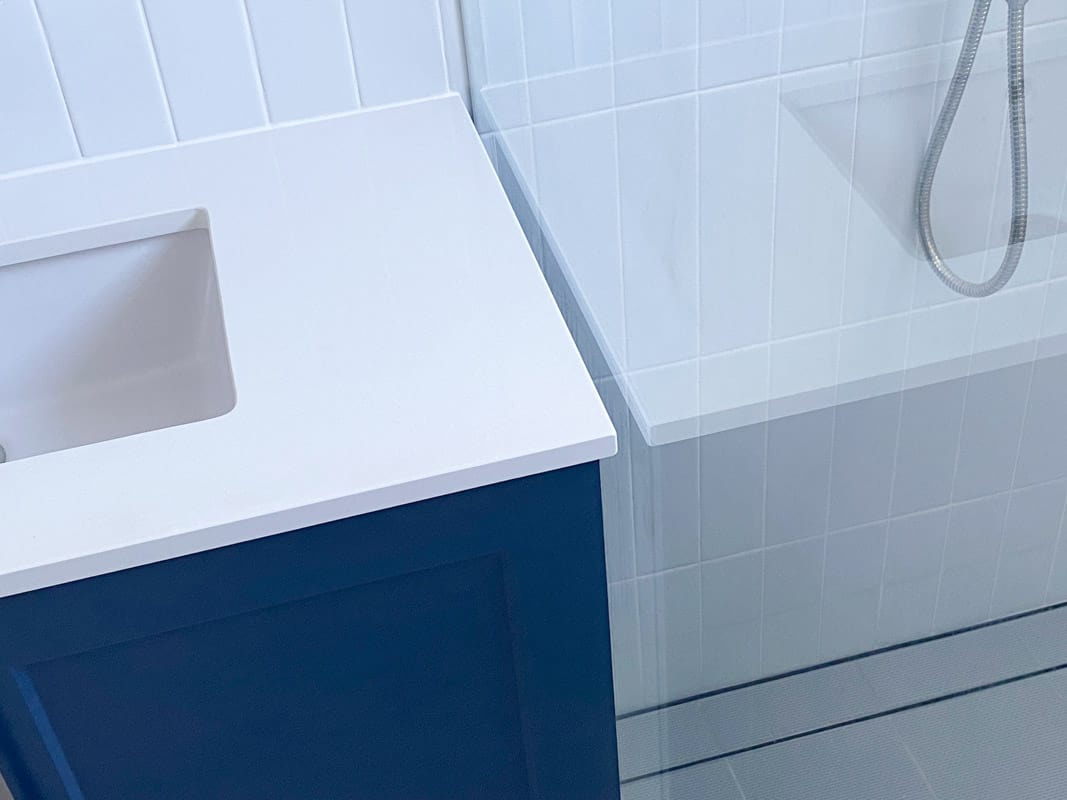 The grout in the floor and wall had discoloured, it was mismatched in different areas, had chunks missing and it was obvious it was done at different times of the build and with different materials.
You could try repair this and get it all re-grouted but you run the risk of damaging the tiles.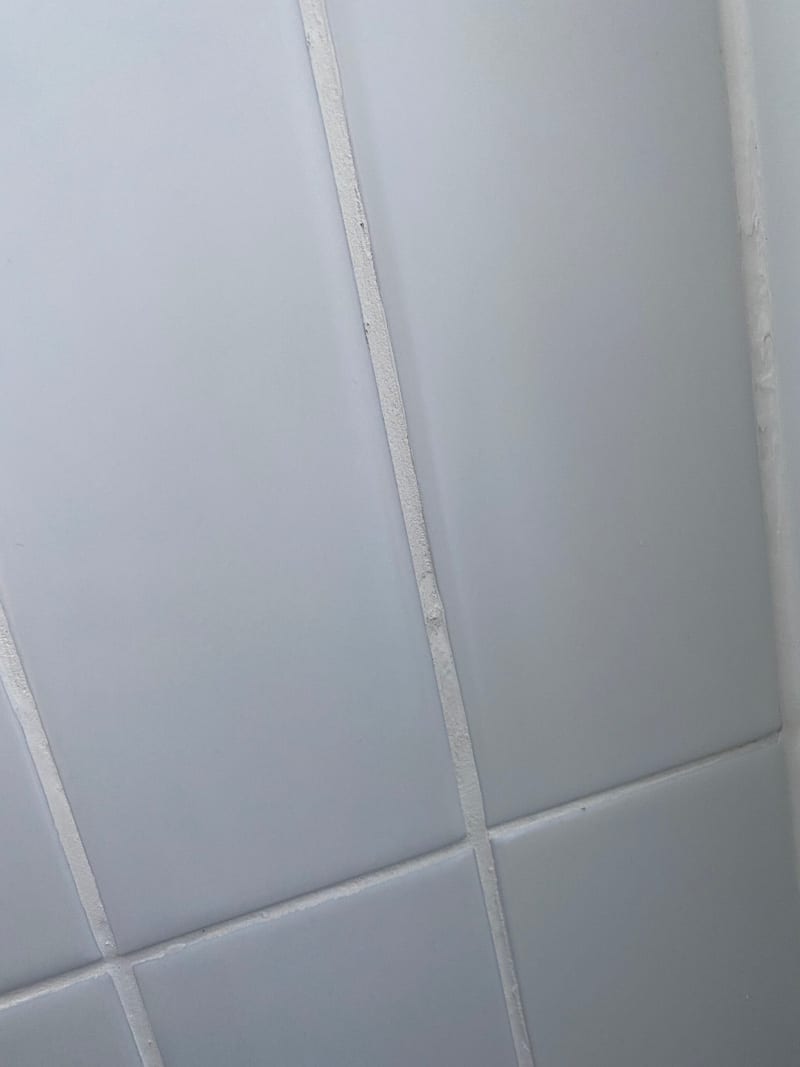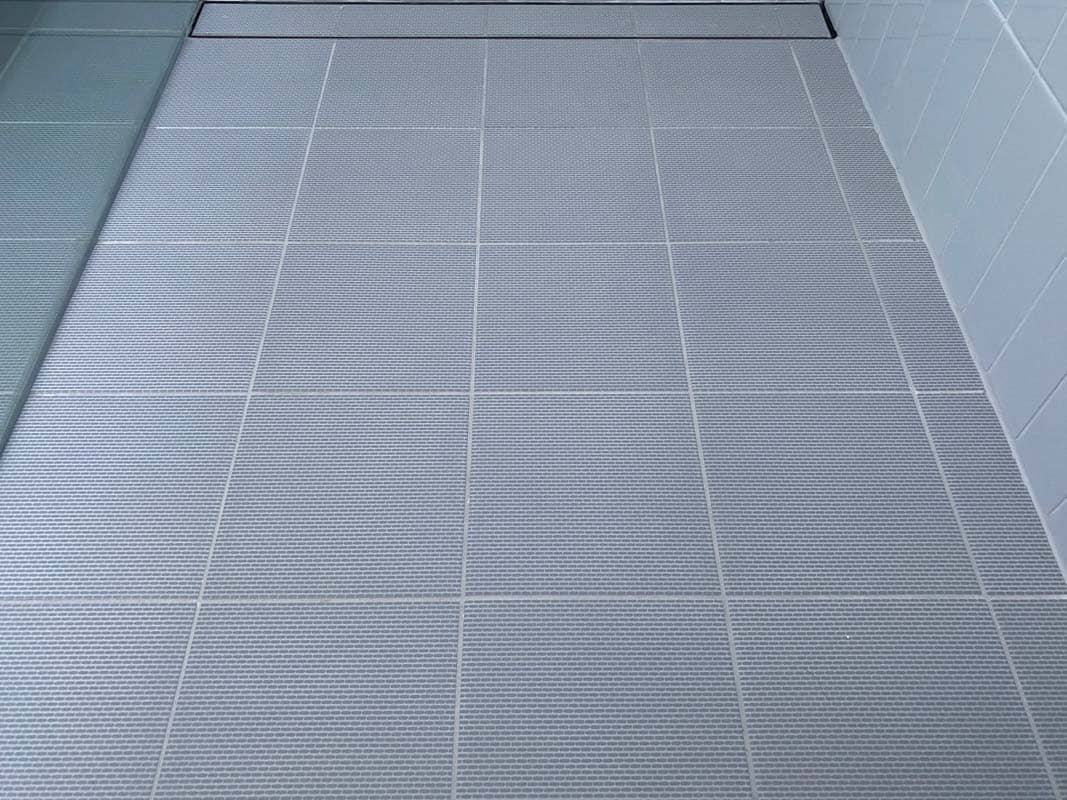 Window placement & recess
The window should have been recessed into the brick wall to create a more seamless finish. It is little details like this which take a little more time but can create an incredible finished bathroom.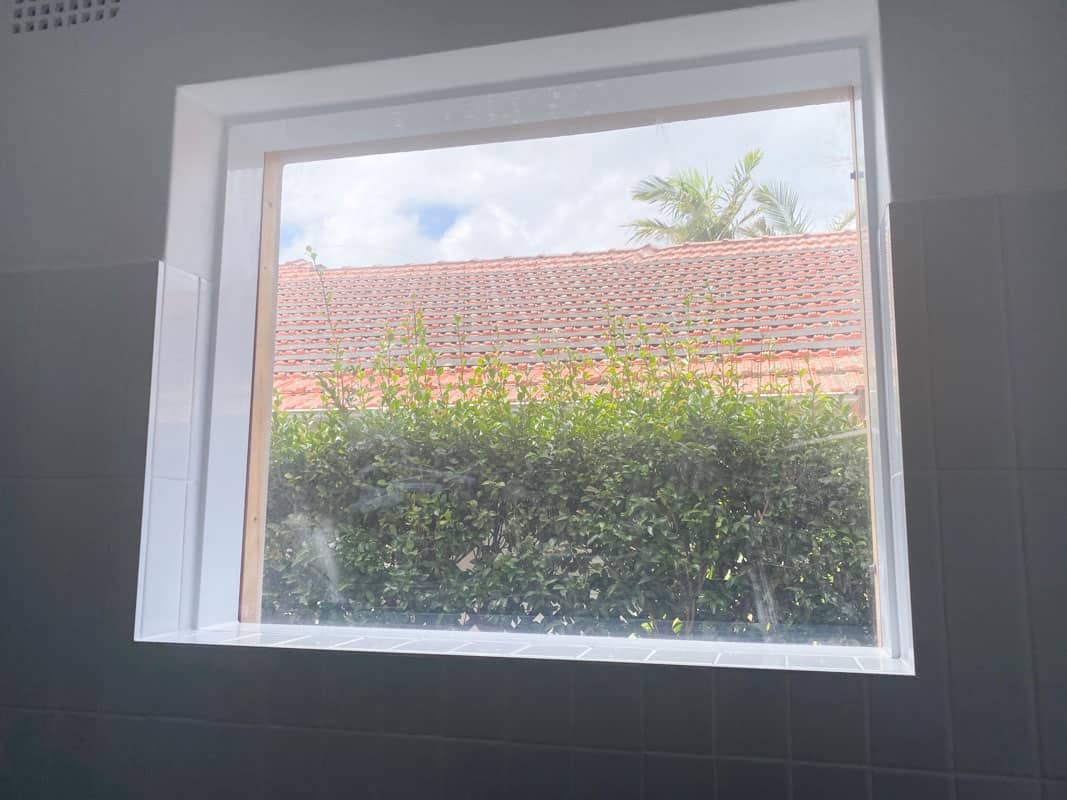 Fixtures not installed correctly
The fixtures weren't all installed correctly, some were uneven or not level. Here this comes back to room preparation and the care being taken that pipes, walls etc are all aligned and ready at fit off for perfect fixture installation.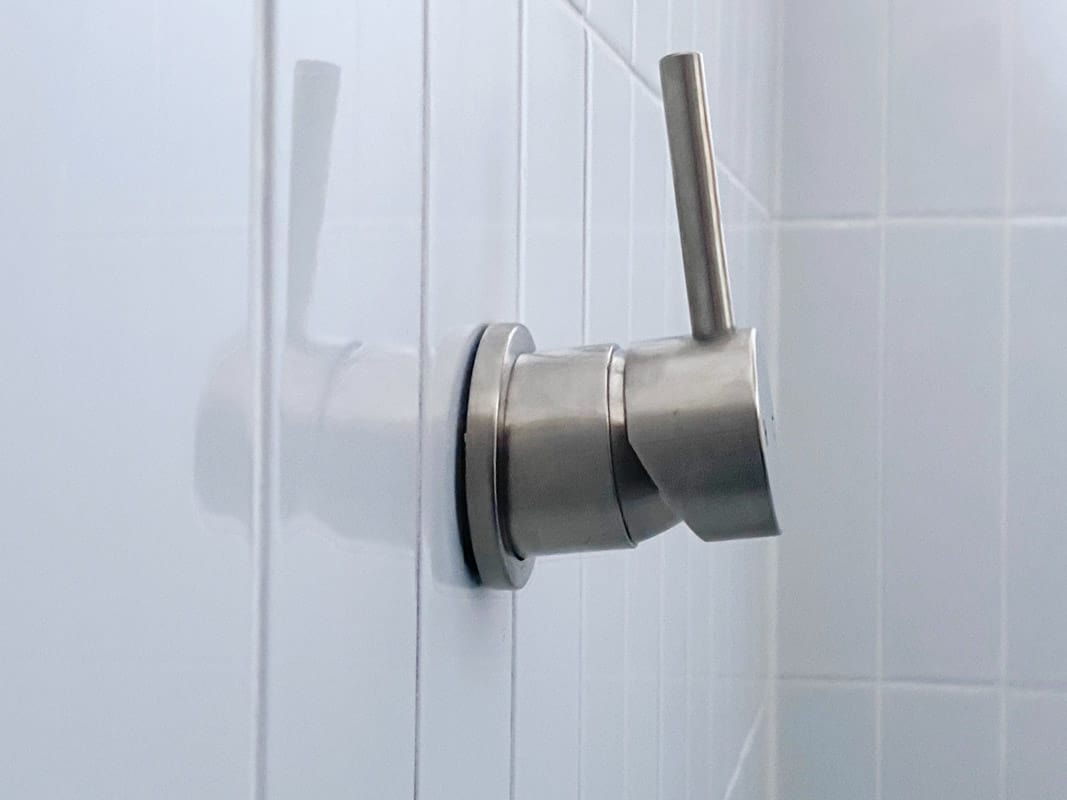 The wall vanity was only screwed into the wall with two screws which created a safety issue as it could fall onto someone and the glass shatter on the floor.
The door also opened easily and was hitting the glass shower screen, another example of poor interior design.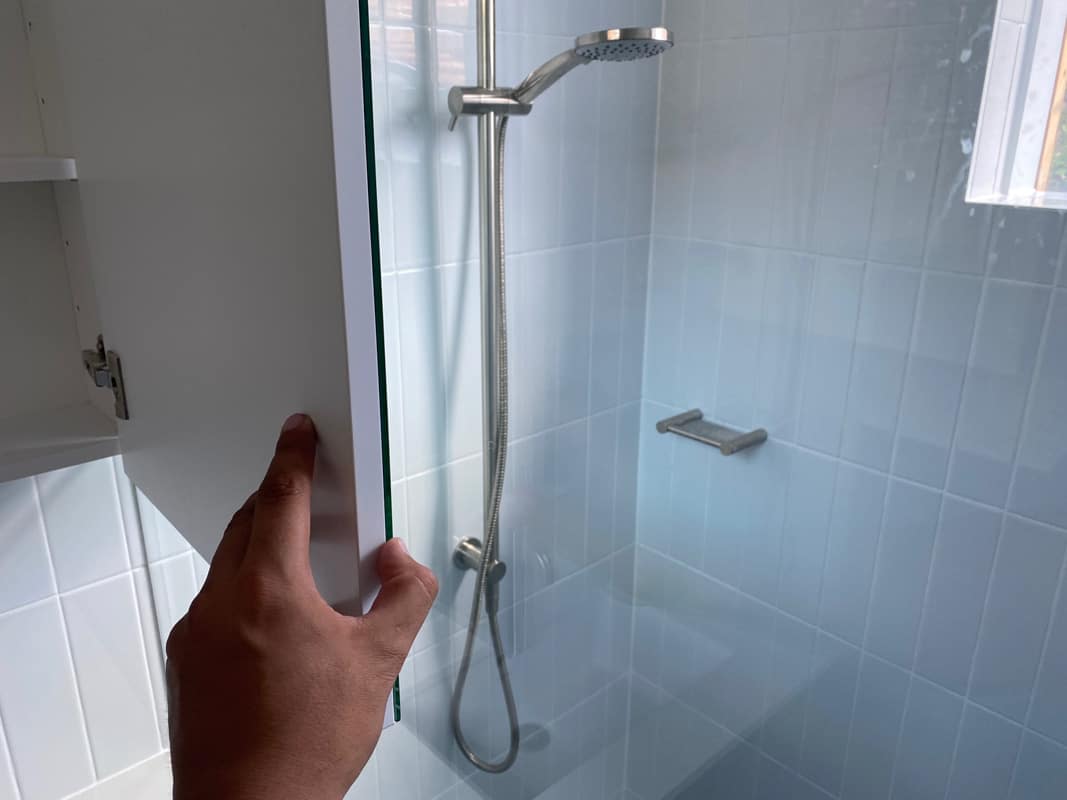 Incorrect floor gradients
The room wasn't levelled correctly to create the right falls for the water to run off. So this creates pooling in the bathroom, poor drainage and moisture issues.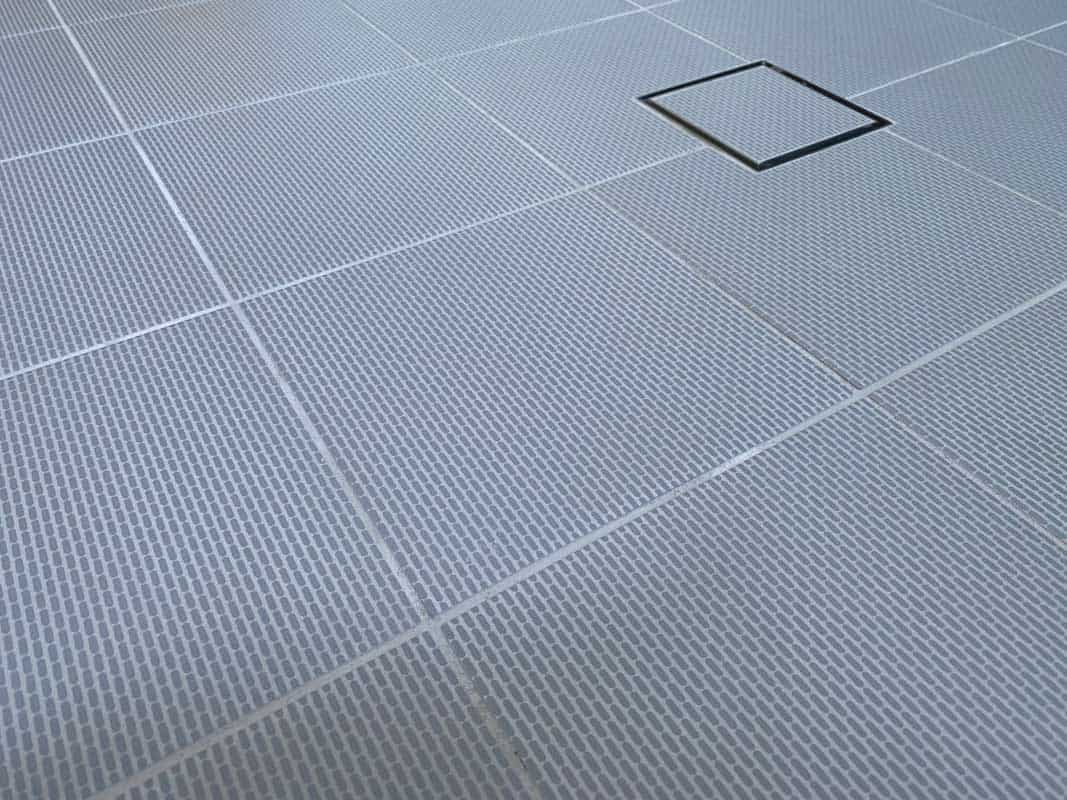 What had to be fixed in this bathroom renovation?
The challenge for this type of situation is that the owner opted for a low cost bathroom renovation quote but now has such a poor quality renovation that it will cost more to get it repaired vs starting all over again.
The biggest issue in this example is the range of water proofing issues that will be created over time that can lead to damage to the properties general structure if not addressed correctly.
Even if you attempt to repair things like the fixtures not being straight you can run the risk of this damaging the existing waterproofing so no matter which way you look at it, attempting band aid solutions can create more problems later.
This is why it pays to choose a high quality bathroom renovator with experience, knowledge & one that doesn't cut corners.
Here are some of our recent bathroom renovations in Sydney that Nu-Trend has completed. The majority of the projects we are contracted for are complete bathroom renovations where the room is completely stripped so that the flooring, walls, tiling and waterproofing is installed brand new.
Local | Licensed | Insured

Protection for home owners.
Local Sydney contractors.
A qualified and licensed renovator.
Public liability insurance for peace of mind.
Drainer | gas fitter | plumber | renovator
Nu-Trend is a Sydney company with more than 15 years experience completing bathroom renovations & solving plumbing problems. he Directors Rob and Rick are hands-on, and provide a personalised service.
STANDARDS AUSTRALIA AS/NZS3500:2018 Compliant
All the work carried out by Nu-Trend is AS/NZ3500:2018 compliant. It is the Australian Standard for Plumbing and Drainage in NSW as set down by Standards Australia and the Australian Building Codes Board. They give the plumbing industry technical direction to enable compliance with required regulatory frameworks.
15 years experience with a written commitment.
Rick and Rob are the hands-on directors for Nu-Trend. Rather than hire sub-contractors and manage their business from a distant office, they are on the tools, at your site & working towards delivering your bathroom renovation or plumbing service. It means you are talking directly to the owners of the business, the guys who are accountable and responsible rather than via email or through customer service teams.
It is why they are able to provide a written guarantee that demonstrates their confidence in standing by the quality of their workmanship and the service they deliver to every single client.
They have a very single minded commitment to deliver a high level of professionalism and quality, they've been doing renovation contracting in Sydney for 15+ years.