Learn more about Bathroom Renovations: Why Federation Styled Bathrooms Remain Popular Today
Nu-Trend is a local renovation contractor that specialises in bathroom renovations in Sydney. We can help you renovate any style of bathroom that you can imagine. A Federation style of bathroom typically combines tiled floors with a bold pattern and tiled walls that have a border. Most bathrooms in this style will feature a free standing bath, sink, toilet and lots of contrast with elements of timber. It is quite a sophisticated look with a touch of grandeur that can suit older homes.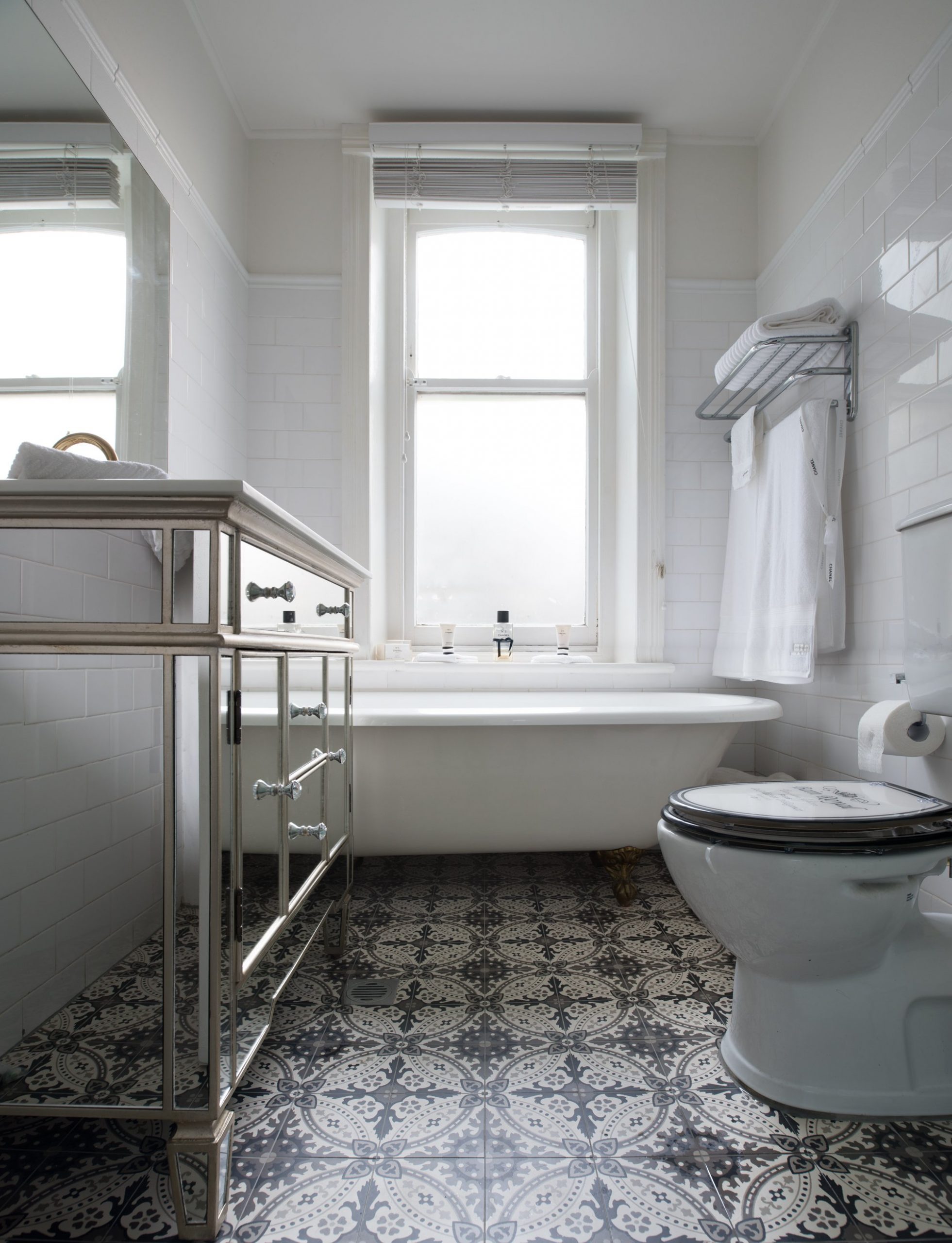 Federation bathrooms have remained popular for one very good reason, they are simply beautiful and create a sense of luxury in your bathroom quite like no other style. Federation styled bathrooms not only provide that classic look and feel of yesteryear, they allow a more opulent style. This type of bathroom opens up options for an intricate tiling design with the use of tessellated, feature, capping and skirting tiles and is commonly seen with a distinctive patterned tiled floor.
When considering federation style bathrooms, claw baths, antique mirrors and tapware come to mind, although it is a matter of preference as to how true to the nostalgic design to be. Many homeowners simply wish to add a hint of antique styling to their bathrooms by incorporating a just a few aspects of federation style with say perhaps tapware, mirror or floor tiling.
Whether adding just a hint of nostalgia or recreating a complete period style bathroom, federation bathrooms are truly stunning and will create a sense of luxury in your home.