It's possible to keep your bathroom looking like new if you take the right steps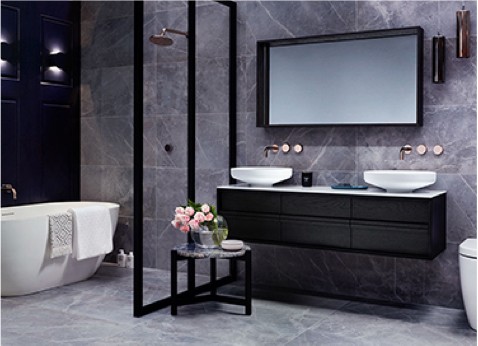 Every time Nu-Trend completes a bathroom renovation in Sydney we also try to make sure every home owner understands how to keep it looking new.  We know what it is like, you've just had your bathroom reno completed. Everything is bright and shiny, fresh and clean. Not a water spot to be found. The grout is bright and white. The mirrors gleam. The vanity, bath and tiles sparkle. Your newly remodeled bathroom is like a showroom and its almost a shame to use it.
You then spy that new deep bath we installed and the amazing new shower head that offers a massage after a long hard day. What is life if we cannot enjoy all we have worked for?
Here are our tips to preserve that new bathroom look and feel.  There are certain products and cleaning tools that are the main staple in almost everyone's cleaning product cupboard that should be avoided when cleaning your new bathroom. At the end of the day keeping your bathroom looking new just takes some common sense and where possible, avoiding harsh chemicals that can break down the surfaces of your new products.
Learn more about bathrooms