Create a 'Block style' bathroom with a renovator in Sydney
One of the best things about modern reality TV shows is they need a whole bunch of sponsors before they can get the program to air. In lots of cases those companies then leverage the show to give everyone tips, inspiration and ideas when it comes to renovating, building a home or even buying a new property.
If you have been watching The Block this season you would have been given a good insight into what it takes to build a bathroom. While the show is filmed in Victoria, the steps, principles and interior design ideas can be applied to bathrooms getting built in Sydney.
Let us explain how you can contract a bathroom renovation company in NSW to build a bathroom that has similar design ideas to the ones shown on The Block. You can download the floor plans and products lists from the Reece website and we can literally re-create it for you in your home, it is that simple.
Our renovation company can create something that is completely bespoke, never been done before or we can use references from photos online, magazine articles or even designers to create what you'd like.
Where can you get design ideas and inspiration from?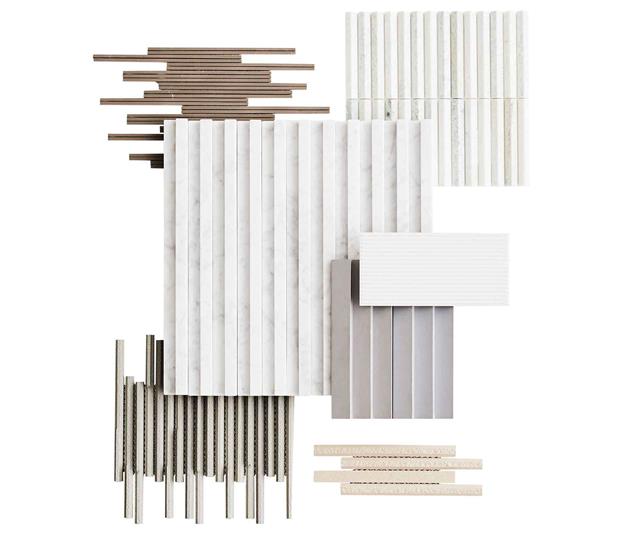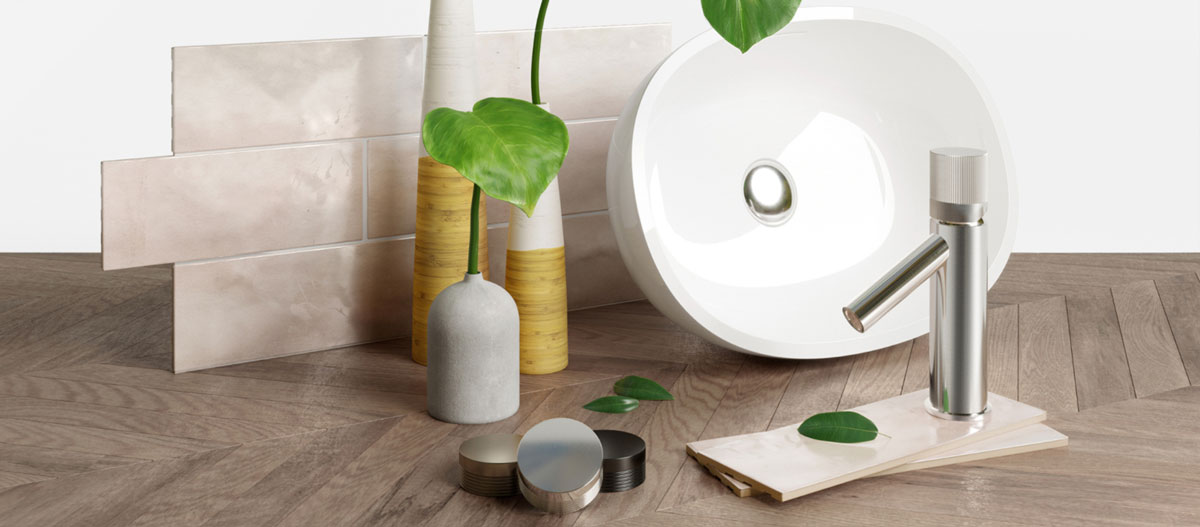 When we get asked to quote on a bathroom renovation in Sydney one of the big topics of discussion is around the interior design. This includes the layout, colours and textures that will be used to give the bathroom its 'theme' as it were. Some home owners just want a simple white bathroom with matt black taps, that is perfectly fine, it is classic, timeless and will appeal to lots of people with its minimalist design.
Other people like to re-create the look they have seen in a magazine, at a hotel, day spa or even their friends house. These days with social media, YouTube and so much access to design information you can literally get inspiration from nearly anywhere.
The starting point is at least choosing a colour palette where you can then begin working around ideas for textures, products and fittings to be used. It might be earthy tones, classic black or even blue hues, whatever it is this choice of colours can help decide how the room will be styled and becomes your base for decision making. 
Here are three quick ways to get ideas
Mood board – Grab a scrapbook or just a piece of paper and gather samples of colours, materials, photos or other bits of inspo to then collate this together. You can carry this with you when you visit tapware stores or other locations to then reference your ideas. 

Reece even have an online 'mood board' creator that can make this process really easy, take a look

here

.
TV Show information – Most TV shows these days will have dedicated websites that pull together all the content from the show and additional information. In the case of The Block, Reece has a special hub dedicated to showing off the ideas, products and information that has gone into designing each of the bathrooms, take a look here. This can make the process really simple where you choose exactly what they have done already and have it adjusted to suit the size of your room.
Interior designer –

If you don't have time or are not interested in doing this, then our renovation company can help engage an interior designer to help make the decisions for you instead.
We've written a
guide
that you can follow to work out the approximate costs of renovating and you can also download our information sheets using the buttons below.
How can you easily work out your bathroom floor plan layout?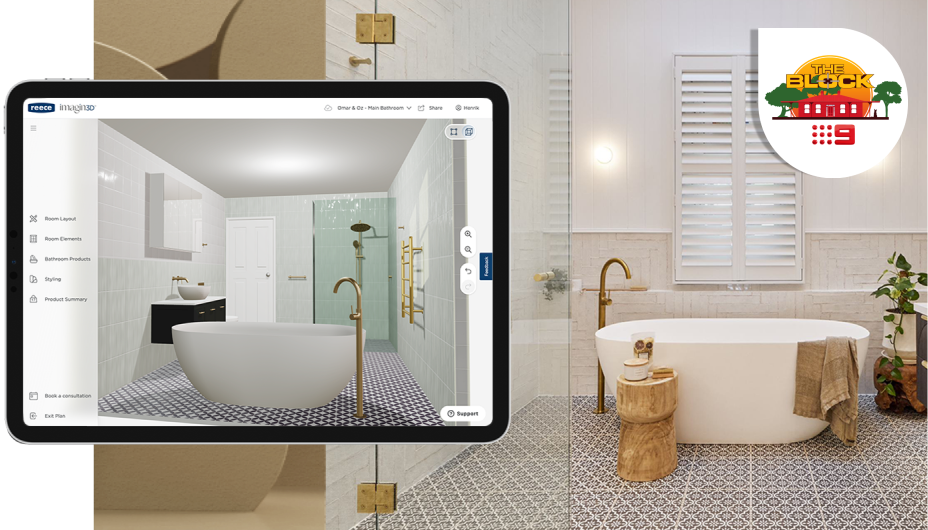 Once you firm up your ideas and choose colours, textures and a design to work with you can turn your attention to playing around with your floor layout . Maybe you will be leaving everything exactly where it is or perhaps you have some ideas about moving the toilet, placing a bath into the room or even re-arranging the layout completely. 
Either way, our bathroom renovation company can help you achieve anything you like because we specialise in complete renovations where every wall and the floor is stripped back to the bare framework. This means we are working with a blank canvas to build exactly what you want.
There are 3 main methods you can use to create your layout
Paper – you can measure the room and then using pencil and paper draw up some ideas to use as a rough guide. Bathroom builders can use this information to work from, but you then have to anticipate a few changes or slight alterations depending on the exact measurements & fitment of different items in the room. 


Floor plan software – if you search online you will find free and paid floor plan creation tools. These software programs normally work in your web browser where you put in dimensions to then play around with orientation, placement etc. Reece has recently introduced the free Imagin3D virtual floor plan tool which lets you create a room, place products from their range & then create a simple shopping list to calculate the cost of buying all the items.


Architect & interior designer – the more in depth way is to engage an architect or interior designer. They will provide consultation about colours, materials and design techniques to essentially take all the guesswork out. They will create a design as well as create site plans, exact measurements and a complete build list. This information is handed to all the trades to then build to the exact specifications in the plans. It is the most precise way to control everything when renovating.

The added cost may seem excessive but later on if you were to sell the property you can highlight this as a selling feature.
What is a floor plan layout?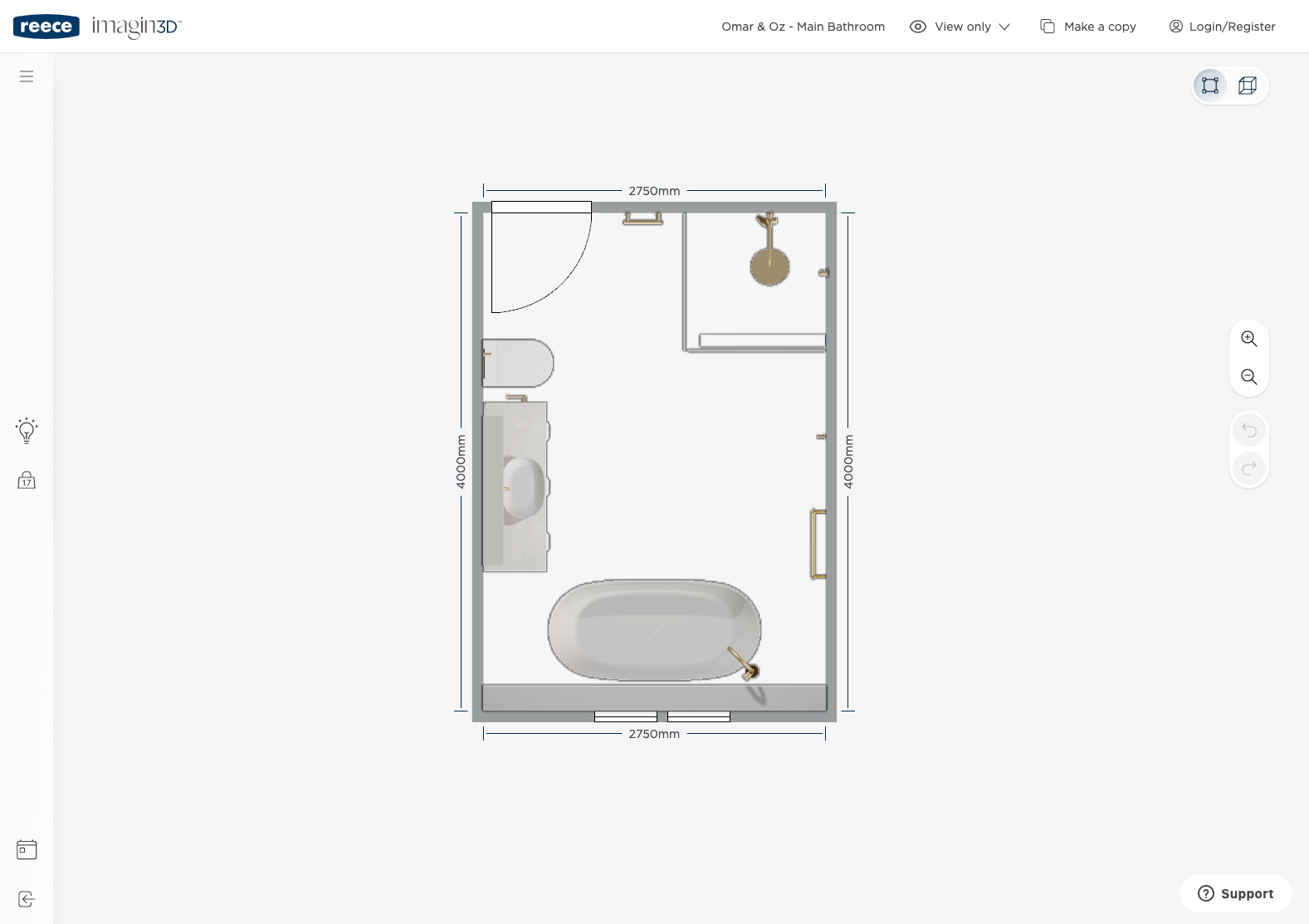 As mentioned above, the simplest step to take is to draw your floor plan ideas on paper and use some rough measurements to figure out where things will go. The easiest way to do this is leave all the existing elements in place and simple replace them so your layout is the same, but you have a new interior design.
Once you start moving where the toilet is, relocating a vanity or even changing the location of a door you have to then adjust everything else in the room. This can be time consuming using pen and paper, so that's why the 3D modelling tools are so powerful.
Is using 3D virtual floor plan software a good idea?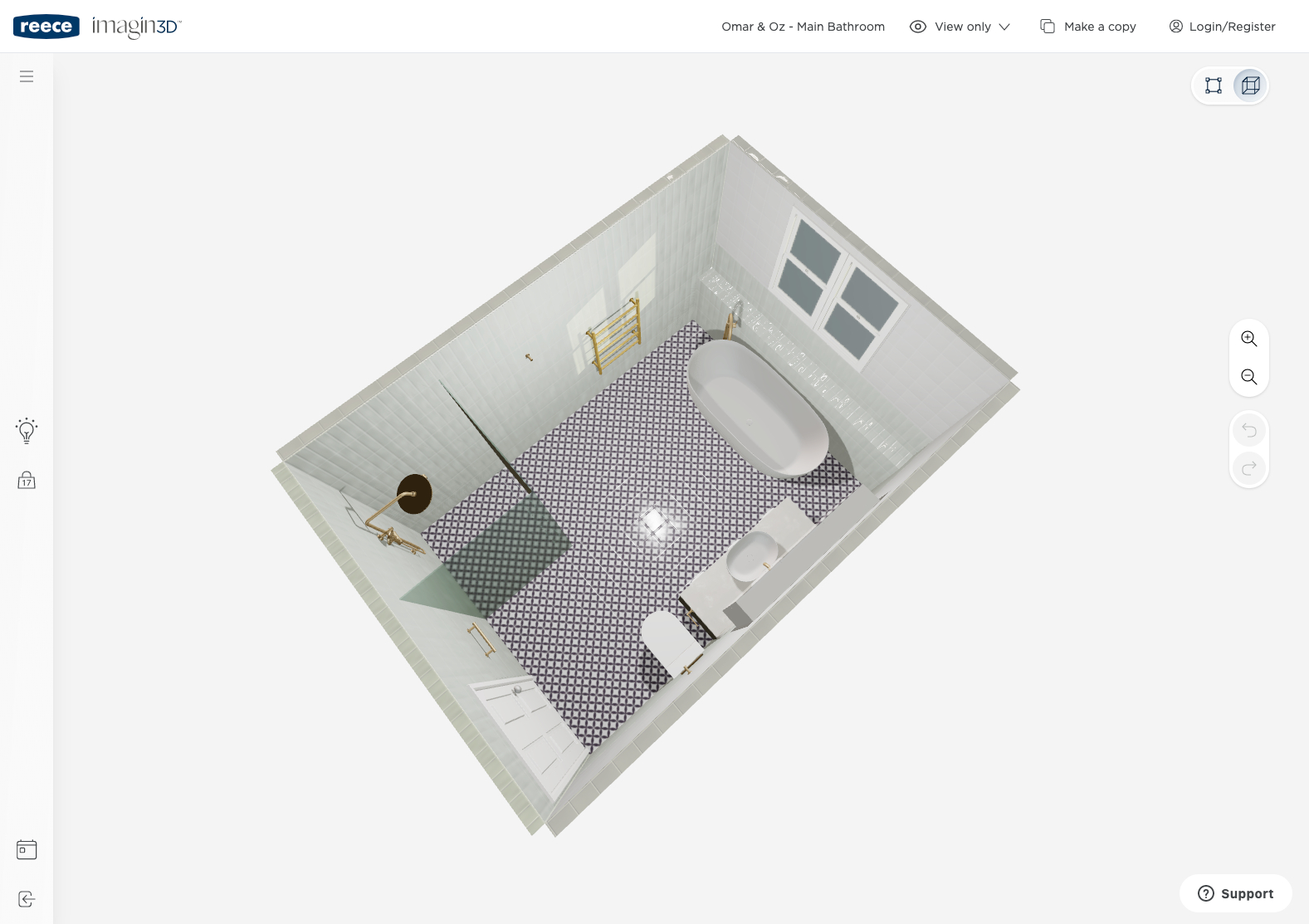 To make things really easy Reece have created their Imagin3D sofware so that you can start with a simple 2D plan but then turn that into a virtual 3D model. This lets you have a top down view of the bathroom layout and get a sense for how everything will be spaced in the room.
All of a sudden you can quickly visualise your room instead of dreaming about it in your head. This is the best way to get your renovating contracts on the same page and even get partner approval.
What is the benefit of using 3D virtual design tools for bathroom design?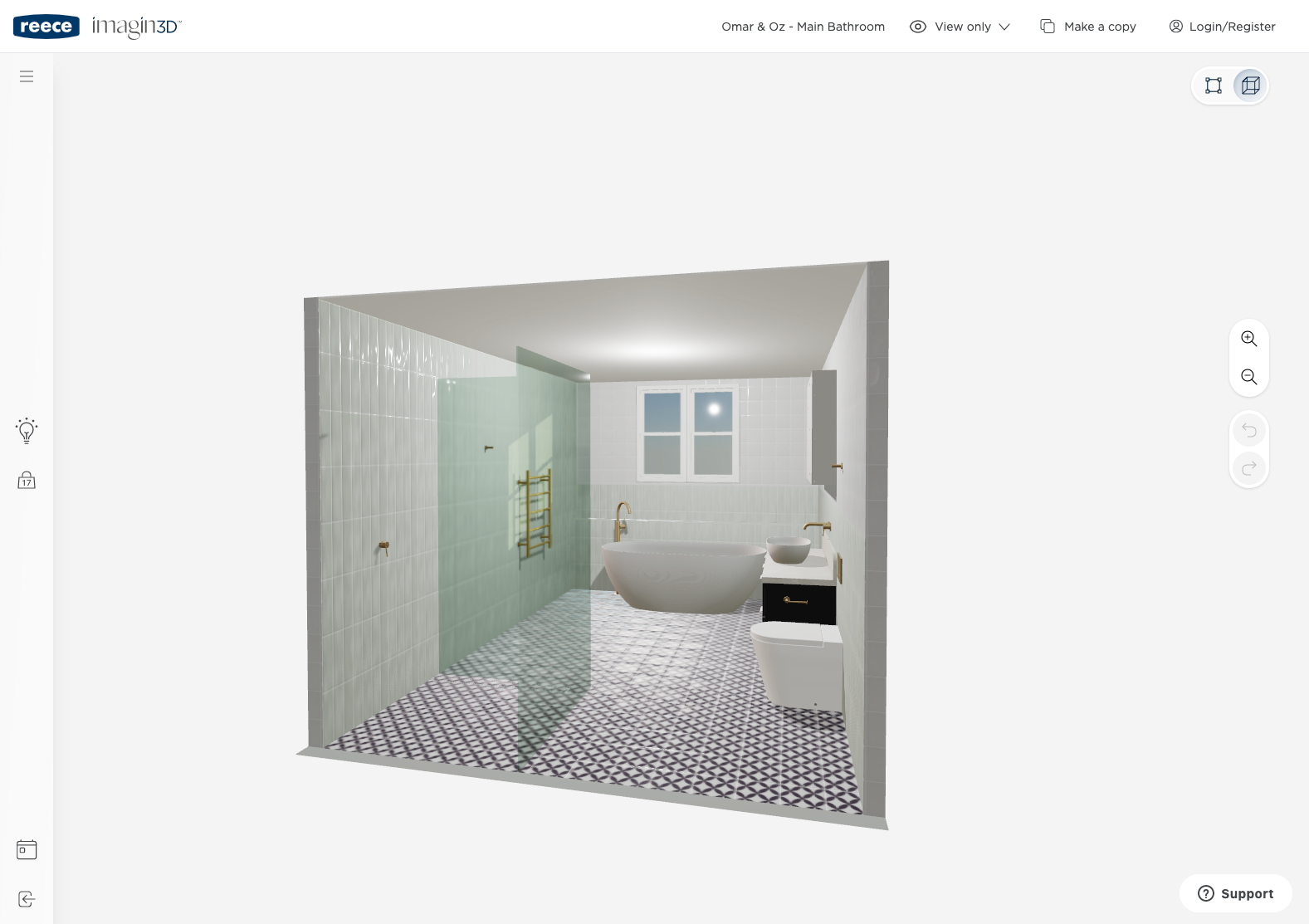 Taking things a step further, the 2D floor plan can be turned into a completely virtual 3D model that can be turned, twisted and looked at from different angles. This lets you look at the room in different ways to see how things are spaced, the gaps between a door or vanity or even whether the bath may look too big in the room.
You can spin the room around, zoom in or out & even change the products being used, the colours or even the fittings to get an idea for how they will look and feel.
How can you make a simple shopping list for bathroom products?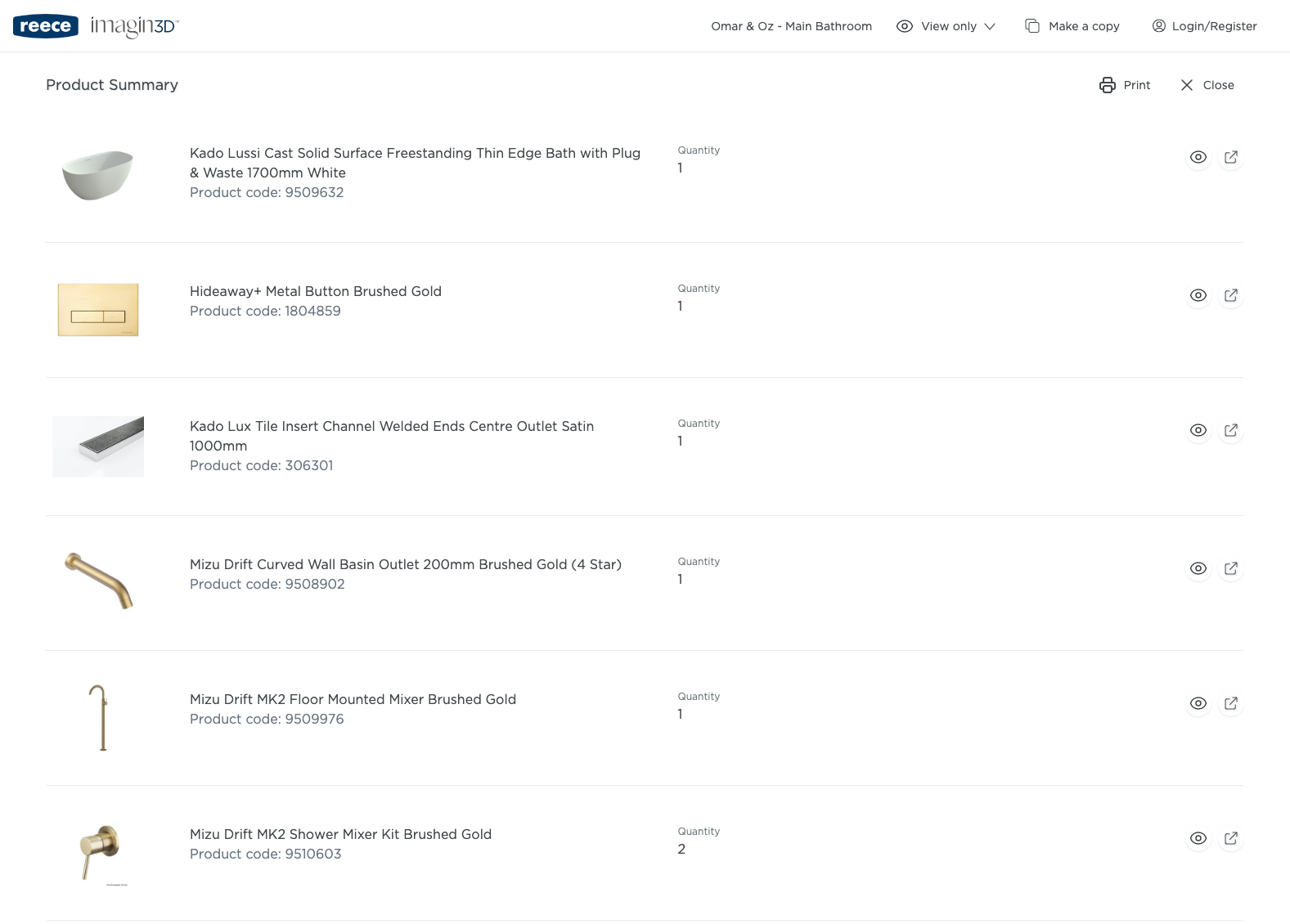 When you are happy with your bathroom design you'll need to start making a list of the products you will need. Either you will source them or you will ask your contractor to do it on your behalf. In a lot of cases it may be just as cheap to get them yourself because many renovation contracts don't have the volume to buy in bulk, so everyone will get a similar deal.
How easy this is to complete depends on how you are creating your layout and doing your planning. Reece's online software will convert any virtual design into a shopping list with the exact items available for sale together with pricing based on your location.This makes it extremely easy to place an order for the items you need.
The alternative would be to use a spreadsheet, Apple Note, Google Keep file or maybe even an Evernote to track all the ideas and items.
What is the cost of building a bathroom like the ones on The Block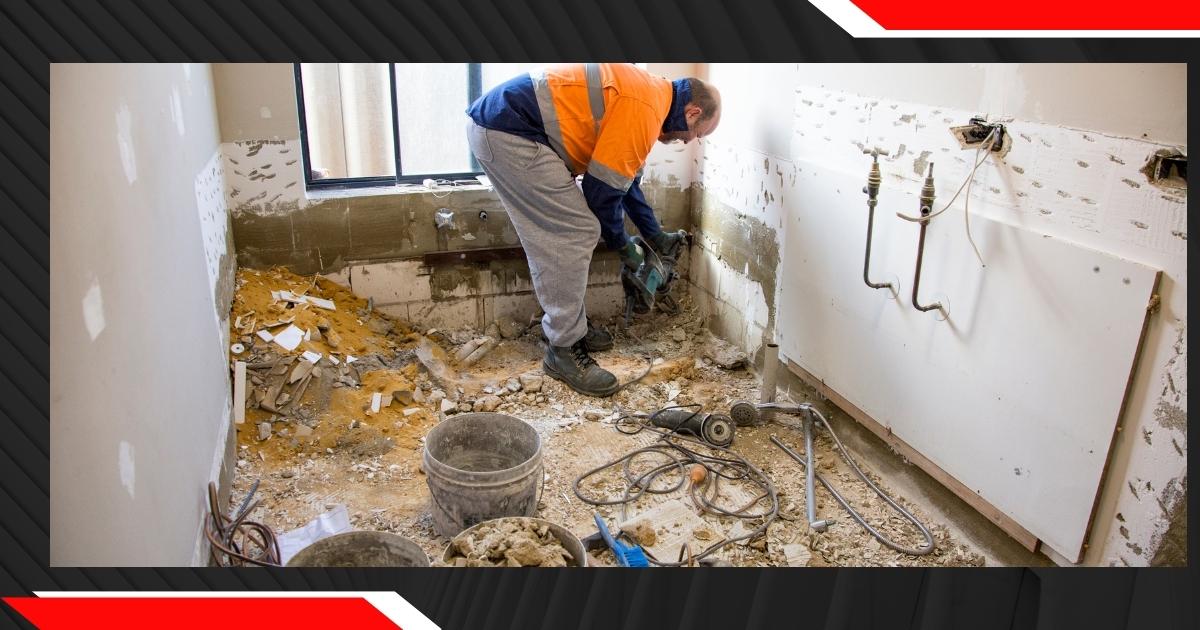 The cost
Unfortunately there isn't a simple answer to building a new bathroom because of all the variables involved. The only thing that can be relative is the cost of the items being installed. Although the cost of the labour to demolish the old one, prepare the room, do the waterproofing & then the final installation will depend on the complexity of the site, how large it is and how experienced the renovators are.
Just like any skilled trade, costs will vary based on their ability to deliver quality work, so always be aware of the cheapest quote.
Yes you could get ten quotations but that may just confuse things even more for you & take many months to complete. Yes you will always find someone that has a really cheap quotation but that should sound alarm bells because that old saying of ' you get what you pay for' is very, very true.
Local | Licensed | Insured

Protection for home owners.
Local Sydney contractors.
A qualified and licensed renovator.
Public liability insurance for peace of mind.
Drainer | gas fitter | plumber | renovator
Nu-Trend is a Sydney company with more than 15 years experience completing bathroom renovations & solving plumbing problems. he Directors Rob and Rick are hands-on, and provide a personalised service.
STANDARDS AUSTRALIA AS/NZS3500:2018 Compliant
All the work carried out by Nu-Trend is AS/NZ3500:2018 compliant. It is the Australian Standard for Plumbing and Drainage in NSW as set down by Standards Australia and the Australian Building Codes Board. They give the plumbing industry technical direction to enable compliance with required regulatory frameworks.
15 years experience with a written commitment.
Rick and Rob are the hands-on directors for Nu-Trend. Rather than hire sub-contractors and manage their business from a distant office, they are on the tools, at your site & working towards delivering your bathroom renovation or plumbing service. It means you are talking directly to the owners of the business, the guys who are accountable and responsible rather than via email or through customer service teams.
It is why they are able to provide a written guarantee that demonstrates their confidence in standing by the quality of their workmanship and the service they deliver to every single client.
They have a very single minded commitment to deliver a high level of professionalism and quality, they've been doing renovation contracting in Sydney for 15+ years.