A Sydney ensuite bathroom renovation with a kit kat mosaic tile feature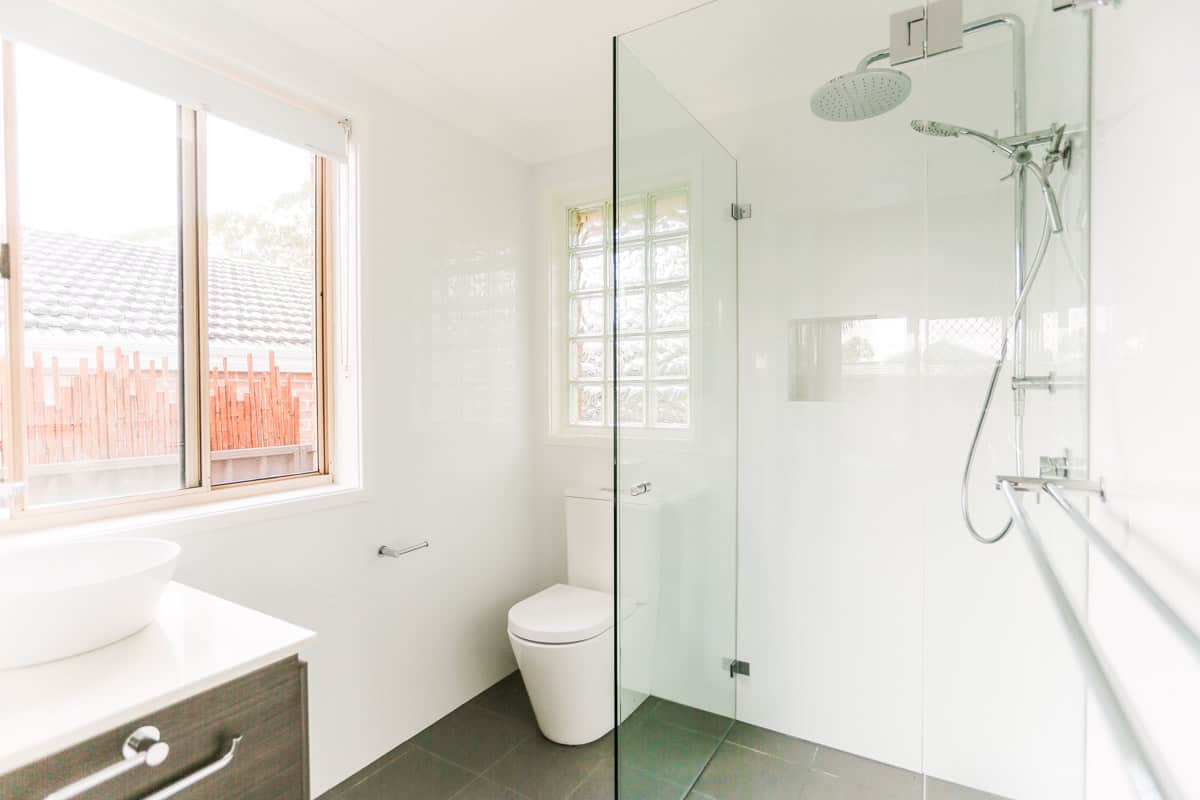 Ensuite bathroom with barn door entry and cute kit kat mosaic wall tile feature
We renovating this ensuite bathroom in Woronora in the Sutherland Shire in Sydney using a few clever bathroom design elements to give it some character. The owners wanted to use the existing walls, floorplan and window but we demolished the room to add a barn yard style entry door, new tiling, shower, toilet, vanity & stylish kit kat mosaic bathroom wall tile feature.
This was a complete ensuite bathroom renovation, we removed all the old wall and floor tiling, toilet system and vanity unit and completely demolished the old room to start again. This bathroom was about 3m x 3m and we made it feel even more spacious, bright and fresh by using clever interior design techniques like the wall hung vanity unit, custom made glass shower screen, wall niche in the walk in shower and slim wall mirror on top of the vanity. The existing window and glass brick wall was retained to keep plenty of light flowing into the room.
The owner of this house chose Nu-Trend because we are a Sydney ensuite bathroom renovation specialist and are renovation contractors who can also help with bathroom plumbing. Nu-Trend is a leading specialist bathroom contractor in Sydney that can help design a room that adds visual impact & value to your property.  We can use all types of materials to renovate bathrooms like marble, timber, glass or porcelain & use these in interior designs that can create functional spaces that kids or adults can use. Nu-Trend is a Sydney renovation specialist that take care of everything from the initial interior design, demolishing your existing bathroom, sourcing hardware products all the way through to the final clean up & rubbish removal. Have a look at our bathroom trends tips and hints.
Timeframe: The time to complete this type of bathroom renovation is around 2-3 weeks and what can create a variance in this timing is access to the property, delivery of products or any changes made to the design during the build.
Budget: For this complete bathroom renovation which included stripping back the walls etc it was $25,000-$30,000. The final budget depends on the products chosen for the room, the type of tiles etc.Our scope of work for this renovation included;
Protection of the property
Demolition of the old bathroom

Custom made shower screen

Bulk head wall fabrication

Exterior wall repairs & relocation of the entrance door

Replacing the vanity

Floor to ceiling tiling

Hot and cold water rough in

Fit off fixtures and fittings 

Screeding gradients to correct falls 
What are kit kat mosaic bathroom tiles?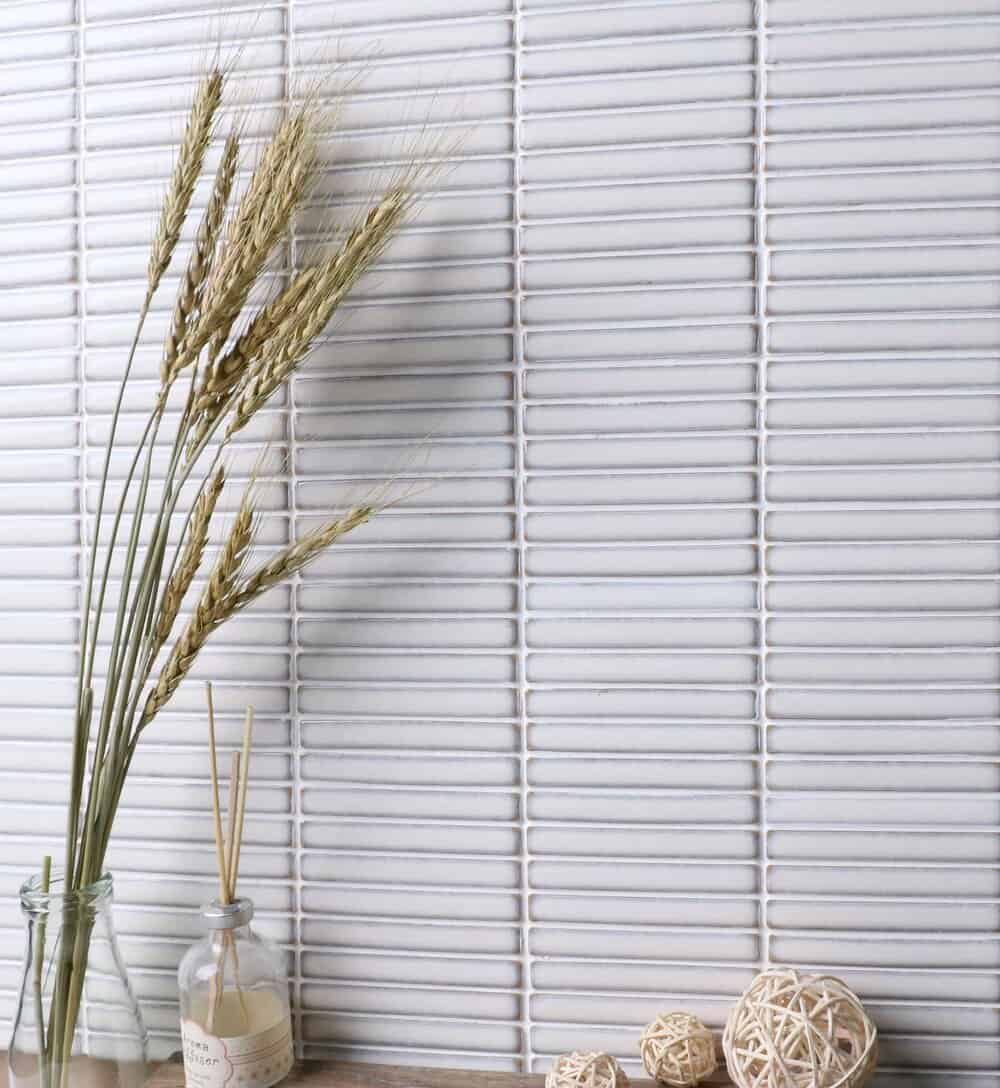 Kit kat style mosaic bathroom tiles are very thin, yet they can help you present a remarkably strong design profile in a bathroom, laundry or kitchen renovation if they are used correctly. By using kit-kat tiles for your interior design you can elevate a bathrooms, kitchens and commercial project into an extraordinary work of art.
Kit kat, or finger mosaic tiles, are great to use for a small shower niches,  a feature wall or other spaces in a room to create a visual centre piece. Kit kat tiles are renowned for their long and thin appearance which can easily add visual interest without being overpowering. So for this ensuite bathroom renovation we completed they became the perfect choice to add some interest into the room giving it a touch of personality to compliment the barn door entry.
Tapware products we used in this ensuite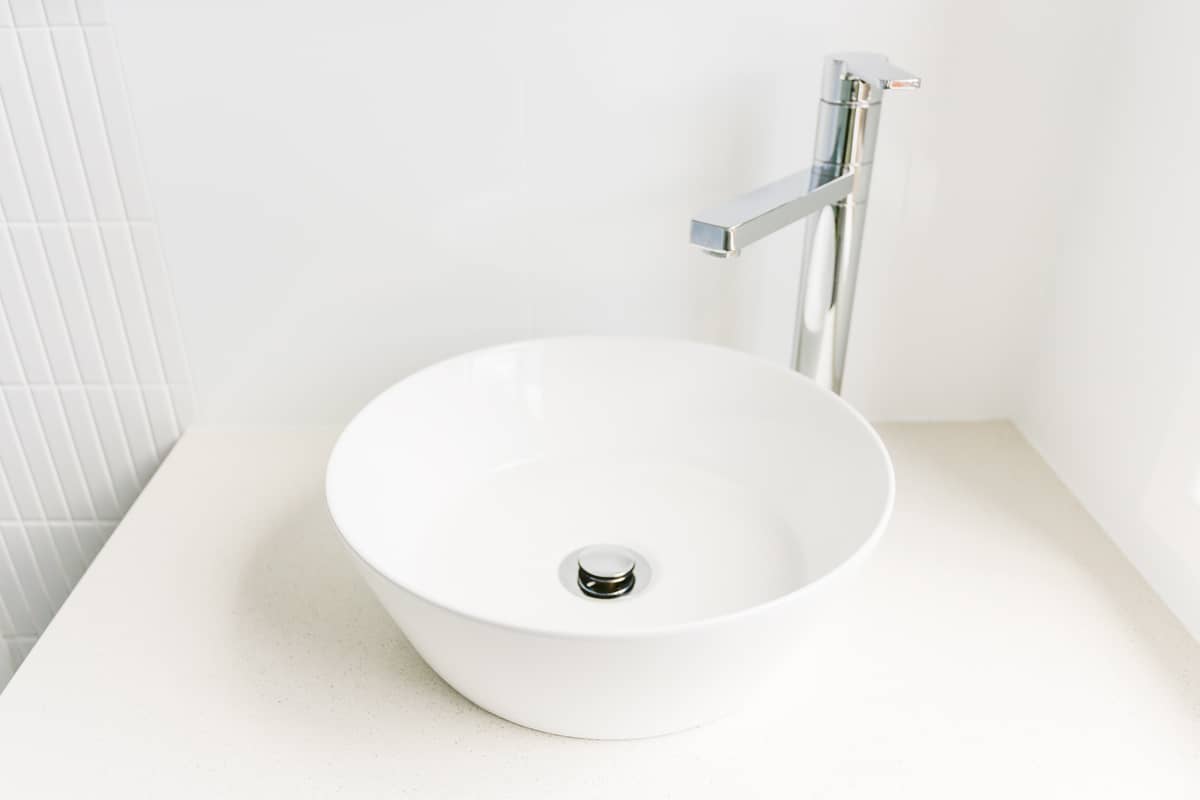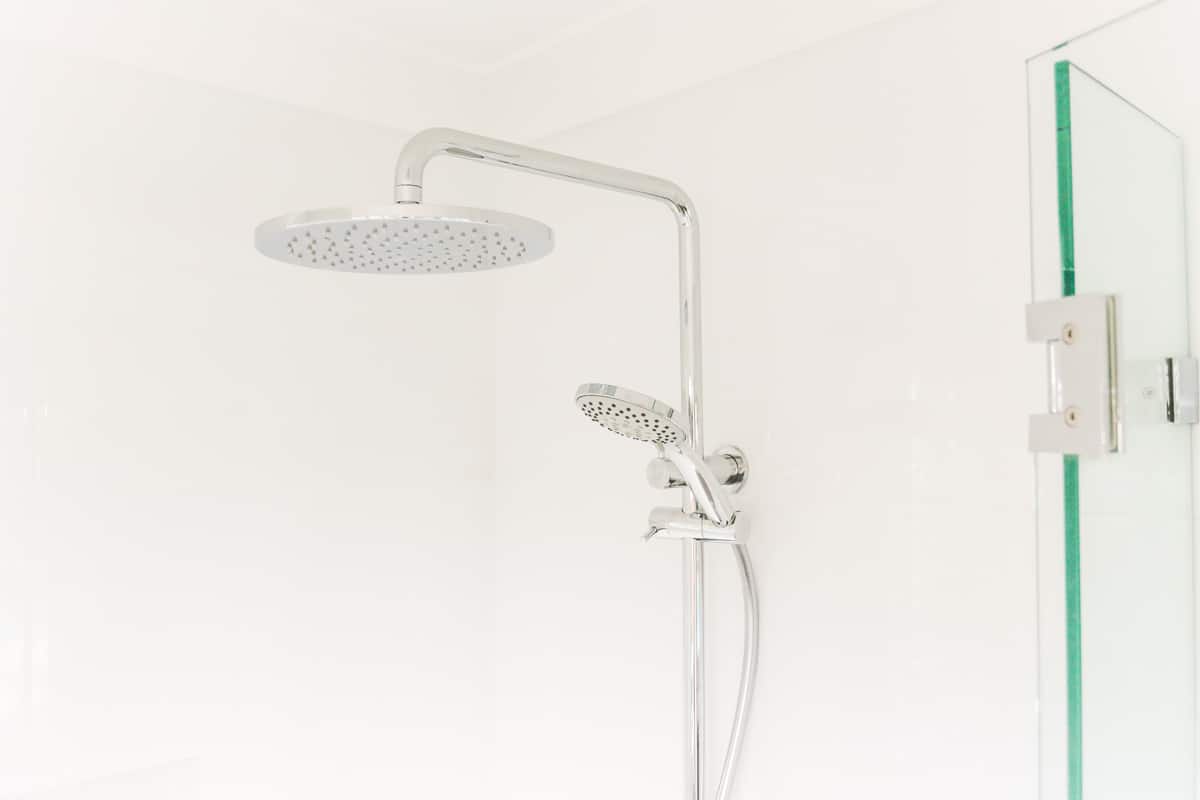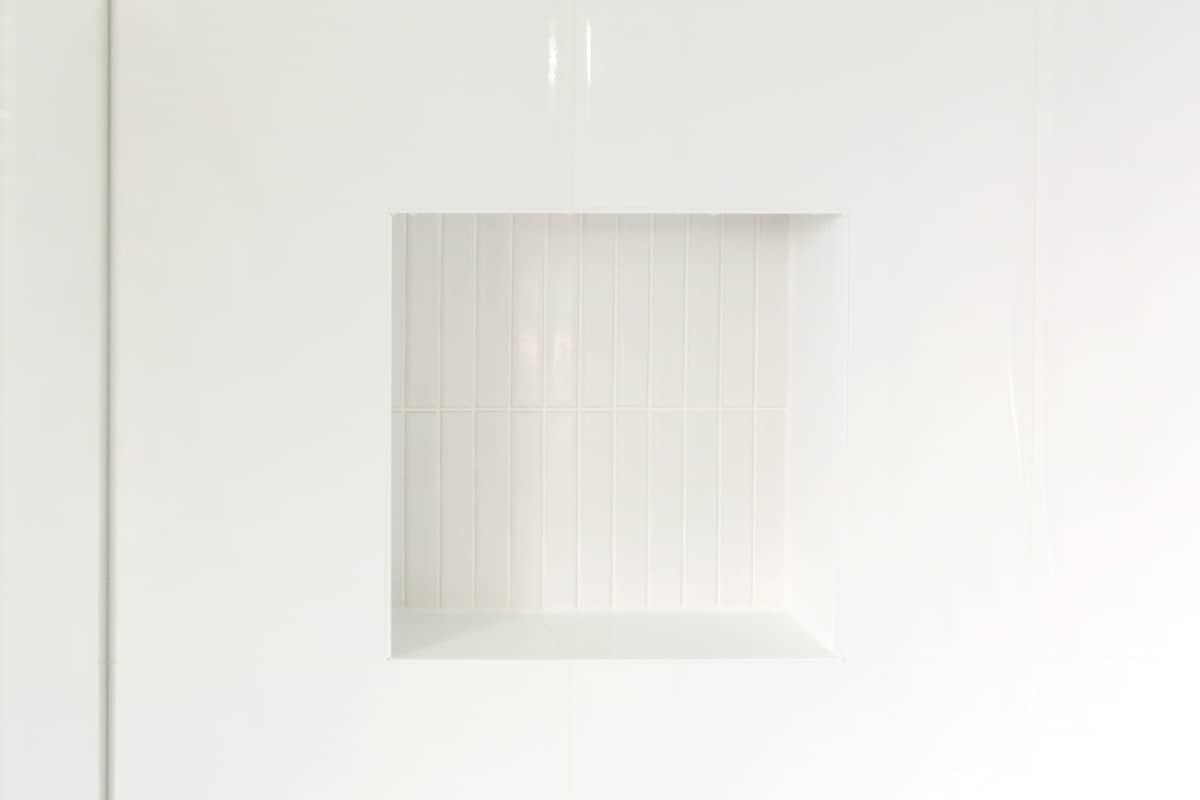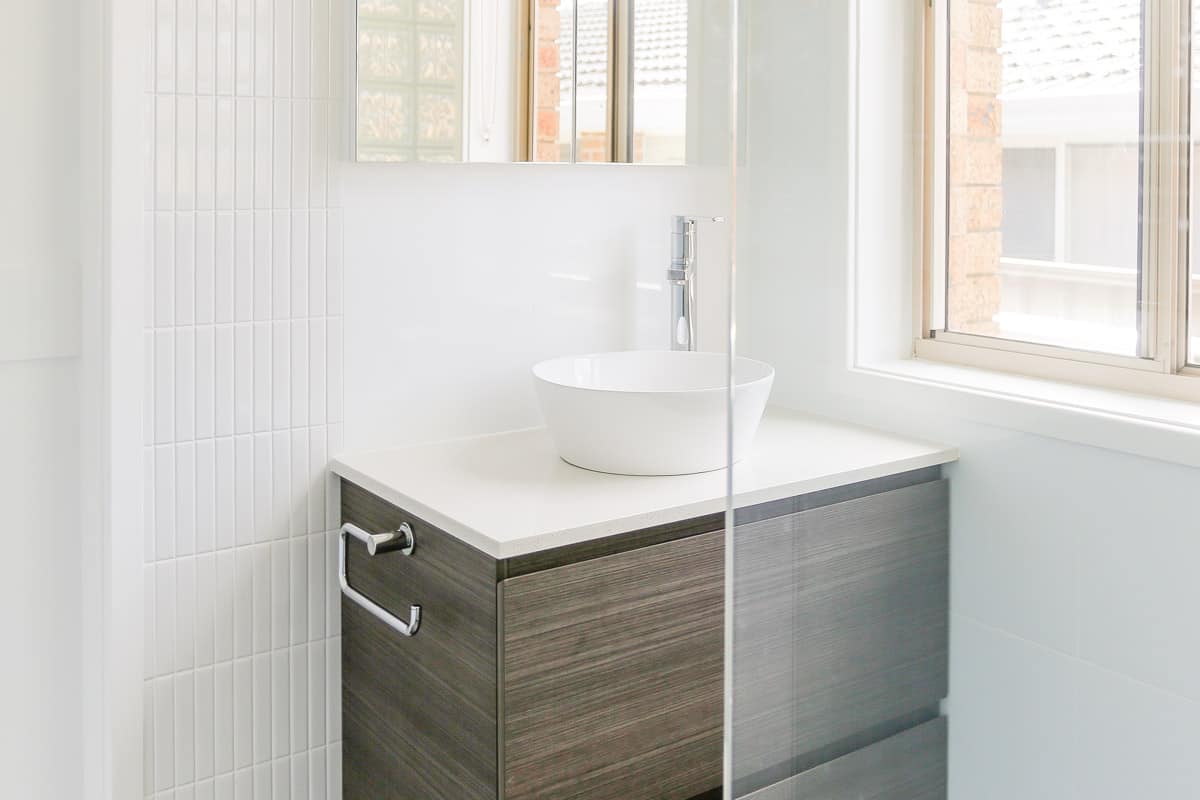 The products used in this ensuite bathroom were nice and simple to keep with the modest interior design style. 
TALL SWIVEL BASIN MIXER
ZEOS WALL MIXER 
PEGASI 600 DUAL SHOWER
PEGASI TOILET ROLL HOLDER
RIMLESS TOILET SUITE 
TIMBERLINE TWO DEEP DRAWER VANITY

ICE SNOW CAESARSTONE TOP SPACE BOWL

750 MM X 470 MM VANITY ON ADP 700 WIDE X 720MM HIGH CABINET
PEGASI 900 D/TOWEL RAIL 
TILE INSERT FL0OR WASTE 
PEGASI GUEST TOWEL HOLDER
PEGASI ROBE HOOK CP
We also worked closely with the property owner to come up with clever ways to maximise the feeling of space in the bathroom and to create a very clutter-free feeling as soon as you walk into the room. We helped design these elements to achieve this;
Custom made glass shower screen; the frameless design reduces the visual clutter and is custom made to suit the room vs pre-made fixed shape designs. There are no clumsy tracks or messy frames required just a single sheet of glass that is easy to clean and very safe to use.
Wall hung vanity 'floating' unit; this reduces the bulk sitting on the floor and allows your eye to see the floor tiles.
Custom made shower drain; created using a matching floor tile it blends into the floor and you hardly notice it.
What did we do in this Sydney bathroom renovation?
#1 PROTECTED THE PROPERTY
Doing as many unit renovation projects as we do, we understand how stressful they can be for people trying to live through them. Most tradies also make a big mess. We make sure we protect your property with floor and wall coverings to make sure nothing is damaged while we are renovating your house.
Nu-Trend can do all the demolition work you require before you renovate your bathroom. We can remove the toilet, shower, bath, vanity & tiling to prepare the room to be ready for new work to be completed.
Nu-Trend is a licensed plumber which is an advantage when you are renovating a bathroom. For every project we inspect all the plumbing and flooring to make sure it is ready for use. When you combine this with our renovation expertise you get peace of mind.
We can take care of everything during your renovation project including the tiling whether that is for a bathroom or laundry.
Yes, we make sure from start to finish your property is kept clean and returned to its original state once we have completed the project. We know how much of a hassle renovating can be but we look at all the little things to try make it more pleasant.