A combined bath and shower bathroom renovation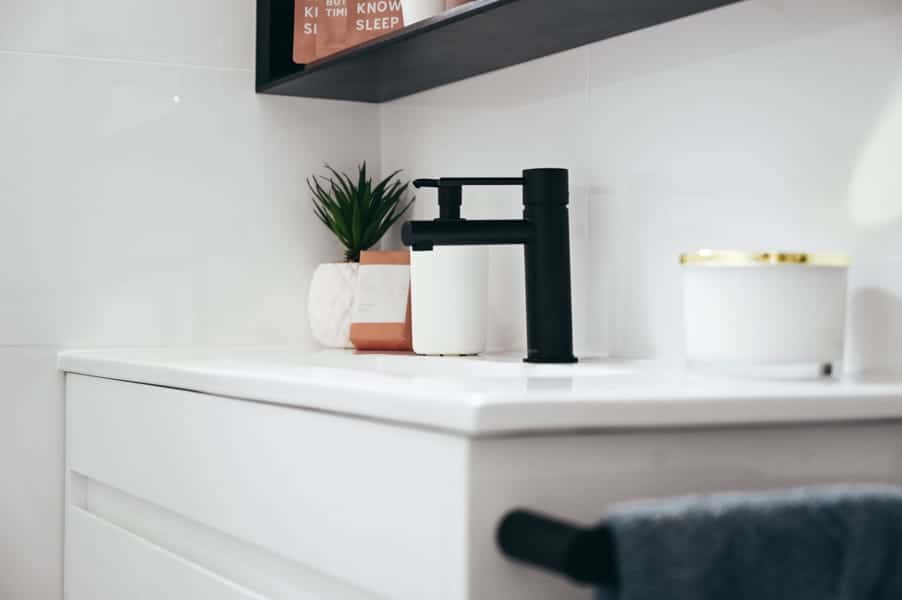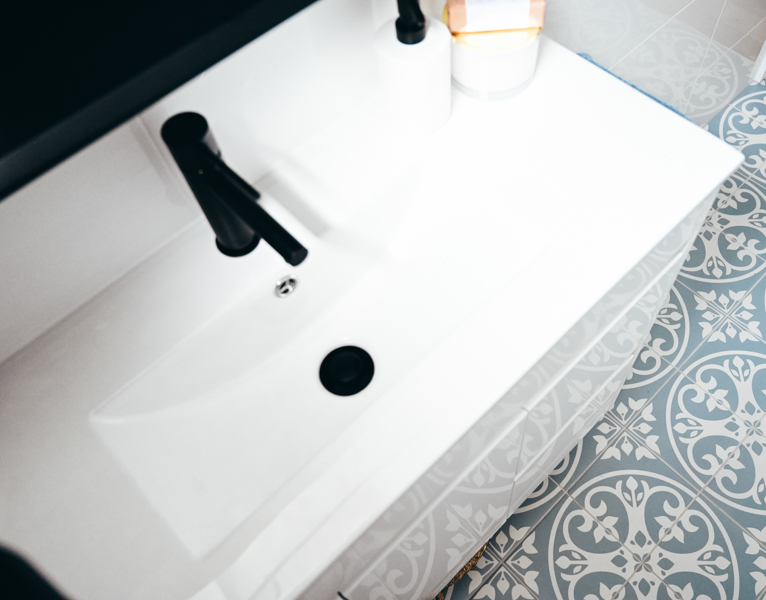 Removing a shower can create more space in a bathroom.
Nu-Trend was contracted by Tiana to do a complete bathroom renovation in Moneterey which included new tiling, installing a combined bath and shower, plus new toilet, vanity and storage. We even moved the washing machine out of this room and put it into a concealed cupboard to create more space.
During the demolition stage of this renovation project there were a couple of underlying issues that were discovered;
There was a hold roughly 200 x 200 mm that was exposed after lifting the floor. We had to investigate why this was done & how to repair it before installing the new waterproofing and bathroom floor tiling.
The bathroom wall adjacent to the bedroom had services running through it, so we had to analyse where these were going and what they were servicing to make sure we didn't disrupt anything.
Nu-Trend is a licensed 
plumber
 and 
bathroom renovator in Sydney
 so for the home owner it means we can help assess both types of issues to continue the renovation project. We use our expertise to make sure the job can get completed and don't need to engage other contractors.
The renovation brief was to update this room which was a combined laundry and bathroom that had a toilet, corner shower and single vanity. The home owner wanted to make better use of the space by having a combined shower and bath, larger vanity with more storage and a modern, water efficient, toilet.
Resolving underlying plumbing issues.
We also found that because of the age of the water shut off valves both the hot and cold water valves seized when we turned the valves on and off during construction. We had to gain strata approval to turn replace these which meant shutting off the entire unit block. We gave the tenants 48 hours notice to make sure everyone was prepared.
We upgraded the cold water valve to a new style ball valve that doesn't have washers for future on and off purposes.
We were also able to help the home owner to install a small washing machine / dish washer set up with new plumbing as part of this renovation project, relocating these in the kitchen area to make more space in the bathroom. Here it is another example where using a bathroom renovation company that is also a qualified plumber can be an advantage. We were able to run a drain and cold and hot water during the bathroom construction that could connect to the existing services.
Interior design and products used in this bathroom
The combined bath and shower now creates a more usable bathroom in this home making it suitable for adults or kids. The styling of the bathroom was kept simple with a white dominant colour palette for most of the items, black tap hardware and moroccan styled tiles from ColorTile in Sydney.  
ColorTile have over 30 years of  experience selling tile and bathroom tiles to help people achieve their building and renovating dreams. They supply products for residential and commercial projects.
With a simple wall tile interior design it makes it easy to have a bit of fun with the floor tiles to add a splash of colour to the room.
Is stripping a room back to bare walls a good idea?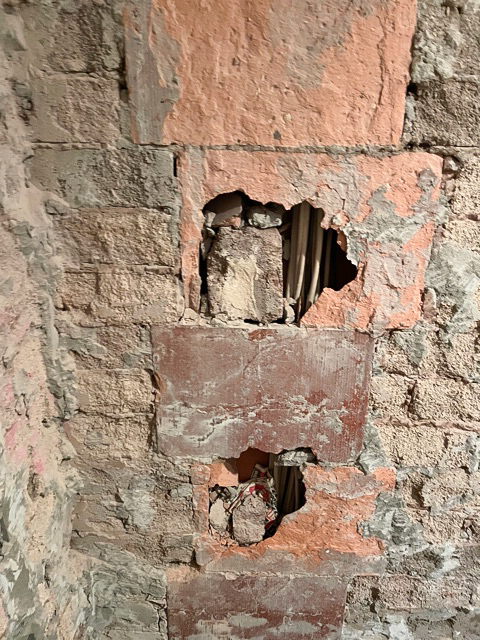 We wish we could earn a dollar for every person that asks us for a renovation discount or whether we can renovate a bathroom for less than $5,000. Have a read of some of the problems this can cause in our Renovating Advice section. 
In this example we were able to uncover problems in the room because we were doing a full bathroom renovation. With complete access to the bare walls and floors it meant we can check for problems quickly and easily.
What did we do in this bathroom renovation?
#1 PROTECTED THE PROPERTY
Doing as many unit renovation projects as we do, we understand how stressful they can be for people trying to live through them. Most tradies also make a big mess. We make sure we protect your property with floor and wall coverings to make sure nothing is damaged while we are renovating your house.
#2 PLUMBING & FLOORING INSPECTION
Nu-Trend is a licensed plumber which is an advantage when you are renovating a bathroom. For every project we inspect all the plumbing to make sure it is ready for use. When you combine this with our renovation expertise you get piece of mind.
Some renovation contractors will not include this in their service, they might leave the rubbish from the demolition in your backyard or on the street. Nu-Trend will make sure all the materials and rubbish that are not used are removed neatly ensuring your property isn't left in a mess and neighbours are happy.
We can install a toilet, bath, vanity or shower for all renovation projects.
#5 RELOCATE A WASHING MACHINE
We can move your washing machine, dish washer or other appliances to change the layout or floor plan of your kitchen or bathroom