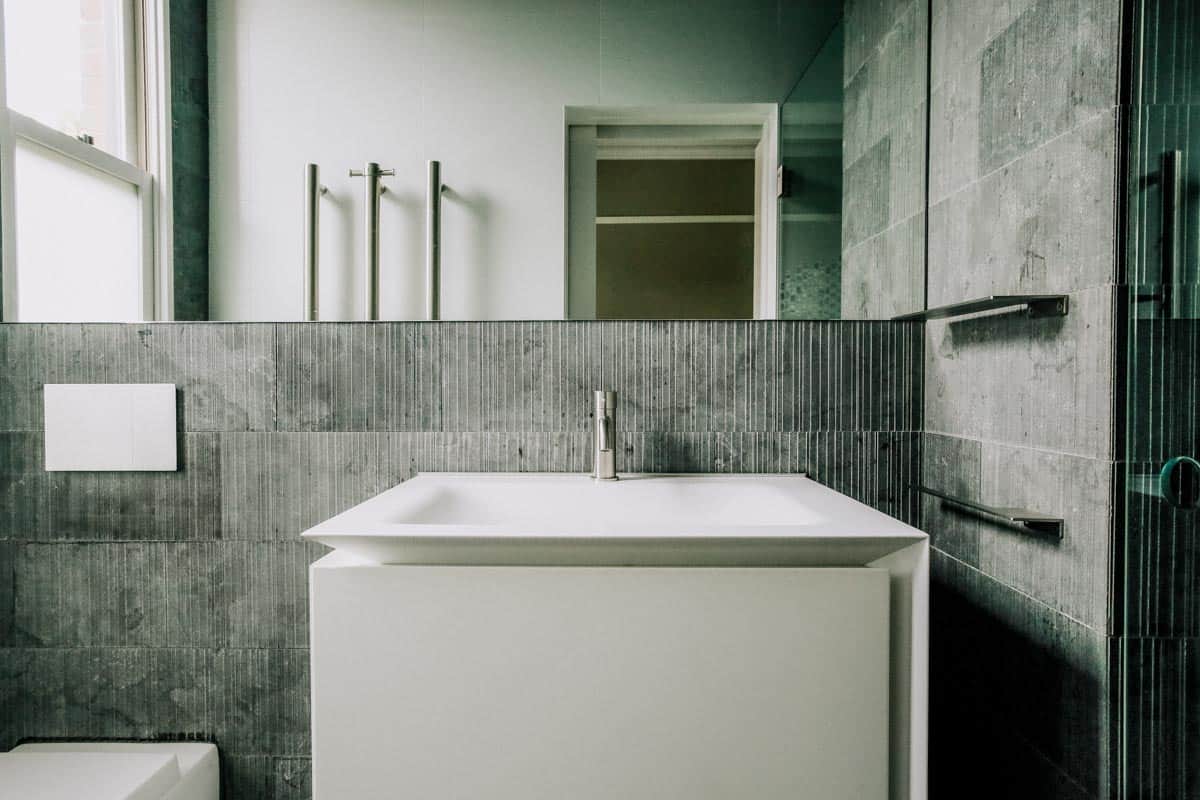 "I recently employed Rick Karagiannis and the team from Nu-Trend.

From the moment they agreed to come and quote on the job, I knew I had a good team. They were on time, efficient, realistic and keen.

This sadly is unusual when attempting to get tradesman to your house.

The process of renovation was clearly mapped out and appropriately costed. This is not my first renovation or build and so I was ready with an armful of questions.

Both Rick and Robby were able to promptly answer any queries I had. They made the effort to travel to the company I had chosen to use for bathroom products and therefore had a good understanding of what was ahead of them.

They were on time everyday, they managed their subcontractors with constant supervision, they cleaned the site everyday and made every effort to reduce the impact on our family home. As with any build, there are always unforeseen issues or things that don't go quite as planned. Refreshingly these were all sensitively dealt with and resolved as quickly as possible. Nothing was ever too much trouble or inconvenient.

So while I paid at the higher end of the market, the product that was delivered was flawless. I have no hesitation in recommending Rick, Robby and their team."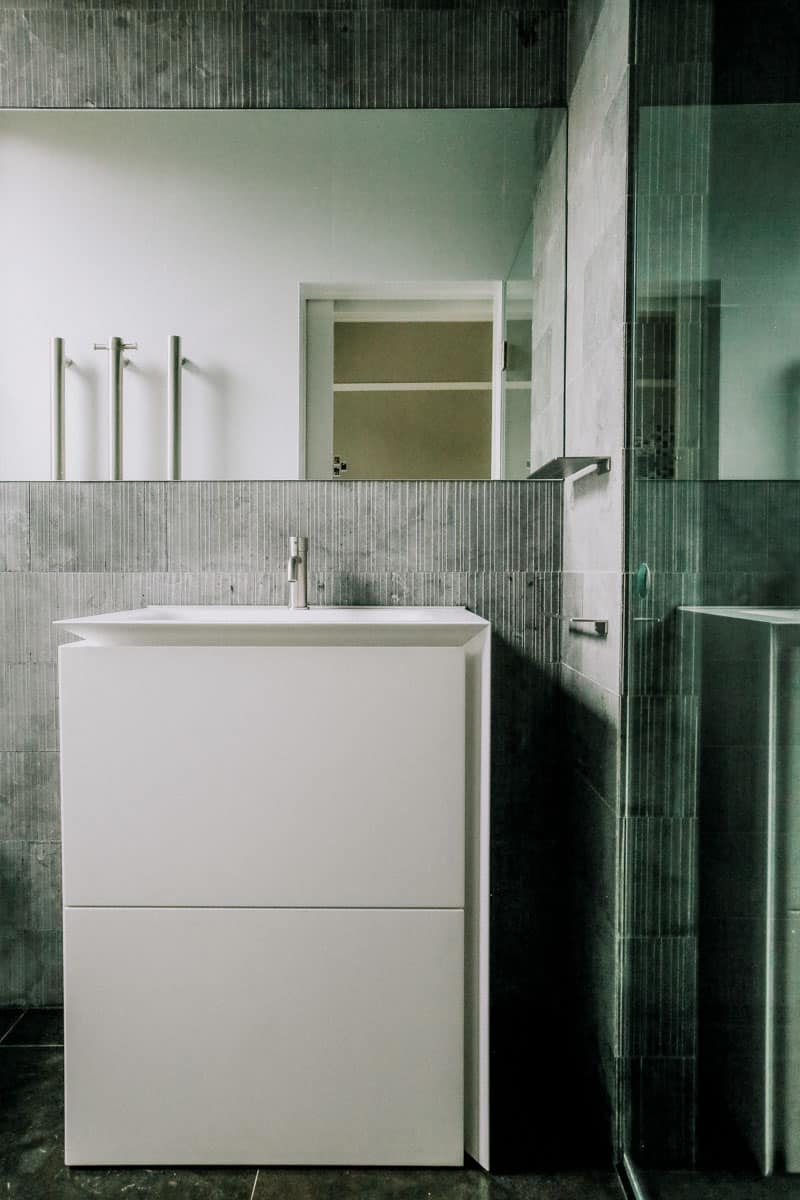 An ensuite bathroom renovation designed by Boffi
Sometimes you land that dream bathroom renovation project that you can picture being featured in a magazine or used as a case study for design. This ensuite bathroom renovation designed by Boffi in Naremburn on the North Shore was just that.  Every inch of this bathroom was designed by the incredible team at Boffi Design Studio in Sydney to compliment the master bathroom that had already been renovated previously. The benchmark was set with a list of materials including natural stone, incredible tap ware, mirrors with mood lighting, underfloor heating, heated towel rails and more.
It was like putting a luxurious 5 star hotel ensuite bathroom into a family home.
Our Sydney ensuite bathroom renovations can be done in any suburb whether you have a house, unit or townhouse. We are able to work with all types of room shapes and sizes creating a design in collaboration with you or working with your ideas. For this particular project the home was located on the North Shore. The owner was after a complete ensuite renovation which meant a complete stripping back of everything in the current room and starting with a bare slab and timber frame structure.
Taking this approach for a renovation project means everything is completely rebuilt and it reduces the chances of issues occurring once the room ages. We are able to get access to the wall cavity, services and apply our attention to detail from the ground up to install piping, electricity, water proofing, tiling and of course things like the shower, bath, vanity and toilet.
What did we do in this ensuite bathroom renovation?
Our scope of work for this ensuite bathroom renovation;
Managing the demolition of the existing bathroom.
Removing all the rubbish.
Concreting and slab preparation.
Some of the electrical work.
New Gyprock for the ceiling and walls.
Timber stud correction.
Structural works with a lintel and beam installation.
New door installation.
All the carpentry work.
Waterproofing and certification processes.
All the tiling.
Plumbing services.
Painting the room.
Photos of the completed Boffi ensuite bathroom renovation.
What was unique about this ensuite bathroom renovation?
We were able to use some incredible ensuite bathroom products with beautiful design features for this room like;
Boffi tap ware
Boffi vanity
Broadware taps
Boffi accessories
Boffi mirror
Candana heated towel rails
The ensuite bathroom was completed in about 5 weeks with a similar room makeover costing between $45,000 – $70,000.
There was no expense spared with this ensuite bathroom renovation project with everything running to plan and on time. The only thing we would have probably done differently would be to pre-seal the natural stone tiles at the Nu Trend factory rather than on the building site. Working with just hi quality tiles in a luxurious environment meant there was absolutely no room for error. 
As always, we learn and gain even more experience from every different type of job we complete. Even after 10 years of completing plumbing services or bathroom renovations we learn new things.