Hire a licensed South Hurstville plumber that does things right the first time
Nu-Trend is a plumber in South Hurstville that services all suburbs in the Sydney metro area, available 24 hours to repair plumbing problems quickly & efficiently.
Fix water or gas leaks, unblock drains or repair plumbing in South Hurstville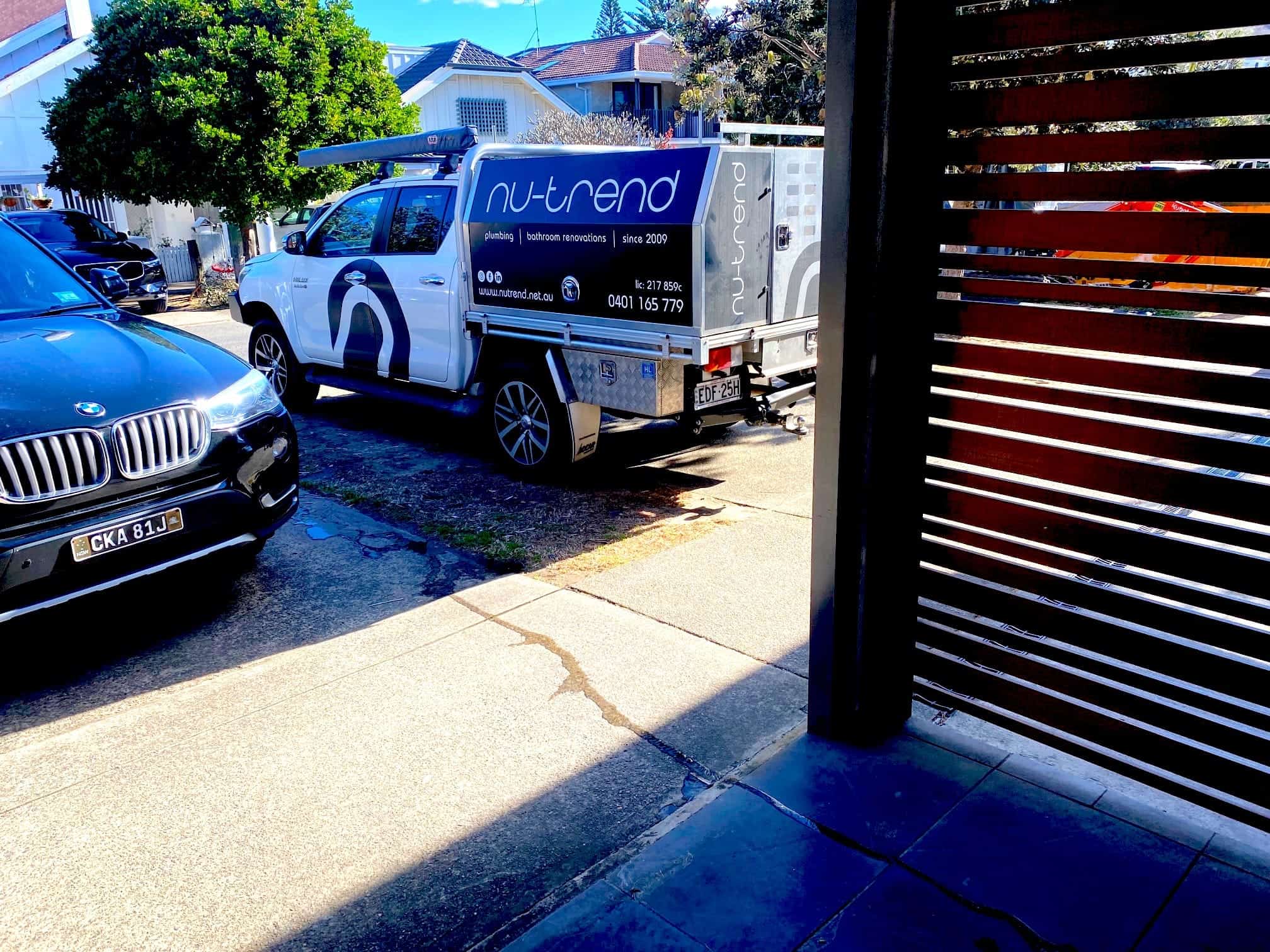 Nu-Trend is a local plumber in South Hurstville that operates from our workshop to provide plumbing repair services for homes or businesses in all suburbs. Professional, reliable & efficient.
Choosing a plumber in South Hurstville might come down to price, but we know from experience that delivering the right plumbing services needs more than that. We don't cut corners and ensure each plumbing job is done the right way, the first time around. Our philosophy applies to repairs, installations or blockages that need resolving. Each one of our highly experienced plumbers in South Hurstville will be able to take you through a seamless process in having any of your plumbing issues repaired.
Other plumbers might fix the obvious problem – but we will make sure any underlying issues are resolved as well so you don't keep paying for repairs.
Property protection
We will make sure your property is protected with coverings from entrance to project area, even furniture to protect from dust or dirt.
Organised & prepared
All of Nu-Trend's equipment and tools are labelled, sorted and organised to deliver a quick, efficient and precise service each time.
Regular Updates
At the end of each day we will provide an update on the progress of your project. This ensures you know exactly what is happening at each step.
Tidy work site
If we need to leave the site at the end of a working day we make sure it is tidy, organised & everything in place to minimise disruption.
Respecting Property
Yes, we will work in our socks and cover your flooring to protect your property while we work.
Satisfaction Guarantee
Sounds corny, but we stand by our work with a written guarantee for our workmanship and quality.
Love letters
That's right, we'll leave a little note when required so you know the job is completed or item is ready to use.
Over 160 reviews
We will admit we get too busy to ask everyone for a review, but we have hundreds of happy clients.
...I can't recommend the Nu-Trend Hurstville plumber team strongly enough, they are professional, tidy, prompt and polite, and above all excellent craftsman...
...their plumber service standards & ability to resolve problems that occur during the daily operations of a busy club are fantastic....
LICENSED PLUMBER – RESIDENTIAL | COMMERCIAL | INDUSTRIAL
"...For over 3 years now we have been using Nu-Trend's South Hurstville plumber services and have been impressed with the level of attention and care their team put in going over and above the levels that we have expected...."
No discount gimmicks,
licensed South Hurstville plumbers with expertise
Other plumbing companies in South Hurstville will have pretty photos on their website and a list of promises. Nu-Trend is a bit different, we also show you behind the scenes from some of our plumbing jobs so you can see the work our team does & how we solve plumbing problems for property owners.
Local | Licensed | Insured

Protection for home owners.
Local Sydney contractors.
A qualified and licensed renovator.
Public liability insurance for peace of mind.
Drainer | gas fitter | plumber | renovator
Nu-Trend is a Sydney company with more than 15 years experience completing bathroom renovations & solving plumbing problems. he Directors Rob and Rick are hands-on, and provide a personalised service.
STANDARDS AUSTRALIA AS/NZS3500:2018 Compliant
All the work carried out by Nu-Trend is AS/NZ3500:2018 compliant. It is the Australian Standard for Plumbing and Drainage in NSW as set down by Standards Australia and the Australian Building Codes Board. They give the plumbing industry technical direction to enable compliance with required regulatory frameworks.
Old fashioned customer service
Plumbing company in South Hurstville.
Do you remember the 'old days' when personal service was the norm? That is how Rick and Rob treat each client that chooses Nu-Trend as their plumbing contractor in South Hurstville. 
You deal directly with the owners of the business who have more than 15 years experience in the industry backed by 160+ written reviews. 
They have a very single minded commitment to deliver a high level of professionalism and quality. To deliver this they only use industry leading brands to carry out repairs, installations or fixes for taps, pipes, drains, toilets or showers.
Nu-Trend will take on any size of plumbing project across all suburbs of Sydney as well as providing 24 hour emergency plumber services.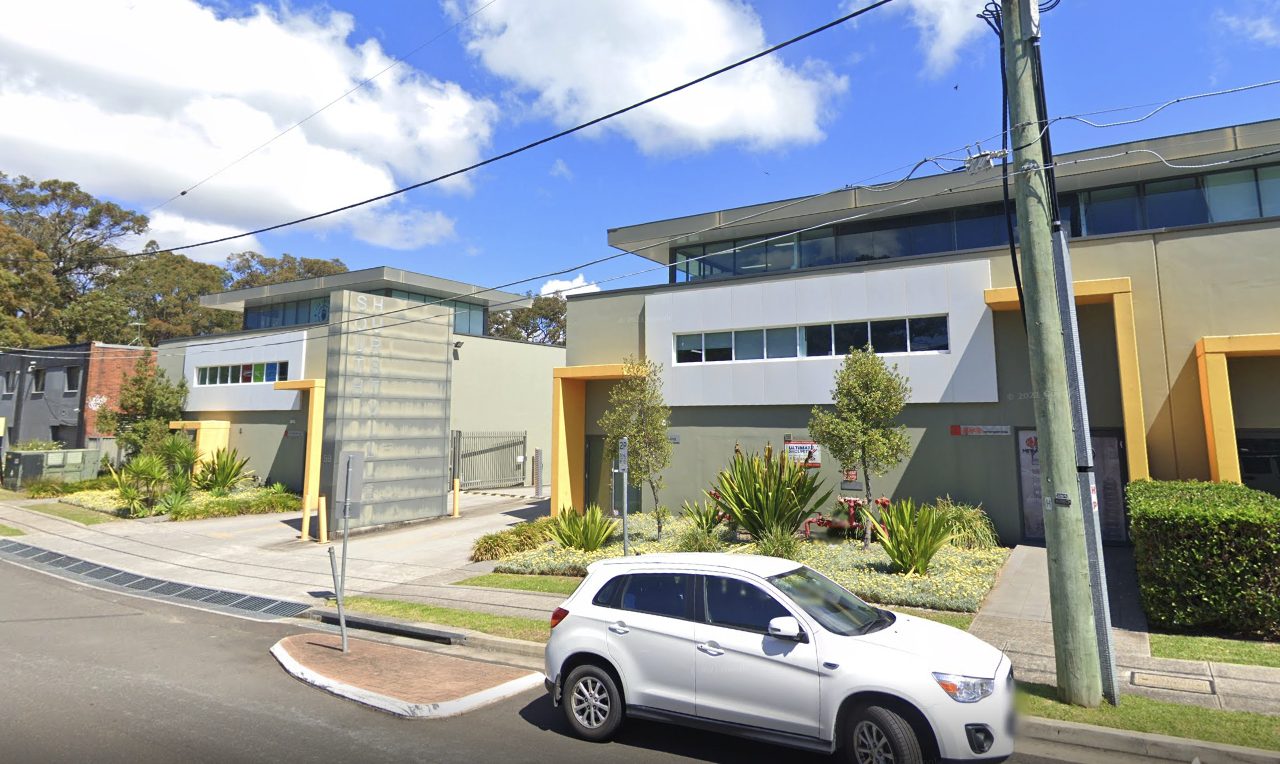 Nu-Trend has a team of qualified and licensed plumbers that provide a range of services relating to plumbing for residential, commercial or industrial properties. It is typically considered the 'dirty job that someone else has to do'. Generally most people don't give a second thought to their plumbing until a problem arises with a leak or blocked drain. The truth is, plumbing is the one system that your home in Sydney that you absolutely can't be without. It keeps your home clean, hygienic, virus free and safe. It enables you to cook, clean and do many other things we take for granted.  Without plumbing you'd have no hot water, no gas to cook with, no flush for your toilets, no swimming pools or no air conditioning.
Plumbers will plan, install, maintain and repair all the systems in your property that allow water and gas to flow in and out. Consider where these systems exist: 
Bathrooms
Toilets
Kitchens
Laundries
Swimming pools
Outdoor barbecues
Hot water systems or air conditioning units
What you generally see or experience is the fitting or fixture e.g the toilet, vanity sink, tap etc. Although what you don't see is the system of piping, valves and fittings that allow these systems to work correctly. These have to be carefully selected, placed and installed inside your building walls by plumbers or gas fitters. Without this your plumbing won't operate effectively, quietly and in a way that keeps you and your family safe. If any of these develop leaks or fail then you need a plumber to identify the problem & repair it correctly.
15 years experience with a written commitment.
Rick and Rob are the hands-on directors for Nu-Trend. Rather than hire sub-contractors and manage their business from a distant office, they are on the tools, at your site & working towards delivering your bathroom renovation or plumbing service. It means you are talking directly to the owners of the business, the guys who are accountable and responsible rather than via email or through customer service teams.
It is why they are able to provide a written guarantee that demonstrates their confidence in standing by the quality of their workmanship and the service they deliver to every single client.
They have a very single minded commitment to deliver a high level of professionalism and quality, they've been doing renovation contracting in Sydney for 15+ years.
Moving bathroom plumbing in South Hurstville
If you are thinking about changing the layout of your bathroom, moving a toilet, changing the vanity unit or even making your shower bigger we can move your bathroom plumbing.
Depending on the situation the room might need to be stripped back to the wall frame or in some cases we can simply relocate the existing piping by extending it or adjusting where the service outlet is positioned on the wall or floor.
This means new taps, a different toilet or even a laundry can be added to your existing bathroom to make it more practical. If you have an old bath tub we can remove this, adjust the plumbing and convert the space into a shower for you.
The options are endless but our licensed plumbers are able to assess your room for free, provide a detailed quotation & then manage the work for you. Nu-Trend are also licensed renovators so if required we can change other things in your room to suit the new plumbing requirements.
Repair Blocked drains and clogged toilets
The most common thing that the Nu-Trend plumbing team gets called to fix is a blocked drain or clogged toilet. Any piping in your home that becomes blocked can lead to the drains not allowing water to escape which can lead to a toilet that overflows, kitchen that gets flooded or even water in the laundry floor that can cause damage to the building.
If you see a slow draining sink that can be the first indication you have a blocked drain. It can occur in the kitchen or bathroom sinks, laundry sink or even a powder room where hair, bits of food, oil, soap or even small objects get stuck in the pipes underground.
In rare situations a wedding ring, small kids toys or even a mobile phone might end up in the pipes by accident. We can help unclog a drain and where required, rescue items from the piping.
You might dry unblock the drain yourself, but if that doesn't work we can use our plumbing tools & equipment like our CCTV cameras to inspect the pipes to see what is causing the blockage. Getting it fixed might be as easy as getting us to do a high pressure jet blast down the pipes.
Repair blocked stormwater drains
If you have a stormwater drain that is blocked it is critical to get it fixed before there is another heavy downpour of rain. These are typically the biggest forms of water drainage for any property & are designed to handle large volumes of water, so if they get blocked that water will make its way into house foundations, garages or even inside your house depending on the topography of the land.
Most cases we will treat a stormwater drain blockage as an emergency and our team can be at your site in around an hour to try and get it fixed by unblocking it.
Most stormwater drains in Sydney get blocked by debris like rubbish, grass cuttings or other large items that people leave on the street that get washed into gutters easily. It is important to remember these drain systems are connected to a building's sewer system and could cause problems for toilets, showers & other parts of a property.
We have tools like our CCTV digital camera system that can 'look' inside the piping to quickly work out what is causing the issue. This makes the process of working out a solution much faster & will save you money in the long run.
Get a leaking pipe repaired
The hardest thing for most people to work out is whether or not they have a leaking pipe that may be about to burst. Most piping is in a concrete slab, under a house or running underground on a property and can't be seen. Water might be escaping the piping system very slowly from a small crack, fracture or split in the piping.
Older ceramic pipes will typically need to get replaced by the latest PVC piping and joins, connections & shared systems should be treated very carefully to avoid ongoing issues. If required the Nu-Trend team can do a complete dig up of piping to have it all replaced correctly to current Australian standards.
Pipes that are under a kitchen sink, vanity or under a house can sometimes be repair quickly because they are easy to access & the leak is quickly diagnosed.
In other situations you might have bathroom piping that is leaking which causes paint to bubble on the walls or even tiles to fall off. We are licensed renovators so we can find the leak & then fix your bathroom as well. We don't guess, we use tools like our CCTV digital camera system that can 'look' inside the piping to quickly work out what is causing the issue.
The shower and bath are the most used areas in any house with people using them multiple times a day. Over time the waterproofing might fail, tiles crack or even the grout start to fall out of the wall. You might even notice paint bubbling on the wall outside your shower.
Together with a leaking shower head or tap these all form part of the common problem with water leaking from a shower that we can fix. In most cases it might just need a new tap fitting while in more extreme cases they shower might need to be repaired with new waterproofing and tiling.
Nu-Trend can identify the source of the leaking water from your shower, but also do a complete inspection of the room to make sure there isn't any other damage to the flooring or walls. We often uncover other damage that home owners don't instantly see.
If you leave a shower leak for too long water can build up in the wall cavities or under the tiling and cause major waterproofing failures which can be extremely costly to repair, especially if they ruin the structural integrity of a building.
Replace leaking taps or install a new one
Everyone experiences a leaking tap at some point in their life, ultimately taps are a combination of metal and rubber that age over time & lose their ability to hold back the water pressure. Leaking taps can cause high water bills & if the tap is outside, water might even damage the foundation of the property if it is left long enough.
Taps that are used for dishwashers, washing machines or even fridges can also cause issues, most of the time you can't even see them as water slowly drips down the back of the appliance.
Our plumbers will isolate the problem, replace the tap & also check for any other damage in the area. There is no point just replacing the tap and not repairing damaged wood, flooring, walls or tiling as well as this can lead to mould build up which is dangerous, especially for kids.
Our team has experience working with lots of different tap designs or brands that are either very old or quite modern. So we can fix them pretty quickly including quarter or half-turn taps, jumper washer taps, sensor taps and standard mixer taps. If you have just bought some new taps we can install them quickly for you & inspect all your piping to make sure it is suitable and ready for use.
Hot water system installs or repairs
Do you need a plumber or an electrician to repair or install your hot water system? Well, you need both actually. A plumber will connect the water services to the hot water appliance. An electrician will make sure it has the right electrical connection to function.
Most of the time Nu-Trend will be called to look at a hot water system when there is water leaking from the tank, there is no hot water even though the unit is on, there is very low water pressure or the unit has failed completely.
It is dangerous to attempt your own hot water system repairs because you are dealing with both electricity, water & a high pressure system. So one wrong move can have dire consequences.
Our plumber can quickly assess what the problem is & provide a choice of solutions which can include repairing the unit, replacing it with the same one or upgrading it to a newer model. For electric or gas hot water systems we can arrive on site ready to get it connected & ready for use. We can 
Gas fitting installation or repairs
Be warned – not every plumber in South Hurstville is a licensed gas fitter – you must check beforehand. Gas pipe leaks can obviously be fatal if they are not repaired quickly. Nu-Trend are licensed gas fitters in Sydney for residential or commercial properties which means we can connect a new gas line, make adjustments to an existing one or provide gas line repairs.
Generally we will help to install a new gas cooktop, relocate a gas point, add new gas points, connect a hot water system to the gas or even remove gas appliances from a kitchen in a home or business.
If you can smell gas then most likely there is a leak nearby that should be investigated. Our team is available 24 hours for gas leak detection in Sydney to ensure the leak doesn't turn into a nasty hazzard or cause carbon monoxide poisoning.
If you are renovating a home its possible to have gas added so that you can use that instead of electricity to cook in the kitchen. Alternatively maybe you are creating an outdoor entertaining area and want to have a direct gas connection for your BBQ or getting a new fireplace or clothes dryer, we can install a new point for you.
What else can plumbers install?
A lot of people don't really know that South Hurstville plumbers are capable of installing in a house or unit. Sometimes it will depend on what specific licenses they have so for example not all plumbers can install a septic tank system or do gas line installations.
Generally most plumbers will be able to;
Install a new shower
Install or replace an existing toilet
Install a vanity & remove the old one
Install a bath
Install new tap fittings
The scope of work required might vary based on the existing conditions of the site & if the right services are already in place. Nu-Trend has a team of licensed plumbers that can visit your site & if something can't be installed we can advise you about what will be needed. As licensed bathroom renovators we can then also help make changes to the property to help complete any installation needed.
Kitchen plumbing contractor
Nu-Trend's plumbers in South Hurstville can help you with your kitchen plumbing. That could be making repairs to the plumbing in your kitchen or installing new items like taps, dishwasher, a water line to a fridge or even a waste disposal unit. 
The kitchen is the most used room of the house apart from the bathroom and all the pipes are part of the overall system. So these drains can get blocked and cause issues in the bathroom or laundry with bad smells or water not flowing properly.
Our team of licensed kitchen plumbers can investigate any issue and work out what is causing it, even if it is related to something in your backyard or under your property that can't be seen easily.
Each one of our crew have a vehicle that is loaded up with all the necessary tools,  parts and equipment to provide servicing to kitchens either new or old.