The secrets to renovating a small bathroom in Sydney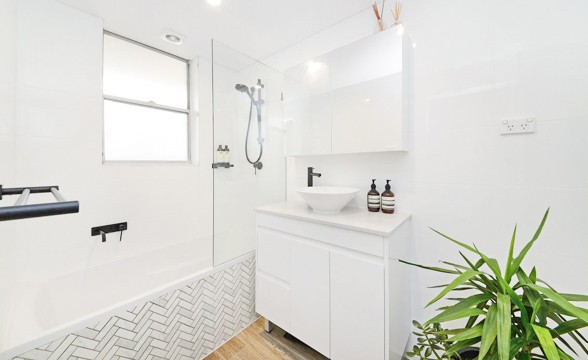 Renovating your bathroom is one of the best ways to add value to your home but it can be a challenge if you don't have a lot of space to work with. Small bathroom renovations have become very common in Sydney as there are more units being built or houses with ensuites or second bathrooms.
It is possible to actually create a small bathroom by moving or adjusting existing floor layouts and being clever with space. Obviously not all properties have large bathroom spaces and many have just one bathroom with a separate toilet or even shower/bath combination units. 
These days there are lots more options available to homeowners to renovate their smaller sized bathrooms without having to forgo a bath, separate shower recess or spacious vanity. With today's options and some careful planning, homeowners can have what they want in a bathroom with the modern look they desire whilst still creating the illusion of space. 
See some of our recent work & our tips for small bathroom renovations;