Converting a room into a new bathroom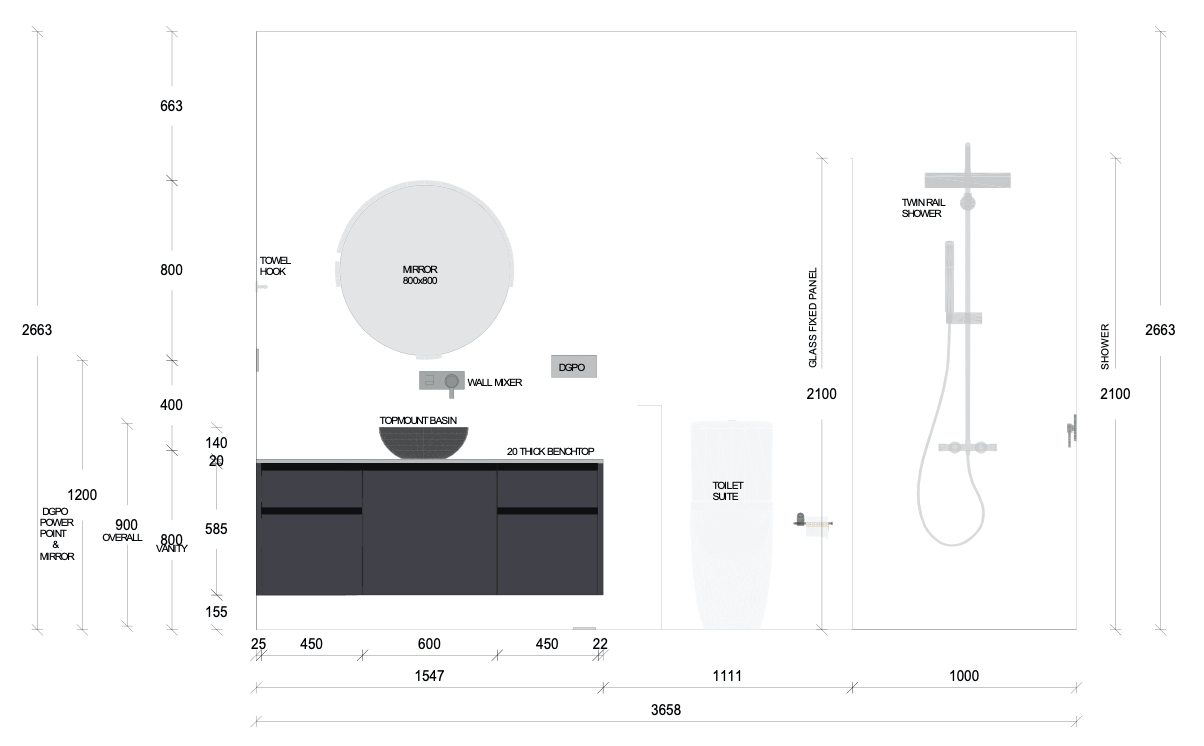 The most cost effective way to increase the value and usability of your home is to convert existing rooms and renovate them to be used for other purposes.
If you don't want to extend your house or add a second storey to create extra rooms, then converting an existing storage cupboard, powder room, small bedroom or even a laundry can help you change your floor plan to create a new bathroom in the property.
Depending on the type of house, unit or apartment there will be different requirements to convert a room to be used as a bathroom, especially relating to changing the walls which might require a builder to ensure everything is correctly engineered.  
If you engage with a builder & an interior designer they can create accurate plans, measurements & a new floor plan design that can be used to renovate the newly created room so it can be used as a bathroom.
Taking this approach to bathroom renovating your home means you are using your existing space but for a different purpose or function. It creates opportunities to have a new bathroom ensuite or even a master bathroom.
Powder room & bathroom renovation examples
In many homes there is a powder room and it got its name because in most cases this tiny bathroom was just used by people visiting so they could freshen up & re-apply their makeup. Over the years the use of a powder room has evolved and for many houses, especially two storey homes, the powder room is similar to a guest bathroom where it has a toilet, sink, mirror & maybe even a small shower.
It is possible to renovate a powder room so that it becomes an extra small bathroom in the house. Using clever design it is possible to have a shower, bath, sink & toilet in a powder room. Using the right selection of fixtures, fittings and slimline products can make it possible for a small 2 x 3 powder room to be transformed. Clever choices can lead to an impactful looking design even if the room is small in size.
Sometimes the powder room is next to the storage cupboard under the stairwell, this space can be combined to make a larger space to renovate with & if this shares a room with a laundry you can even create a combined laundry & bathroom very easily. 
In some situations you might want to add a powder room so that here is a second or third toilet, sink and mirror for people to use. This is most common when people enjoy entertaining or maybe even rent a bedroom on Airbnb. It is the perfect way to make sure people aren't waiting to use the bathroom while adding more functionality to the home.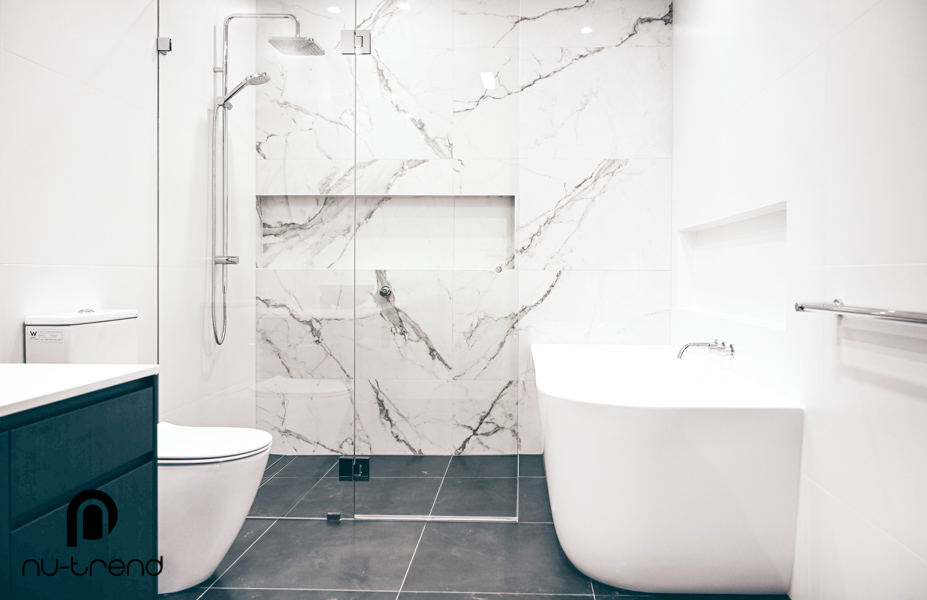 For this double renovation, we converted a powder room into a new bathroom & completely renovated the master as well with the ThinkDzine Interior Design team.
READ MORE >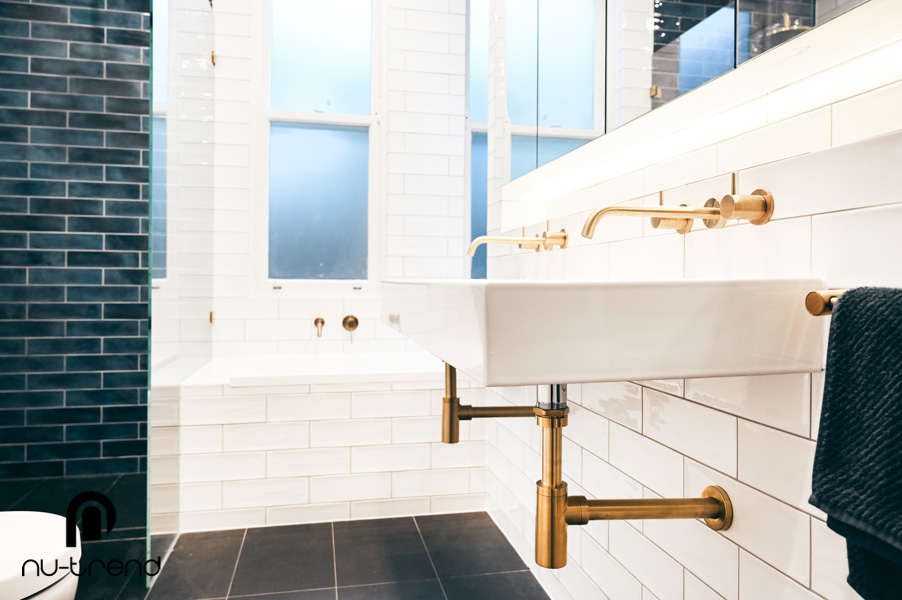 We removed the concealed laundry in this bathroom to create a separate powder room & new floor plan.
READ MORE >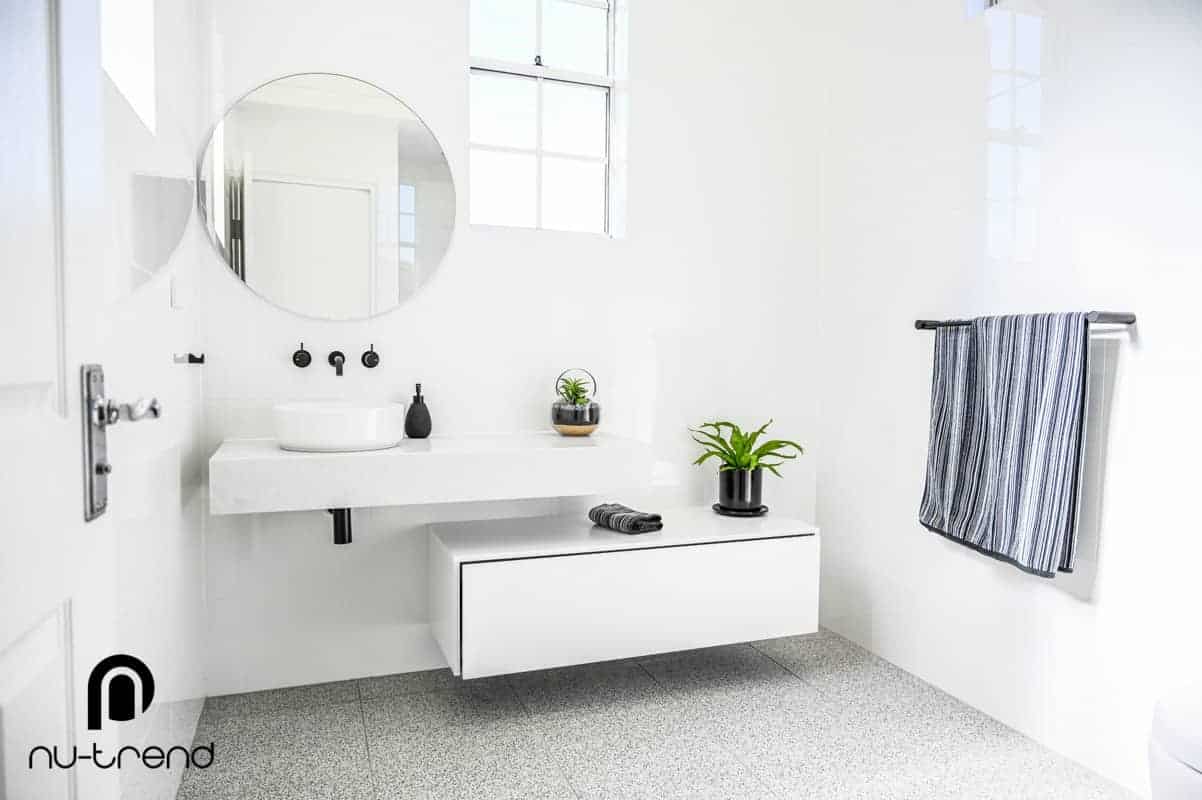 We made this ensuite feel like a master bathroom with the owner of this townhouse renovating property with new vanity, toilet, tiles and shower
READ MORE >